Don't lose your jobs | TA in Vancouver | Why Sinema's a PRO Act holdout
Friday, November 5, 2021
---
COVID
► LIVE from the Seattle Times — Coronavirus daily news update, Nov. 5 — The latest count of COVID-19 cases in Washington totals 730,108 infections (14-day average of cases per day: 2,099) and 8,659 deaths.
► From the Bellingham Herald — Another Whatcom COVID-related death reported by state — county's 11th in past 10 days
► From the Seattle Times — Study shows dramatic decline in effectiveness of COVID-19 vaccines over time — As the delta variant became the dominant strain of coronavirus across the United States, all three COVID-19 vaccines available to Americans lost some of their protective power, with vaccine efficacy among a large group of veterans dropping between 35% and 85%, according to a new study.
► From the Spokesman-Review — Study: vaccine gives longer-lasting protection than immunity from having COVID
► From the AP — Pfizer says its new COVID-19 pill cut hospital, death risk by 90% — Researchers worldwide have been racing to find a pill against COVID-19 that can be taken at home to ease symptoms and speed recovery.
► From the Tri-City Herald — Hundreds of Hanford workers urged at rally to lose their jobs rather than get COVID vaccine — Several hundred Hanford and Pacific Northwest National Laboratory workers were urged to stand firm against a federal COVID-19 vaccine mandate at a rally Wednesday afternoon in Richland. "In the end what counts is not ditching your values for high-paying jobs," said Ben Stafford, who said he was among workers who could lose their jobs. An estimated 16,000 workers at Hanford and PNNL who are paid with federal taxpayer dollars are required to be vaccinated against COVID-19 or receive a religious or medical exemption to keep their jobs.
EDITOR'S NOTE — Organized labor: Don't lose your jobs. Get vaccinated.
The Stand (Oct. 18) — WSLC updates position on vaccine mandates — Washington State Labor Council, AFL-CIO: Workers must have a voice in vaccine mandates and their consequences.
► From the Spokesman-Review — Federal judge denies request by 25 Spokane firefighters to get jobs back after refusing COVID-19 vaccine — "The public interest the city has put forth to prevent death certainly outweighs the public interest in what is alleged to be civil rights violations," said U.S. District Court Judge Thomas O. Rice. The city told the court that of the 25 firefighters seeking exemption, three have since sought full vaccination and three had taken paid leave through the end of the November to get their shots. Thirteen had selected to be laid off, which means they maintain their pay status and seniority for two years should they decide to come back to work. Two firefighters resigned, one took a 90-day leave of absence without pay and three more retired from the department.
EDITOR'S NOTE — All of those options are made possible by having a union contract.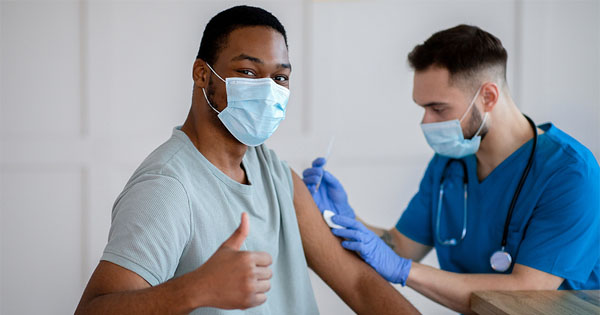 ► From NPR — Biden's vaccine rules for 100 million workers are here. These are the details. — Deadline is Jan. 4: The first rule, issued by OSHA, covers companies with 100 or more employees, applying to an estimated 84 million workers. Companies must ensure that their workers are either fully vaccinated against COVID-19 by Jan. 4 or that they test negative for COVID-19 at least once a week. The rule will take effect as soon as it's published in the Federal Register.
The Stand (Nov. 4) — AFL-CIO on new COVID rules: Employers must step up
► From The Hill — Business groups split over Biden vaccine-or-test mandate
► From NPR — Hours after White House issues mandate, GOP-led states sue
► From McClatchy — Labor secretary to states suing over Biden employer vaccine mandate: Read the rules — Labor Secretary Marty Walsh said Thursday that the federal government has "every right" to impose a vaccine requirement on private businesses to help with workplace safety.
► From the Washington Post — New York City cuts vaccine mandate deal with unions — Though about 92% of city employees were compliant with vaccine mandates as of Wednesday, there are small pockets of resistance, particularly among some police officers and firefighters.
---
LOCAL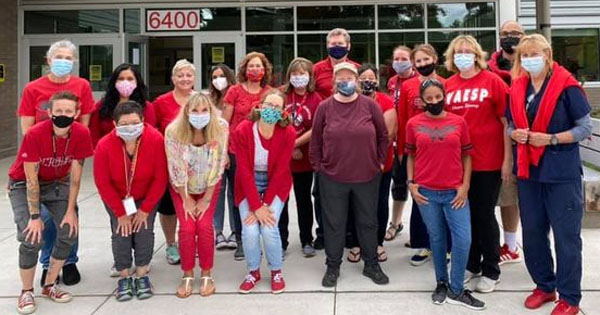 ► From the union-busting Columbian — Paraeducators union, Vancouver Public Schools reach tentative deal — The Vancouver Association of Educational Support Professionals and Vancouver Public Schools reached a tentative agreement in their continued contract negotiations Wednesday night. The two sides met for 12 hours Wednesday, according to Adam Isaguirre, a spokesperson for the VAESP and the Washington Education Association. The next step will be for the agreement to be presented and ratified by the VAESP's 582 members, as well as the Vancouver Public Schools Board of Directors. Details of the agreement cannot be shared until it has been presented to the VAESP's full membership.
The Stand (Oct. 29) — Vancouver educators authorize strike to address school safety
---
THIS WASHINGTON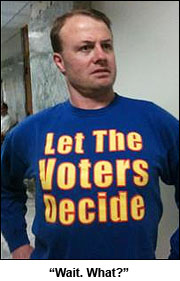 ► From the (Everett) Herald — Tim Eyman defaults on court-ordered payments — Court documents show that former initiative promoter Tim Eyman, who earlier this year was found liable for years of violations of Washington's campaign finance laws and was fined $2.6 million, has not made his last two monthly payments on that fine and is now in default. Eyman filed for bankruptcy three years ago. State Attorney General Bob Ferguson has requested that a Chapter 11 trustee be appointed who would have the power to make payments from Eyman's estate and would be able to sell Eyman's house and distribute the proceeds to his debtors, notably the state.
► From the Seattle Times — Washington State Patrol replaces longtime psychologist after concerns raised over hiring bias — Bowing to criticism about its hiring process, the Washington State Patrol has temporarily replaced its longtime staff psychologist with an outside contractor to screen trooper candidates.
---
STRIKES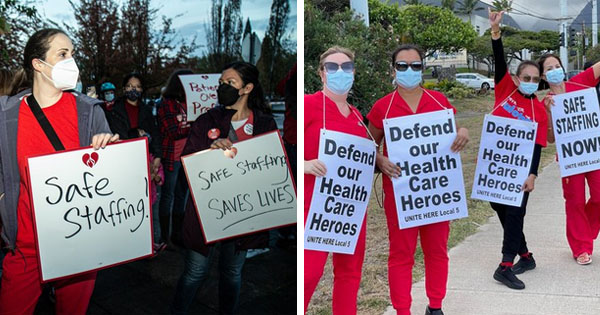 ► From the Inland Valley (Calif.) Daily Bulletin — More than 30,000 Kaiser Permanente healthcare workers prepare to strike — Union leaders representing more than 30,000 Kaiser Permanente workers, including nearly 27,000 in Southern California, have given management a 10-day notice of their intent to strike beginning Monday, Nov. 15 over what they claim are proposed wage cuts for new and existing employees. A Kaiser spokesman said wages for current employees won't be cut, although incoming and future workers will adhere to a different wage scale. The USW Local 7600, which represent 7,400 employees across 72 Kaiser Permanente locations in Southern California, were joined by the United Nurses Associations of California/Union of Health Care Professionals (UNAC/UHCP) and the Oregon Federation of Nurses & Health Professionals in filing 10-day notices Thursday.
► From the Oregonian — Kaiser Permanente nurses plan strike beginning Nov. 15 — Nurses and other health care workers must give 10 days' notice, though, before a walkout. The union said it was giving that notification Thursday.
TODAY at The Stand — Support Kaiser workers on verge of strike — Tens of thousands of members of the Alliance for Health Care Unions — including nearly 3,400 members of the OFNHP/AFT Local 5017 in Oregon and Southwest Washington — have given Kaiser management 10-day notice of their intent to strike beginning Monday, Nov. 15.
TAKE A STAND — Please sign this petition if you support the healthcare workers at Kaiser Permanente.
► From CNN — Striking Alabama mine workers bring protest to New York City — Mine workers have been on the picket line outside of two mines owned by Warrior Met Coal in rural Alabama for the last seven months, waging one of the longest US strikes this century. On Thursday they brought that protest to the streets of New York City. Six members of the United Mine Workers of America were arrested for disorderly conduct in New York City Thursday as part of a rally in front of the Manhattan offices of BlackRock, the powerful asset manager that holds $167 million worth of the mining company's stock on behalf of clients. That 14% stake in Warrior Met Coal makes BlackRock its largest shareholder. Nearly 1,000 miners have been on strike against the coal company in Alabama since April 1, after union members voted down a contract they say does not make up for lost income they incurred in their previous contract from 2016.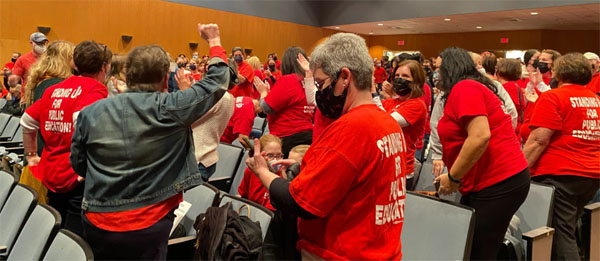 ► From Labor Notes — Teachers strike against a 'heartless' school board in Biden's hometown — It was a long time coming, but when 400 members of the Scranton Federation of Teachers marched out of the school board meeting Tuesday night singing "Solidarity Forever," they were strike-ready. The school board had just given the go-ahead to cut off educators' health insurance if they went on strike. This after dozens of teachers and para-educators had spoken about the devastating cuts that students and teachers have endured over the last four years—cuts to PreK education, to the arts, to music, to libraries. And after educators had told the school board about the medical conditions—cancer, multiple sclerosis—that would go untreated or result in monumental bills without health insurance.
► From Fox 17 — Kellogg's workers continue strike after rejecting latest offer
► From the People's World — Impasse in talks may force 6,300 U.C. faculty, 500 librarians to strike — A university system-declared impasse after two years of bargaining may force some 6,300 teaching, non-tenured faculty, plus 500 librarians, at the University of California system to strike.
---
THAT WASHINGTON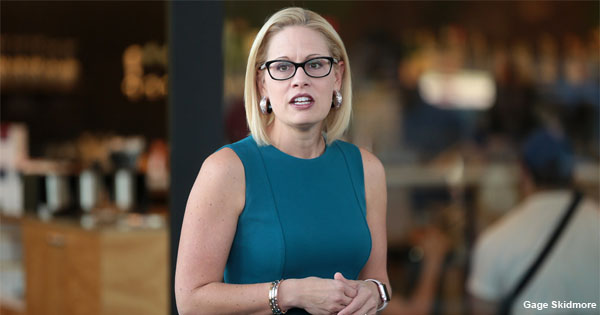 ► MUST-READ from Politico — Sinema's raking in cash from MLMs. They want to kill her party's labor bill. — They've been derided as spruced up pyramid schemes: Companies that incentivize their own customers to become salespeople for products. Now, these so-called multilevel marketing businesses are flexing their political muscle. And they're turning to one lawmaker in particular to protect their agenda: Sen. Kyrsten Sinema… The donations to Sinema don't track usual political alliances. Alticor is owned by the DeVos family, one of the biggest funders of Republicans and conservative causes. The incentive for multilevel marketers to give to Sinema appears to be her position on labor organizing. The companies face an existential threat from the pro-union Protecting the Right to Organize (PRO) Act, which would make it more difficult to classify workers as independent contractors. According to one industry source, the bill has become the driving issue since Democrats took control of the White House and both chambers of Congress. And Sinema is one of — if not the only — Democratic allies in the Senate.
The Stand (July 22) — Trumka: 'Our calling now' is to pass the PRO Act
The Stand (Feb. 11) — Washington Democrats step up for workers on PRO Act
► BREAKING from The Hill — House sets up Friday votes for Biden agenda — House Democrats are now planning to vote Friday on their long-sought social spending package as well as the bipartisan infrastructure bill as they rush to deliver on President Biden's agenda after disappointing state election results earlier this week.
► BREAKING from The Hill — Demands for CBO score jeopardize Friday House vote
► From the NY Times — House Democrats hunt for votes to pass Biden's domestic agenda — Speaker Nancy Pelosi wanted a vote on Thursday night on a $1.85 trillion social policy and climate bill, but moderates pushed back and action was postponed until Friday.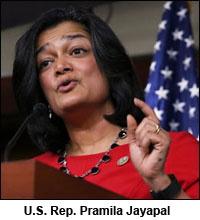 ► From The Hill — Progressives declare victory in spending bill fight — Progressives led by Congressional Progressive Caucus Chairwoman Pramila Jayapal (D-Wash.) have seen the bill get whittled down from $3.5 trillion amid opposition from Sen. Joe Manchin (D-W.Va.), Sen. Kyrsten Sinema (D-Ariz.) and House centrists, and they've had to agree to concessions on priority policies. But the bill headed toward getting a vote includes once again four weeks of family leave, making it stronger from their perspective than the framework deal announced last week.
► From Roll Call — Progressives press for citizenship path as window closes — Slimmed-down immigration provisions in the reconciliation bill fall short of initial plans, they say.
► From The Hill — House Democrats modify SALT provision in spending bill
► From Politico — Manchin will get last word, even as House races to pass megabill
► From the NY Times — Democrats deny political reality at their own peril (editorial) — Democrats agree about far more than they disagree about. But it doesn't look that way to voters after months and months of intraparty squabbling. Time to focus on — and pass — policies with broad support. Or risk getting run out of office.
---
NATIONAL
► From the Washington Post — U.S. economy added 531,000 jobs in October as hiring swelled again — The U.S. economy added 531,000 jobs in October, offering a clearer portrait of an economy that was slowed briefly by the coronavirus's Delta variant in the late summer but is emerging with new momentum in the final months of 2021. The unemployment rate dropped too, to 4.6 percent from 4.8 percent. It is still up from its pre-pandemic low of 3.5 percent in February 2020 but down significantly from January of this year, when it was at 6.3 percent.
► From the Washington Post — FBI to weigh prosecuting 37 unruly passengers amid uptick of incidents on planes — The step comes as U.S. airlines grapple with an increase in disruptive or violent incidents on board flights — many involving hostile passengers protesting mask mandates as travel goes back to pre-pandemic levels.

► From the Washington Post — Nearly all-White jury in Arbery killing highlights long-standing fears of racial bias in jury selection — Lawyers are not allowed to exclude jurors based on race, but some say peremptory strikes are used as a cover for racial bias
► From the LA Times — 'Rust' tragedy highlights labor tensions in New Mexico as production surges
---
T.G.I.F.
► Ronnie Wilson, one of the three brothers from Tulsa who formed The Gap Band, passed away this week. That leaves singer Charlie Wilson as the last surviving founder of this great, often-sampled R&B and funk band. Here's one of the Entire Staff of The Stand's personal favorites by the band. Enjoy. And R.I.P., Ronnie.
---
The Stand posts links to Washington state and national news of interest every weekday morning by 10 a.m.
Short URL: https://www.thestand.org/?p=103337
Posted by
David Groves
on Nov 5 2021. Filed under
DAILY LINKS
. You can follow any responses to this entry through the
RSS 2.0
. Both comments and pings are currently closed.