Kaiser strike begins Monday | Alaska pilots departing | Judges v. workers | 1, 2, 3, 4, 5
UPDATE (Nov. 15) at The Stand — Strike averted as Kaiser unions reach deal
Thursday, N0vember 11, 2021
---
COVID
► LIVE from the Seattle Times — Coronavirus daily news update, Nov. 11 — The latest count of COVID-19 cases in Washington totals 746,354 infections (14-day average of cases per day: 1,934) and 8,857 deaths.
► From the Seattle Times — COVID trends plateau in Washington state as other respiratory viruses gain steam — As COVID-19 trends in Washington state continue to plateau at high levels — with some "mild" decreases — state health officials said Wednesday morning there's growing concern more patients are becoming sick with other respiratory viruses now that colder weather is nearing.
► From the USA Today — New infections on the rise in most states — New coronavirus infections are rising again in most states for the first time in two months, and deaths are rising in about half of U.S. states.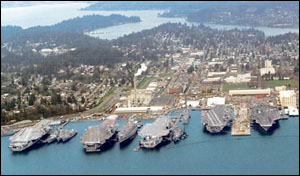 ► From KNKX — Navy's crucial Bremerton shipyard squeezed as vaccine deadline looms — The vice admiral in charge of the Navy's shipyards was pretty clear: Vaccination will be a condition of employment. And a federal deadline to be inoculated against COVID-19 looms later this month. But just 58 percent of the largely civilian workforce at Puget Sound Naval Shipyard have received the shot so far.
The Stand (Oct. 18) — WSLC updates position on vaccine mandates — Washington State Labor Council: Workers must have a voice in vaccine mandates and their consequences.
► From The Hill — Study finds half of unvaccinated in Dallas say nothing will change their minds — One in five residents in Dallas say they have no intention of getting the COVID-19 vaccine, with more than half of that group saying nothing can change their mind, according to a new study.
► From the Washington Post — San Francisco police officer dies of COVID while on leave for failing to meet vaccination requirement
► From the Washington Post — Now is not the time for Biden to back down on the vaccine mandate (by Leana Wen) — People who favor such requirements can help by making their voices heard. Workers who want the assurance that those around them are vaccinated aren't trying to make a political statement; they are trying to avoid breakthrough infections and bringing the coronavirus home to their families.
---
KAISER STRIKE BEGINS MONDAY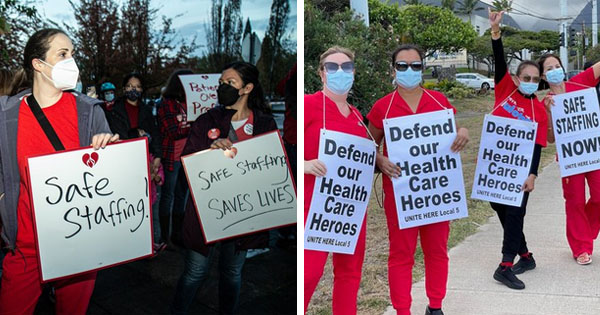 ► From the WSNA — Washington State Nurses Association supports Kaiser strikers — This strike is about patient care. Nurses and health profes­sionals have put forward proposals to solve the current staffing crisis and ensure safe staffing in the future. Instead of investing in workers and patient care, Kaiser is now pushing proposals that cut costs on the backs of front­line health workers, including a two-tier system that would punish future employees and make it harder to recruit quali­fied workers. In the midst of a nation­wide staffing crisis, Kaiser is pushing proposals that would create a disaster for patient care by making it harder to recruit and retain the staff needed to care for patients.
The Stand (Nov. 5) — Support Kaiser workers on verge of strike — Tens of thousands of members of the Alliance for Health Care Unions — including nearly 3,400 members of the Oregon Federation of Nurses and Health Professionals (OFNHP), AFT Local 5017 in Oregon and southwest Washington — have voted overwhelmingly to authorize a strike, which will begin on Monday, Nov. 15. The Washington State Labor Council, AFL-CIO urges all union members and community supporters to please sign this petition in support of the healthcare workers at Kaiser Permanente.
► From UFCW 21 — Kaiser Permanente Pro Tech Optical and Pharmacy: Enough is enough! Strike authorization votes set for Dec. 8 — UFCW 21 is preparing next steps, which include a Strike Authorization Vote on Dec. 8 for members in the Kaiser Permanente Pro-Tech Optical and Spokane units — and training for all leaders on common questions regarding strikes.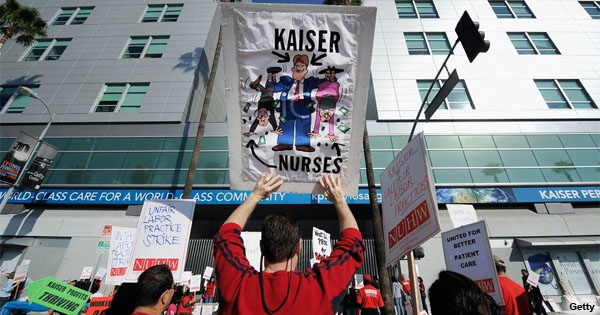 ► From the New Republic — More than 30,000 health care workers are on the verge of striking — In preparation for Nov. 15, a staffing agency is already recruiting strike nurses scabs in Southern California, who would be paid as much as $12,500 a week to help Kaiser cut wages for new employees by as much as 36 percent and avoid giving its current workers more than a 1 percent raise.
► From the NNU — Kaiser nurses condemn new 'Home All Alone' patient-dumping scheme designed to maximize profits by sacrificing safe patient care — Kaiser registered nurses across California held more than 20 informational pickets on Wednesday to warn the public against Kaiser's unsafe new "Home All Alone" patient-dumping scheme that sends patients in need of hospitalization back home, where they will be overseen remotely by health care providers located miles away.
---
LOCAL
► From the Alaska Airlines Pilots (ALPA) — Alaska Airlines pilots are leaving the company for better job protections at other airlines (video) — Alaska Airlines has reported major growth objectives, which include aggressive pilot hiring. The Air Line Pilots Association international union is concerned the company may not be positioned to meet these goals. With the industry planning to fill over 8,000 pilot jobs in the U.S. by the end of 2022, a market-based pilot contract is necessary to help Alaska Airlines attract and retain pilots in this robust pilot hiring environment. Currently, negotiations are stalled and the Alaska pilots are still far from achieving a market contract.
► From the Seattle Times — Cascade Behavioral Health employees return to work after more than 3 months on strike over safety concerns — Cascade Behavioral Health Hospital employees returned to work this week after spending more than three months on strike, demanding more workplace safety following a chaotic evening over the summer that left 11 workers injured. Staff at the 137-bed Tukwila psychiatric hospital officially ratified a new three-year contract on Wednesday, in which Cascade management promised to hire a designated security team, implement safer staffing-to-patient ratios, add workload protections and increase wages, among other things. The agreement covers 220 Cascade nurses, mental health technicians and service workers, who this week called the contract a "big win."
TODAY at The Stand — Cascade strikers win national model contract — After 3½ month strike, Cascade Behavioral Health workers in Tukwila overwhelmingly ratify deal to improve safety and wages.
► From KING 5 — Effort underway to fix supply chain issues at West Coast ports — The Northwest Seaport Alliance says that a container shipped to Seattle that cost $2,000 in 2019 can cost as much as $20,000 now.
---
THIS WASHINGTON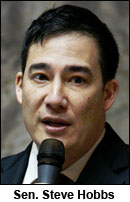 ► From the (Everett) Herald — Sen. Steve Hobbs of Lake Stevens named secretary of state — Gov. Jay Inslee on Wednesday chose state Sen. Steve Hobbs — a moderate Lake Stevens Democrat with whom he's feuded on climate change and transportation policies — as secretary of state. Hobbs succeeds Kim Wyman, a Republican who is resigning for a job in the Biden administration… 44th District PCOs will nominate three people to replace Hobbs. State Rep. John Lovick (D-Mill Creek) wants the job and started calling precinct leaders Wednesday. State Rep. April Berg (D-Mill Creek) said she supports her district mate in that pursuit.
► From the (Everett) Herald — Governor's 12-word veto went too far, Supreme Court rules — Jay Inslee vetoed a single sentence in a transportation budget. The state's highest court said that wasn't legal.
► From the Seattle Times — WA Cares Fund recommendations delayed with lawsuit filed against state's long-term care program — A commission that steers Washington state's new long-term care program voted Wednesday to delay making any recommendations to address various issues raised about the WA Cares Fund.
► From the (Everett) Herald — What would you change about state's tax system? (editorial) — A work group of state lawmakers and other state and local officials are continuing efforts to consider potential reforms to the state's system of taxes by the Legislature in coming years. While the state Tax Structure Work Group has completed a series of online town halls that took public comment on the tax system and several proposed reforms, the work group still is taking comment through online surveys — one brief, the other more detailed at taxworkgroup.org/survey — that allow state residents to comment on several ideas being considered.
---
BOEING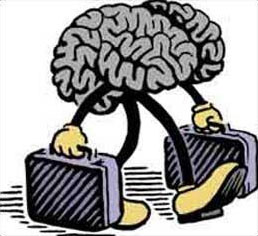 ► From the Seattle Times — FAA says Boeing is appointing people lacking expertise to oversee airplane certification — The Federal Aviation Administration this summer found Boeing had appointed engineers to oversee airplane certification work on behalf of the agency who lack the required technical expertise and often "are not meeting FAA expectations." The need for those recent appointments arose because during the downturn from the pandemic Boeing offered early retirement to many more senior FAA-authorized safety engineers. One FAA safety engineer said that in one certification specialty more than 20 such Boeing engineers left in a single month. "I go to meetings now and don't know the names," he wrote in a text. "Brain drain!"
► From the Seattle Times — Boeing accepts sole responsibility for 737 MAX crashes, wins agreement that avoids punitive damages — Boeing's lawyers filed a joint court motion Wednesday with the lawyers for the families of the 157 people who died in the 737 MAX crash in Ethiopia, accepting sole liability for the fatal accident and laying out a process to settle almost all the claims.
---
THAT WASHINGTON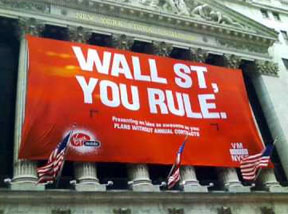 ► From the Washington Post — Democrats' lofty tax agenda imperiled by resistance from within — The White House and its allies wanted to rewrite the tax code, raising rates on businesses and the wealthy. But key Democrats balked, and they scaled everything back. Officials say that Americans will begin to see some impacts of the infrastructure bill in the coming months, particularly as they relate to projects funded through existing programs.
► From The Hill — Biden hopes to turn infrastructure bill into jobs quickly — The Biden administration is racing to implement parts of the infrastructure bill as quickly as it can, hoping it can turn the legislation into jobs as it tries to make the case for the White House's leadership on the economy.
► From the NY Times — House Republicans who backed infrastructure bill face vicious backlash — The 13 Republican lawmakers who broke with their party to support a bipartisan public works bill have drawn anger and threats from their colleagues and constituents. The vicious reaction reflects how deeply polarization has seeped into the political discourse within the Republican Party, making even the most uncontroversial legislation a potentially toxic vote. The dynamic is a natural outgrowth of the slash-and-burn politics of former President Donald Trump, who savaged those in his party who backed the infrastructure bill.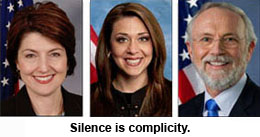 EDITOR'S NOTE — ICYMI yesterday: That's right. People are making death threats over infrastructure. After failing to overturn his election defeat and inciting a violent insurrection at the U.S. Capitol, Trump and his cultish followers are threatening government officials who they consider obstacles to Trump's return to power. It's no longer partisan politics, it's straight-up fascism. And the silence is deafening from Washington's Republican delegation, all of whom voted against the $1.2 trillion Infrastructure Investment and Jobs Act. They should at least have the integrity to stand up publicly against these threats against their colleagues. Instead, nothing but crickets. And speaking of fascism…
► From the Washington Post — 'I think we should throw those books in a fire': Movement builds on right to target books — Not only are conservatives increasingly targeting school curriculums surrounding race, but there's also a building and often-related effort to rid school libraries of certain books.
► From the AP — Gerrymandering surges as states redraw maps for House seats — North Carolina Republicans are well positioned to pick up at least two House seats in next year's election — but it's not because the state is getting redder.
► From the Washington Post — DeJoy says USPS 'ready' for holiday package rush — The Postal Service says it has the staffing and resources to avoid a repeat of the disastrous 2020 season that brought mail delivery to a crawl. In December 2020, the Postal Service was delivering only 38 percent of nonlocal first-class mail on time, a historic drop. Lawmakers were inundated with complaints from constituents and business about late-arriving holiday packages and essentials such as medication, paychecks and bills.
---
NATIONAL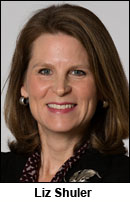 ► From the AFL-CIO — Honor the service and dedication of our nation's veterans (by AFL-CIO President Liz Shuler) — The labor movement has always engaged and supported veterans. And as we build a bold, dynamic and inclusive movement, our Union Veterans Council is taking it to the next level to shape the future of work and expand workplace democracy. Today, the council will launch a far-reaching campaign to engage, educate and mobilize our veteran community because veteran voices in our unions are powerful, persuasive and unifying. As the nation honors their service, we want every veteran and family to know that they can have a place in our movement.
The Stand (Nov. 9) — Honor and celebrate veterans by taking action
► From Roll Call — Some troops are driven to suicide by hunger, experts say — One of the biggest problems among U.S. troops and veterans, rising suicides, is made worse by another growing scourge in the ranks: hunger.
► From the Iowa Capital Dispatch — National Republican group takes aim at John Deere strike supporters — As the John Deere strike enters its fifth week, a national Republican organization took aim at Iowa Democrats for supporting union workers. The National Republican Senatorial Committee, an organization devoted to winning back a GOP Senate majority, issued a news release Wednesday, criticizing Senate candidate Abby Finkenauer for supporting striking workers. "Far from actually representing the voices of hardworking Iowa farmers, Finkenauer is instead siding with union strikers whose actions are jeopardizing entire crops and the livelihood of farmers all across Iowa," the Republican group wrote.
---
TODAY'S MUST READ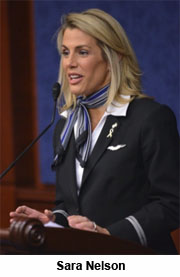 ► From the NY Times — America's judges are putting my life on the line (by AFA-CWA President Sara Nelson) — Workers are flexing collective power in major strikes, workplace actions and organizing drives, as they are forced to fight battles that labor won decades earlier: over workplace safety, an eight-hour day, vacation, sick leave, a living wage, health care and retirement security. But even as workers build power and wield it, we are thwarted by laws and judges who reliably side with corporations over workers. America needs more judges who understand and support the rights of workers. For too long, the courts have sided with corporations over labor, fundamentally and perniciously reshaping American law, life and liberty. Today, they are doing their part to unravel the American dream — and the social contract that has been in place since the 1940s, offering the working class a good life if they spend 40 hours on the job, the means to enjoy it in off hours and a secure retirement… This isn't just an academic question, or even an economic one — it's often a matter of life and death. Before he joined the Supreme Court, Neil Gorsuch, as a judge on the Court of Appeals for the 10th Circuit, voted to allow the firing of an employee who abandoned an unheated company truck in a blizzard to avoid freezing to death. This is just one example of the judicial callousness toward workers that has put our livelihoods and lives in real danger.
---
T.G.I.T.
► The Entire Staff of The Stand is taking Friday off. So today we wish a very happy birthday to Andy Partridge, the frontman of one of our all-time favorite bands, XTC. This grossly underrated group rose to fame as a punk/new wave band in the late 1970s. But they never reached a mass audience, probably because their pop music was so layered and elaborately arranged, and the lyrics so cryptic and dense. But that's exactly what makes it fantastic for repeated listening by music nerds like us! Sadly, just a few months after releasing the song below, XTC played its last concert. Partridge experienced a nervous breakdown and was thereafter unable to perform in front of audiences, only returning for occasional television appearances more than a decade later. The good news: Partridge retreated to the studio to crate some of our favorite albums during that decade, including Skylarking and Nonsuch, both of which have earned TESOTS's coveted designation as Must Listens.™ So watch this, and then go get those records!
---
The Stand posts links to Washington state and national news of interest every weekday morning by 10 a.m.
WASHINGTON IS A UNION STATE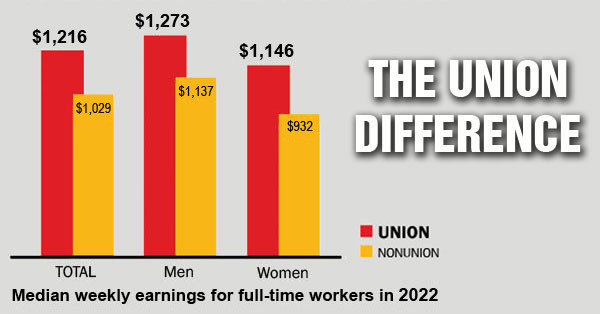 CHECK OUT THE UNION DIFFERENCE in Washington state: higher wages, affordable health and dental care, job and retirement security.
FIND OUT HOW TO JOIN TOGETHER with your co-workers to negotiate for better working conditions and respect on the job. Or go ahead and contact a union organizer today!