Not a statistic | Extreme weather | Next up: Build Back Better
Tuesday, November 16, 2021
---
COVID
► LIVE from the Seattle Times — Coronavirus daily news update, Nov. 16 — The latest count of COVID-19 cases in Washington totals 755,011 infections (14-day average of cases per day: 1,796) and 8,990 deaths.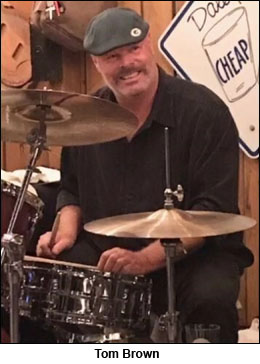 ► From the Spokesman-Review — Beyond the COVID-19 statistics, stories of the lives they lived as Spokane County marks 1,000 deaths (by Shawn Vestal) — "He never wanted to be a statistic." That's what Tom Brown's sister said as she talked about the brother she lost in August to COVID-19. And it's true, of course, that Tom Brown and all the hundreds and hundreds of people who have perished during this pandemic are more than a statistic – every single one lived a fuller, richer existence than can be ever be captured by one mark on a tally board. Last week, Spokane County recorded another miserable milestone in the pandemic – surpassing 1,000 lives lost. To be exact, it is 1,034 as of Friday. Statewide, Washington is approaching 9,000 deaths, and Idaho is nearing 4,000. Nationally, we've exceeded 750,000.
► From KING 5 — Washington hospitals lose roughly 3,000 workers over COVID-19 vaccine mandate — About 94% of Washington's hospital staff is fully vaccinated against COVID-19 following the state's vaccine mandate, according to the Washington State Hospital Association. About 2% were non-compliant with the mandate, meaning the health care system lost about 3,000 workers. The other 4% of hospital workers have either been approved for exemptions or are on leave until they are considered fully vaccinated.
The Stand (Oct. 18) — WSLC updates position on vaccine mandates — Washington State Labor Council: Workers must have a voice in vaccine mandates and their consequences.
► From The Hill — In landmark case, Amazon will pay $500,000 for neglecting to tell workers about COVID-19 outbreaks — A year after California's attorney general's office opened an investigation into Amazon workers' safety concerns, the retail giant agreed to pay out $500,000 and notify its workers and local health agencies of new COVID-19 cases.
► From the Washington Post — 50% of people who survive COVID-19 face lingering symptoms, study finds — Often referred to as "long covid," the adverse health effects vary from person to person. But the research, based on data from 250,351 adults and children, found that more than half experience a decline in general well-being, resulting in weight loss, fatigue, fever or pain.
---
LOCAL

► From the Seattle Times — Flood fears continue in parts of Western Washington after heavy rains, evacuations — After a day of heavy rain and high winds that prompted evacuations, power outages and a state of emergency for several counties, Western Washington awoke to ongoing flood concerns, scattered roadway reopenings and power coming back throughout the region. As of 6:50 a.m., around 49,000 customers were without power, down from more than 158,000 customers in the dark at one point Monday afternoon.
► From KING 5 — 500 Whatcom residents displaced after worst flooding in 31 years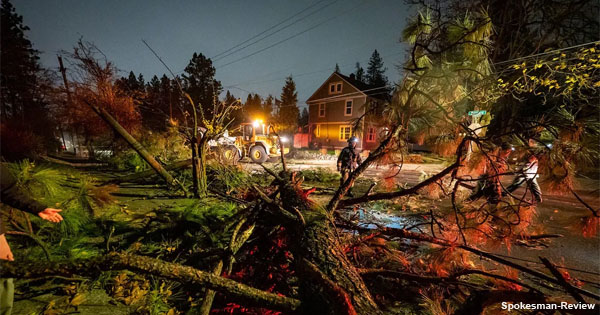 ► From the Spokesman-Review — Tens of thousands lose power as windstorm hits Spokane and Inland Northwest — A windstorm roared into the Spokane region Monday afternoon, snapping branches, toppling trees and knocking out power to about 40,000 homes and businesses at its peak. An Inland Light and Power spokesperson said the company's crews are ready to repair power lines and remove downed trees as quickly as possible, if necessary: "This is what they get paid to do. They're good at their jobs."
► From the Tri-City Herald — Building collapses at Tri-Cities construction site of Reser's new potato salad plant — One worker was in a construction lift in the center of the structure but escaped uninjured.
► From KOMO — Inslee issues severe weather emergency as rain, gusty winds lash state
MORE extreme weather coverage in the Bellingham Herald, (Ellensburg) Daily Record, (Everett) Herald, KIMA (Yakima), Kitsap Sun, Olympian, Peninsula Daily News, Skagit Valley Herald, and (Tacoma) News Tribune.
EDITOR'S NOTE — To all the electrical, transportation and public safety workers out there working overtime to protect the rest of us: THANK YOU and please stay safe out there.
► From the union-busting Columbian — Kaiser Permanente strike narrowly averted — Kaiser Permanente management and union officials reached a tentative agreement at the bargaining table over the weekend, narrowly averting a strike that was slated to begin Monday. Some 3,200 Kaiser employees in Southwest Washington and Oregon were prepared to strike, joining 52,000 Kaiser employees overall.
The Stand (Nov. 15) — Strike averted as Kaiser unions reach tentative agreement — The deal includes wage increases and wage justice, major staffing improvements, and two-tier is defeated.
---
THIS WASHINGTON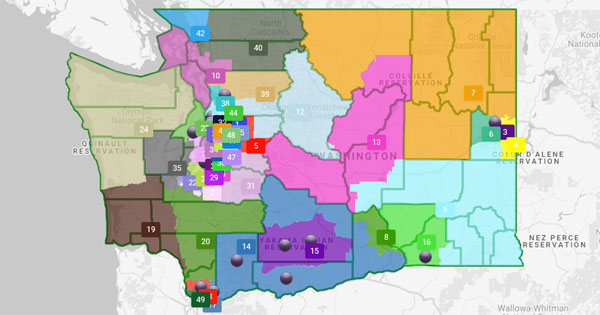 ► From the Spokesman-Review — Washington's redistricting commission approves new maps, but what's in them remains unseen by public — With barely a moment to spare, Washington's redistricting commission  reached a deal on new legislative and congressional maps for the next 10 years. The commission, made up of two Republican appointees and two Democratic appointees, had until 11:59 p.m. Monday to approve both of the maps. After hours of private meetings, both maps were unanimously approved just before the deadline. The approved maps for the 10 U.S. House districts and 49 state legislative districts will be in place for a decade, but as of the final vote, no one in the public had seen them.
EDITOR'S NOTE — The new maps reportedly will be posted here today.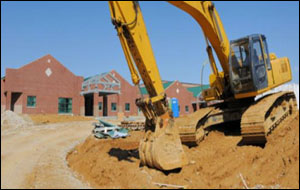 ► From the Seattle Times — Simplify approval of school construction for earthquake safety (editorial) — Washington lawmakers have known for years that few of the state's public-school buildings meet earthquake safety standards. A new report shows just how widespread the problem is and how that has overwhelmed many Washington school districts. State and federal lawmakers must step in to help. State lawmakers can take an appropriate first step during this coming short session that starts in January by lowering the threshold for voters to approve school construction bonds to a simple majority. Since lawmakers raised the threshold to 60% more than 70 years ago, it's been difficult for too many districts to get voter approval for building needs.
► From the  Spokesman-Review — Improving economy contributes to lowest 4-week average of continued state jobless claims since start of the pandemic — "In the county, we're not at a historic low, but job recovery is right in line with where we were before the pandemic," said Doug Tweedy, a regional economist with the state Employment Security Department.
► From the Washington Post — The government dramatically underestimated job growth this summer — In the most recent four months with revisions, June through September, the Bureau of Labor Statistics reported it underestimated job growth by a cumulative 626,000 jobs — that's the largest underestimate of any other comparable period, going back to 1979. If those revisions were themselves a jobs report, they'd be an absolute blockbuster.
---
THAT WASHINGTON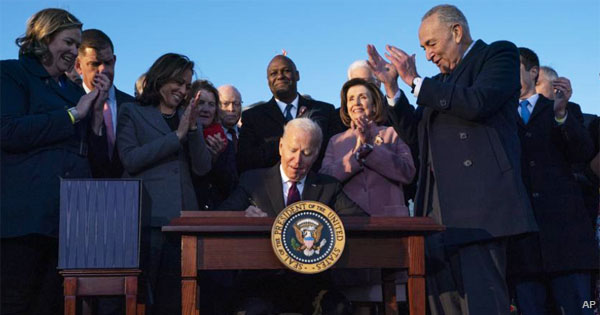 ► From the AP — Biden signs $1T infrastructure deal with bipartisan crowd — President Joe Biden signed his hard-fought $1 trillion infrastructure deal into law Monday before a bipartisan, celebratory crowd on the White House lawn, declaring that the new infusion of cash for roads, bridges, ports and more is going to make life "change for the better" for the American people.
TODAY at The Stand — A historic investment in infrastructure, jobs — Iron Workers Local 86's Heather Kurtenbach introduces President Biden at bill signing.
► From the NY Times — Racial equity in infrastructure, a U.S. goal, is left to states — The decision about how to spend the money falls largely to state governments, raising questions about whether the package can live up to its ambition.
► From The Hill — Democrats inch closer to passing spending package — House Democrats on Monday inched closer to a pre-Thanksgiving vote on President Biden's sweeping social benefits and climate package, as Congress's official scorekeeper issued new cost estimates demanded by a group of centrist holdouts and party leaders charged ahead with plans to bring the legislation to the floor before the weekend.
► From Roll Call — House reconciliation vote could slip to Saturday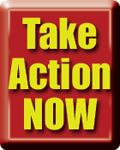 TAKE A STAND — We passed the Infrastructure and Jobs Investment Act. Now we need to finish the job by also passing the Build Back Better Act. Please click here to add your name to the call for Congress to pass the Build Back Better Act immediately.
► From Roll Call — Democrats' 'SALT' headache hangs over budget reconciliation bill — Independent analysts say House plan would cut taxes for the rich; Senate proposal would phase out tax break for higher incomes.
► From Reuters — As Congress advances Democrats' tax plans, the wealthy eye loopholes — Democrats propose paying for it by levying a 5% surtax on individuals with more than $10 million in annual income and an additional 3% tax on individuals with more than $25 million in annual income. While the White House says the new surtax could generate $230 billion to pay for the spending bill, experts and bankers say that many individuals will find ways to avoid it and that it will raise less than an earlier proposal for a billionaires tax.
► From The Hill — Americans by 2-1 margin say Supreme Court should uphold Roe v. Wade — Among respondents, 60 percent said the justices should uphold Roe, compared to 27 percent who said the court should overturn it and 12 percent who expressed no opinion, the Washington Post-ABC News poll showed.
---
NATIONAL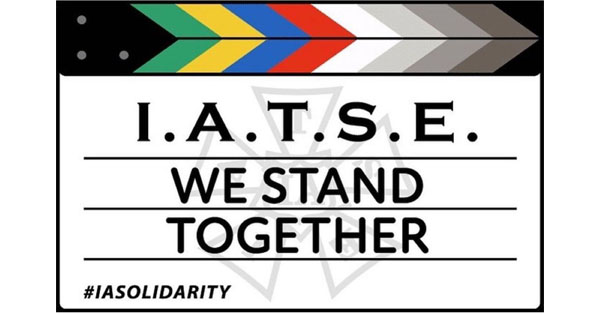 ► From CNBC — Hollywood crew union narrowly ratifies new contract with industry producers — Members of a union that represents film and television crews have ratified two contracts with Hollywood's studios that address the union's call for better working hours, safer workplace conditions and improved benefits.
TODAY at The Stand — IATSE members ratify contracts that boost wages, conditions
► From the Des Moines Register — Majority of Iowans support Deere workers over the company as strike enters second month — Fifty-eight percent of Iowa adults say they mostly side with Deere workers. Sixteen percent of respondents say they mostly side with the employers, while 19% are unsure and 7% support neither group.
► From EconoTimes — Kellogg's reportedly hiring scabs to replace workers on strike after a failed negotiation — At this point, no additional negotiation meeting has been set between Kellogg's and the BCTGM union. While the strike is ongoing, the company is said to be actively hiring so it can immediately replace at least 1,400 plant workers.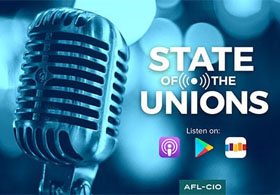 ► From the AFL-CIO — Meeting the moment for working families (State of the Unions podcast) — Tim and Carolyn sit down with Jimmy Williams Jr., general president of the Painters and Allied Trades (IUPAT), to discuss the ongoing membership work of the IUPAT. They also talk about the positive impact the Build Back Better legislative agenda, the Infrastructure Investment and Jobs Act, and the Protecting the Right to Organize (PRO) Act will have on working people across the country.
► From Bloomberg — Athlete group tests NCAA player rights with labor complaint — A new advocacy group has filed a U.S. labor board complaint against the National Collegiate Athletic Association, in what could be the first step in determining whether the government will treat college athletes as employees with union rights.
► From Law & Crime — SCOTUS takes up case of 500+ Taco Bell employees who say they were cheated out of overtime pay — The Supreme Court of the United States granted certiorari in a case involving hundreds of Taco Bell employees who filed a class action lawsuit against Sundance, Inc. — a company that owns more than 150 Taco Bell franchises — over its wage and hour practices.
---
The Stand posts links to Washington state and national news of interest every weekday morning by 10 a.m.
WASHINGTON IS A UNION STATE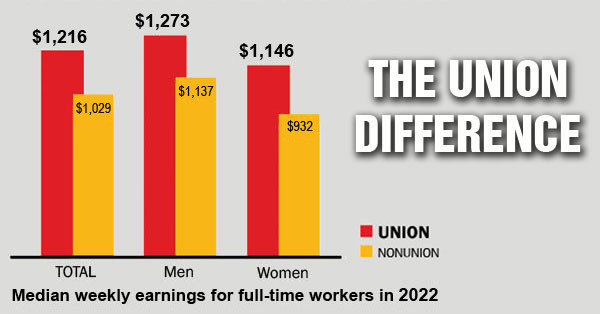 CHECK OUT THE UNION DIFFERENCE in Washington state: higher wages, affordable health and dental care, job and retirement security.
FIND OUT HOW TO JOIN TOGETHER with your co-workers to negotiate for better working conditions and respect on the job. Or go ahead and contact a union organizer today!