Get boosted | Why Satya sold | Do-over at Amazon | United at Paizo
Tuesday, November 30, 2021
---
COVID
► LIVE from the Seattle Times — Coronavirus daily news update, Nov. 30 — The latest count of COVID-19 cases in Washington totals 773,069 infections (14-day average of cases per day: 1,295) and 9,257 deaths.
► From KPTV — Washington hospitals look to fill nursing shortage as Omicron variant concerns grow — To fill in the gaps, nearly 3,000 traveling nurses are working at Washington Hospitals. That means another 3,000 are still needed. But both the Washington State Hospital Association and the Washington State Nurses Association don't see traveling nurses as a long-term solution. "Great so you've lured nurses from the hospitals that they're in," said WSNA Executive Director David Keepnews. "That might solve short term the staffing problems at one hospital, but you've almost literally robbed Peter to pay Paul. It's not a solution and it's not sustainable."
The Stand (Oct. 20) — Healthcare unions: WA hospitals must mitigate staffing crisis — WSNA, SEIU 1199NW and UFCW 21: Short-sighted and costly stopgap measures are only a Band-Aid; hospitals have the tools and resources to alleviate burnout nightmare.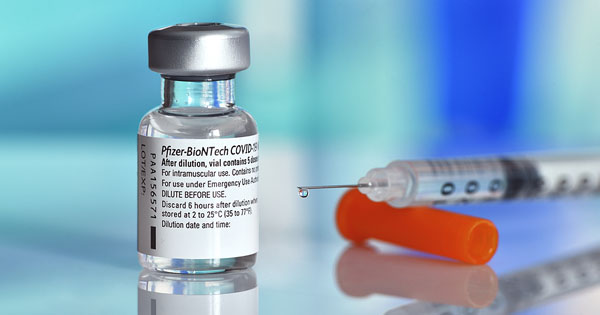 ► From Politico — All adults should get a COVID booster shot, CDC says — "The recent emergence of the Omicron variant further emphasizes the importance of vaccination, boosters and prevention efforts needed to protect against Covid-19," CDC Director Rochelle Walensky said.
► From The Hill — South African doctor treating omicron patients says vaccinated 'so far have no complication' — A South African doctor who is treating patients who tested positive for the COVID-19 omicron variant said on Tuesday that vaccinated individuals who are sick with the new strain "so far have no complication," an early indication that existing inoculations may be effective in protecting against serious illness from the new variant.
► From The Guardian — Testing, vaccines, sequencing: experts call for multi-pronged approach to Omicron — "Best hope" for containing the new variant is worldwide vaccine campaign where rates are low, public health experts say.
► From the AP — Biden vaccine rule for health workers blocked in 10 states — A federal judge on Monday blocked President Biden's administration from enforcing a coronavirus vaccine mandate on thousands of health care workers in 10 states that had brought the first legal challenge against the requirement. The federal rule requires COVID-19 vaccinations for more than 17 million workers nationwide in about 76,000 health care facilities and home health care providers that get funding from the government health programs. Workers are to receive their first dose by Dec. 6 and their second shot by Jan. 4.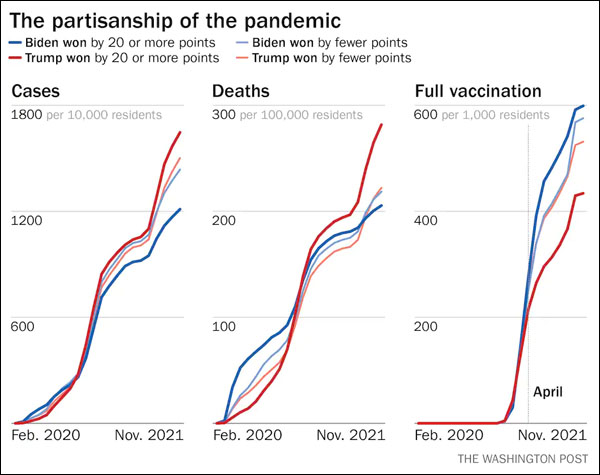 ► From the Washington Post — Red America has seen the highest rates of cases and deaths, and the lowest rate of vaccinations (by Philip Bump) — All of the data suggest that vaccination plays an important role in preventing infection, illness and death. According to CDC data, the unvaccinated are at far more risk of those worst-case outcomes — which might help explain why more-vaccinated blue counties saw slower growth in deaths during the fourth wave than cases. Hence Biden's call Monday to get vaccinated with the new variant looming.

---
LOCAL

► From the Bellingham Herald — Another 'atmospheric river' on the way as Nooksack River floods Whatcom cities again — Flood-ravaged communities of western Whatcom County braced for even more wind and rain this week as another "atmospheric river" — the fifth such storm this month — was poised to drop another multi-day deluge.
The Stand (Nov. 23) — Disaster relief from flooding available for union members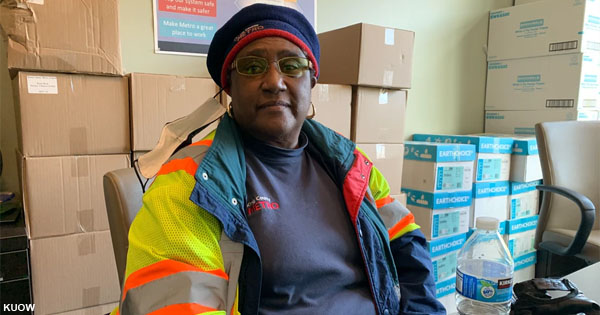 ► From KUOW — 'Smile, keep going.' Metro's Operator of the Year has advice for newbies — Mary Hopson drives bus 106, downtown Seattle to the Renton Transit Center. She's been with Metro 42 years and her fellow drivers named her Operator of the Year. She likes most of her passengers, and they like her. "Yes, they've written commendations," says Hopson. "They've brought me Christmas gifts. They've been nice to me. I've been nice to them, too!" Here's another sign of Hopson's popularity: In the last year-and-a-half of pandemic bitterness and resentment, Hopson says not one of her passengers has said no to wearing a mask.
► From the Seattle Times — Netflix's 'Maid' can spark more understanding of the issues facing domestic workers (by Naomi Ishisaka) — Set in a fictionalized facsimile of Port Townsend, the series was inspired by a memoir of the same name written by former Washington resident Stephanie Land. The show put a bright spotlight on the corners of our society we don't center often enough and the women who labor in poverty-wage jobs without recognition or reward.
---
THIS WASHINGTON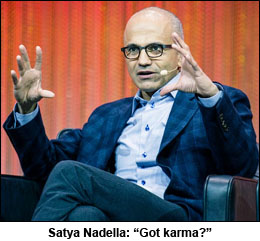 ► From the PS Business Journal — Microsoft CEO sells half his stake in the company ahead of new state capital gains tax — Microsoft CEO Satya Nadella sold almost half of his stake in the company last week, when its stock prices were coming down from an all-time high, according to a SEC filing. He sold 838,584 shares between Nov. 23 and Nov. 24 for more than $285 million. Starting Jan. 1, Washington residents must pay a 7% tax on the sale of stocks, bonds and other capital assets of over $250,000. Real estate, assets in a retirement account, timber and certain other assets are exempt.
EDITOR'S NOTE — In a state where the effective tax rate for the top 1% of earners is just 3 PERCENT, by selling now Nadella avoids paying about $20 million in taxes on that $285 million windfall. Got karma?
► From the Seattle Times — Former 3rd District Rep. Jolene Unsoeld dies at age 89 — A Democrat, Unsoeld from 1989 to 1995 represented the 3rd District in Congress, where she furthered environmental legislation. She was the third woman to represent Washington in Congress and was one of 30 women serving in the House of Representatives at the time.
---
AEROSPACE



► From the Seattle Times — Democrats push FAA for action against certain Boeing 737 MAX employees — On Monday, Reps. Peter DeFazio (D-Ore.) and Rick Larsen (D-Wash., 2nd), chair of the Aviation Subcommittee, asked FAA chief Steve Dickson what actions the FAA has taken against individuals at Boeing responsible for two specific instances of apparent deception of customers and regulators during development of the MAX.
► From the (Everett) Herald — Local aero firms get $4.5 million from feds to protect jobs — Six Snohomish County companies received $4.5 million in grants through the federal Aviation Manufacturing Jobs Protection Program, funds that could protect nearly 200 local jobs.
---
THAT WASHINGTON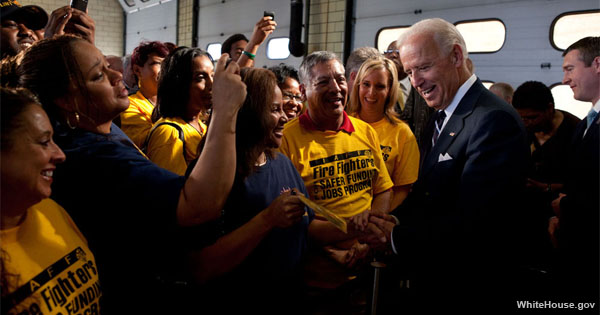 ► From Reuters — 'Jobs of future' in focus as Biden visits Minnesota technical college — President Joe Biden travels to Minnesota on Tuesday to highlight the benefits of his $1-trillion infrastructure law and push for passage of a separate $1.75-trillion spending measure. Biden will visit Dakota County Technical College in Rosemount, Minn., which has programs to train workers to build, operate, and maintain infrastructure. He will focus on how the law will "deliver concrete results for communities, create good-paying union jobs, and position America to compete and win the 21st century," press secretary Jen Psaki told reporters on Monday.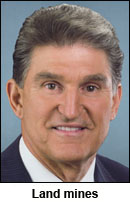 ► From The Hill — Biden reconciliation bill faces Senate land mines — Biden and Democratic leadership don't yet have 50 guaranteed "yes" votes to pass the bill or even start debate, a first step toward bringing the spending bill up on the Senate floor. Sen. Joe Manchin (D-W.Va.), a key moderate vote, declined to say if he would vote to start debate on the spending bill and sidestepped committing to the end-of-the-year timeline being pushed by Senate Democratic leadership. 
► From The Hill — Senate GOP blocks defense bill, throwing it into limbo — Senate Republicans on Monday blocked a mammoth defense policy bill, throwing the legislation into limbo as Congress heads into a packed year-end schedule. The setback comes amid a stalemate on allowing votes on amendments to the bill.
► From Roll Call — New stopgap funding bill likely to extend into early 2022 —Democrats, Republicans not yet settled on exact duration of temporary spending bill ahead of Friday deadline.
► From the Washington Post — Trump allies work to place supporters in key election posts across the country, spurring fears about future vote challenges — A year after local and state election officials came under immense pressure from Trump to subvert the results of the 2020 White House race, he and his supporters are pushing an ambitious plan to place Trump loyalists in key positions across the administration of U.S. elections.
---
NATIONAL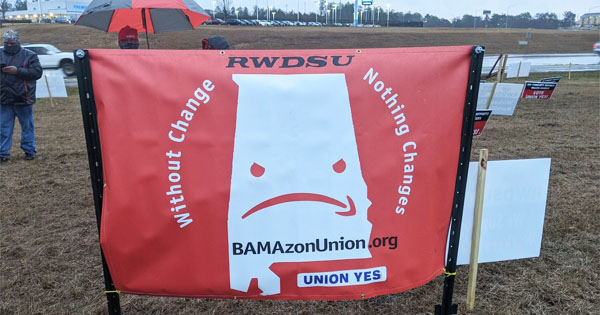 ► From NPR — Amazon warehouse workers get to re-do their union vote in Alabama — A U.S. labor-board official is ordering a re-vote after an agency review found Amazon improperly pressured warehouse staff to vote against joining a union, tainting the original election enough to scrap its results. The decision was issued Monday by a regional director of the NLRB. Amazon is expected to appeal.
► From HuffPost — Amazon workers in Alabama likely to get a do-over vote on union — An official with the labor board said Amazon tainted the election process by installing a mailbox onsite for ballots. The NLRB decided against installing ballot drop boxes onsite for the mail-in vote. Nevertheless, Amazon arranged to have a U.S. Postal Service box placed in the warehouse parking lot for the vote. The union said Amazon's decision to do so created the specter of surveillance and interfered with the board's administration of the election. NLRB Region 10 Director Lisa Henderson agreed, saying Amazon showed a "flagrant disregard" for the typical mail-in election process.
EDITOR'S NOTE — So a company shows "flagrant disregard" for the law in denying its employees the freedom to join together in a union, and the punishment is a do-over? This incentivizes all employers to do the same. There need to be real penalties and disincentives for breaking labor laws. Pass the PRO Act!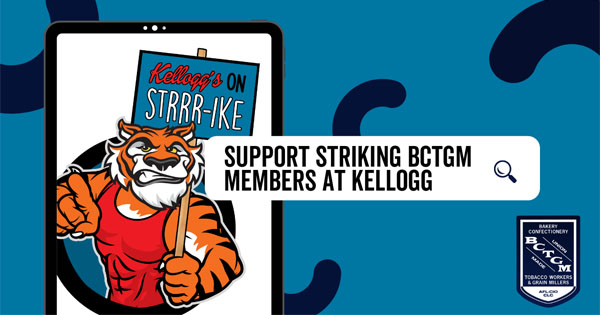 ► From the Michigan Advance — Kellogg talks to resume Tuesday as union strike nears 8 weeks — Negotiations between union workers and cereal giant Kellogg are set to restart this week, as workers at the company's four cereal plants in Michigan, Pennsylvania, Nebraska and Tennessee near two months of striking for better wages, better hours and the end of a two-tier pay scale. Prior to the day before Thanksgiving, talks had come to a standstill between the two parties. Kellogg's "last best final offer" to the union expired without a vote just before noon on Nov. 11 without plans for further negotiation, while the company announced that it was seeking to permanently hire replacement workers.
TODAY at The Stand — Here's how to support the Kellogg's strikers
► From Bloomberg Law — Picketing Alabama miners stopped by rare non-federal court order — As an Alabama coal miners' strike neared the eight-month mark, a Tuscaloosa County judge took an unusual step: prohibiting union workers from picketing outside properties owned by their employer. The order was a rare incursion by a local court into a private-sector strike—an activity protected under federal labor law for nearly a century. The United Mine Workers of America, which represents workers at Warrior Met Coal Inc., called the move unconstitutional, saying it violated their federal rights in addition to the First Amendment.
---
TODAY'S MUST-LISTEN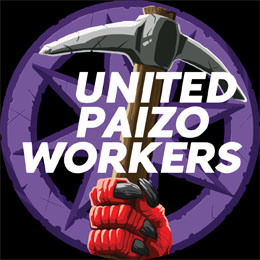 ► From NPR — Arts workers across the country are unionizing — Just outside Seattle, there's a small company that makes tabletop role-playing games. It is called Paizo. And over the fall, the workers there unionized. The union is the first of its kind for tabletop role-playing games. As NPR's Andrew Limbong reports, workers all over the cultural sector have been organizing, from music to comics to museums and amid a national wave of labor activity…"It ultimately reached a point where it just didn't feel ethically responsible to continue working for Paizo unless something changed," said Paizo freelancer Jessica Redekop. The freelancers at Paizo standing up for the staff was the leverage the staff needed to form a union. They got in touch with the Communication Workers of America and pretty quickly gained voluntary recognition from the company.
EDITOR'S NOTE — Create change at your company. Get more information about how you can join together with co-workers and negotiate for a voice on the job, better working conditions, and a fair return for your hard work. Or go ahead and contact a union organizer today!
---
The Stand posts links to Washington state and national news of interest every weekday morning by 10 a.m.
Short URL: https://www.thestand.org/?p=104004
Posted by
David Groves
on Nov 30 2021. Filed under
DAILY LINKS
. You can follow any responses to this entry through the
RSS 2.0
. Both comments and pings are currently closed.