Gary Merlino's lackey | Nisqually time bomb | Her first 100 days
Wednesday, December 1, 2021
---
COVID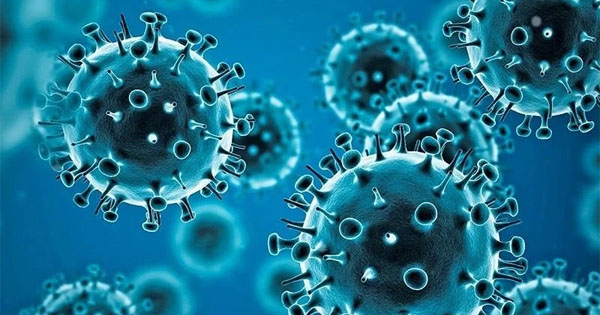 ► From Reuters — U.S. and other countries tighten travel rules over Omicron — Air travelers to the United States will face tougher COVID-19 testing rules to try to slow the spread of the Omicron variant and other countries tightened border controls as a European leader urged all concerned to "prepare for the worst."
► From the AP — Omicron unravels travel industry's plans for a comeback — Tourism businesses that were just finding their footing after nearly two years of devastation wrought by the COVID-19 pandemic are being rattled again as countries throw up new barriers to travel in an effort to contain the Omicron variant.
► From The Hill — 30% of unvaccinated say Omicron has made them consider inoculations
► From The Hill — New court rulings halt Biden vaccine mandate for federal contractors, health workers — One ruling, issued by a Louisiana-based federal judge, effectively blocked a vaccine mandate for health workers across the country at hospitals that receive federal funding. A second ruling, by a Kentucky-based federal judge, paused the administration's vaccine mandate for federal contractors in Kentucky, Ohio and Tennessee.
► From The Hill — Amazon accused of underreporting COVID-19 cases — A coalition of labor groups released a report calling on federal officials to investigate Amazon over allegedly underreporting cases of COVID-19 at its warehouses. Despite admitting that almost 20,000 workers contracted the coronavirus in 2020, the report claims the e-commerce giant only reported 27 cases of "respiratory conditions" to federal regulators.
► From The Hill — Head of Christian TV network that discouraged vaccines dies after contracting COVID-19
---
LOCAL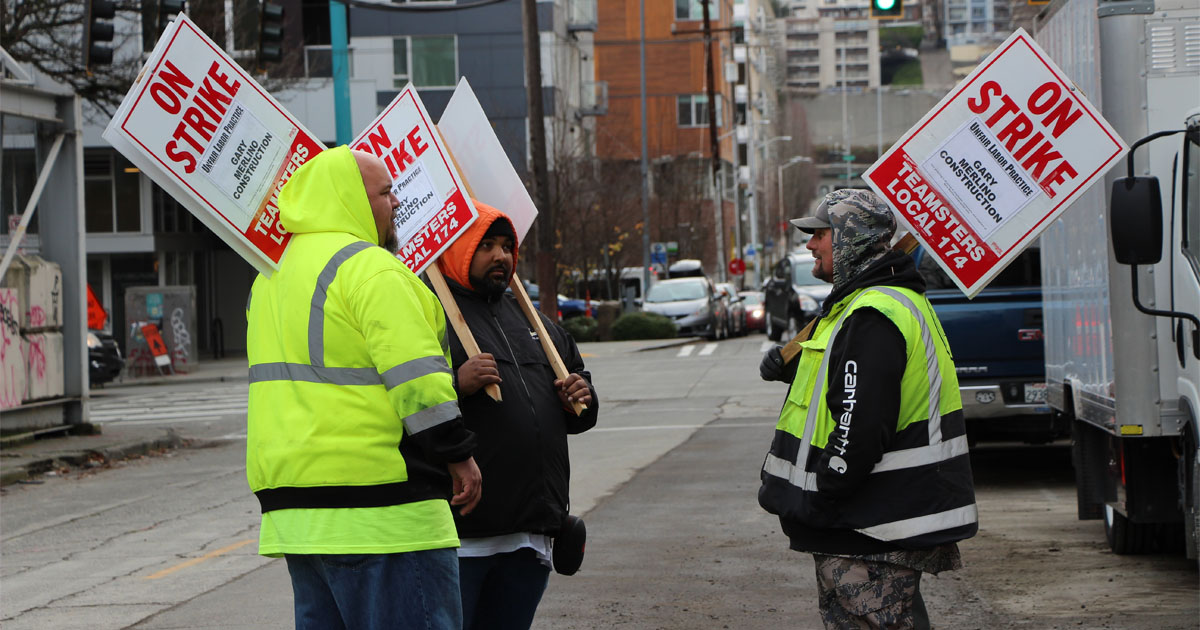 ► From Teamsters Local 174 — Gary Merlino strike continues despite approach of Christmas holiday — Despite the cold, wet, windy Seattle weather, 34 dump truck drivers are still on an Unfair Labor Practice strike at Gary Merlino Construction. The workers are part of a larger group of construction Teamsters all covered by the Associated General Contractors Agreement, which is jointly negotiated to cover nearly 500 Teamsters at six different Teamster Local Unions. The only Employer refusing to agree to the terms of the joint agreement is Gary Merlino Construction, with Merlino subordinate Charlie Oliver in charge of the contract negotiations. Said one striking employee:
"I'm just so disappointed with this whole situation, after almost 25 years working for Gary Merlino. We've helped build his house, for God's sake, and he's still letting his lackey shove us all out in the cold wind during Christmas because of what, pride? It makes me more sad than anything else."
The Stand (Nov. 29) — Gary Merlino drivers' ULP strike continues
► From KING 5 — Everett Community College pauses on changes to Early Learning Center after parents voice concern — On Tuesday, the college sent a letter saying that it would "temporarily pause any action on program closure at this time." That, college leadership said, would give them the opportunity to evaluate the possibility of a more permanent source of funding for the program. The college previously said it wants to contract with the local YMCA for services. Kelly Shepherd serves as the chair of the Everett YMCA board of directors. She also serves on the board of Everett Community College. "There is a huge conflict of interest," said Stephanie Doyle, a union representative for teachers at the ELC.
The Stand (Nov. 29) — EvCC Board: Don't outsource college's Early Learning Center
► From Teamsters 117 — Stockroom workers at Chateau Ste Michelle Winery join Teamsters 117 — A group of 10 stockroom workers at Chateau Ste. Michelle Winery are the newest members of Teamsters Local 117. The union was authorized as the workers' exclusive bargaining representative through a card check process conducted by an independent arbitrator on Monday. The newly-unionized employees will add to a bargaining unit of thirty-four Teamster production workers at the company's wine-making facility in Woodinville.
EDITOR'S NOTE — Get more information about how you can join together with co-workers and negotiate a fair return for your hard work. Or go ahead and contact a union organizer today!
► From the Spokesman-Review — With pomp and a little unforeseen circumstance, Spokane Public Schools breaks ground on new downtown stadium — Tuesday's groundbreaking ceremony for the new downtown stadium was that and more, with a lot of pomp to match the extraordinary circumstances.
► From the Bellingham Herald — All eyes on Nooksack River as rain continues in Whatcom County — Flood watch remains in effect through Thursday, Dec. 2.
---
THIS WASHINGTON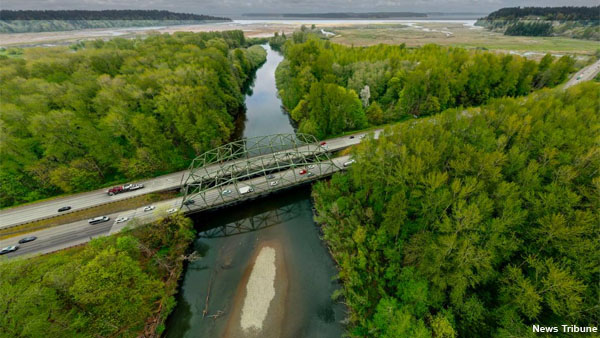 ► Special Report from the News Tribune — They cut costs in the '60s. Now part of I-5 faces flood danger or up to $4.2B to fix — A shortcut meant to save Washington state money more than 50 years ago has created a vast ecological problem and a potential transportation nightmare today that could cost billions of dollars to fix. Fill material meant to protect bridge piers that carry Interstate 5 over the Nisqually River delta between DuPont and Lacey is acting as a dam, altering the course of the river, endangering salmon runs and increasing the threat of a catastrophic flood that could sever the West Coast's main north-south freeway.
► From the News Tribune — To correct a 50-year-old mistake, WA must act now to address I-5 flood risk at Nisqually (editorial) — There are plenty of reasons why a roughly 2.5 mile stretch of Interstate 5 over the Nisqually River delta between DuPont and Lacey is now a ticking time bomb with potentially severe economic, ecological and national security implications. What's less excusable is the apparent lack of urgency and political resolve to fix it.
► From the Oregonian — Oregon farmworkers file petition challenging regulations that exclude agricultural workers from overtime pay — Two Oregon farmworkers and a Salem-based nonprofit filed a petition with the Oregon Court of Appeals Tuesday challenging the validity of state regulations that exclude agricultural workers from overtime pay. Washington enacted legislation in May to provide overtime pay to agricultural workers beginning in 2022.
The Stand (May 12) — Inslee signs historic farmworker OT pay law
► From the (Everett) Herald — Senator becomes first GOP candidate for secretary of state — Sen. Keith Wagoner will challenge Democrat Steve Hobbs, who was appointed to the statewide post in November.
---
THAT WASHINGTON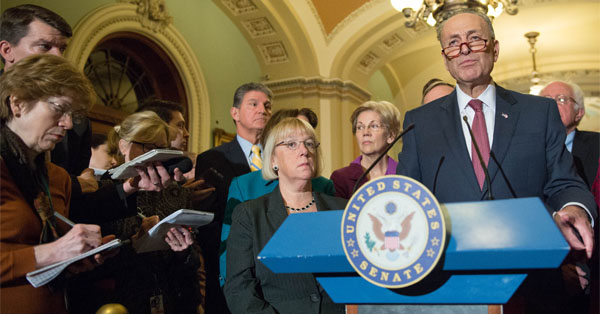 ► From The Hill — Schumer eyeing Build Back Better vote as soon as week of Dec. 13 — Senate Majority Leader Charles Schumer (D-N.Y.) is planning to bring President Biden's social spending and climate bill to the floor as soon as the week of Dec. 13, a source said. Schumer's plan is to bring the bill, known as Build Back Better, to the Senate floor once Democrats finish their conversations with the parliamentarian, who provides guidance on what can be included in a bill passed through budget reconciliation. To start debate on the Build Back Better legislation, Schumer would also need total unity from his caucus, something he doesn't have yet. Sens. Joe Manchin (D-W.Va.) and Kyrsten Sinema (D-Ariz.) have not said if they support the spending bill.
EDITOR'S NOTE — Why won't they say? Because it pays to wait.
► From The Hill — Paid leave advocates ramping up the pressure on Manchin, Schumer — Advocates are mounting a final push to ensure that Senate Democrats don't strip the national paid leave program out of the party's $2 trillion climate and social spending bill.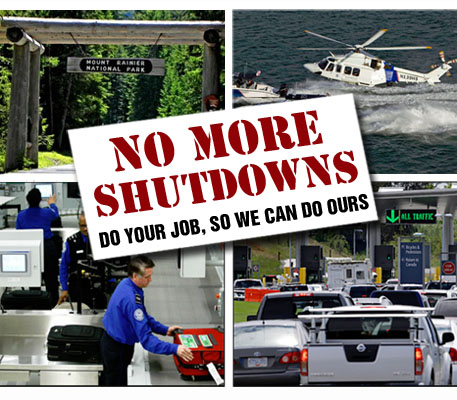 ► From Vox — Congress is getting ready to do what it does best: Procrastinate — As a Friday deadline fast approaches, lawmakers are scrambling to approve another continuing resolution (CR), or short-term spending bill, that will give them a new January deadline for passing full-year funding bills. If the CR passes by Friday, lawmakers will narrowly avert a government shutdown, and postpone a larger fight over this legislation.
► From Politico — Scoop: Conservatives plot government shutdown over vaccine mandate — Conservatives on both sides of the Capitol are privately plotting to force a government shutdown Friday in an effort to defund the Biden administration's vaccine mandate on the private sector, multiple GOP sources said.
► From the Washington Post — Justices to hear arguments over Mississippi abortion law challenging Roe v. Wade — The Supreme Court on Wednesday is taking up the most serious challenge in decades to the constitutional right to abortion established in Roe v. Wade in 1973. The Mississippi law at issue bans most abortions after 15 weeks into pregnancy and has not taken effect because lower courts said it violated Roe and the subsequent decision in Planned Parenthood v. Casey, which said states may not ban abortion before viability, usually between 22 and 24 weeks.

EDITOR'S NOTE — With the 2019 passage of Resolution #31, "the Washington State Labor Council, AFL-CIO, affirms that reproductive rights are workers' rights and will defend and support efforts to obtain and maintain health care for working people covering all reproductive rights choices."
---
NATIONAL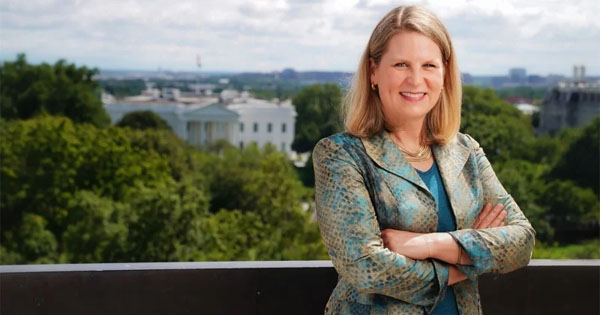 ► From Business Insider — Meet the woman on the brink of transforming labor in America for the young and reshuffling workforce — Despite decades of declining membership, labor unions are enjoying their highest approval ratings among Americans since 1965, as well as support from President Biden who said he intends "to be the most pro-union president, leading the most pro-union administration in American history." As corporations raked in record profits this year, workers have started to again use their collective power to lift standards for entire communities and demand that they reap some of that financial windfall. Liz Shuler is at the forefront of the change, as the first female president of the country's largest labor federation, the AFL-CIO. She's not considering 2021 a victory, but just the start: "If we're not looking through the lens of how to grow our movement, we're really missing the point."
► From the AFL-CIO — Her first 100 days (State of the Unions podcast) — AFL-CIO President Liz Shuler sits down with Emily's List President Laphonza Butler to talk about life as newly elected women leaders as Shuler celebrates her first 100 days. They lay out their plans to build more inclusive labor and political movements, respectively. They also discuss how their lives have changed since becoming new leaders of their organizations.
► From Rolling Stone — Cereal killers: How 80-hour weeks and a caste system pushed Kellogg's workers to strike — Kellogg's workers have time-traveled to William Blake's dark-satanic-mills era of factory work, where a purposely understaffed labor force­ endures, according to union workers, 72- to 84-hour work weeks — not a typo — that includes mandated overtime and a point system that dings you if you dare beg off to go watch your son's Little League game… The message to workers was a simple one that American laborers have been hearing for decades across the country: You will not enjoy the middle-class lifestyle that your parents did working on these very same machines. Well, unless you work 72 hours a week.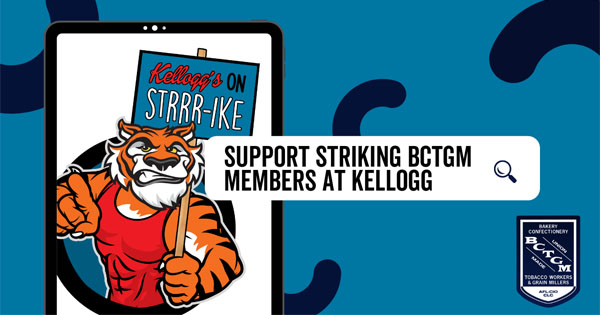 TODAY at The Stand — Here's how to support the Kellogg's strikers
---
The Stand posts links to Washington state and national news of interest every weekday morning by 10 a.m.
Short URL: https://www.thestand.org/?p=104042
Posted by
David Groves
on Dec 1 2021. Filed under
DAILY LINKS
. You can follow any responses to this entry through the
RSS 2.0
. Both comments and pings are currently closed.