Enter: Omicron! | 6,000+ nurses short | Deadlines for Congress
Monday, November 29, 2021
---
COVID
► LIVE from the Seattle Times — Coronavirus daily news update, Nov. 29 — The latest count of COVID-19 cases in Washington totals 766,088 infections (14-day average of cases per day: 1,657) and 9,139 deaths.
► LIVE from the Washington Post — Omicron variant now in North America as first cases found in Canada — The omicron coronavirus variant has been detected in Canada, the country's health minister said Sunday, marking the first identification of the variant in North America as cases continue to emerge around the globe.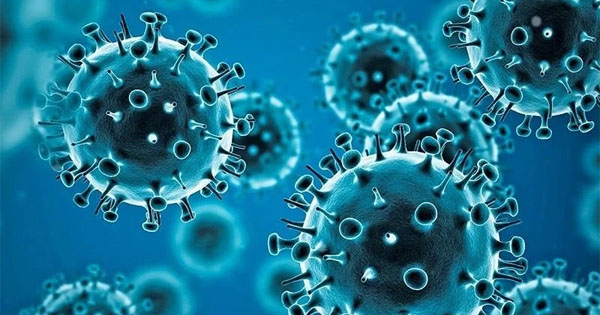 ► From the Washington Post — Omicron coronavirus variant poses 'very high' global risk, WHO warns — The World Health Organization is warning countries that the omicron coronavirus variant poses "very high" global risk — and is likely to spread internationally.

► From the AP — Wary, weary world slams doors shut, fearing omicron variant — Countries around the world slammed their doors shut again to try to keep the new omicron variant at bay Monday, even as more cases of the mutant coronavirus emerged and scientists raced to figure out just how dangerous it might be.
► From the AP — What we know and don't know about omicron variant — By Sunday, U.N. health agency issued a statement on omicron that boiled down to: We don't know much yet.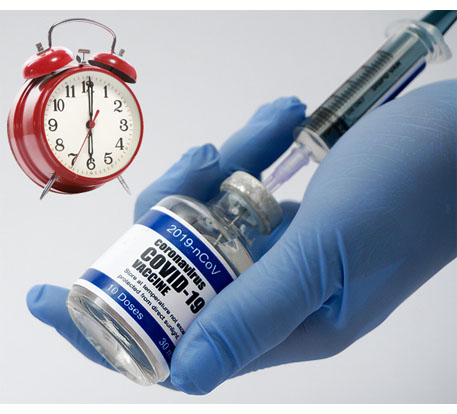 ► From the Washington Post — The federal workforce is showing vaccine mandates work. Now for the rest of America (editorial) — The federal workforce of more than 3.5 million employees has met President Biden's vaccine requirement deadline with 92 percent getting at least one dose. Biden's proposal to require vaccines for workers in larger businesses is now on hold due to legal challenges, but that should not distract from the fact that vaccine mandates help get more shots into more people.

The Stand (Oct. 18) — WSLC updates position on vaccine mandates — Washington State Labor Council: Workers must have a voice in vaccine mandates and their consequences.
► From KUOW — Massive COVID outbreaks occurred at Seattle-area schools with lax protocols — Huge outbreaks at Cedar Park Christian School in Bothell and Renton Christian School account for the majority of COVID cases in confirmed outbreaks at K-12 schools in King County this fall. Unvaccinated staff and students were hit hardest in the major outbreaks.
---
LOCAL

► From the Spokesman-Review — Survey: More than 6,000 nurses are needed in hospitals throughout Washington — A recent survey from the Washington State Hospital Association, which included responses from 80 hospitals that have 85% of the beds in the state, found that 6,100 nursing positions are vacant at these facilities. The survey focused solely on nurses. That means other staff shortages reported among certified nursing assistant, housekeeper or other hospital roles aren't included… In order for universities to accept more nursing students, they need to hire and retain more staff who will teach and make a competitive salary doing so. The Legislature raised nursing faculty salaries at community colleges in recent years, but state universities did not see similar pay bumps.
The Stand (Oct. 20) — Healthcare unions: WA hospitals must mitigate staffing crisis — WSNA, SEIU 1199NW and UFCW 21: Short-sighted and costly stopgap measures are only a Band-Aid; hospitals have the tools and resources to alleviate burnout nightmare.
► From the Atlantic — A secretive hedge fund is gutting newsrooms — The model is simple: Gut the staff, sell the real estate, jack up subscription prices, and wring as much cash as possible out of the enterprise until eventually enough readers cancel their subscriptions that the paper folds, or is reduced to a desiccated husk of its former self.
---
THIS WASHINGTON



► From the Spokesman-Review — As opposition grows, Washington's long-term care tax to see fixes in Legislature this session — Support for Washington state's long-term care benefit program is divisive, but 51% of Washington residents support the program, according to an AARP poll published this fall… The Legislature created the Washington Cares Fund in an attempt to help, but as opposition grows to the tax, the Legislature will likely be adopting fixes this upcoming session. Rep. Nicole Macri (D-Seattle) said she expects this issue to be addressed early on in the legislative session, which begins Jan. 10.
► From the Seattle Times — King County Councilmember Reagan Dunn to challenge Rep. Kim Schrier in Washington's 8th District
---
THAT WASHINGTON
► From Common Dreams — Progressive lawmakers mark Black Friday with calls to pass the PRO Act — As workers worldwide took to the streets while shoppers flooded stores for Black Friday, progressive U.S. lawmakers used the event to pressure the Senate to pass House-approved labor rights legislation. "The right to organize, fight for better working conditions, and fair pay must always be protected," said Rep. Jesús "Chuy" García (D-Ill.)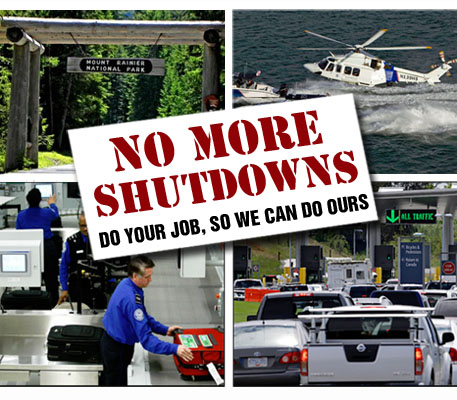 ► From the Washington Post — Congress returns to work staring down fiscal deadlines and fights over Biden's agenda — The clock is ticking for congressional Democrats this week as they return to Washington, where they hope to advance President Biden's economic agenda, authorize key defense programs and resolve a slew of urgent fiscal deadlines with little time left in the year. The flurry of policy battles set the stage for a politically discordant December on Capitol Hill at a moment when tensions between Democrats and Republicans are running high, and fears are resurfacing nationwide about a potential setback in the coronavirus pandemic. For lawmakers, their most immediate charge is to prevent a government shutdown. A short-term measure that funds federal agencies and initiatives is set to expire Friday, meaning the House and the Senate need to act swiftly to adopt another spending fix or risk a major disruption.
► From The Hill — No deal in sight as Congress nears debt limit deadline — Congress is only a couple of weeks away from hitting the Dec. 15 deadline to raise the federal debt limit, and Senate Majority Leader Charles Schumer (D-N.Y.) and Minority Leader Mitch McConnell (R-Ky.) don't appear to be anywhere close to a deal.
► From the WSJ — Biden's nearly $2 trillion social spending and climate bill is a boon for unions — President Biden's nearly $2 trillion spending bill passed by the House is stocked with benefits for organized labor, including a measure aimed at helping unionized companies win billions of dollars in new green-energy projects. The legislation also has labor-backed measures to raise fines for violations of workplace safety and other rules, expands funding for home-care services provided by union workers and allows union members to write off some of their dues.
► From Crosscut — Infrastructure legislation could open doors to women in building trades — Congress is debating ways to improve training programs for women — and everyone — in the building trades.
► From the AP — Supreme Court set to take up all-or-nothing abortion fight — Both sides are telling the Supreme Court there's no middle ground in Wednesday's showdown over abortion. The justices can either reaffirm the constitutional right to an abortion or wipe it away altogether.
EDITOR'S NOTE — With the 2019 passage of Resolution #31, "the Washington State Labor Council, AFL-CIO, affirms that reproductive rights are workers' rights and will defend and support efforts to obtain and maintain health care for working people covering all reproductive rights choices."
---
NATIONAL
► From CBS News — Unionized workers fight for better pay and benefits in post-pandemic economy — Part of America's Great Resignation is a Great Repudiation — workers are rising up and demanding better, as businesses struggle to find enough people to fill open positions.
► From Newsweek — Talks between Kellogg's and striking workers will resume next week despite company's threat — The union representing the 1,400 workers that have been on strike from Kellogg's cereal plants since Oct. 5 are set to return to the bargaining table Tuesday to continue negotiations for a new agreement.  The announcement came a day after the company publicly stated its plans to begin the process of replacing striking workers.
► From the AP — WVa hospital, striking union set to resume negotiations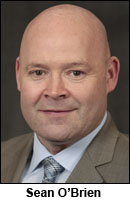 ► From the American Prospect — A new regime at the Teamsters (by Harold Meyerson) — Incoming president Sean O'Brien is an insider turned outsider. The longtime leader of a Boston local was a member of the victorious Hoffa slate five years ago, in which capacity he was in charge of the union's dealings with the union's largest employer, United Parcel Service, for which roughly 300,000 Teamsters are employed as drivers and warehouse workers.
► From Business Insider — Retail won't tackle the labor shortage until it reverses decades of worker neglect and becomes a viable, long-term career again (by Mary Hanbury) — While the "Great Resignation" was born out of the pandemic, the sentiments behind it have been brewing for years in retail. Decades of stores neglecting workers has turned retail work into a CV stop-gap rather than a viable career, experts tell Insider — and it's now coming back to haunt the industry. Retail and foodservice has been the sector worst hit by workers quitting their jobs, and now the industry faces a crippling labor shortage that became more intense as the holiday season approached.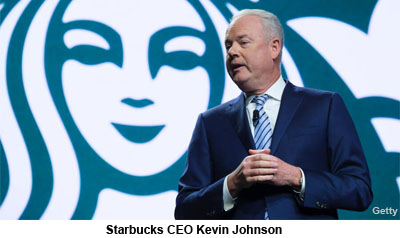 ► From In These Times — The union busters on Starbucks' Board of Directors — To truly understand the ferocity of Starbucks' anti-union push, it's important to look beyond management and to examine the company's governing body: its board of directors. Corporate boards hire and fire the executives who lead the company. They set executive pay and incentives while overseeing company policies and representing shareholders. And Starbucks' board is crammed with anti-union executives who represent corporations and industry groups that have spent millions lobbying to rollback labor rights. Some oversee business operations that have been tied to alleged workers' rights violations.
---
The Stand posts links to Washington state and national news of interest every weekday morning by 10 a.m.
Short URL: https://www.thestand.org/?p=103948
Posted by
David Groves
on Nov 29 2021. Filed under
DAILY LINKS
. You can follow any responses to this entry through the
RSS 2.0
. Both comments and pings are currently closed.