Too few staff | Manchin, GOP block BBB | Weaponized Supremes
Thursday, December 16, 2021
---
COVID
► LIVE from the Seattle Times — Coronavirus daily news update, Dec. 16 — The latest count of COVID-19 cases in Washington totals 796,369 infections (14-day average of cases per day: 1,413) and 9,635 deaths.
► From the Seattle Times — New Omicron cases confirmed in Washington state indicate spread, health officials say — Public health officials on Wednesday announced the discovery of more coronavirus cases involving the Omicron variant in Washington state, indicating substantial community spread of the variant across the region.
MORE local coverage of rising case rates from the Bellingham Herald, (Everett) Herald, (Tacoma) News Tribune, and the Wenatchee World.
► From The Hill — The symptom that tells you you've caught Omicron — One symptom is beginning to stand out among the others: Many of those infected have reported having a scratchy throat as opposed to a sore throat.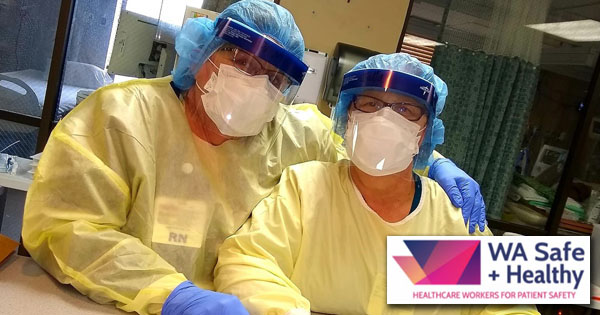 ► From the South Seattle Emerald — Too many patients, too few staff members create unsafe conditions, unions announce — In an emotional press conference by livestream, several workers shared their own experiences with covering gaps left by short staffing. There were staff shortages before the pandemic began, but the crucible of the outbreak made it worse. The project is called the WA Safe + Healthy campaign.

The Stand (Dec. 14) — Nurses to WA State Legislature: Address hospital staffing crisis — A coalition of healthcare workers launched the WA Safe + Healthy campaign on Monday calling on Washington legislators to pass safe staffing standards that protect healthcare workers from dangerously high patient loads.
► From the Guardian — U.S. hospitals brace for potential Omicron surge in January — In many states, healthcare systems are already under strain due to an increase in Delta infections over the Thanksgiving holidays.
► From CNBC — Fauci says COVID boosters work against Omicron, no need for variant-specific third shot — White House chief medical advisor Dr. Anthony Fauci said that currently available booster shots work against the Omicron variant and do not need to be adjusted to fight the new, highly contagious strain of the virus at this time.
► From the AP — Army says nearly 98% got the vaccine by deadline
► From the Washington Post — Colleges move exams online, urge boosters as coronavirus cases rise and omicron fears grow
---
LOCAL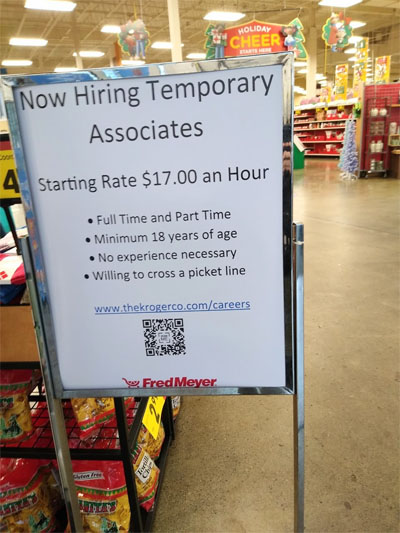 ► From Eater — Portland Fred Meyer workers are preparing to go on strike Friday — Workers at Fred Meyer and QFC locations around the greater Portland area are gearing up for a strike this week, starting at 6 a.m. Dec. 17. The Unfair Labor Practices strike comes in the midst of contract negotiations between Kroger, which owns Fred Meyer and QFC, and UFCW 555, the union that represents workers at Fred Meyer and QFC locations in Oregon and Southwestern Washington. UFCW 555 claims Fred Meyer and QFC are violating Oregon state law in their recruitment of replacement workers by not telling them about the impending strike they'd be scabs.
EDITOR'S NOTE — Fixed it.
► From The Stranger — City Council votes to end hazard pay. Grocery workers say they feel 'abandoned' — The vote will cut many grocery workers' monthly income up to 20% as they continue to work on the front lines through the omicron variant surge. A spokesperson from UFCW 21, the union that lobbied the council for the hazard pay, said in a statement that the union is "grateful the Seattle City Council and Mayor listened, acted, and then kept hazard pay in place this long." The union will now turn their attention to "winning permanent wage increases for essential workers."
► From the union-busting Columbian — Vancouver Public Schools board OKs support staff contract — The Vancouver Public Schools board of directors approved a new four-year contract with the Vancouver Association of Educational Support Professionals at its Tuesday meeting. The union represents 582 employees in Vancouver Public Schools. The contract, which features improved benefits for paraeducators, technical support professionals, special education workers and others, is retroactive to Sept. 1.
► From KIRO — Classes at Franklin High School canceled due to staffing shortage — Seattle Public Schools said classes were canceled Thursday due to an unexpected shortage of teachers. The day will be made up at the end of the school year.
► From the (Everett) Herald — Parents and teachers call for Monroe superintendent's firing
---
AEROSPACE

► From the Seattle Times — FAA insider says Boeing pilot is a 'scapegoat' for 737 MAX crashes, defense claims — Attorneys for a Boeing pilot facing criminal charges related to his role in the 737 MAX program say the FAA is preventing them from interviewing agency employees, including one who has described their client as a "scapegoat."
► From the PSBJ — Boeing names Elizabeth Lund to succeed retiring Commercial Airplanes exec –Boeing's executive council got a new face Thursday with the retirement of longtime airplane program manager Mark Jenks. Jenks oversaw production of several of Boeing's top-selling commercial planes, including the 737 MAX and the 787, and led the New Mid-market Airplane program that was shelved at the start of 2020.
---
THIS WASHINGTON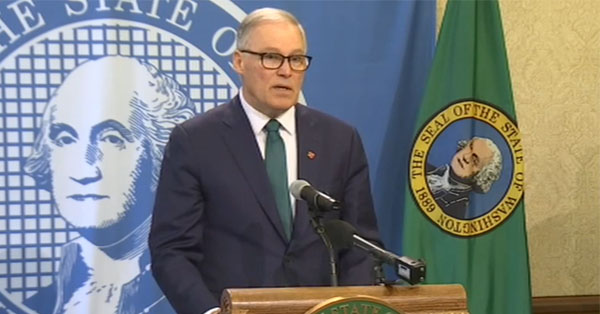 ► From the Seattle Times — Inslee wants more density in Washington cities, proposes $800 million for homelessness in 2022 — The governor proposes spending $815 million in 2022 to create more permanent and transitional housing throughout the state, offer financial support to keep more people in their homes and expand supportive services for behavioral health needs, in what he called "the biggest and boldest" effort to reduce Washington's homelessness crisis. He also promoted a bill to increase housing density in large and small cities across the state.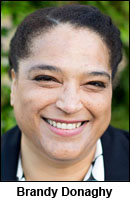 ► From the (Everett) Herald — Lovick tapped for Senate, Donaghy to replace him in House — Democratic state Rep. John Lovick became a state senator Wednesday after the Snohomish County Council unanimously chose him to fill the vacancy created by Steve Hobbs' move to statewide office. The County Council then appointed Brandy Donaghy, a south Everett community organizer and volunteer who ran unsuccessfully for the County Council in November, to replace him in the House. Donaghy will serve in the House with Rep. April Berg (D-Mill Creek). The two women and Lovick are Black, a first for the legislative district.
► From the News Tribune — There's a crisis of violence at Western State Hospital. I know. I used to work there. (by Dr. Joseph Wainer) — In August 2021 there were 8.86 assaults per 1,000 patient days at Western State — which translates to over 200 assaults in one month. That's a lot. Despite the significant increase in spending to address the problem of violence, the problem just keeps getting worse.
---
THAT WASHINGTON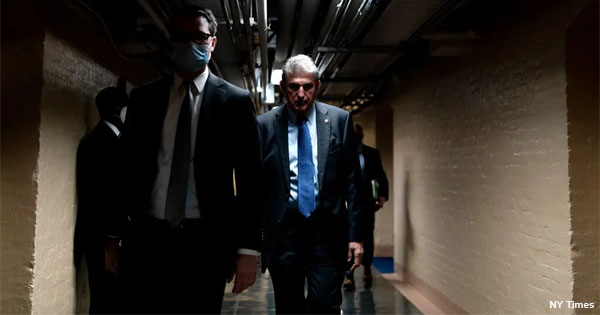 ► From the NY Times — Democrats ready to punt social policy bill to 2022 as Manchin balks — A self-imposed Christmas deadline for action on the $2.2 trillion social safety net, climate and tax package known as the Build Back Better Act appeared likely to slip as negotiations with the West Virginia Democrat faltered.
► From The Hill — Democratic talks with Manchin show signs of melting down — Democratic negotiations with Sen. Joe Manchin (D-W.Va.) over President Biden's sweeping climate and social spending bill are close to melting down as Manchin appears to be backing out of an earlier deal with the White House to extend the child tax credit for one year.
► From The Hill — Manchin yells at reporter: 'You're bull—-'
► From the Spokesman-Review — This week's child tax credit payments could be the last as Democrats struggle to advance all Senate Republicans block Build Back Better Act
EDITOR'S NOTE — Fixed it.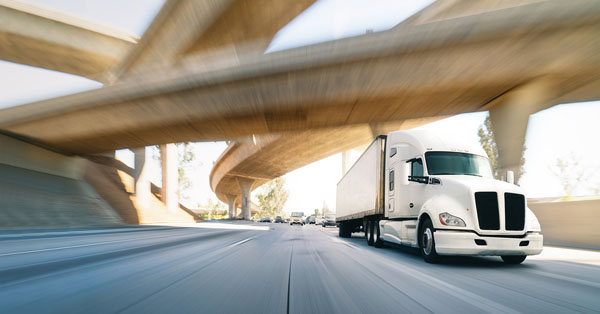 ► From Roll Call — Biden administration to announce plans to recruit truck drivers — The Biden administration on Thursday will announce a series of actions to beef up the number of commercial truck drivers, including helping state departments of motor vehicles issue more commercial licenses, increasing apprenticeships and recruiting veterans.
► From Roll Call — Airline executives defend use of payroll support amid pandemic — Executives of four major U.S. airlines on Wednesday defended their use of the $54 billion in payroll assistance Congress provided in the COVID-19 pandemic, saying the money has been a lifeline despite a few turbulent weekends this year when some airlines had to cancel thousands of flights.
► From Politico — Democrats urge Biden to avert student loan cliff next year — Monthly student loan payments and interest are set to resume on Feb. 1 for the first time since the beginning of the pandemic.
► From the NY Times — Meadows and the band of loyalists: How they fought to keep Trump in power — A small circle of Republican lawmakers, working closely with President Donald J. Trump's chief of staff, took on an outsize role in pressuring the Justice Department, amplifying conspiracy theories and flooding the courts in an attempt to overturn the 2020 election.
---
NATIONAL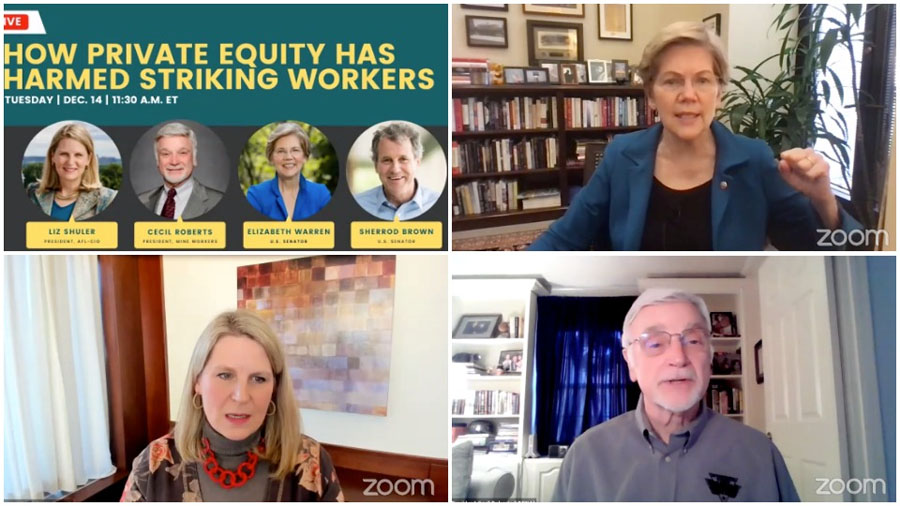 ► From the People's World — Shuler, UMW's Roberts, Warren: Private hedge funds destroy workers and companies — Continuing a decades-long record of predatory financial sector capitalism, multibillion-dollar hedge funds, accountable only to their secret investors, swoop in to devour companies, devastate workers, destroy jobs, and then escape with the profits. So say, in so many words, AFL-CIO President Liz Shuler, Mine Workers President Cecil Roberts, Sens. Elizabeth Warren, D-Mass., and Sherrod Brown, D-Ohio, and Jim Baker, head of the non-profit Private Equity Stakeholders Project, which monitors and stands up for victims.
► From the Alabama Political Reporter — Elizabeth Warren, Sherrod Brown back striking Warrior Met Coal mineworkers — After 258 days of a strike by Alabama's Warrior Met Coal mineworkers, U.S. Sens. Elizabeth Warren and Sherrod Brown call for the company to begin meaningful negotiations and return workers' pay and benefits.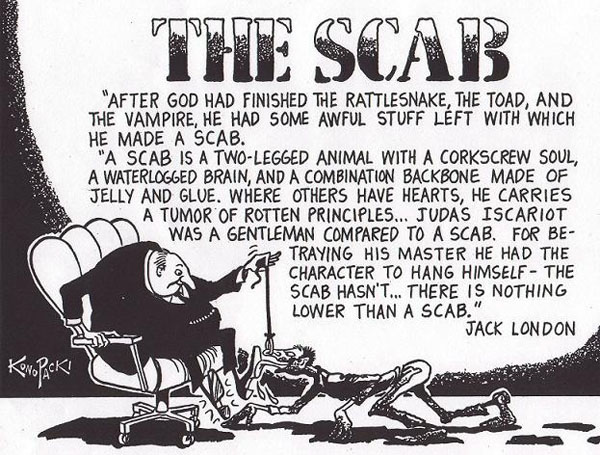 ► From HuffPost — Kellogg's threatened to replace strikers. That doesn't mean it will work. — Kellogg's escalation lured President Joe Biden into the fray. In a rare presidential rebuke of a company in the midst of a labor dispute, Biden condemned Kellogg's move as "an existential attack on the union and its members' jobs and livelihoods." It's routine for companies to bring in replacement workers — "scabs," in union parlance — to try to maintain production during a strike. But can the company just get rid of the striking workers for good?
---
TODAY'S MUST-READ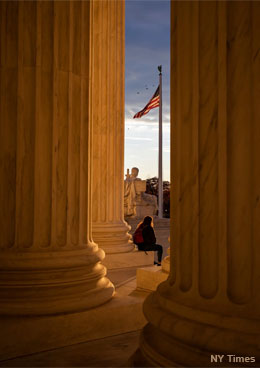 ► From the NY Times — The Supreme Court, weaponized (by Linda Greenhouse) — When the Supreme Court overturned a 41-year precedent three years ago and ruled that public employees have a right under the First Amendment's free speech guarantee not to pay union dues, Justice Elena Kagan accused the 5-to-4 majority of "weaponizing the First Amendment" to serve its anti-labor agenda. Her powerful dissenting opinion in Janus v. AFSCME helped propel the "weaponizing" image into circulation as an apt description of how the court's conservatives were hijacking the First Amendment and converting it into a tool of deregulation. Now it's the Supreme Court itself that has been weaponized. With the accuracy of a drone strike, the three justices appointed by President Donald Trump and strong-armed through to confirmation by Senator Mitch McConnell, then the majority leader, are doing exactly what they were sent to the court to do. The resulting path of destruction of settled precedent and long-established norms is breathtaking.
PREVIOUSLY at The Stand:
Janus (Part 1): The fix is in at the Supreme Court (March 6, 2018)
Janus (Part 2): Get ready to defend your freedom (March 7, 2018)
---
The Stand posts links to Washington state and national news of interest every weekday morning by 10 a.m.
Short URL: https://www.thestand.org/?p=104408
Posted by
David Groves
on Dec 16 2021. Filed under
DAILY LINKS
. You can follow any responses to this entry through the
RSS 2.0
. Both comments and pings are currently closed.