Nurse burnout | Unionizing for safety | Our holiday gift to you
Friday, December 17, 2021
This will be the final Daily News roundup of 2021. The Entire Staff of the Stand is going into holiday hibernation and will only be doing light posting. See you in 2022!
---
COVID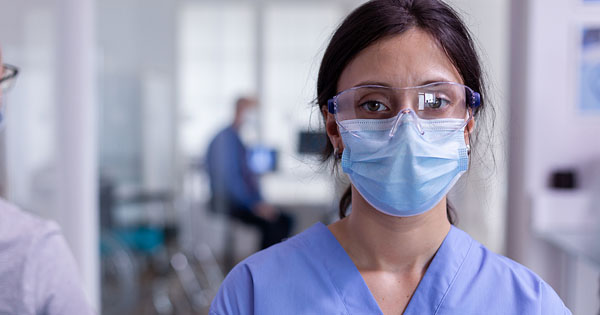 ► From the PSBJ — Study finds more health care workers may quit over pandemic burnout — A nationwide study led by Dr. Rebecca Hendrickson, an assistant professor at the UW School of Medicine and a physician and researcher at VA Puget Sound Health Care System, found that nearly 60% or nurses interviewed said burnout from the pandemic made them less likely to remain in their health care jobs long term — the highest of any group in the study, which included first responders (41.6%) and physicians (46.4%).
► From the Seattle Times — 1 in 5 nurses say they'll quit their careers as pandemic takes steep toll on mental health, WA study shows

► From the (Everett) Herald — COVID recedes in hospitals, exposing other worries (editorial) — Three health care workers unions in the state representing nurses and health care workers released the results of a survey that show a significant number — 80 percent — reported feeling "burned out" after nearly two years of the pandemic, with many citing short-staffing, inadequate pay and workplace safety concerns. As the union survey shows, hospitals will need to consider staff and pay increases that will help retain current employees… Union officials are also looking for legislation that addresses staffing levels, working conditions and investments in workforce training and development.
The Stand (Dec. 14) — Nurses to WA State Legislature: Address hospital staffing crisis — A coalition of healthcare workers launched the WA Safe + Healthy campaign on Monday calling on Washington legislators to pass safe staffing standards that protect healthcare workers from dangerously high patient loads.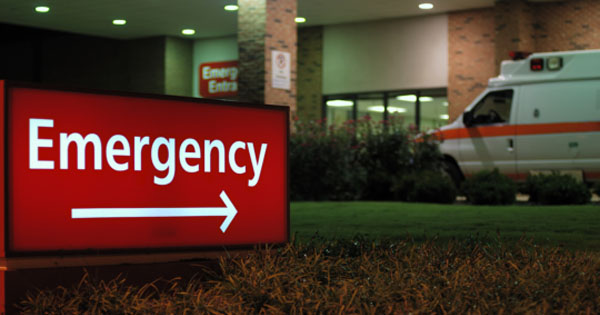 ► From KOMO — WA state hospitals, nurses brace for surge in patients, Omicron
MORE local coverage of rising COVID cases from the (Longview) Daily News, Tri-City Herald, and the union-busters at the (Vancouver) Columbian.
► From The Hill — Former Biden COVID-19 adviser: 'Viral blizzard' about to hit the U.S. — Michael Osterholm, who served on Biden's coronavirus advisory team during the transition: "What you have here right now is a potential perfect storm. I've been very concerned about the fact that we could easily see a quarter or a third of our health care workers quickly becoming cases themselves."
► From the Washington Post — Omicron induces whiplash for many Americans — Boosters appear to provide protection, and studies suggest Omicron may be milder. But amid soaring cases and increasing closures, many are puzzled on how to assess the risk.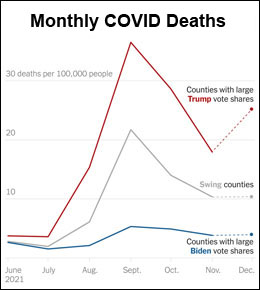 ► From the NY Times — Omicron threatens red America — In the U.S., partisanship is the biggest factor determining vaccination rates. If Democratic voters made up their own country, it would be one of the world's most vaccinated, with more than 91 percent of adults having received at least one shot. Only about 60 percent of Republican adults have done so. This vaccination gap has created a huge gap in death rates, one that has grown sharply during the second half of the year.
EDITOR'S NOTE — Please, please, please get vaccinated. These vaccines have been demonstrated to be safe and effective at preventing hospitalization and death from COVID. Click here to find vaccine appointments throughout Washington.
► From the Washington Post — CDC recommends Pfizer, Moderna vaccines over Johnson & Johnson, citing rare blood-clot issue — The nation's top public health official recommended Thursday that people seeking the safest and most effective coronavirus vaccines and boosters go with the Pfizer-BioNTech or Moderna shots, instead of those made by Johnson & Johnson.
► From the Politico — Biden admin asks Supreme Court to allow nationwide health worker vax mandate — Thursday's move is expected to prompt justices to issue a final decision on whether the mandate can take effect.
---
LOCAL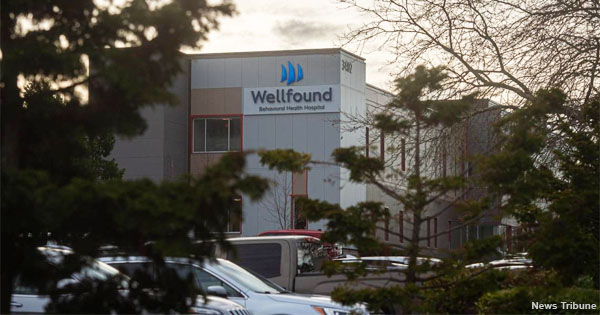 ► From the News Tribune — Citing patient safety concerns, employees at troubled Tacoma psychiatric hospital unionize — Since it opened in May 2019, Wellfound Behavioral Health Hospital has experienced no shortage of challenges. Multiple state investigations have revealed an array of health, safety and staffing concerns at the facility, while leadership at the hospital has often been in tumult, most recently with the departure of former CEO Matt Crockett earlier this year. On Thursday, employees at Wellfound took a step that some hope will improve working conditions and patient care, voting to unionize and join SEIU Healthcare 1199NW. According to a press release from SEIU, the new bargaining unit includes nurses, mental health technicians, unit secretaries and housekeeping staff . In all, 127 employees will be represented, according to an SEIU spokesperson who described the 72 to 4 vote as a "landslide."
TODAY at The Stand — A Wellfounded union to provide quality patient care — Nurses and healthcare workers at Tacoma's Wellfound Behavioral Health Hospital form first-ever union with SEIU Healthcare 1199NW.
PREVIOUSLY at The Stand:

New Cascade contract is a national model for the industry (Nov. 11) — After 3½ month strike, Cascade Behavioral Health workers in Tukwila overwhelmingly ratify deal to improve safety and wages.
We took on a giant corporation — and won big with solidarity (by Mereset Amare, Dec. 2) — Our strike and new contract at Cascade Behavioral Health show what workers can accomplish when we stand together in our unions.
EDITOR'S NOTE — Want to improve safety — and wages — at your job? Get more information about how you can join together with co-workers and negotiate a fair return for your hard work. Or go ahead and contact a union organizer today!
► From KUOW — Seattle needs fishmongers. Could this be the solution? — Apprenticeships have long helped construction workers learn advanced skills — and earn higher pay. Now unionized grocery workers in Western Washington (UFCW 21) are following that example. They're teaming up with employers like Albertsons and Kroger to create more advanced training and career paths.
► New ad campaign from the ALPA —
► From the Seattle Times — In Seattle schools, the cost of buses climb as transportation falters. Is there another choice? — As the district asks for bids for its next transportation contract in 2022, some families are questioning why Seattle has continued to hire private contractors.  "What [is] the cost to families to keep using this failed model?" asked Jonathan Rosenblum, a Seattle parent who, along with his daughter, has campaigned for the district to move its bus service in-house.
► From the Seattle Times — Cleveland, Bothell high schools abruptly close Friday; Franklin High School reopens after 2 days
---
SOUTH OF THE BORDER
► From the NW Labor Press — Strike set to begin begins at Fred Meyer, QFC in Portland — Members of UFCW Local 555 are set to went on strike at 6 a.m. Dec. 17 at Fred Meyer and QFC stores in the Portland area, Bend, and Klamath Falls. Local 555 has been in negotiations over a new set of contracts with Kroger since July. For previous contracts, Fred Meyer bargained together with other big grocery chain, Safeway/Albertsons, but this year the companies are bargaining separately. The strike would be in protest of unfair labor practices. The union believes the company is underpaying workers and has refused to provide information requested by the union related to that. 
ALSO see UFCW 555's press release released last night.
► From the Oregonian — Fred Meyer, QFC workers begin weeklong strike — Union leaders say grocery management unlawfully withheld salary data during contact negotiations.
EDITOR'S NOTE — Although UFCW 555 represents Fred Meyer/QFC workers in both Oregon and Southwest Washington, this ULP strike affects only stores with expired contracts in the Portland metropolitan area and in Newberg, Bend, and Klamath Falls, Ore.
---
THIS WASHINGTON



► From the Spokesman-Review — Inslee unveils 'unusually large' $62 billion supplemental budget proposal — Aided by a boost in state revenue and unspent federal pandemic relief funds, the governor's proposed supplemental budget invests new money into housing, climate change, salmon recovery and transportation. "We have to be big, and we have to be bold this year," Inslee said. "Our state is faced with multiple crises, and we have to respond." Inslee's plan uses the additional revenues plus federal COVID-19 relief funds to make new investments across the state. There are no new taxes proposed, and no tax breaks proposed.
► From the News Tribune — Pierce County state representative decides to retire after 21 years in the Legislature — Rep. Steve Kirby (D-Tacoma) announced he will not be seeking another term next year after 21 years in the Legislature. Kirby, who represents the 29th LD encompassing South Tacoma, Lakewood and Spanaway, said he and his wife, Beckie Summers, are ready for the next chapter of their lives.
---
THAT WASHINGTON
► From Roll Call — Biden, Democrats punt reconciliation, voting rights bills to 2022 — President Joe Biden and Democratic leaders reluctantly acknowledged Thursday that the Senate would soon recess for the year without passing their sprawling $2.2 trillion social safety net and climate spending bill or voting rights legislation. In punting action on the party's legislative priorities to 2022, Democrats are relinquishing the momentum of a calendar-driven deadline. No one could quite predict how long it would take to get the job done in the new year.
► From The Hill — White House: Biden wants bill passed 'as soon as Congress returns'
► From the AP — Manchin's child tax credit stance draws criticism back home — Sen. Joe Manchin's reluctance to endorse the Biden administration's expanded child tax credit program is rippling through his home state of West Virginia.
► From The Hill — Senate parliamentarian rejects Democrats' third immigration offer — Senate parliamentarian Elizabeth MacDonough has rejected the third and most recent plan from Democrats for including immigration reform in the Build Back Better bill, telling senators that it doesn't meet the rules for what can be included in a budget measure bypassing the Senate's filibuster.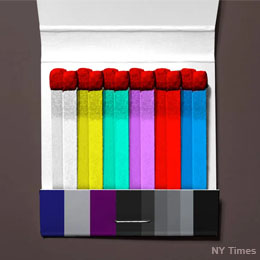 ► From the NY Times — The line from Fox News to Trump's Big Lie is short and direct (by Frank Bruni) — You can delve into the weeds of Sean Hannity and Laura Ingraham texts and commentary about the Jan. 6 rioting at the U.S. Capitol or you can pull back and survey the whole ugly yard. And what you see when you do that — what matters most in the end — is that Fox News has helped to sell the fiction that the 2020 election was stolen from Trump, and there's a direct line from that lie to the rioting. There's a direct line from that lie to various Republicans' attempts to develop mechanisms to overturn vote counts should they dislike the results. That lie is the root of the terrible danger that we're in, with Trump supporters being encouraged to distrust and undermine the democratic process. And that lie has often found a welcome mat at Fox News.
---
NATIONAL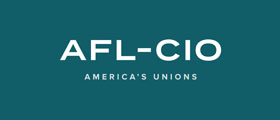 ► From the AFL-CIO — Significant action needed after latest data show essential workers disproportionately die on the job — Data published Thursday by the U.S. Bureau of Labor Statistics show that workers face preventable hazardous working conditions and disparities continue to grow. In 2020, 4,764 workers died on the job and the job fatality rate was 3.4 fatalities per 100,000 workers, the first decrease in years. That is an average of 13 workers dying each and every day. The decline in fatalities does not capture the staggering number of workers who so far have lost their lives from COVID-19 — tens of thousands and growing — and does not capture the nearly 120,000 workers who die each year in the U.S. from preventable occupational illnesses, largely work-related cancers.
► From CNN — Kellogg says it has a deal with union that could end 10-week long strike — Kellogg says it has reached a second tentative agreement with the union representing 1,400 workers who have been on strike since early October. But the 10-week-long strike will continue until rank-and-file membership at the union ratify the agreement. Membership voted against a previous deal reached two weeks ago, which extended the strike. The union has not put out a statement about the deal as of early Friday. But the company said it is hopeful this deal will be ratified by early next week and end the strike.
---
T.G.I.F.
► The Entire Staff of The Stand wishes very happy holidays to all of our readers. Our gift to you is this song. Before there was Adele, there was Helen Folasade Adu, a Nigerian-born singer/songwriter who became one of the most successful British female artists in history as Sade Adu, or just Sade. Unlike Adele, Sade rarely grants interviews, preferring instead to let her songs speak for themselves. And this, one of the all-time great love songs, speaks volumes. Enjoy.
---
The Stand posts links to Washington state and national news of interest every weekday morning by 10 a.m.
Short URL: https://www.thestand.org/?p=104469
Posted by
David Groves
on Dec 17 2021. Filed under
DAILY LINKS
. You can follow any responses to this entry through the
RSS 2.0
. Both comments and pings are currently closed.