Our hospitals in crisis | Concrete strike grinds on | Make the call!
Tuesday, January 18, 2022
---
HOSPITALS IN CRISIS



► From KUOW — 'The worst' it's been': COVID hospitalizations reach all-time high in Washington — Since the highly infectious Omicron variant was discovered in Washington state last month, health officials have warned that a surge in cases could cause hospitals to become severely overwhelmed. Health care workers say that moment is now here.
► From NPR — Workers are calling out sick in droves, leaving employers scrambling — Even as staffing shortages ease in some workplaces, hospitals are in crisis mode. The Omicron-driven staffing crunch in hospitals comes on top of years of staffing shortages in health care, especially in nursing.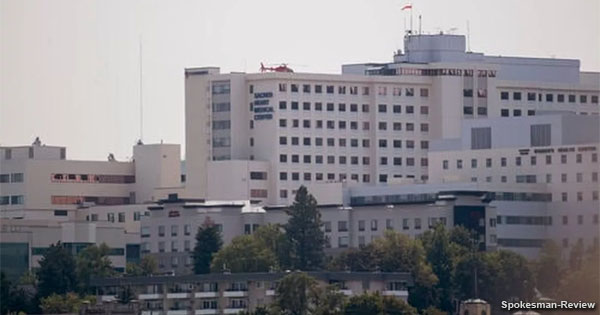 ► From the Spokesman-Review — Hospitals hoping to avoid crisis standards of care — Last week, Gov. Jay Inslee took action to hopefully stave off what is known as crisis standards of care being declared. In Washington, crisis standards of care are declared statewide by the secretary of health when ventilators or hospital beds have to be rationed.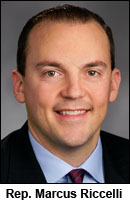 ► From the Spokesman-Review — As staffing crisis worsens in hospitals, legislators look to implement safe staffing standard — While COVID-19 cases have put hospitals in a staffing crisis over the past two years, staffing concerns were present even before the pandemic. "Now that we're in a crisis, staffing levels are falling off a cliff," Spokane Democratic Rep. Marcus Riccelli said. Riccelli, along with Spokane Republican Rep. Mike Volz and 42 other co-sponsors, are hoping to pass a bill to implement a statewide safe-staffing standard. The bill would follow a similar model in California that regulates hospital staffing ratios, meal and rest breaks, and overtime provisions. It's a bill for which health care workers and unions have long advocated, but it will likely see pushback from hospitals.
PREVIOUSLY at The Stand:
Lawmakers introduce bipartisan healthcare safe staffing bills (Jan. 11)
Nurses to WA State Legislature: Address hospital staffing crisis (Dec. 14, 2021)
► From the Kitsap Sun — St. Michael Medical Center requests staffing support as COVID-19 wears on employees — St. Michael Medical Center has been relying on government-funded travel nurses to weather a critical staffing shortage and repeated surges of COVID-19 patients arriving at Kitsap County's main hospital.
► From the Peninsula Daily News — Nearly 100 hospital workers kept home — A total of 98 hospital employees have been precluded from work at North Olympic Peninsula facilities because they were either exposed or tested positive.
---
LOCAL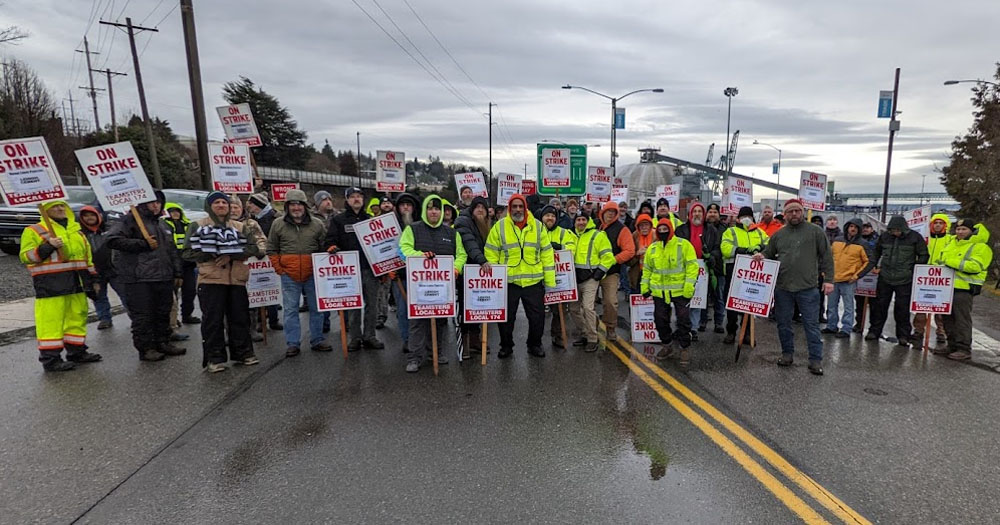 ► From the P.S. Business Journal — No end in sight: Seattle-area concrete workers strike grinding development to a halt — The strike by some 300 concrete Seattle-area concrete workers already is having "significant detrimental effect," according to affordable housing developers. A resolution appears a long way off with the two sides deadlocked. "There has been NO movement. ZERO. NONE," Teamster Local 174 spokesperson Jamie Fleming wrote in an email to the Business Journal Wednesday, two days after the union said that after six weeks of the strike, "Seattle's $23 billion construction industry has begun to grind to a halt without concrete." She added, "nobody is more aware of the negative effects of this strike than we are," citing the layoffs of other trade workers as well as delays at "the good works projects," including affordable housing. "We hate every second of it," she said.
PREVIOUSLY at The Stand:
In strike's 6th week, Teamsters shut down Port of Everett (Jan. 12)
Stop Grinch bosses from stealing Christmas for Teamsters families (Dec. 15)
AFL-CIO's Fred Redmond visits Teamsters picket (Dec. 8)
Concrete solidarity: Strike grows in King County (Dec. 6)
Gary Merlino drivers' ULP strike continues (Nov. 29)
► From KING 5 — King County Metro transit operator concerned by increasing drug use in buses — ATU 587 President Ken Price said that Metro is asking for even more safety concessions and the acceptance of "smoking of drugs or other illegal activities" on buses. He is calling for funding for police to ride buses to better control the "drug trade."
► From KNKX — Two women sue Seattle nonprofit Casa Latina over sexual harassment allegations — In addition to Casa Latina, the lawsuit also names former employees Gabriel Aspee Cerda and Araceli Hernandez as defendants.
► From the Spokesman-Review — Spokane schools taking closer look at school bus changes — The school district and Durham School Services are in the fourth year of a 5-year contract – an opportune time, SPS leaders say, to look at possible alternatives.
► From the Tri-City Herald — New details on Amazon's plans for hiring 1,500 Tri-Cities workers (exclusive to subscribers) — The world's largest retailer will become one of the Tri-Cities top employers.
---
THIS WASHINGTON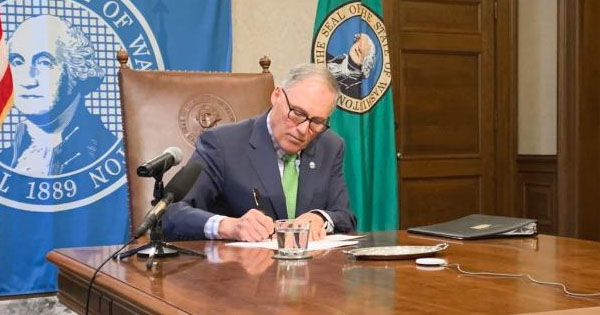 ► From the Seattle Times — Inslee executive order could restore some affirmative action policies in state government — Gov. Jay Inslee issued an executive order Monday to potentially restore some affirmative action policies to Washington state public contracting, education and hiring. Monday's order begins a process of evaluating how Washington state agencies and schools can diversify and achieve equity while still complying with a two-decade-old voter-approved law that bans affirmative action on the basis of gender or race.
TODAY at The Stand — Inslee updates decades-old affirmative action guidance — Executive order aims for more equity in hiring, education and contracting.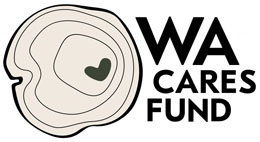 ► From the (Everett) Herald — Ports and potties, and a delay in long-term-care payroll tax (by Jerry Cornfield) — WA Cares, the long-term-care program funded with a payroll tax, will provide a fuse in the House. Bills delaying its start until mid-2023 and clarifying who pays into it are expected to come up for a vote Wednesday or Friday… The House Transportation Committee is considering a bill ensuring truck drivers can use the bathroom at retail businesses where they make deliveries. HB 1706 also requires port terminal operators to provide a sufficient number of restrooms for drayage truck operators.
► From the (Everett) Herald — Fix WA Cares and let it resume its important work (editorial) — That state lawmakers are working to delay the state's long-term care benefit program and address unforeseen complications with the original legislation shouldn't be viewed as a fatal flaw or a denial of the basic need that WA Cares seeks to address.
► From the union-busting Columbian — Legislature must make transportation a priority (editorial) — Lawmakers must make transportation a focus of this year's legislative session. Although it is a short, 60-day session, solutions devised this year — or ignored — will linger for years to come.
► From the Seattle Times — Prioritize fixing I-5's ailing Ship Canal Bridge (editorial)
► From Crosscut — Ways to fix the child care system in Washington state — Federal and state programs continue to push for more funds to support families and child care
► From the News Tribune — Lawmakers aim to adjust and refine police accountability laws — Instead of making sweeping changes like last year, House Democrats are focused on clarifying and refining aspects of the laws passed in 2021 after law enforcement agencies said they are now unable to perform certain duties.
► From the union-busting Columbian — Washington minimum wage increase ripples through Clark County — The state's minimum wage rose by nearly a dollar, and its minimum threshold for salaried workers increased to $52,743.60 for all employers, regardless of size.
The Stand (Jan. 4) — New year brings wage increase, overtime pay
EDITOR'S NOTE — When we saw the headline, we thought: "Oh, a story about higher wages boosting local economic activity." But instead, we got two business owners complaining that they'll have to raise prices due to the wage increase and an anonymous retailer vowing layoffs at a time most retailers claim a labor shortage. On the bright side, one actual minimum wage worker was quoted (via a Facebook comment) as saying the increase helped her keep pace with rising costs of gas, groceries and other necessities, which is exactly why the annual increases happen.
---
VOTING RIGHTS



► From the AFL-CIO — MAKE THE CALL: 866-832-1560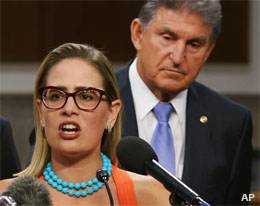 ► From the AP — Sinema, Manchin slammed as Senate begins voting bill debate — Facing stark criticism from civil rights leaders, senators return to Capitol Hill under intense pressure to change their rules and break a Republican filibuster that has hopelessly stalled voting legislation. The Senate is set to launch debate Tuesday on the voting bill with attention focused intently on two pivotal Democrats — Kyrsten Sinema of Arizona and Joe Manchin of West Virginia — who were singled out with a barrage of criticism during Martin Luther King Jr. Day events for their refusal to change what civil rights leaders call the "Jim Crow filibuster."
► From The Hill — Democrats ponder Plan B strategy to circumvent voting-rights filibuster — Some Democrats are discussing a novel approach to circumventing a Republican filibuster that may allow voting rights legislation to pass with 51 votes without changing the Senate's rules. These Democrats are exploring the possibility of forcing Senate Republicans to actually hold the floor with speeches and procedural motions.
---
THAT WASHINGTON
► From The Hill — Biden endures up-and-down first year on labor issues — President Biden, who ran on the promise of being the most pro-labor president in history, has struggled to secure pro-worker legislation during his first year in office and recently clashed with major unions over his administration's COVID-19 policies. Still, labor leaders point to the American Rescue Plan (ARP) and Bipartisan Infrastructure Law as two of Biden's many pro-worker victories and blame the tight Democratic majority in the Senate for failing to deliver on other legislative priorities like the PRO Act and Build Back Better plan.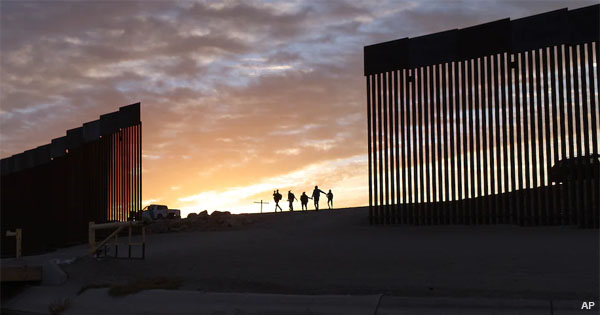 ► From the Washington Post — A year into his presidency, Biden has kept some of Trump's worst immigration policies in place. Why? (by Catherine Rampell) — To their credit, Biden officials have reversed some of the cruel — and stupid — bureaucratic obstacles that Stephen Miller and Donald Trump littered across the system. Also to his credit, Biden raised the ceiling on refugee admissions and evacuated many of our Afghan allies. But Biden has continued Trump's most restrictionist, inhumane and possibly illegal border policies. In some cases Biden has even expanded them.
► From Roll Call — No child tax credit deal in sight as monthly benefits lapse — Monthly payments of up to $300 per child didn't go out Friday for the first time in six months, and some families may never see benefits as generous again. Democrats are working to restore an expansion of child tax credits they enacted on a temporary basis last year. But they don't have the votes to do so without curtailing the benefits to appease Democratic skeptic Sen. Joe Manchin III or at least 10 Senate Republicans.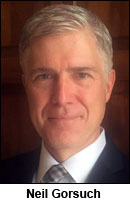 ► From NPR — Supreme Court justices aren't 'scorpions,' but not happy campers either — Nina Totenberg reports that the Chief Justice asked his colleagues to mask up out of respect for health concerns of Justice Sotomayor, who has diabetes. But Justice Gorsuch, who sits beside Sotomayor on the bench, refused. So that forced Sotomayor to participate in arguments and conference remotely.
EDITOR'S NOTE — What an asshole.
---
NATIONAL
► From NBC — King Soopers strike continues as both sides negotiate for fifth day — Kroger said on Monday that progress is being made in the talks but that the process is moving slowly. The UFCW said there has been "little to no progress" has been made in recent days. "Our picket lines remain strong," said Kim Cordova, president of UFCW Local 7, in a statement Sunday. "Our members will continue to raise their voices, and the strike will continue throughout the bargaining process."
► From the AP — Race to cut carbon emissions splits U.S. states on nuclear — Many are coming to the conclusion that solar, wind and other renewable power sources might not be enough to keep the lights on. Nuclear power is emerging as an answer to fill the gap as states transition away from coal, oil and natural gas. The renewed interest in nuclear comes as companies, including one started by Microsoft founder Bill Gates, are developing smaller, cheaper reactors that could supplement the power grid in communities across the U.S.
---
TODAY'S MUST-READ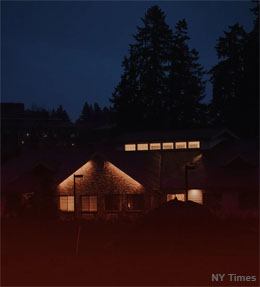 ► From the NY Times — I'm a longtime union organizer. But I had never seen anything like this. (by Vanessa Veselka) — Last winter, workers at a memory care facility in western Oregon decided they were done watching the residents suffer. Conditions at the Rawlin at Riverbend, a 72-bed home in Springfield, were horrific because of critically low staffing and a lack of training. Elderly residents screamed from their rooms for assistance, and workers had to make the kinds of decisions that people are forced to make in war: Do you take precious time to do emergency wound care, even though you aren't quite sure how, knowing that it means other residents might sit in their own feces for hours or trip and fall in the hallways? Do you stop to feed a resident who has trouble swallowing, knowing that others may not be fed if you do? Caregivers at the Rawlin formed a traumatized family, which grew closer with each new death. They called the state. They pleaded with management for more workers and higher wages to retain them — at least something more than what they'd earn at a fast-food restaurant. Not knowing what else to do, they contacted the local union.
EDITOR'S NOTE — No one should have to work in conditions like this. If you do, get more information about how you can join together with co-workers and negotiate for better and safer conditions — and a fair return for your hard work. Or go ahead and contact a union organizer today!
---
The Stand posts links to Washington state and national news of interest every weekday morning by 10 a.m.
Short URL: https://www.thestand.org/?p=105011
Posted by
David Groves
on Jan 18 2022. Filed under
DAILY LINKS
. You can follow any responses to this entry through the
RSS 2.0
. Both comments and pings are currently closed.