"It really is that bad" | Voting rights blocked | Kroger knew | Be My Baby
Friday, January 14, 2022
---
COVID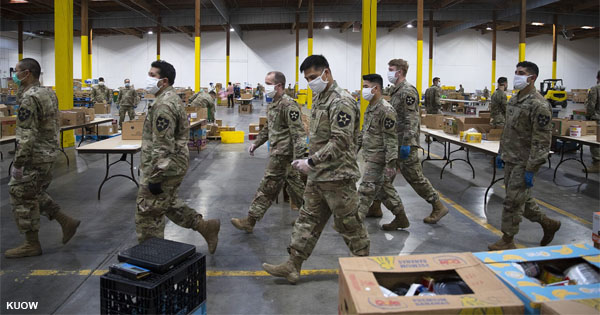 ► From KUOW — Inslee deploying 100 National Guard to help hospitals, orders pause on non-emergency procedures — Following the lead of Oregon and other states, Washington Gov. Jay Inslee announced Thursday that he will deploy 100 members of the National Guard to assist hospitals struggling to respond to a spike in COVID-19 patients due to the highly-contagious omicron variant. He's also ordering a month-long pause in non-urgent hospital surgeries and procedures. Currently, more than 200 people a day are being admitted to Washington hospitals due to COVID-19. That's up from an average of under 70 just a month ago.
MORE local coverage about rising caseloads from the Bellingham Herald, News Tribune, Tri-City Herald, Yakima H-R, and the union-busting (Vancouver) Columbian.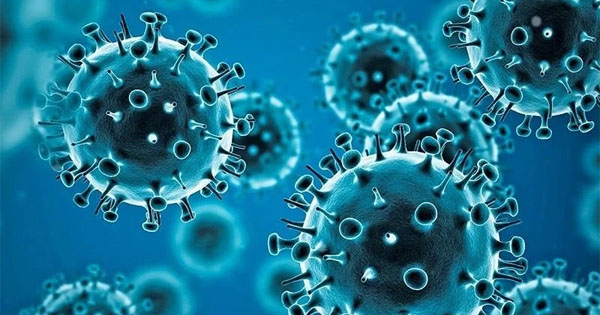 ► From the (Longview) Daily News — Omicron surge putting Washington hospitals in the 'worst situation' of the pandemic — Surging COVID-19 cases and hospitalizations, coupled with staffing shortages and patient bottlenecks, are stretching Washington hospitals more than ever before, officials said Thursday. "This is the worst situation hospitals in Washington state have been in compared to any prior point in the pandemic," said Taya Briley of the Washington State Hospital Association. The state has seen a 65% increase in COVID-19 hospitalizations in the past week and among those, a 16% increase of patients on ventilators.
► From the News Tribune — 'It really is that bad.' WA doctors grateful for National Guard's help amid COVID spike (editorial) — "We saw a week ago that this was exploding across the state," said Dr. Nathan Schlicher, the Regional Director of Quality Assurance for Franciscan Health System Emergency Departments.
► From the Seattle Times — More Seattle-area schools close or move to remote learning on Friday
MORE local coverage of school shutdowns in the Kitsap Sun, News Tribune, Tri-City Herald, and the Yakima H-R.
► From the USA Today — Students don't want to learn in a 'COVID petri dish.' They're walking out to prove their point. — As teachers unions and schools battle over in-person and remote learning, students nationwide are demanding a seat at the table. Many are staging walkouts this week, including in Seattle.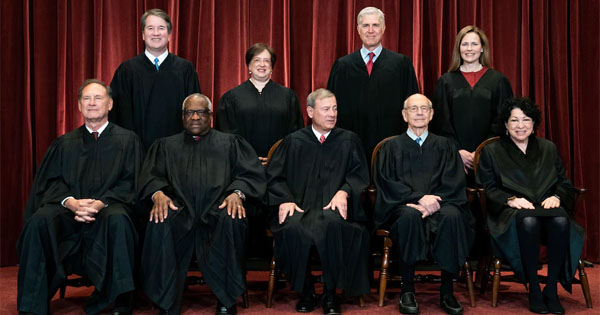 ► From the AP — Supreme Court halts COVID-19 vaccine rule for U.S. businesses — The Supreme Court has stopped a major push by the Biden administration to boost the nation's COVID-19 vaccination rate, a requirement that employees at large businesses get a vaccine or test regularly and wear a mask on the job. At the same time, the court is allowing the administration to proceed with a vaccine mandate for most healthcare workers in the U.S. The court's conservative majority concluded the administration overstepped its authority by seeking to impose the OSHA's vaccine-or-test rule on U.S. businesses with at least 100 employees.
► From the AFL-CIO — Supreme Court's OSHA decision harmful to working people — AFL-CIO President Liz Shuler:
"While we are disappointed by the decision, the court's majority clearly acknowledged OSHA's authority to protect workers who face heightened risks of contracting COVID-19 in the workplace. OSHA's responsibility to provide safe working conditions remains firmly in place.

"While infections and hospitalizations surge, we again urge the Biden administration to require employers to provide protections beyond vaccines. OSHA must uphold the emergency COVID-19 standard for health care workers and issue an emergency standard to ensure all at-risk workers are provided layers of protections against COVID-19 transmission at work like improved ventilation, distancing, masking and paid leave. We will not beat this pandemic until we stop the spread of the virus at work. "
► From the PSBJ — Inslee: Supreme Court ruling doesn't bar future vaccine mandate for Washington employers — The statements from the governor leave large employers in Washington with an even hazier picture of what may be required of them in coming months on the vaccine front.
► From the Washington Post — Employers face patchwork of state policies on worker vaccination after Supreme Court order
---
THIS WASHINGTON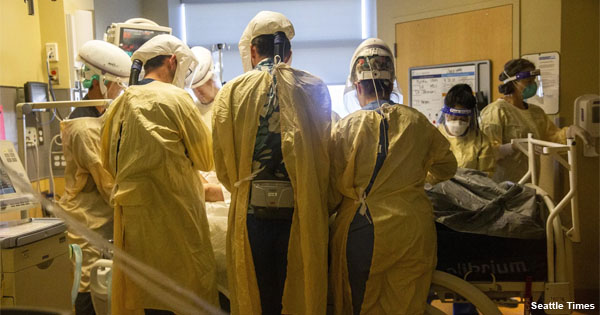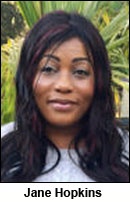 ► From the Seattle Times — WA hospital workers filed record number of workplace safety complaints last year, unions say — Washington hospital workers filed a record number of workplace safety complaints last year, the state's health care unions reported Thursday — another reminder of the exhaustion and burnout nurses, technicians, therapists, aides and other health care staff have struggled with during the pandemic. The complaints add to ongoing tensions between many hospital leaders and their staff, who for months have said they don't get enough support from their employers. They have called on hospitals to do more, particularly around overtime policies and financial aid… "Our health care workers don't need taco trucks right now," said Jane Hopkins, vice president of SEIU Healthcare 1199NW and former Harborview Medical Center nurse. "They need safe staffing standards."
The Stand (Jan. 11) — Lawmakers introduce bipartisan healthcare safe staffing bills
The Stand (Dec. 14, 2021) — Nurses to Legislature: Address hospital staffing crisis
► From the Spokesman-Review — House panel votes to delay Washington's long-term care tax to 2023 — On a 31-2 vote, a House committee approved a bill Thursday to delay the implementation of the tax. On a 23-10 vote, it also approved a bill that would create voluntary exemptions of the tax for veterans, spouses of military members, nonimmigrant temporary workers and employees who work in Washington but live outside the state. Both bills still need to pass the full House and the Senate before becoming law.
---
LOCAL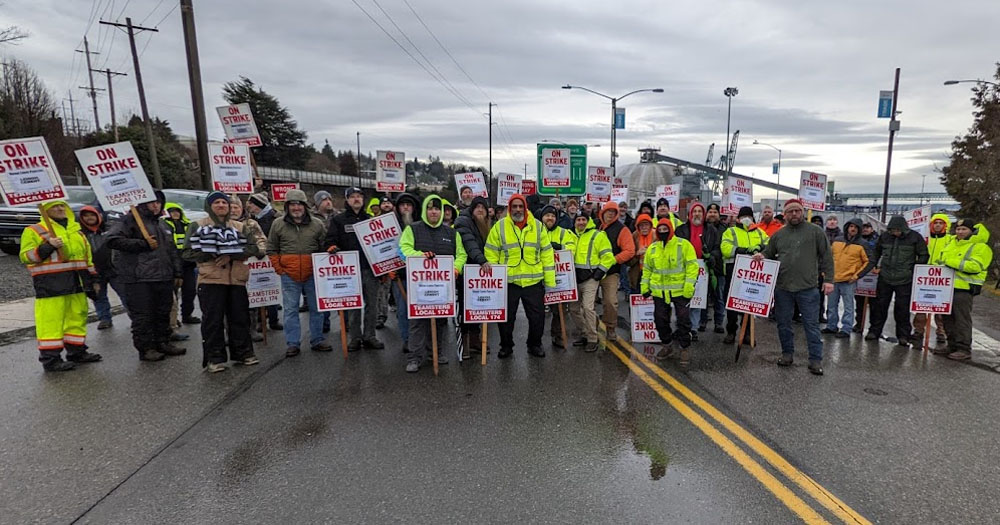 ► From the Teamsters — Striking ready-mix Teamsters extend picket line to Snohomish County concrete plants — On Thursday, striking concrete mixer drivers and plant workers employed by the Cadman Cement Company extended their picket line to two Cadman-owned plants in Woodinville and Smith Island, Wash. Cadman is owned by the German conglomerate HeidelbergCement and is one of the five concrete companies in the Seattle area that over 300 members of Teamsters Local 174 have been on strike against for six weeks. Due to the extensions this morning, numerous planned concrete pours did not happen.
The Stand (Jan. 12) — In strike's 6th week, Teamsters shut down Port of Everett
► From the Seattle Times — Head of corrections union calls for 2-week quarantined shutdown of King County jails — Citing a huge surge in the number of people in custody who've tested positive for coronavirus, the president of the King County Corrections Guild on Thursday urged John Diaz, the director of the Department for Adult and Juvenile Detention, to immediately shut down jail operations for a two-week quarantine period.
---
AEROSPACE

► From the PSBJ — Boeing needs to hand off hundreds of jets in inventory, setting up a big year ahead — The Boeing Co. has set a high target for unwinding its inventory of 737 Max jets in 2022, but it might find that challenging as the demand and supply chain headwinds continue unabated.
---
THAT WASHINGTON
► From the NY Times — Sinema rejects changing filibuster, dealing Biden a setback — President Biden's campaign to push new voting rights protections through Congress appeared all but dead on Thursday, after it became clear that he had failed to unite his own party behind his drive to overhaul Senate rules to enact the legislation over Republican opposition. Sen. Kyrsten Sinema (D-Ariz.) stunned her colleagues just hours before the president was slated to make his case to them in person at the Capitol by taking the Senate floor to declare that she would not support undermining the filibuster to pass legislation under any circumstances. It happened hours after Thursday's House passage of a repackaged pair of voting rights bills, which passed, 220 to 203, on a party-line vote with Republicans in opposition.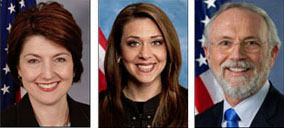 EDITOR'S NOTE — Washington GOP Reps. Cathy McMorris Rodgers, Jaime Herrera Beutler, and Dan Newhouse all voted "no" on the voting rights legislation. Again.
► From HuffPost — Martin Luther King III: Sinema 'siding with legacy of' infamous segregationists — "History will remember Sen. Sinema unkindly," King III said after the Arizona lawmaker said she wouldn't support filibuster changes to pass voting rights legislation.
► From The Hill — Sinema, Manchin curb Biden's agenda — Biden for a second time in two months on Thursday saw his agenda limited by a senator from his own party, curbing the White House's influence and power and raising questions about what accomplishments his party will bring to this year's midterms.
► From the AP — Goodbye 'godsend': Expiration of child tax credits hits home — Retiree Andy Roberts, from St. Albans, W.Va., relied on the checks to help raise his two young grandchildren, whom he and his wife adopted because the birth parents are recovering from drug addiction. The Robertses are now out $550 a month.
► From the Washington Post — Lawmakers begin discussing government spending deal as Democrats eye virus aid, paid leave — Democrats and Republicans embark on early talks to try to adopt a longer-term spending measure before February 18, when a current deal is set to expire.
► From the AP — Biden administration launches program to fix 15,000 bridges — The Transportation Department is launching a $27 billion program to repair and upgrade roughly 15,000 highway bridges as part of the infrastructure law approved in November.
► From the Washington Post — Subpoena Kevin McCarthy (editorial) — Subpoenaing the minority leader would be unprecedented, but his behavior amounts to a dereliction of his oath to support and defend the Constitution against all enemies, foreign and domestic. In his quest to become the next GOP House speaker, McCarthy has instead thrown in his lot with the enemies of democracy.
---
NATIONAL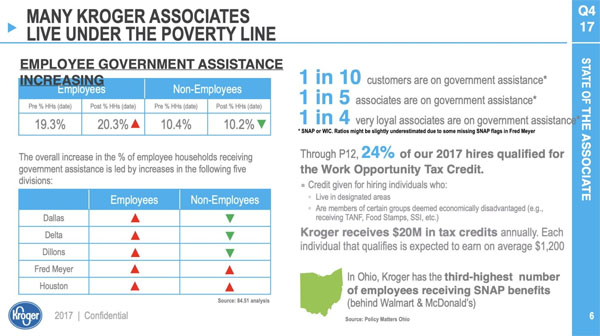 ► From the More Perfect Union — Leaked memo reveals Kroger execs knew for years that many employees live in poverty — The internal presentation, titled "State of the Associate" and marked "confidential," warned Kroger executives in 2018 that hundreds of thousands of employees live in poverty and rely on food stamps and other public aid as a result of the company's low pay. "Most employees are considered to be living in poverty and need State Aid as in food stamps, free school lunch, etc. just to get by," one slide warned. With $4 billion in projected profits in 2021, Kroger is America's largest grocery chain, overseeing 16 brands including Fred Meyer, QFC, Ralphs, Food 4 Less, and others. CEO Rodney McMullen made $22 million in 2020, more than 900 times as much as the median worker. Kroger has one of the largest CEO-worker pay gaps of any major U.S. company.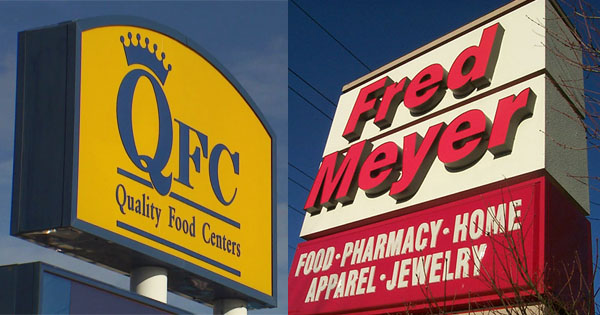 ► From KUOW — Washington grocery workers 'begging' for more hours as wages don't keep up with bills — Many grocery workers are running out of food at home and aren't earning enough to make rent. That's according to a new study from the Economic Roundtable, a non-profit research organization. These findings are based on a survey of more than 36,000 Kroger workers in four states, including Washington.
The Stand (Jan. 13) — Survey: 78% of Kroger workers are food insecure
► From Fox 31 — King Soopers strikers, supporters, hold Glendale rally — On the second day of their strike, King Soopers workers and their supporters held a rally in Glendale, Colorado. UFCW Local 7 said the ongoing strike impacts 8,400 workers across 77 King Soopers or Kroger stores. The decision to strike was supported by 95% of union workers who voted.
► From SMART — SMART-TD, BLET rail unions initiate steps to strike over new policy punishing sick rail workers during pandemic — Members of the Transportation Division of the International Association of Sheet Metal, Air, Rail, and Transportation union (SMART-TD) and the Brotherhood of Locomotive Engineers and Trainmen (BLET) who work for the BNSF Railway initiated steps to go on strike following the railroad's announcement of its so-called "Hi-Viz" attendance policy, which SMART-TD President Jeremy Ferguson and BLET National President Dennis Pierce called "the worst and most egregious attendance policy ever adopted by any rail carrier."
► From the Seattle Times — Unionizing Starbucks, inspired by Bernie Sanders — As a union organizing campaign that began in Buffalo, New York, and produced the the Seattle-based company's only two unionized U.S. stores spreads to other cities, it is being driven by workers such as Maggie Carter: young, well educated, politically liberal. She is passionate about climate change, fighting racism and labor rights. And her political hero is Sen. Bernie Sanders, I-Vt.
EDITOR'S NOTE — Whether you're young and liberal, or old and conservative, if you want respect on the job, you should form a union. Get more information about how you can join together with co-workers and negotiate a fair return for your hard work. Or go ahead and contact a union organizer today!
---
T.G.I.F.
► This week, Veronica Bennett who performed as Ronnie Spector died from cancer at 78. Together with her sister and cousin, Spector formed the Ronettes which had a string of hits in the 1960s, including the iconic "Be My Baby." In 1965, the Ronettes were voted the third-top singing group in England behind two bands they toured with and befriended: the Beatles and the Rolling Stones. The Ronettes broke up in 1967 and Spector went on to have a solo career, but it was the songs with her original group that inspired a generation of songwriters and pop stars from Brian Wilson to Billy Joel to Amy Winehouse. Here is their 1966 performance from The Big T.N.T. Show, a concert at the Moulin Rouge that also featured Ray Charles, Joan Baez, The Byrds, Ike and Tina Turner, and other hitmakers. R.I.P., Ronnie.
---
The Stand posts links to Washington state and national news of interest every weekday morning by 10 a.m.
Short URL: https://www.thestand.org/?p=104927
Posted by
admin
on Jan 14 2022. Filed under
DAILY LINKS
. You can follow any responses to this entry through the
RSS 2.0
. Both comments and pings are currently closed.