Nurse burnout | Bargaining for legislative staff | Where that raise went
Monday, January 24, 2022
---
COVID
► LIVE from the Seattle Times — Coronavirus daily news update, Jan. 24 — The latest count of COVID-19 cases in Washington totals 1,151,835 infections (14-day average of cases per day: 15,792) and 10,405 deaths.
MORE local coverage from the (Ellensburg) Daily Record, Peninsula Daily News, Tri-City Herald, Wenatchee World, and the union-busting (Vancouver) Columbian.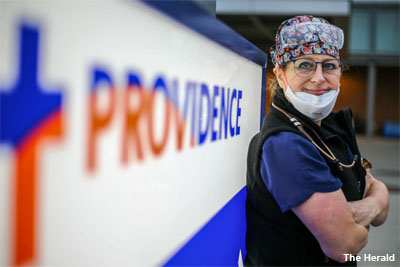 ► From the (Everett) Herald — Nurses face burnout as hospital staffing shortage continues — Michelle Roth, an emergency department nurse, is fed up with patients' rude comments and having things thrown at her. Roth, a nurse for nearly 20 years, has no plans to leave Providence Regional Medical Center Everett, but her job is only getting tougher. More than a dozen health care workers from hospitals and clinics in Snohomish County said the public's anger has made their jobs more challenging. Nurses and medical assistants described patients that threw objects at them, flipped them off or hit them.
► From the Washington Post — Stressed hospitals are asking workers with COVID to return — even if they may be infectious — Hospitals are increasingly asking staff who have the coronavirus to work while potentially infectious, underscoring how the hyper-transmissible omicron variant has sidelined employees, overwhelmed resources and upended nearly two years of strict protocols. Though vaccine requirements are common at hospitals, many health care workers are coming down with the virus, exacerbating staffing issues.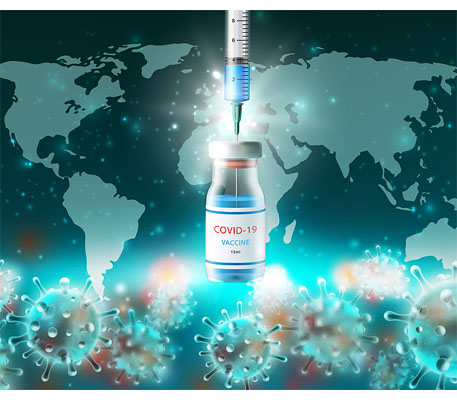 ► From Reuters — Public health experts say vaccine equity a must to end pandemic — WHO Emergencies Director Mike Ryan said that over half of the world's population has received both doses of a COVID-19 vaccine, but only 7% of the population has been fully vaccinated in Africa. The head of Africa's top public health body said African countries are not facing vaccine hesitancy but looking at logistics issues that need to be addressed.
TAKE A STAND — The Trade Justice Education Fund is asking healthcare professionals (nurses, doctors, emergency medical technicians, medical students) to read/sign a letter to President Biden — Medical Professionals for Global Vaccine Equity — urging that the United States immediately help expand global vaccine, diagnostic and treatment production:
"This scarcity is not only unjust and guarantees continued death and economic suffering abroad — it is also directly responsible for the rise of COVID variants that have undermined so much of our domestic progress against the coronavirus. Failure to address the global need for vaccines and treatments is prolonging the pandemic everywhere."
► From the NY Times — Rich countries lure health workers from low-income nations to fight shortages — Huge pay incentives and immigration fast-tracks are leading many to leave countries whose health systems urgently need their expertise.
---
THIS WASHINGTON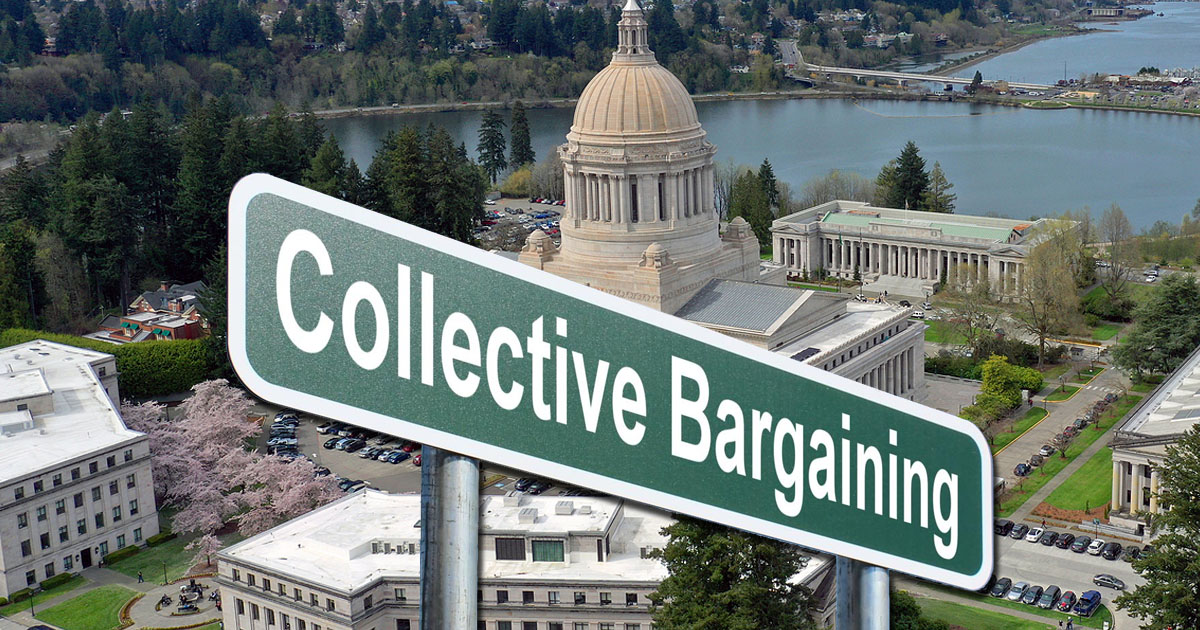 ► From the Spokesman-Review — Legislative staff can't unionize in Washington. A new bill would change that. — Being a legislative staffer often comes with long hours, low pay and little vacation time, and in worst-case scenarios, hostile work environments, said Nikkole Hughes, who started working as a staffer for the House of Representatives in 2014. Staff members have very little power to change it. Legislative staff are not covered by state civil service laws that grant state employees collective bargaining rights. But this session, a proposal co-sponsored by Rep. Marcus Riccelli (D-Spokane) could change that by giving employees of the legislative branch the ability to take part in collective bargaining.
The Stand (Jan. 21) — We must extend bargaining rights to legislative branch employees
► From Teamsters 117 — Union negotiates step increases for newly-hired officers at DOC — To help alleviate unprecedented staffing shortages during the pandemic, Teamsters Local 117 has been negotiating with the Department of Corrections to find solutions that are both effective and equitable. The union was able to achieve salary adjustments for new officers in both classifications (CO1s and CO2s). Once again, this shows the power of having a strong union so that members' voices are heard.
EDITOR'S NOTE — Are you ready to have your voice heard at work? Get more information about how you can join together with co-workers and negotiate for better working conditions and a fair return for your hard work. Or go ahead and contact a union organizer today!
► From KING 5 — House passes bill to pause long-term care tax — The Washington State House has voted to delay the implementation of a long-term care program and tax amid concerns about the long-term solvency of the program and criticism of the timing of the payroll tax that pays for it.  Under the measure approved Wednesday, the tax that was set to start this month would be delayed until July 1, 2023, and any premiums that were collected before that date would be refunded.
---
LOCAL



► From the (Everett) Herald — School levies an investment in kids, communities (editorial) — Public education — whether one has a child or grandchild enrolled or not — has always been seen as an investment that we make in our community, our future workforce, our economy and in the lives of students and future adults. As we look to emerge from a devastating pandemic, the imperative nature of that investment is all the more certain.
► From the Tri-City Herald — If you think COVID is rough, gutting Tri-City school budgets is worse. Support the levies. (editorial)
► From the Oregonian — Portland workers picket city hall after voting to approve strike — About 150 municipal workers and their supporters gathered outside Portland's city hall on Saturday for a rally, calling for Portland city commissioners to agree to their terms for a contract and avoid a strike.
---
AEROSPACE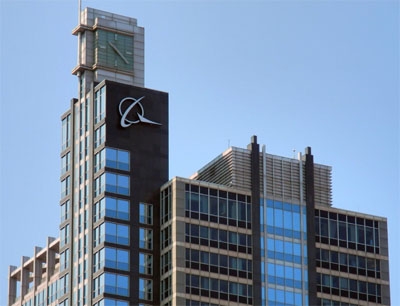 ► From the Seattle Times — Hold leadership accountable for disastrous Boeing ethos (editorial) — Families of the 346 people killed in the 737 MAX crashes deserve a credible, transparent process with real accountability. An eloquent Op-Ed essay by Michael Stumo, whose daughter died in the 2019 crash of a 737 MAX in Ethiopia, convincingly made the case that fining the company is grossly inadequate for the cause of true accountability. Instead, Boeing continues its fade away, both from its Puget Sound foundations and the traditions of integrity and reliability it once cultivated here. The company earned its ongoing business and credibility crisis. Getting out of it will be a lot harder.
► From Reuters — Boeing invests $450 million in flying taxi developer Wisk — Boeing is investing a further $450 million in Wisk Aero to support development of future pilotless flying taxis, the U.S. aerospace giant said on Monday.
---
THAT WASHINGTON
► From The Hill — Momentum builds for new COVID-19 relief for businesses — Momentum is building on Capitol Hill for more coronavirus relief funding to support restaurants and other businesses struggling to stay afloat in the face of the latest wave of the pandemic fueled by the Omicron variant.
► From the Seattle Times — Single word sparks crossfire between Supreme Court, NPR and its star reporter Nina Totenberg — A single word sparked a dispute this week that ensnared at least three Supreme Court justices, a veteran NPR reporter, and eventually her newsroom's public editor. It may all come down to the use of the word "asked."
---
NATIONAL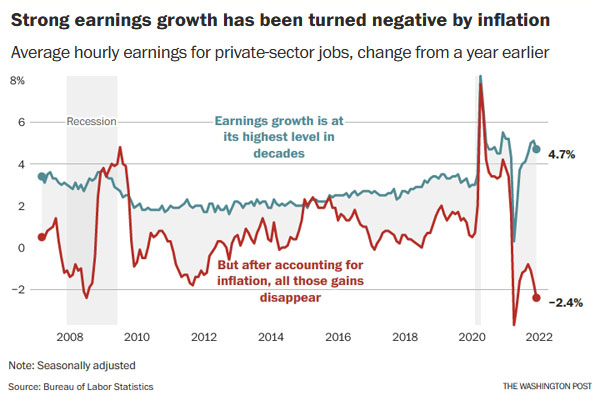 ► From the Washington Post — 'That raise meant nothing': Inflation is wiping out pay increases for most Americans — After years of barely budging, wage growth is finally at its highest level in decades. A global pandemic, combined with swift government stimulus and unexpected labor shortages, have put workers in the driver's seat, giving them the kind of negotiating power they had never imagined. But in an unexpected twist, the same strong economic recovery that is emboldening workers is also driving up inflation, leaving most Americans with less spending power than they had a year ago. Although average hourly wages rose 4.7 percent last year, overall wages fell 2.4 percent on average for all workers, when adjusted for inflation, according to the Labor Department.
► From the Denver Channel — UFCW Local 7, King Soopers announce tentative agreement, ending 10-day strike — Both announced early Friday that they had reached a tentative agreement for the next three years, ending the strike that started Jan. 12. Members of UFCW Local 7 will vote on the contract on Jan. 24. In a press release, UFCW Local 7 said the agreement "ensure(s) that workers are respected and protected in the workplace, and compensated with wages they deserve as essential workers."
► From the Detroit Free Press — UAW, AFL-CIO push GM, Mexican government to safeguard workers ahead of union vote — A vote at GM's Silao plant in the central Mexican state of Guanajuato is set for Feb. 1-2. About 6,300 workers, according to GM, will be eligible to vote in an election to select which of four unions will represent the workers, although an expert on Mexican labor issues said only one of the four represents a true break from a corrupt past.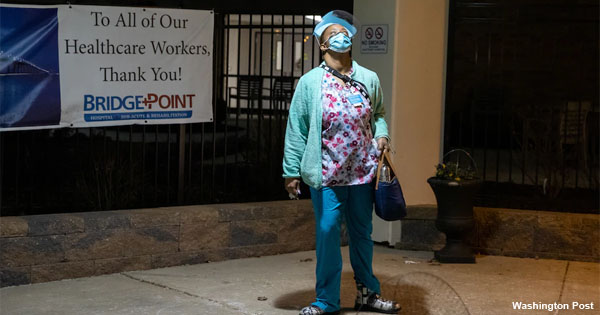 ► From the Washington Post — Low-wage workers prop up the nursing home industry. They're quitting in droves. — Frustration is surging among the low-wage workers who make up the backbone of the nursing home industry, as tens of thousands of their colleagues call out sick with COVID-19, inflaming shortages that already were at crisis levels. Hailed as "heroes" during the early months of the pandemic, these workers, most of whom are women and people of color, say they're facing untenable levels of pressure. Government support has failed to end the crisis, advocates say, allowing care for the elderly and the infirm to worsen, forcing facilities to limit admission or close entirely and clogging up hospital beds.
► From the Guardian — 'Indentured servitude': Low pay and grueling conditions fueling U.S. truck driver shortage — Truckers say the problem isn't a shortage of qualified drivers; there's plenty of people who have been through the training programs and hold a commercial driver's license. The rot, they say, is far more systemic: low pay, long hours and an industry that treats drivers like "cannon fodder," churning out new recruits who inevitably quit because the job is so grueling.
---
TODAY'S MUST-READ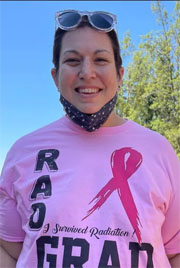 ► From the Spokesman-Review — No room in the ICU for Idaho woman who dies in ER (by Shawn Vestal) — Katherine Jane Ripley showed up in the emergency room at Moscow's Gritman Medical Center. She was suffering from a blood infection resulting from pneumonia and needed serious, specialized care. What she needed was an intensive-care unit bed that provided continuous dialysis. Gritman's ER staff tried hospitals in Washington, Oregon and Idaho, without success. Ripley's family engaged friends, including some in the medical community in Western Washington, and they also tried to locate an ICU bed with the specialized care she needed. All without success. Twenty hours after she arrived in the ER, Ripley died. She was 33, and left behind a husband, Ian, and two kids. "There were no beds available," reads her obituary, "thanks to unvaccinated COVID-19 patients." The obituary ended with this: "Please, get vaccinated against COVID-19 – your actions really do affect others."
---
The Stand posts links to Washington state and national news of interest every weekday morning by 10 a.m.
Short URL: https://www.thestand.org/?p=105196
Posted by
David Groves
on Jan 24 2022. Filed under
DAILY LINKS
. You can follow any responses to this entry through the
RSS 2.0
. Both comments and pings are currently closed.