Assault at Echo Glen | Benefits for app-based drivers | Breyer retires
Thursday, January 27, 2022
---
COVID
► LIVE from the Seattle Times — Coronavirus daily news update, Jan. 27 — The latest count of COVID-19 cases in Washington totals 1,203,311 infections (14-day average of cases per day: 16,139) and 10,458 deaths.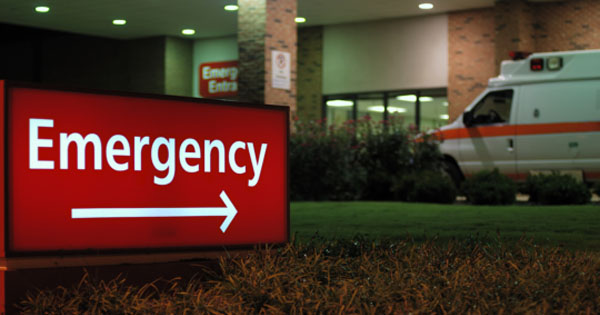 ► From the PS Business Journal — Puget Sound-area hospitals still under strain as Omicron cases plateau — Despite the plateau, COVID activity remains at a record high, and local hospitals are still under immense strain from the virus as they continue to treat record levels of sick patients. At the same time, hospitals continue to deal with staffing shortages and an expected influx of patients who've had care postponed. Meanwhile, hospitalizations are still on the rise in Eastern Washington and Idaho. If the health care systems in those areas become overwhelmed, they will likely have to send patients to hospitals in the Puget Sound region — a practice seen during the Delta variant wave in the fall.
► From the NY Times — Yes, Omicron is loosening its hold. But the pandemic has not ended. — With spotty immunity in the population and a churn of new variants, the coronavirus is likely to become a persistent but hopefully manageable threat.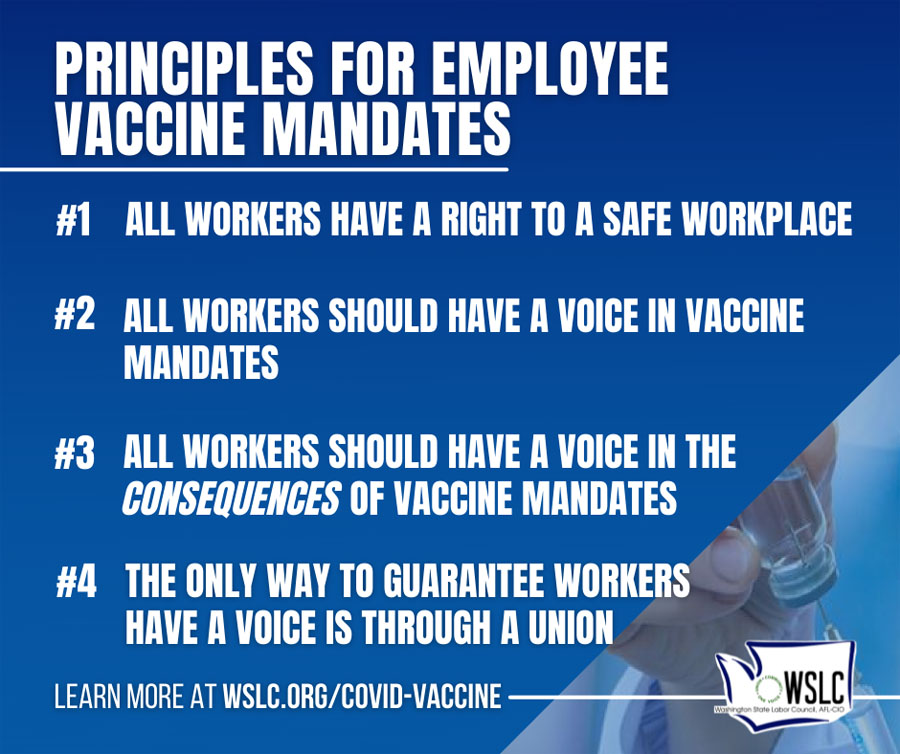 ► From the AP — Vaccine mandate to kick in for first wave of health workers — Health care workers in about half the states face a Thursday deadline to get their first dose of the COVID-19 vaccine under a Biden administration mandate that will be rolled out across the rest of the country in the coming weeks. While the requirement is welcomed by some, others fear it will worsen already serious staff shortages if employees quit rather than comply.
EDITOR'S NOTE — In Washington, a proclamation by Gov. Jay Inslee already required most health and long-term care providers — plus all state employees, higher education, childcare, and K-12 education employees — to be fully vaccinated by Oct. 18, 2021 as a condition of employment.
The Stand (Oct. 18, 2021) — WSLC updates position on vaccine mandates
---
LOCAL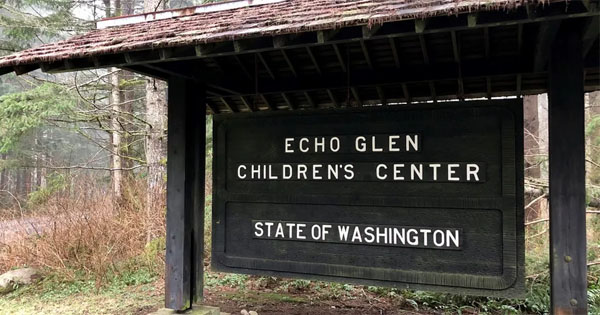 ► From the Seattle Times — 5 incarcerated teens attack staff, escape from juvenile facility near Snoqualmie — Five teenagers, serving sentences for various felonies, attacked several staff members at Echo Glen Children's Center near Snoqualmie on Wednesday morning and escaped the state-run juvenile rehabilitation facility in a motor-pool car, according to the King County Sheriff's Office.
EDITOR'S NOTE — The Washington Federation of State Employees/AFSCME Council 28 released the following statement:
"The staff at Echo Glen provide security and a wide array of treatment services for youthful offenders, including counseling, education, and chemical dependency therapies. Although the injuries were reported as minor, the trauma resulting from today's incident will likely impact staff and their families for years to come. While we do not yet know the full details of what occurred this morning, we do know that the failure to provide adequate training, staffing—and ultimately funding—is a recipe for disaster. WFSE members continue to call on policy makers to invest in state institutions. Passing the buck jeopardizes the safety of staff and the public we serve."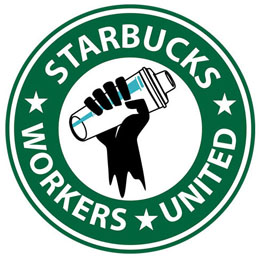 ► From KUOW — Starbucks workers' union effort picks up steam in Seattle — The themes across the country and here in Seattle are similar. You hear workers talk about pressure to keep up a certain pace of fulfilling orders even when they don't feel like they have the staffing to address that, wanting more of a say in Covid protocols, and wanting better benefits for times when they need to isolate because of potential COVID exposure. There's also a broader baseline interest that they have. The company calls them partners. They want an arrangement where they feel more in partnership with the company. They feel like being able to bargain as part of a union would allow that, and would allow them to improve their working conditions.
EDITOR'S NOTE — Ready to improve your working conditions? Find out more information about how you can join together with co-workers and negotiate for a real voice on the job and a fair return for your hard work. Or go ahead and contact a union organizer today!
► From the Spokesman-Review — Where's my stuff? Mail could be delayed as Spokane's postal services wrestles with staffing shortages, weather — At least 10% of Spokane's normal mail delivery routes have faced delays after wintry weather and recent coronavirus surges, according to the region's postal service providers. Earl Eisenrich, mail processing facility manager for USPS in Eastern Washington and North Idaho, said about 30 mail carriers are not able to go on their usual mail routes.
TODAY at The Stand — DelBene to DeJoy: Don't scrap mail processing in Redmond
► From the Seattle Times — Two Seattle school levies would pay for education programs, upgrades to Memorial Stadium — Funding for programs that serve some of the most vulnerable students in Seattle and finance building upgrades to schools and athletic fields, including Memorial Stadium, are on the ballot in the Feb. 8 special election.
EDITOR'S NOTE — Vote YES on school levies statewide that are needed to maintain and improve public school infrastructure.
---
THIS WASHINGTON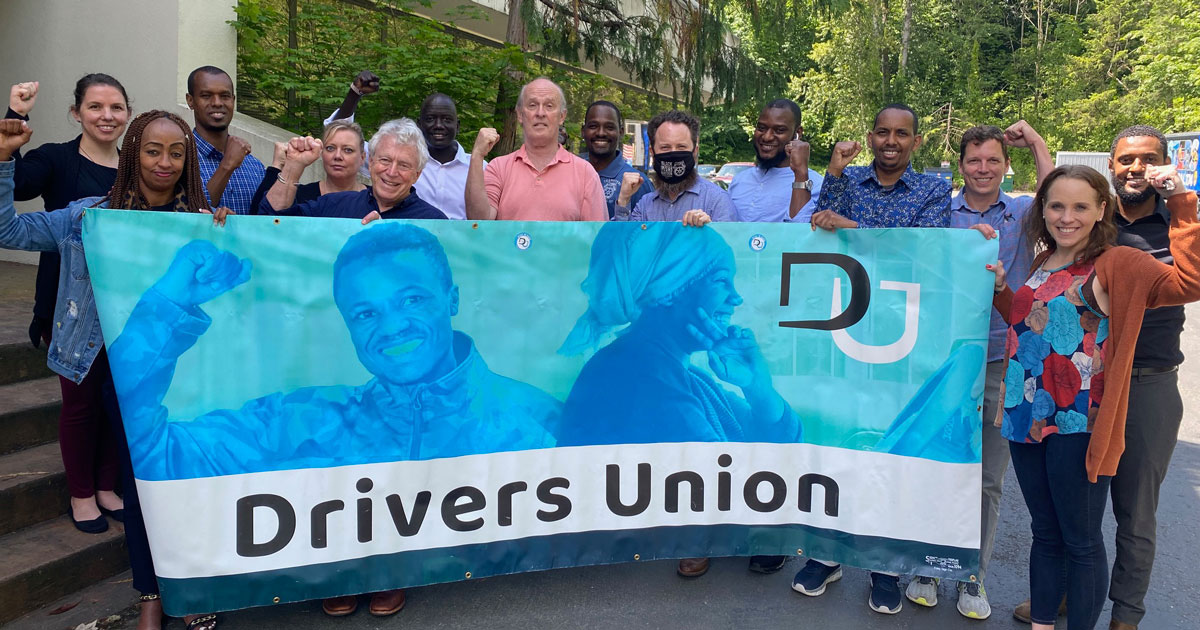 ► From the Wash. State Wire — With ballot measure looming, lawmakers tackle regulating Lyft and Uber — Lyft and Uber in particular have been in negotiation with the Teamsters over a framework for regulating the app-based ride business that stops short of declaring the companies' drivers employees instead of independent contractors. California tried that a while back, but Lyft et al slapped them down hard with a record-setting ballot measure in 2020. The partial result of that negotiation, HB 2076, gets got a hearing in House Labor and Workforce Standards on Wednesday. The bill, introduced by Rep. Liz Berry (D-Seattle), would require paid sick leave and family and medical leave for drivers, and create a statewide regulatory framework for the companies. It also creates a 15-cent charge per ride to pay for a driver resource center to help drivers who get deactivated by the companies.
► From the AP — Washington's paid family leave program running short on cash — Washington state's Paid Family & Medical Leave program could hit a deficit as early as March, and there are concerns about long-term solvency following a significant increase in demand for the benefit that launched in 2020. "I suspect that the huge hit that we took with COVID had a lot to do with the increase in paid family leave," said Sen. Karen Keiser (D-Des Moines).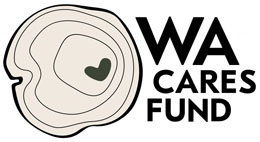 ► From the AP — Legislature OKs pause to long-term care program and tax — The Legislature on Wednesday fast-tracked a delay of the implementation of a long-term care program — and the payroll tax that pays for it — to address solvency concerns and other issues raised about the first-in-the-nation defined benefit. The bipartisan 46-3 vote in the Democratic-controlled Senate comes a week after the House passed the delay on a 91-6 vote. It now heads to Democratic Gov. Jay Inslee, who is expected to sign the measure Friday.
► From The Stranger — Let truckers use the bathroom, for the love of God (by Rich Smith) — Truckers are in Olympia fighting for the right to use the bathroom. Short- and long-haul truckers claim that retailers across the country have routinely rejected restroom requests, and that pandemic-related supply chain backups have exacerbated a years-long port-a-potty crisis at the ports. HB 1706, sponsored by Rep. Mike Sells (D-Everett), aims to address those issues by requiring retailers to allow truckers and delivery drivers to use the restrooms "within certain parameters."
EDITOR'S NOTE — And in case you're wondering how the Republican Party has devolved into near-irrelevance around here…
► From KUOW — Rudy Giuliani to be keynote speaker at King County GOP fundraiser — Giuliani has helped lead Trump's effort to overturn the results of the 2020 election.
EDITOR'S NOTE — At press time, there was no word on whether Guiliani would be selling more of his autographed 9/11 T-shirts for $911 at the event.
---
THAT WASHINGTON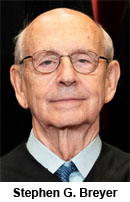 ► From the Washington Post — Democrats rejoice, Republicans cast any new Supreme Court nominee as radical as election-year fight begins — Justice Stephen G. Breyer's planned retirement set up a new election-year challenge as the deadlocked 50-50 Senate confronts a heated Supreme Court confirmation fight focused on some of the most contentious issues in the nation's ongoing cultural divide. President Biden has promised to nominate the first Black woman to the high court, a prospect his party hopes will excite his core supporters by delivering on a campaign promise, keeping the politics of abortion in the headlines and reminding Democrats of the importance of holding on to Senate control.
► From The Hill — No. 3 Senate Democrat says Biden should tap Black woman for Supreme Court — Sen. Patty Murray (D-Wash.), the third-ranking member of the Senate Democratic leadership, on Wednesday called for Biden to nominate a Black woman to replace retiring liberal Justice Stephen Breyer on the Supreme Court. She is the first Senate Democrats to call for Biden to increase diversity on the conservative-majority high court, saying:
"The Court should reflect the diversity of our country, and it is unacceptable that we have never in our nation's history had a Black woman sit on the Supreme Court of the United States — I want to change that."
► From the Onion — Mitch McConnell blocks Justice Breyer from retiring — "If Justice Breyer wants to retire, he'll have to wait until 2024 and let the American people decide if he's finished."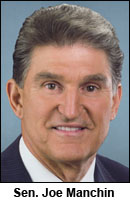 ► From Politico — Biden's signature legislation expired. Recipients are wondering: WTF happened? — The extended child tax credit was a lifeline for many. Now it's gone and those who got it feel politically disillusioned.
EDITOR'S NOTE — WTF happened? See photo.
► From NPR — The expanded child tax credit briefly slashed child poverty. Here's what else it did. — For six months, the United States experimented with an idea that's new here, but already a backstitch in the social fabric of many wealthy nations: A monthly cash payment to help families cover the costs of raising children. Less than a year in, though, this U.S. experiment, known as the expanded child tax credit, has already been unwound by a deadlocked Congress. Still, it's worth asking: What did it accomplish? Here's what the data tell us: the payments cut monthly child poverty by roughly 30%, families spent the extra cash on basic needs, the monthly payments slashed food insufficiency by a quarter, and there's no evidence the money drove caregivers to quit working.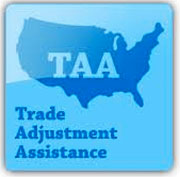 ► From Roll Call — House competition bill includes more trade aid for workers — Democrats on the Ways and Means Committee offered ambitious plans in a sweeping competition bill released Tuesday night to expand the Trade Adjustment Assistance program, advance tougher requirements that countries must meet to receive trade breaks, and make it difficult for China and other nonmarket countries to ship goods to the U.S. through the mail duty-free.

The Stand (Jan. 19) — WSLC helps laid-off McClatchy workers nationwide get benefits — In fiscal year 2020, the most recent year for which annual data is available, Washington state had a total of 37 TAA petitions filed, and the WSLC Workforce Development Department assisted on most, if not all of those petitions. Washington has an 87 percent success rate of TAA petitions being certified. Among them in 2020 were the successful TAA petitions filed with support from the WSLC and its affiliated unions for more than 700 laid-off workers at the Intalco aluminum smelter in Ferndale and for workers at Boeing who lost or will lose their jobs from May 5, 2019 to June 23, 2022.
► From the Washington Post — Sign-ups in Affordable Care Act marketplaces reach record 14.5 million — About 14.5 million Americans have signed up to get health coverage this year through Affordable Care Act insurance marketplaces, eclipsing the previous record enrollment by nearly 2 million. The popularity of ACA health plans is a substantial slice of good news for President Biden, who has made expanding access to affordable health insurance one of his principal domestic policy aims, while some approaches he favors to achieve that goal have stalled on Capitol Hill.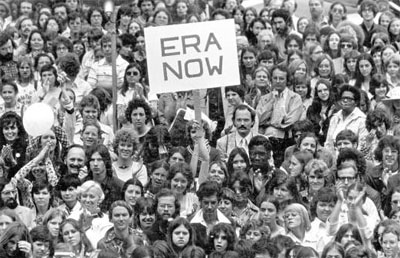 ► From HuffPost — A Trump-era memo is blocking the Equal Rights Amendment from being ratified today — Thursday marks the second anniversary of Virginia's ratification, meaning the ERA should become the 28th Amendment of the U.S. Constitution today. But a memo from the Trump administration's Department of Justice stands in the way. Although the deadline for ratification did pass in 1982, supporters of the resolution argue that the expiration is arbitrary because Congress has the power to extend or remove deadlines.
---
NATIONAL
► From the Washington Post — U.S. economy grew 5.7 percent in 2021, fastest full-year clip since 1984, despite ongoing pandemic — The growth was uneven, with a burst of government spending helping propel a fast start, even as a surge in new cases and deaths in the second half of the year created new pressures. The economy grew by 6.9 percent from October to December, the Bureau of Economic Analysis said Thursday, a sharp acceleration from 2.3 percent in the previous quarter.

EDITOR'S NOTE — Putting money in people's pockets who spend it boosts local and national economics far more effectively than granting tax breaks to rich people who hoard it.
► From Reuters — NLRB: Amazon workers eligible to hold union election at New York warehouse — A group of Amazon.com workers has met the requirements to hold a union election at a warehouse in Staten Island, Ne.Y., a spokesperson for the NLRB confirmed on Wednesday, paving the way for another high-profile labor battle at the online retailer.
► From Vox — Unionizing REI workers want their 'progressive' employer to pay a living wage — Last Friday, 116 employees at the Soho store in Manhattan filed for a union election with the Retail Warehouse and Department Store Union, the first of the retailer's 15,000 employees nationwide to seek to form a union.
---
The Stand posts links to Washington state and national news of interest every weekday morning by 10 a.m.
Short URL: https://www.thestand.org/?p=105334
Posted by
David Groves
on Jan 27 2022. Filed under
DAILY LINKS
. You can follow any responses to this entry through the
RSS 2.0
. Both comments and pings are currently closed.