Hazard pay stays | Starbucks workers unite | Boeing still bleeding
Wednesday, January 26, 2022
---
COVID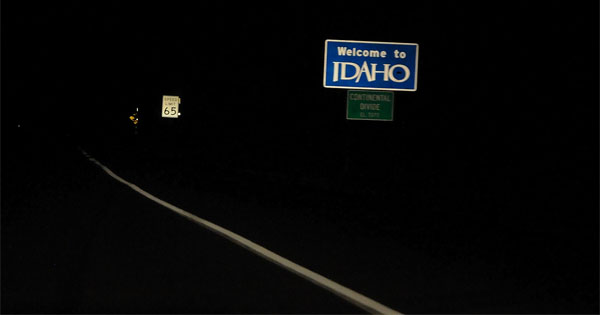 ► From KUOW — Hospitals remain under strain as Omicron surges in eastern Washington, Idaho — Several indicators point to the slowing spread of Omicron across western Washington in recent weeks. The rate of increase for new COVID cases and hospitalizations is dropping in King, Pierce, and Snohomish counties. But the outlook is much different in eastern Washington, where omicron is still surging. Hospitalizations there have roughly doubled within two weeks. Moreover, hospitals in eastern Washington face the prospect of caring for patients from southern Idaho, where crisis standards of care were declared on Monday.
MORE local coverage from the (Everett) Herald, (Longview) Daily News, News Tribune, Olympian, Peninsula Daily News, Spokesman-Review, and the Tri-City Herald.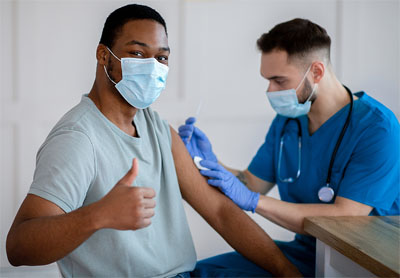 ► From the AP — COVID-19 vaccine booster drive is faltering in the U.S. — The COVID-19 booster drive in the U.S. is losing steam, worrying health experts who have pleaded with Americans to get an extra shot to shore up their protection against the highly contagious omicron variant. Just 40% of fully vaccinated Americans have received a booster dose, according to the Centers for Disease Control and Prevention. And the average number of booster shots dispensed per day in the U.S. has plummeted from a peak of 1 million in early December to about 490,000 as of last week.
► From the USA Today — Biden scraps vaccine requirement for businesses, weighs options after Supreme Court defeat — OSHA officials are still considering whether the vaccinate-or-test rule should be imposed on a non-emergency basis, which could have a better chance of surviving another legal challenge, if it is more narrowly targeted.
---
LOCAL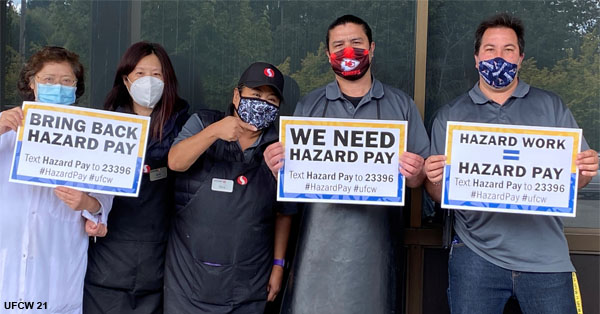 ► From the Seattle Times — Seattle City Council votes to keep hazard pay for grocery workers — The Seattle City Council voted against their own December effort to end emergency hazard pay for grocery workers — which requires grocery companies to pay their employees an additional $4 per hour for working amid the COVID-19 pandemic — on Tuesday, sustaining a last minute veto by then-mayor Jenny Durkan. Several council members cited the escalation of Omicron in the weeks following their last vote drove their change of heart. Said UFCW 21's Tom Geiger:
"This decision is one way to recognize these essential workers as they show up every day to make sure our families are fed. But grocery-store companies and CEOs have made a lot of money and they have a responsibility to step up across the state — across the country. Unionized grocery-store workers will continue to push for improved protection, pay and safety."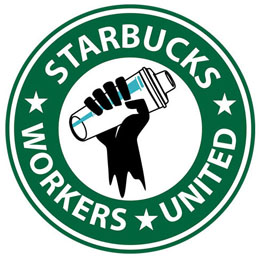 ► From Vice — Starbucks workers are unionizing in Starbucks' hometown — Seattle, home to the corporate headquarters of Starbucks, is the latest hotbed for union organizing at the coffee giant. On Monday night, two Starbucks stores in Seattle filed for union elections with the NLRB, the latest in a nationwide flurry of more than 30 Starbucks stores to petition for union elections with Starbucks Workers United, a branch of the labor union Workers United. "I think that you'll find all the same issues in all the stores: underpay, overwork, understaffing, all the issues with COVID where our concerns aren't being taken seriously," said Sarah Pappin, a shift supervisor at one of the Starbucks stores in Seattle that filed for a union election on Monday.
EDITOR'S NOTE — Got issues? Get a union! Find out more information about how you can join together with co-workers and negotiate a fair return for your hard work. Or go ahead and contact a union organizer today and start organizing to get your seat at the table.
► From the Seattle Times — Employees at 2 more Seattle Starbucks locations plan to unionize — "We will not have any change in our stores that we do not have input in," said Brent Hayes, who works at the Westlake drive-thru. "We will have a seat at the table."
► From the PS Business Journal — Port of Seattle appoints interim labor relations director — Mikel O'Brien, senior labor relations manager at the Port of Seattle, will become the port's interim director of labor relations after Director Dave Freiboth retires at the end of January. Freiboth held the role for five years, after working as executive secretary of the King County Labor Council.
► From the Spokesman-Review — Spokane Public Schools to consider raising substitute teachers' pay to $200 daily as shortage vexes district
---
AEROSPACE

► From the Seattle Times — Boeing reports net loss in 2021 as cost of 787 delivery halt soars to $5.5 billion — Boeing said Wednesday that the cost of the prolonged halt to deliveries of its 787 Dreamliner widebody jet has soared to $5.5 billion. Executives delivering news of the deep fourth-quarter financial losses announced no end in sight for the unprecedented 787 delivery stoppage because of manufacturing quality issues. The good news in the quarterly results was that 737 MAX production in Renton has ramped up to 26 jets per month and is on track early this year to reach Boeing's target of rolling out 31 MAXs per month. Boeing is absorbing $2 billion in abnormal manufacturing costs resulting from the low production rate and the rework on previously completed airplanes.
EDITOR'S NOTE — Quick review: Boeing decided to outsource the manufacture of the 787 across the globe and become merely a 787 "assembler." Since then, the program has struggled and cost the company billions because the parts haven't fit together. When one of those 787 parts suppliers completely failed, jeopardizing the whole program, Boeing spent $1 billion to buy that company and covert it into a new assembly site in South Carolina. Boeing, which has fought aggressively to keep that S.C. facility non-union so they can pay workers less, has gradually shifted all 787 assembly work there. And today, Boeing is spending billions on "rework" on those 787s. Meanwhile, the silver lining in this latest earnings report is that the unionized Renton factory is meeting targets for ramped-up 737 MAX production.
OK. Got it.
The Stand (April 21, 2016) — Jim McNerney's legacy at Boeing: $29 billion in unpaid 787 bills — Diamond Jim was lavishly paid as he led the company down this 787 rabbit hole.
---
THIS WASHINGTON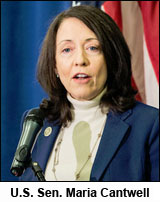 ► From the Spokesman-Review — Washington restaurant owners testify about Omicron's toll as Cantwell tells them she's fighting for more aid money — When the COVID-19 pandemic devastated the restaurant industry nearly two years ago, Congress came to the rescue with billions in aid. But with those funds dried up amid a surge in cases driven by the omicron variant, a bipartisan group of senators is working to extend restaurants another lifeline. During a virtual event Tuesday, Sen. Maria Cantwell – the Democratic chair of the Senate Commerce Committee – told Washington restaurant owners she is working with several Republicans and Democrats to replenish the Restaurant Revitalization Fund, whose initial $28.6 billion of aid ran out in May.
► From the Bellingham Herald — Sen. Cantwell talks federal aid for public works repairs, flood prevention in Whatcom County — Damages now expected to exceed $100 million as Whatcom waits for more aid.
► From the Seattle Times — State Supreme Court to hear case arguing fare enforcement is unconstitutional — If the case is successful, transit agencies could be stripped of the authority, granted by the state, to pace the aisles of trains and buses, querying riders for evidence they'd tapped their ORCA cards or bought a ticket. The implications for Sound Transit, King County Metro's RapidRide routes, Snohomish County's Community Transit and other agencies that employ fare enforcement officers are significant.
---
THAT WASHINGTON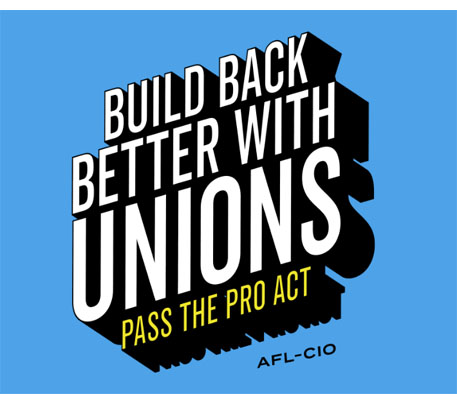 ► From The Hill — Hoyer says 'significant' version of Build Back Better will pass this year — House Majority Leader Steny Hoyer (D-Md.) predicted Tuesday that substantial portions of President Biden's stalled domestic agenda will find their way into law before the midterm elections, dismissing the current impasse over the Build Back Better Act as a routine bump in the legislative process.
► From HuffPost — Senate Democrats press Biden on expired child tax credit — A group of Senate Democrats is pushing the president not to give up on the child tax credit after Biden said he thought he'd be unable to revive the monthly child allowance program.
► From The Hill — Fiscal spending deadline nears while lawmakers face pressure to strike deal — While leaders have made some strides in recent weeks, Congress has until Feb. 18 to hash out an agreement on spending levels for fiscal 2022.
► From the Washington Post — Black and Latino voters have been shortchanged in redistricting, advocates and some judges say — Across the country, the White population has shrunk over the past decade as minority communities have swelled, according to the 2020 Census. Yet, the rapid growth of Latinos and Blacks is not reflected in any of the new maps passed so far, except California's, which added five seats where Latinos make up the majority of adults. Black-majority districts decreased by five seats while majority-White districts grew by eight seats, according to a Washington Post analysis looking at the 28 states that have completed congressional maps.
► From the Washington Post — Manufacturers have less than five days' supply of some computer chips, Commerce Department says — Manufacturers and other buyers of computer chips had less than five days' supply of some chips on hand late last year, leaving them vulnerable to any disruptions in deliveries, the Commerce Department reported Tuesday as it pushed Congress to endorse federal aid for chip makers. The wafer-thin inventories leave factories vulnerable to shutdowns if their chip deliveries are interrupted by weather or COVID-19.
EDITOR'S NOTE — Maybe offshoring production of computer chips (among many, many other things) in search of cheaper labor and higher profits posed real risks to the national economy. Thanks a lot, free-traders.
► From Roll Call — Thirteen percent of congressional staffers make less than a living wage, report shows — The key proposal is for a salary floor. Paying lower salaries than the living wage in a high-cost city like Washington has long made it difficult for junior staffers who do not have second or third jobs, or support from their families — limiting the socioeconomic diversity of congressional offices.
---
NATIONAL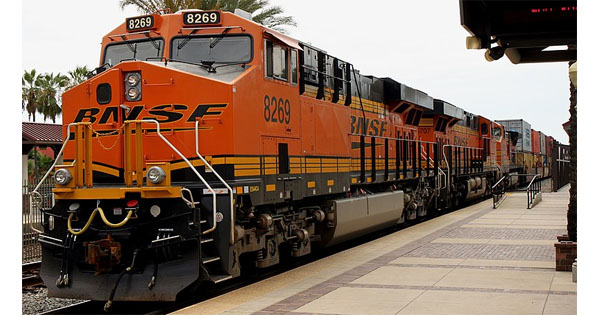 ► From KCEN — Judge grants BNSF temporary restraining order, blocking 17,000 workers from striking over new attendance policy — On Tuesday, a federal judge in Fort Worth granted BNSF, one of the nation's largest freight companies, a temporary restraining order, blocking nearly 17,000 employees from striking over the company's new attendance policy. The policy titled "Hi-Viz" goes into effect next week on Feb 1. Two BNSF unions — Brotherhood of Locomotive Engineers and Trainmen, as well as the Transportation Division of the International Association of Sheet Metal, Air, Rail and Transportation — threatened to strike over the new policy, describing it as a point system that penalizes employees for taking time off, despite having no assigned days off in many cases.
ALSO see announcements from SMART-TD and BLET instructing members to stand down following the judge's order.
TODAY at The Stand — Judge blocks BNSF workers from striking
► From CPR — King Soopers workers ratify 3-year contract after striking across Denver metro — Under the agreement, which came together after months of negotiations King Soopers parent company Kroger and a 10-day strike, some workers will get raises up to $5.99 an hour, the union said. It protects pension benefits and requires the company to pay a higher share of workers' healthcare costs.
► From KRQU — Smith's workers threaten to strike if no deal is reached — The clock is ticking for Smith's parent company, Kroger, to reach a deal with UFCW, the union representing 2,800 grocery workers across 24 stores in New Mexico, who are demanding raises. Workers want a deal by Saturday or they say they will go on strike.

► From the Detroit Free Press — GM to invest historic $7 billion in 4 facilities across Michigan, creating 4,000 jobs — GM said Tuesday it will spend $2.6 billion to build a new battery factory in the Lansing area and $4 billion to convert its existing factory in Orion Township to make electric pickups. It will also spend about half a billion dollars to make upgrades to its two existing vehicle assembly plants in Lansing.
► From the LA Times — COVID-19 sick pay in California would return under deal between Newsom, lawmakers — Gov. Gavin Newsom and state lawmakers reached an agreement Tuesday to again require employers to provide workers with up to two weeks of supplemental paid sick leave to recover from COVID-19 or care for a family member with the virus.
---
The Stand posts links to Washington state and national news of interest every weekday morning by 10 a.m.
Short URL: https://www.thestand.org/?p=105300
Posted by
David Groves
on Jan 26 2022. Filed under
DAILY LINKS
. You can follow any responses to this entry through the
RSS 2.0
. Both comments and pings are currently closed.