Judge blocks BNSF railroad workers from striking
SMART-TD, BLET tell members to stand down after temporary restraining order
FORT WORTH, Texas (Jan. 26, 2022) — Two weeks ago, members of the Transportation Division of the International Association of Sheet Metal, Air, Rail, and Transportation union (SMART-TD) and the Brotherhood of Locomotive Engineers and Trainmen (BLET) who work for the BNSF Railway, one of the nation's largest freight companies, initiated steps to strike beginning Feb. 1 in protest of the company's new attendance policy. Then BNSF filed a federal lawsuit to block the strike on the grounds that it would unduly harm the economy. On Tuesday, a federal judge in Texas agreed and issued a temporary restraining order against the unions blocking some 17,000 BNSF workers from striking next week.
SMART-TD and BLET have both issued statements instructing members "NOT engage in any strikes, work stoppages, picketing, slowdowns, sickouts, or any other activity intended to disrupt the operations of the railroad in response to BNSF's Hi Viz attendance policy."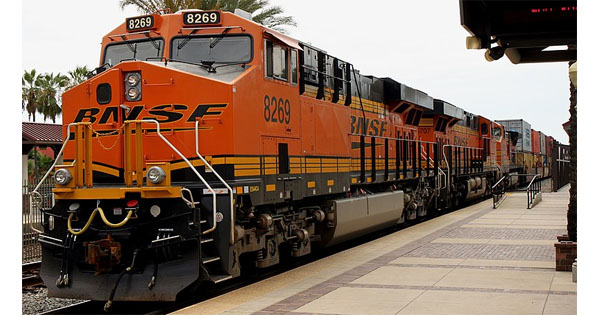 Ultimately, U.S. District Judge Mark Pittman of the Northern District of Texas agreed with BNSF that the policy change wasn't that big a deal. The Railway Labor Act, a federal law that governs labor disputes in the railroad and airline industries, mandates bargaining, arbitration and mediation to resolve "minor" labor disputes. Pittman ruled Tuesday that a strike would likely violate that law.
The unions say the company's new "Hi Viz" attendance policy is anything but minor. BNSF's new policy is a points-based system which penalizes employees — who in many cases have no assigned days off — any time they take time off work for practically any reason.
"This unprecedented BNSF policy repudiates direct and clear contract language, and in application, will attempt to force our members to report for duty without regard for their medical condition as we struggle to come out of a pandemic," BLET President Dennis Pierce and SMART-TD President Jeremy Ferguson said in a joint statement. They said the new policy is so restrictive that BNSF employees would be penalized for missing work to attend the funeral of an immediate family member. They added:
"It also stands to take away any ability by our members to avoid working fatigued when they are routinely called without warning due to the complete lack of reliable train lineups, thus creating the potential for an even more unsafe railroad operation. So-called 'forced overtime' in an industry where safety is so critical not only repudiates our agreements, it stands to enact irreparable harm on hundreds of full time employees whose non workplace obligations prevent them from being at work every day of their life."
For now, given the temporary restraining order, BNSF employees represented by the unions are being instructed not to engage in any strike or work disruption. But the fight is far from over.
"Your Union will continue to challenge BNSF's Hi Viz policy in court and will seek to have the Court's Order lifted," reads the SMART-TD notice to members. "However, so long as the Order remains in place, all SMART-TD members must comply. We are a nation of laws and will abide by those laws, and we expect each and every one of our members to do the same."

The SMART Transportation Division is comprised of approximately 125,000 active and retired members of the former United Transportation Union, who work in a variety of crafts in the transportation industry.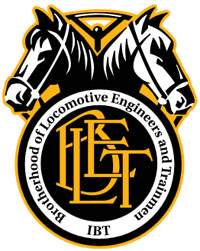 The Brotherhood of Locomotive Engineers and Trainmen represents nearly 57,000 professional locomotive engineers and trainmen throughout the United States. The BLET is the founding member of the Rail Conference, International Brotherhood of Teamsters.
Short URL: https://www.thestand.org/?p=105305
Posted by
David Groves
on Jan 26 2022. Filed under
NATIONAL
. You can follow any responses to this entry through the
RSS 2.0
. Both comments and pings are currently closed.