Another Starbucks union drive | Today's cutoff | Memo to Boeing
Tuesday, February 15, 2022
---
LOCAL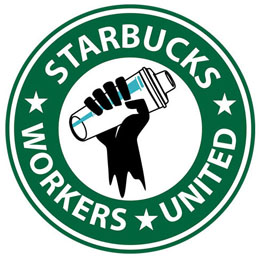 ► From the PS Business Journal — Seattle Starbucks flagship store joins effort to unionize — Starbucks Corp.'s Reserve Roastery in Seattle's Capitol Hill neighborhood, one of the coffee chain's six global flagship stores, is its latest Washington location to file for a union election, joining nearly 80 others across the country. On Monday, workers at the store, located at 1124 Pike St., expressed their intent to unionize.
► From KING 5 — Starbucks Reserve Roastery workers in Seattle join unionization effort — Employees at the Seattle roastery are now the second group of flagship store employees to file a petition to join Starbucks Workers United.
EDITOR'S NOTE — Ready for a real voice on the job? Get more information about how you can join together with co-workers and negotiate a fair return for your hard work. Or go ahead and contact a union organizer today!
► From the Tri-City Herald — 'Listen, Biden.' Tri-Cities rally calls for promised immigration reform — The United Farm Workers organized a 'Day Without Immigrants' rally in Pasco, WA. Tri-Cities demonstrators stood over Highway 395, drawing attention to the need to move forward with immigration reform promised by the Biden administration.
► From KNKX — New campaign wants pay standard for Seattle delivery app workers — The national Pay Up campaign aims to ensure delivery app workers get paid at least $15 an hour, plus the cost of mileage and other expenses. Advocates also want to make sure that any tips from customers go directly to the workers. Locally, advocates are calling on the Seattle City Council to pass new legislation. On Wednesday, gig workers and activists are holding a demonstration in front of Seattle City Hall to call attention to the issue.
► From the union-busting Columbian — COVID-19 outbreak grows at Larch Corrections Center — The number of active COVID-19 cases jumped to 41 among incarcerated individuals at Larch Corrections Center, a nearly 193 percent increase since Friday.
---
THIS WASHINGTON



The Stand (updated today) — Where pro-worker bills stand in Olympia — Today (Tuesday, Feb. 15) is the cutoff deadline for bills to pass from their houses of origin.
► From the Spokesman-Review — Safe staffing bill passes state House but disagreement continues — Proposed requirements for the numbers of nurses and other health care workers on duty in hospitals won support from the Washington state House of Representatives on Sunday. The bill was amended to lesson possible penalties for violating the requirements, but hospital administrators remain strongly opposed to the concept.
PREVIOUSLY at The Stand:
Video: Why Washington needs safe staffing standards (Jan. 19)
Lawmakers introduce bipartisan healthcare safe staffing bills (Jan. 11)
Nurses to WA State Legislature: Address hospital staffing crisis (Dec. 14, 2021)
ALSO see the WSLC one-pager on this safe staffing bill.
► From Crosscut — WA transit agencies say federal relief funds were distributed unfairly — In total, the federal government swooped in with three massive COVID relief packages, infusing about $2 billion into Puget Sound transit agency budgets — 10 times the usual $200 million that trickles down from the federal government each year. But, as often happens with a big gift of cash, how to spend that money has been a big point of debate and contention in the region.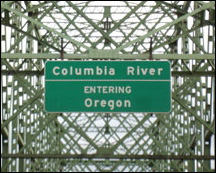 ► From KOMO — State lawmakers look to invest $1 billion in Interstate Bridge project — It's a project decades in the making, with failed attempt, after failed attempt, to get the Interstate Bridge redone after more than 100 years of connecting Oregon and Washington. Now, lawmakers in Washington are trying new tactics. The $16 billion infrastructure plan going through the Legislature now will include $1 billion for a new Interstate Bridge.
The Stand (Feb. 9) — Coalition backs 'Move Ahead Washington' — Labor, business and environmental interests support Democrats' bold transportation package.
► From the Wash. State Wire — I-5 bridge politics: Senate Transportation votes to delay fuel tax on Oregonians — The $16.8 billion transportation plan included a 6-cent per-gallon tax on fuels manufactured in the state's refineries but sold in other states. The Senate Transportation Committee voted to delay the implementation of the tax from Feb. 2023 until June 2023.
► From the Wash. State Wire — Ditching tolls on Narrows Bridge gets downgraded to cheaper tolls — Sen. Emily Randall's (D-Bremerton) ambitious plan to end tolls on the Tacoma Narrows Bridge with a $772 million infusion of cash got a significant haircut Monday in Senate Transportation. SB 5488 now calls for spending $130 million over the next 10 years to reduce the tolls by 75 cents.
► Meanwhile, from the Oregonian — Farmworker overtime bill, 1 of hottest in 2022 session, stays alive — A bill that would extend overtime pay to Oregon farmworkers is still alive in Salem, as lawmakers voted along party lines Monday to move the bill out of the House Business and Labor Committee.
FROM the WSLC 2021 Legislative Report — Historic end of a racist legacy: Washington's farmworkers win overtime pay.
---
AEROSPACE

► From the PS Business Journal — Analyst: Boeing's next jet may not come from the Seattle-area factories — While the Puget Sound region offers Boeing an available labor force, it's no guarantee that work on a new jet will happen in Washington, says Michel Merluzeau, an analyst for Air Insight Research. Modifying its Renton facilities for more automated production "would require such investment as to be prohibitive," he said, while areas such as Texas, Alabama and South Carolina have more potential for factory development.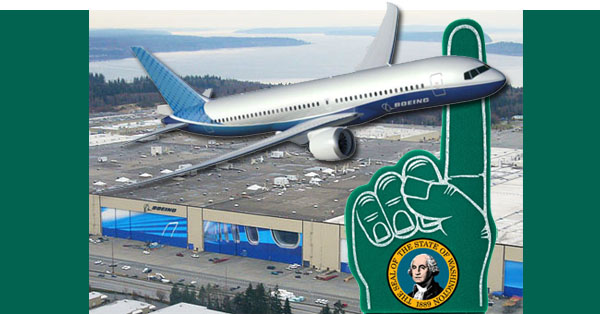 EDITOR'S NOTE — If Boeing execs decide to try to build their next jet on the cheap (again) at a new "automated" production site in a so-called Right-to-Work state, it will demonstrate they have learned nothing from the disaster of their 787 development. Now is the time for the company to in-source production with its experienced, proven, profitable workforce here in Washington state, and regain customers' confidence that it builds the best jets in the world.
The Stand (Sept. 13, 2018) — Washington ranked #1 (again) for aerospace manufacturing
► From the Seattle Times — Lawmakers demand fresh investigation into FAA decision not to penalize Boeing for MAX failures — Leading congressional Democrats have asked the Department of Transportation Inspector General's Office to review what they see as the FAA's failure to hold Boeing accountable for serious lapses that contributed to the two 737 MAX crashes. U.S. House Transportation chair Rep. DeFazio (D-Ore.) and aviation subcommittee chair Rep. Rick Larsen (D-Everett) are pushing for civil action against Boeing and potentially against individual employees.
---
THAT WASHINGTON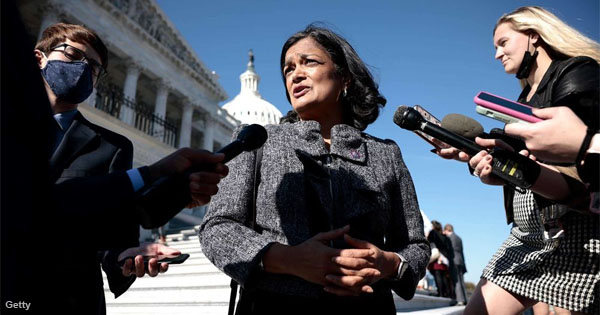 ► From Bloomberg — Pramila Jayapal is imposing discipline on the Democratic left — Under her leadership, the Congressional Progressive Caucus has gone from an ineffective assemblage to a focused voice for the left flank of the Democratic Party. Jayapal has strictly enforced a new rule requiring the 98 members to vote with the group at least two-thirds of the time on bills where the caucus has taken a position, and typical attendance at its weekly meetings has swelled from about 10 to more than half the membership. "My goal was about the outcome," Jayapal says. "How do we make the progressive caucus stronger?"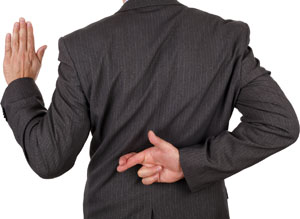 ► From Politico — These companies stopped campaign donations to election objectors. Their lobbyists did not. — In the weeks following last year's riot at the U.S. Capitol, Amazon suspended all campaign donations to the 147 Republicans who objected to certifying the election that day, calling their behavior "unacceptable." Six months later, Amazon lobbyists began doling out thousands of dollars in personal donations to those very lawmakers… Lobbyists for Microsoft gave more to the so-called "insurrectionists" than any of the other major tech companies, according to the campaign finance filings for 2021.
► From Politico — Easter SCOTUS confirmation in doubt as Biden deliberates — A nominee this week "would be optimal, but not likely," said Senate Majority Whip Dick Durbin, chair of the Judiciary Committee. "The president is still interviewing."
► From the AP — Pentagon: Contractor mergers hurt national security, economy — The Defense Department report calls on five sectors to develop plans for durable supply chains: casting and forgings, missiles and munitions, energy storage and batteries, strategic and critical materials and microelectronics.
EDITOR'S NOTE — They're not great for working families either.
► From the NY Times — Biden administration promises to buy 'clean' industrial materials — A new initiative aims to reduce emissions from steel, cement, aluminum and other materials used in the industrial sector, which generates about a third of the nation's greenhouse gases.
EDITOR'S NOTE — And a related story…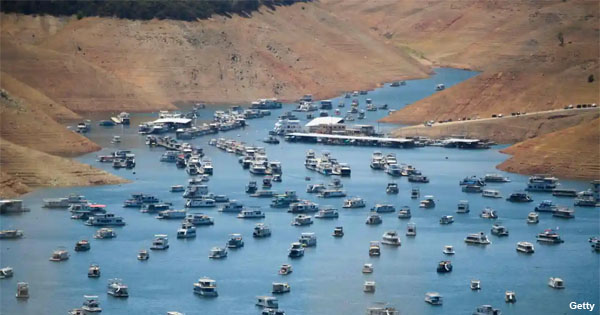 ► From The Guardian — U.S. west 'megadrought' is worst in at least 1,200 years, new study says — The American west has spent the last two decades in what scientists are now saying is the most extreme megadrought in at least 1,200 years. In a new study, published on Monday, researchers also noted that human-caused climate change is a significant driver of the destructive conditions and offered a grim prognosis: even drier decades lay ahead.
---
NATIONAL
► From The Guardian — Amazon warehouse workers prepare for historic union vote — Workers at the Amazon warehouse in Bessemer, Alabama, have begun the rerun of a historic union election after the US labor regulator ruled Amazon's conduct had interfered with a previous election in 2021 and ordered a new vote. If successful, the warehouse would be the first Amazon facility to unionize in the U.S.
► From Reuters — School boards get death threats amid rage over race, gender, mask policies — Local school officials across the United States are being inundated with threats of violence and other hostile messages from anonymous harassers nationwide, fueled by anger over culture-war issues. Reuters found 220 examples of such intimidation in a sampling of districts.
► From The Hill — 1400 New York City workers fired over vaccine mandate — City officials said 1,430 city employees were terminated after they were on unpaid leaves for months over their refusal to get the vaccine.
► From the LA Times — A Hollywood union tried to promote diversity. Then things got complicated. — Brittny Chapman was recruited to help lead a new diversity committee for Motion Picture Costumers Local 705. The committee set lofty goals and recruited diversity consultants. But just four months later, she and the three co-chairs of color of the committee resigned in protest, questioning the union's sincerity to achieve diversity. The story of what happened when costumers tried to instigate reform is a tale of the frustrations and barriers to progress that exist in many Hollywood unions. But it also offers glimmers of hope.
---
INTERNATIONAL
► From Reuters — Australian nurses strike over COVID-spurred staff shortages, pay conditions — Thousands of nurses in Australia's most populous state walked off the job on Tuesday for the first time in nearly a decade to begin a 24-hour strike after talks with the government to plug staff shortages and secure a pay rise failed.
---
The Stand posts links to Washington state and national news of interest every weekday morning by 10 a.m.
Short URL: https://www.thestand.org/?p=105984
Posted by
David Groves
on Feb 15 2022. Filed under
DAILY LINKS
. You can follow any responses to this entry through the
RSS 2.0
. Both comments and pings are currently closed.