Stadium workers also locked out | Can Boeing double down? | Insourcing vs. inflation
Wednesday, March 9, 2022
---
LOCAL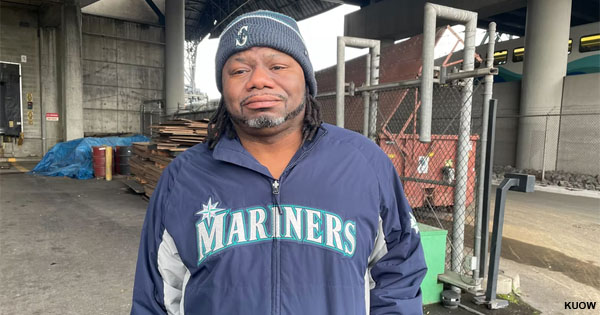 ► From KUOW — 'It's been a rough two years.' Seattle MLB stadium workers have some demands of their own — It's been 96 days since the Major League Baseball lockout began. Last week, Major League Baseball Commissioner Rob Manfred canceled the first two series of the regular season. Now, the earliest the baseball season will start is the second week of April. The financial impact of the delay is already being felt across each stadium… Stadium employees returning from the off season say they are concerned about health insurance coverage, bleeding through their savings, and some not qualifying for unemployment. As negotiations persist, workers represented by UNITE HERE Local 8, have demands of their own. They are asking for a fair contract for the baseball employees, a $22 minimum wage similar to the workers at nearby Lumen Field, health care coverage for employees that lost coverage during the lockout and pandemic, and they also want tip lines at all concessions. UNITE HERE Local 8, the union that represents the workers won a deal to get workers at Lumen field a $22 minimum wage.
The Stand (March 4) — Players launch $1 million fund for workers affected by MLB lockout
► A related story from the AP — MLB, union bargain for 16 1/2 hours, recess until morning — Negotiators for locked-out players and Major League Baseball spent 16 1/2 hours bargaining, then recessed talks until Wednesday morning as Commissioner Rob Manfred let his deadline to reach a deal preserving a 162-game season pass. Shortly after 3 a.m. on the 98th day of the lockout, MLB said no additional games had been canceled and talks will continue.
► From the Tri-City Herald — 'Destruction is too great.' All employees laid off after fire guts Hermiston potato chip plant — Two weeks after a fire devastated a Tri-Cities area food plant, the company has announced it will be laying off all of the site's 230 employees. The Hermiston Shearer's Foods plant, which produced chips and salty snacks for private brands, caught fire after a propane boiler exploded on Feb. 22.
---
THIS WASHINGTON



► From the PS Business Journal — Nurse staffing bill dies in state Legislature as session winds down — A state bill to enact nurse-to-patient ratios in Washington hospitals is considered dead in Olympia after it failed to pass through a Senate committee late last month. In addition to setting standards for nurse workloads, HB 1868 would have enabled fines for hospitals that don't obey them. The bill carried strong support from the state's nurses unions and vehement opposition from hospitals.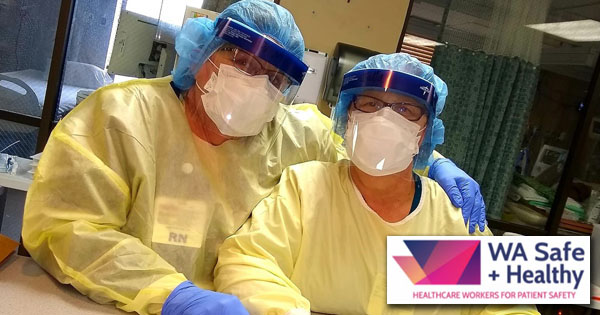 TODAY at The Stand — Coalition: Hospital staffing crisis isn't going away, neither are we (statement from the leaders of SEIU Healthcare 1199NW, UFCW 3000 and the Washington State Nurses Association re: HB 1868)
► From the Seattle Times — Unlicensed teachers taught in 3 WA charter schools, audit finds — Washington state auditors say a group of charter schools in the Puget Sound region allowed two dozen unlicensed teachers to instruct classes during the 2019-2020 school year, a violation of state law that resulted in the schools receiving a combined $3.89 million in "unallowable" funds from the state.
The Stand (March 7) — Audit finds uncertified teachers at Summit charter schools
► From the union-busting Columbian — Legislature sets $1.2B for I-5 Bridge project — Lawmakers have come to an agreement on the $16 billion state infrastructure package, which will likely include not just the original $1 billion planned for the Interstate Bridge Replacement Program but $1.2 billion.
► From the (Everett) Herald — Rep. Sutherland investigated after argument with security chief — An investigation is under way to determine if state Rep. Robert Sutherland (R-Granite Falls) violated the Legislature's Code of Conduct when he allegedly berated and swore at the House chief of security on the Capitol grounds this past weekend.
---
AEROSPACE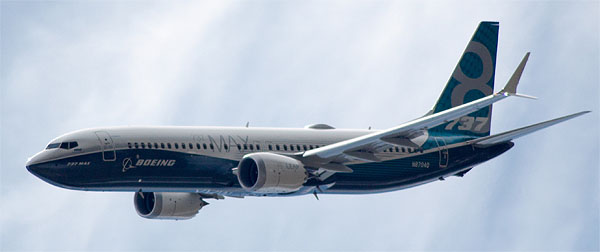 ► Exclusive from Reuters — Boeing aims to nearly double 737 MAX production by end-2023, sources say — Boeing Co. has preliminary plans to boost production of its cash cow 737-family narrowbody to around 47 per month by the end of next year, as the U.S. planemaker looks to extend its recovery from successive crises, two people familiar with the matter said. After slashing production due mainly to the pandemic, Boeing and Airbus are seeing more demand for their medium-haul passenger jets, with both planemakers adding eye-catching deals to their order books in recent weeks. Boeing's production plans shift and are influenced by many factors, the people cautioned. Doubts are already swirling in the industry over whether the supply chain will be able to meet aggressive production ramp-up plans, particularly in Europe. Suppliers are grappling with labor and materials shortages and weakened balance sheets following the overlapping pandemic and 737 MAX safety grounding crises.
► From the Seattle Times — Supply chain problems further slow Boeing deliveries — The pace of Boeing jet deliveries, already slowed by lack of access to the Chinese market, is being hit by supply chain glitches. Some airplanes cannot be completed for want of items as small as a roll of tape. Boeing said Tuesday it delivered just 22 airplanes last month and won 32 net orders.
► From the Seattle Times — Boeing may ask Congress to extend MAX 10 exemption from safety rule — Multiple sources within the FAA, Boeing and Congress say the jetmaker may not get the largest 737 MAX variant, the MAX 10, through FAA certification in time to hit a crucial deadline that if missed would trigger a new tighter safety requirement — from which Boeing wants an exemption. Missing the year-end deadline could mean having to substantially revamp the MAX 10 cockpit systems, a redesign of the aging 737 flight deck that the company previously declared impractical.
---
THAT WASHINGTON
► From the Washington Post — Senate passes $107 billion overhaul of USPS, lauding mail agency's role in pandemic response — The Senate on Tuesday approved a $107 billion financial overhaul of the long-beleaguered U.S. Postal Service, providing monetary relief for the agency that leaders say will allow it to modernize and invest in efficient service. President Biden has signaled his intent to sign the legislation, which has already cleared the House.
TODAY at The Stand — U.S. Senate passes Postal Service Reform Act — In "monumental victory" for USPS workers, bill heads to Biden to become law.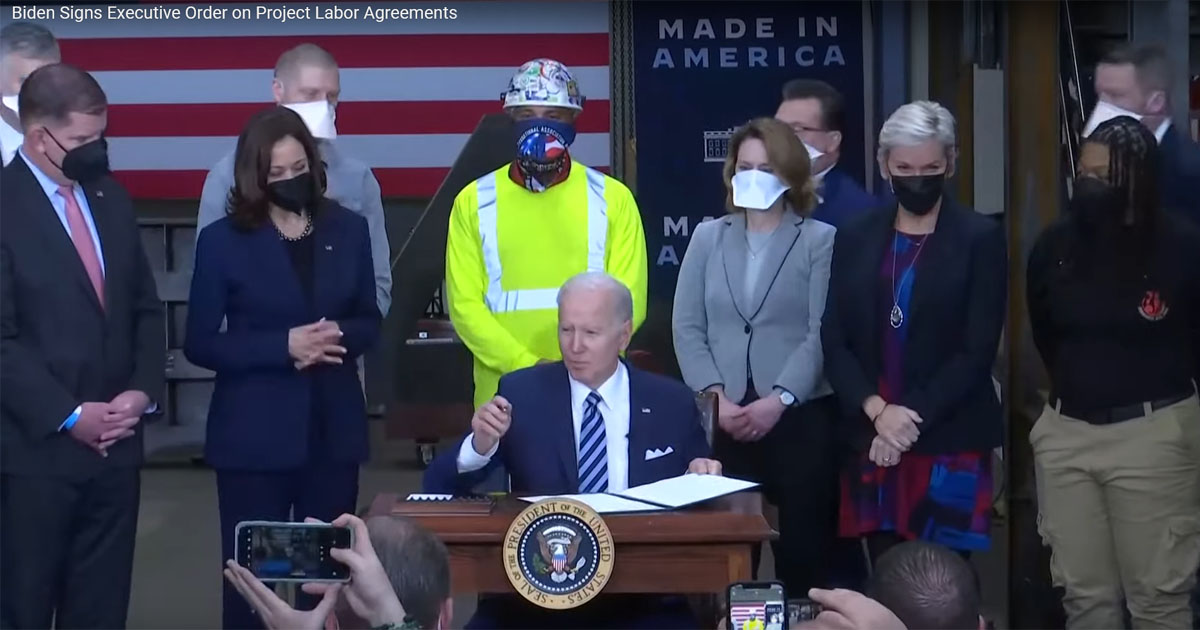 ► From the AP — Biden's inflation plan upends thinking on jobs sent overseas — President Joe Biden has a solution for high inflation that seems counterintuitive: Bring factory jobs back to the U.S. This challenges a decades-long argument that employers moved jobs abroad to lower their costs by relying on cheaper workers. The trend contributed to the loss of 6.8 million U.S. manufacturing jobs, but it also translated into lower prices for consumers and put downward pressure on inflation in ways that kept broader economic growth going. It was a trade-off that many corporate and political leaders were privately comfortable making. Now, with inflation at a 40-year high, the president has begun to argue that globalization is stoking higher prices. That's because proponents of outsourcing failed to consider the costs of increasingly frequent global supply chain disruptions. Recent disruptions have included the COVID-19 pandemic, shortages of basic goods like semiconductors, destructive storms and wildfires and, now, the Russian invasion of Ukraine, which has sent oil prices soaring.
► From The Hill — Lawmakers reach $1.5T deal on government funding package — Congressional negotiators have reached a bipartisan deal on a $1.5 trillion sprawling omnibus package to fund the government, as pressure mounts on lawmakers to wrap up spending talks under the wire amid the ongoing crisis in Ukraine.
► From The Hill — House to vote on stopgap bill to avert shutdown
► From the WSJ — Job openings near record as labor market emerges from Omicron disruptions — Demand for workers remained close to a record high at the start of the year despite the disruptions of the Omicron COVID-19 variant, another sign of a muted impact of the variant on the U.S. economy. The Labor Department on Wednesday said there were 11.3 million job openings in January, down slightly from the previous month's revised 11.4 million—a new high.
---
NATIONAL
► From the Minneapolis Star-Tribune — Minneapolis teachers walk picket lines as strike begins — Minneapolis Public Schools teachers and educational support professionals went on strike Tuesday for the first time in more than 50 years, prompting the district to cancel classes indefinitely. "We're on strike for safe and stable schools and systemic change," said Greta Callahan, president of the teacher chapter of the Minneapolis Federation of Teachers.
► From the AP — Uptick but no exodus: Despite stress, many teachers stay put — Teachers have been working longer hours. They're more stressed out. And many say they've considered quitting. Yet the vast majority of teachers have stayed in the profession throughout the pandemic, according to a new analysis. The numbers indicate that a feared teacher exodus has not yet come to pass — although concerning signs about the health of the profession remain.
► From the Washington Post — Redlining means 45 million Americans are breathing dirtier air, 50 years after it ended — Decades of federal housing discrimination did not only depress home values, lower job opportunities and spur poverty in communities deemed undesirable because of race. It's why 45 million Americans are breathing dirtier air today, according to a landmark study released Wednesday.
► From HuffPost — Oil workers on foreign-flagged ships are at the mercy of corporations — Flying a foreign flag is just one way companies evade accountability for injuries and deaths that occur while pulling oil and natural gas from the seafloor, an inherently dangerous line of work. Oil and gas extraction workers on land and offshore are about six times more likely than the average U.S. worker to be killed on the job, according to CDC data from 2008 to 2017, the most recent data available. Even as the offshore workforce has shrunk 40% in recent years, fatalities have increased.
---
POLICE ACCOUNTABILITY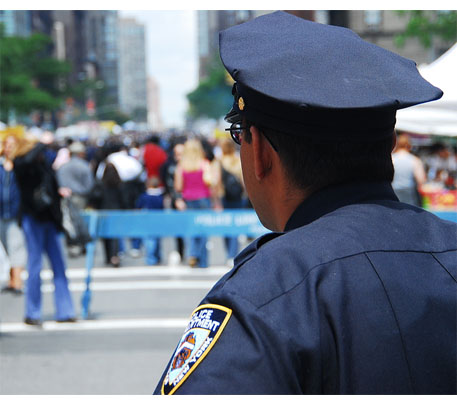 ► From the Washington Post — The hidden billion-dollar cost of repeated police misconduct — Alleged misconduct by more than 7,600 officers — from Portland, Ore., to Milwaukee to Baltimore — has led to payouts to resolve lawsuits and claims of wrongdoing, according to a Washington Post investigation. The investigation for the first time identifies the officers behind the payments. More than 1,200 officers in the departments surveyed had been the subject of at least five payments. More than 200 had 10 or more. The repetition is the hidden cost of alleged misconduct: Officers whose conduct was at issue in more than one payment accounted for more than $1.5 billion, or nearly half of the money spent by the departments to resolve allegations.
---
The Stand posts links to Washington state and national news of interest every weekday morning by 10 a.m.
Short URL: https://www.thestand.org/?p=106619
Posted by
David Groves
on Mar 9 2022. Filed under
DAILY LINKS
. You can follow any responses to this entry through the
RSS 2.0
. Both comments and pings are currently closed.