We're not happy | Railroads called out | Part of something bigger
Thursday, April 14, 2022
---
COVID
► LIVE from the Seattle Times — Coronavirus daily news update, April 14 — The latest count of COVID-19 cases in Washington totals 1,471,754 infections (14-day average of cases per day: 1,192) and 12,589 deaths.
► From the Washington Post — Mask mandate extended for air travel and public transit through May 3 — Masks will continue to be required until at least May 3 when flying commercially and in other transportation settings, including on buses, ferries and subways, while health officials monitor an uptick in coronavirus cases, the CDC said Wednesday.

► From the Tri-City Herald — State health officials vote not to require COVID vaccination in schools — The Washington State Board of Health voted unanimously not to add COVID-19 vaccines to the state's list of required immunizations for schools and child care facilities on Wednesday during the board's virtual meeting.
---
LOCAL


► From the PS Business Journal — Concrete flows again in Seattle area but tensions still high as labor deal remains elusive — More and more concrete mixer trucks are on the roads in the Seattle region, but the strike by Teamsters Local 174 is far from over. Rhetoric remains hot as some projects have received deliveries from replacement drivers. The limited return of union drivers in March got a big boost on Friday when the union made — and the concrete suppliers accepted — an "unconditional return to work" offer for all 300-plus striking ready-mix truck drivers. Negotiations are to continue as work resumes. On Monday, the union said the concrete suppliers had called back only 10 drivers. The companies' spokesman said Wednesday companies are working to ramp up operations.
► From the (Everett) Herald — Concrete walkout ends; Lynnwood light rail impact may linger — After some of the concrete companies called back workers this week about 80 were now on the job, said Mike Walker, a Teamsters Local 174 business agent and driver for 26 years. The union has said the original walkout involved about 330 workers. "We're going to keep bargaining," Walker said. "They've got all these guys back at work now, but we're not happy."
---
THIS WASHINGTON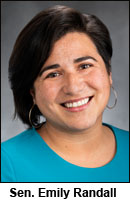 ► From the Kitsap Sun — New law requires Washington state employers to post pay, benefit information in job ads — SB 5761 requires employers, beginning Jan. 1, 2023, to disclose a salary range upfront in print or online job postings and provide general information about the position's benefits. In addition to saving time for both employers and applicants, bill sponsor state Sen. Emily Randall (D-Bremerton) argues, the measure will improve transparency by empowering applicants with more information when they negotiate their salaries. She also hopes it will help narrow stubborn pay gaps for women and people of color, she said.
"It's not fair and equitable to lowball folks, or to hide the ball in recruiting when not everyone comes with the same resources. Folks would know whether it was a good fit for them, and whether it was something they could support themselves and their families. I think it's about equity — that's the bottom line."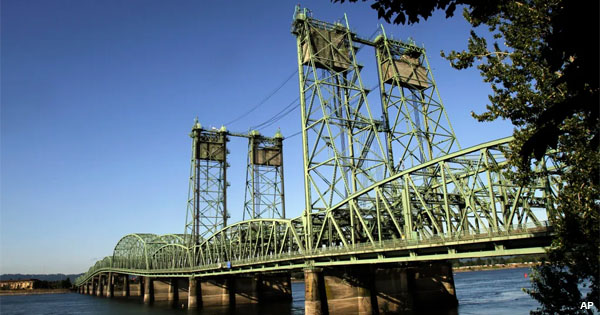 ► From the Seattle Times — Is a new I-5 bridge connecting WA and OR finally on track? — A new effort to replace the bridge gained significant momentum during the 2022 Washington legislative session. Lawmakers committed $1 billion to cover the state's anticipated share of a project expected to cost between $3.2 billon and $4.8 billion. Meanwhile, legislation signed into law by President Joe Biden has created two new big federal pools of money — $5 billion for megaprojects and $12.5 billion for bridge investments — that also might help in funding. Other financing could come from tolling as well as an investment from Oregon's Legislature as soon as next session. "It's time to now take this once-in-a-generation investment in infrastructure … and get this project built," said Sen. Maria Cantwell (D-Wash.)
► From the Yakima H-R — State's new redistricting plan to stand for 2022 elections, judge says — Washington's new redistricting plan will stand for the 2022 election cycle, despite two lawsuits filed over the new political boundaries in Central Washington.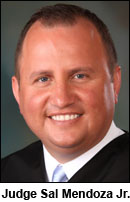 ► From the Tri-City Herald — Tri-Cities judge and first Hispanic from WA nominated by Biden to 9th Circuit Court — If his nomination is confirmed by the U.S. Senate, Sal Mendoza Jr. of the Tri-Cities will be the first Hispanic judge from Washington state to ever serve on the 9th Circuit. A lifelong resident of Washington and graduate of Prosser High School, he worked the crops of the Mid-Columbia alongside his parents. There were days he rose before dawn then rushed home to change clothes and get to school in time to get credit for a full day of classwork.
► From the News Tribune — School bus company settles safety violations complaint with WA state regulators — A charter school bus company that operates in Pierce and Thurston counties has settled a complaint over safety violations with state regulators. Staff for the Utilities and Transportation Commission announced a $198,000 settlement with Ohio-based First Student Inc. on Tuesday. The agreement came after staff filed a complaint in February, finding "new and repeated safety violations."
---
AEROSPACE



► From Bloomberg — As Boeing drops Russian metal, Airbus defends plans to keep importing titanium — Airbus defended its decision to keep importing Russian titanium, contending sanctions would hurt aerospace manufacturers who depend on the lightweight metal and wouldn't deter Vladimir Putin after his invasion of Ukraine.
---
THAT WASHINGTON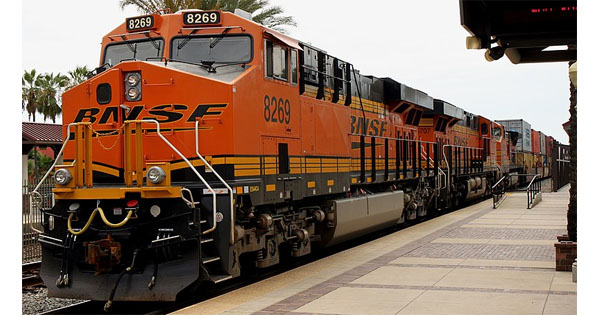 ► From Trains — TTD union asks federal regulators to delve into rail service, employment issues — The Transportation Trades Department of the AFL-CIO has joined the chorus of organizations asking federal regulators to address Class I railroad service problems. TTD President Greg Regan:
"It is clear that a lack of oversight has allowed Class I railroads to operate in a manner that is harmful to shippers, employees, and the American public, and these issues will not resolve out of self-regulation by the carriers. We urge the Board to continue to delve into the service issues faced by shippers, and how these issues have been caused or exacerbated by an overly reduced workforce."
► From Bloomberg — Food supply trouble pinned on railroad 'negligence,' layoffs — Labor unions are blaming freight railroad operators for cutting employees to streamline operations, contributing to rail delays and straining the nation's food and energy supply chains.
► From the AP — Railroads work to resolve delays — Shippers, regulators and rail labor groups say they believe the heart of the problem is that railroads cut too deeply when they eliminated nearly one-third of their workforce in recent years in the name of efficiency.
► From the NY Times — Supply chain hurdles will outlast pandemic, White House says — The pandemic and its ripple effects have snarled supply chains around the world, contributing to shipping backlogs, product shortages and the fastest inflation in decades. But White House economists argue that while the pandemic exposed vulnerabilities in the supply chain, it didn't create them — and they warned that the problems won't go away when the pandemic ends. Climate change, and the increasing frequency of natural disasters that comes with it, will make future disruptions inevitable, they said.
EDITOR'S NOTE — And then, there's man-made disasters…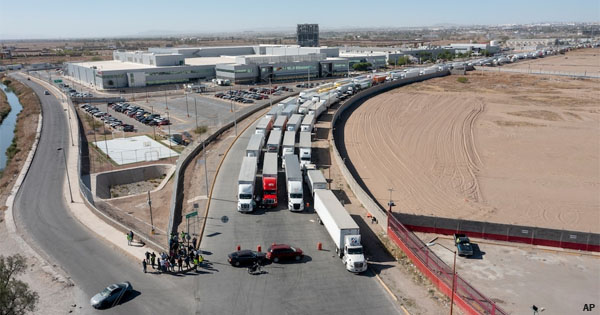 ► From the Washington Post — White House, truckers blast Texas as inspections snarl Mexico traffic — Huge, multi-mile traffic jams at numerous U.S. border crossings in Mexico worsened Wednesday as Texas Gov. Greg Abbott (R) largely kept in place his new restrictions that require secondary inspections of commercial trucks and other vehicles. The new policy, announced last week, has led some truckers to remain snarled in traffic for more than 30 hours, prompting desperate pleas from fruit and vegetable importers, the auto industry and other executives who said their products are being caught up in a political standoff.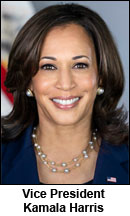 ► From the Philadelphia Tribune — Vice President Kamala Harris offers union support in Philadelphia visit — A sun-drenched crowd of union workers greeted Vice President Kamala Harris Tuesday afternoon as part of a Philadelphia rally calling for new regulations to help American workers. Speaking alongside Labor secretary Marty Walsh and AFL-CIO President Liz Shuler in the parking lot of the Sheetmetal Workers Union Hall in South Philadelphia, Harris announced that OSHA will start inspecting workplaces for heat issues that could impact workers.
► From the Washington Post — Construction firms hit Biden labor agreement plan that unions praise — Almost simultaneously as Biden praised "project labor agreements" (PLA) to the North America's Building Trades Unions' legislative conference, an Associated Builders and Contractors letter accused him of "taking a dangerously partisan approach" because he promotes those agreements.

EDITOR'S NOTE — "Contractors send Biden sternly worded letter."
---
NATIONAL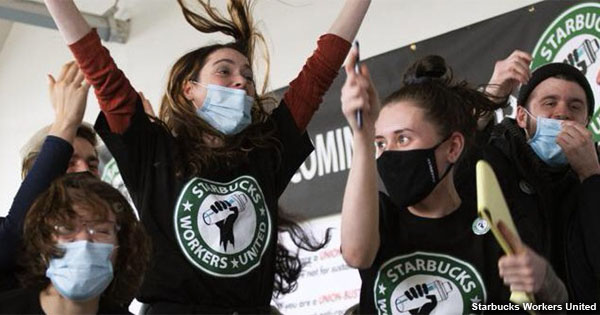 ► From NPR — Starbucks workers' win streak of union elections continues, with no sign of slowing — Worker organizing at Starbucks is on fire. What started with one store in Buffalo has swiftly spread to other locations across the country. Twenty stores have now unionized, including four so far this week in unanimous votes. The union has lost only once, when one of the first three stores in Buffalo to organize voted down the union back in December. More than 200 Starbucks stores have sought elections, with more added every day. The return of Howard Schultz to Starbucks as interim CEO on April 4 hasn't slowed the movement, despite his appeal to employees, known as partners at Starbucks, to trust him — not a union — to make things right for them.
► From the Oregonian — Eugene Starbucks location becomes first in Oregon to unionize
► From the Pittsburgh P-G — Workers at Bloomfield Starbucks vote unanimously to join union
► From CNBC — Starbucks is weighing better benefits for nonunion workers — Billionaire Starbucks CEO Howard Schultz told U.S. store leaders this week that he is reviewing the coffee chain's benefit program for its workers. However, employees who work at company-owned stores that voted to unionize would be ineligible for those improved benefits, he said.
EDITOR'S NOTE — Looks like the union is already winning improvements for Starbucks workers. And if the company tries to deny those new benefits to its unionized employees, watch what happens.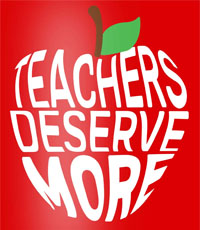 ► From the NY Times — In several states, teachers get their biggest raise in decades — The pay raises are good news for teachers, and strategic moves for politicians. They may encourage teachers to stay put as school labor shortages persist in some school districts. The raises could assuage teachers over labor concerns, with teachers having gone on strike in cities such as Sacramento and Minneapolis. And just around the corner are midterm elections, where education is bound to be a major issue.
► From the AP — Video shows Patrick Lyoya shot in head by Michigan officer — A Black man face-down on the ground was fatally shot in the back of the head by a Michigan police officer, the violent climax of a traffic stop, brief foot chase and struggle over a stun gun, according to videos of the April 4 incident. Patrick Lyoya, 26, was killed outside a house in Grand Rapids.
---
BE A PART OF SOMETHING BIGGER

► From the IUPAT
EDITOR'S NOTE — Are you ready to be a part of something bigger? Get more information about how you can join together with co-workers and negotiate for better working conditions and a fair return for your hard work. Or go ahead and contact a union organizer today!
---
The Stand posts links to Washington state and national news of interest every weekday morning by 10 a.m.
Short URL: https://www.thestand.org/?p=107697
Posted by
David Groves
on Apr 14 2022. Filed under
DAILY LINKS
. You can follow any responses to this entry through the
RSS 2.0
. Both comments and pings are currently closed.