1,000 union jobs | Decline to sign I-1929 | Murray boosts Hanford
Thursday, June 9, 2022
---
LOCAL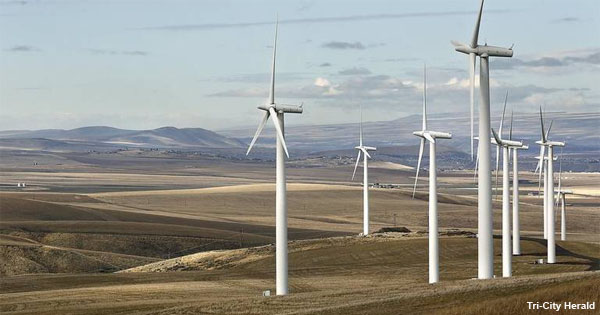 ► From the Tri-City Herald — Proposed wind farm near Tri-Cities will hire up to 1,000 local union workers under new deal — Tri-Cities and Central Washington union workers would build the Horse Heaven wind farm just south of the Tri-Cities, if Washington state Gov. Jay Inslee approves the project. The Laborers' International Union of North America Local 348 in Richland announced Wednesday that a memorandum of understanding has been reached between Scout Clean Energy and Tri-Cities union crafts that build clean energy projects.
TODAY at The Stand — Tri-Cities trades unions reach deal to build Horse Heaven
► From the (Everett) Herald — Despite pleas, Community Transit sticks with vaccine policy — Current and former employees asked the board and CEO to rescind a COVID-19 vaccine requirement.
► From KNKX — Vancouver bans 'targeted picketing' outside homes of city employees, elected officials — The decision follows several recent protests – mainly against measures to quell COVID-19 – outside homes and schools in Clark County.
---
THIS WASHINGTON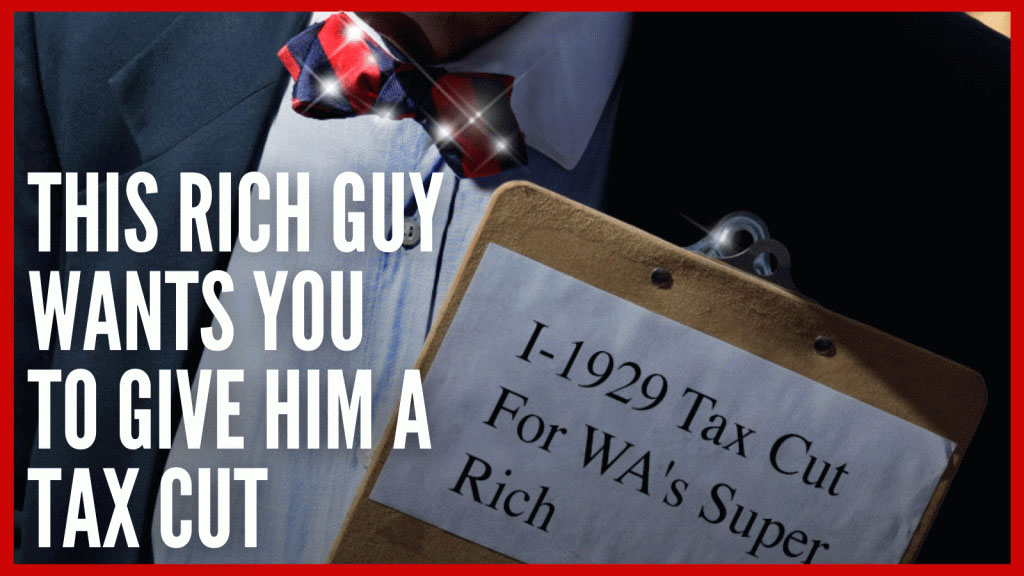 ► From the Yakima H-R — Washington state needs a more just tax code (by Spokane School Board member Jenny Slagle) — Unfortunately, a handful of the wealthiest people in our state filed Initiative 1929 to permanently repeal the capital gains tax we fought so hard for and that would be a critical step in balancing our tax code. If you're asked to sign a petition to put I-1929 on the ballot this fall, consider this: Do Washington's super-rich deserve a huge tax cut at the expense of the rest of us and our kids?
EDITOR'S NOTE — Delegates representing unions across the state voted to OPPOSE Initiative 1929 at the Washington State Labor Council's COPE Convention on May 22. Visit investWAnow.org pledge NOT to sign I-1929.
► From the PS Business Journal — Microsoft to limit noncompete clauses, drop NDAs for US employees — Microsoft is applying nondisclosure agreement and pay transparency policies recently passed in Washington state to all U.S. employees, the company said. Microsoft plans to drop nondisclosure clauses from settlement and separation agreements that "[prohibit] workers from disclosing alleged conduct that they perceive is illegal discrimination, harassment, retaliation, sexual assault, or a wage and hour violation occurring in the workplace."
---
AEROSPACE

► From Business Insider — Boeing is struggling to hire skilled workers to finish building presidential Air Force One jets, risking further delays — Boeing is having trouble hiring qualified workers to finish building the presidential aircraft, Air Force One, according to a report to Congress by the U.S. Government Accountability Office. The GAO said in the report that Boeing employees have to meet strict security requirements to work on building the Air Force One program because of its "presidential mission."
---
THAT WASHINGTON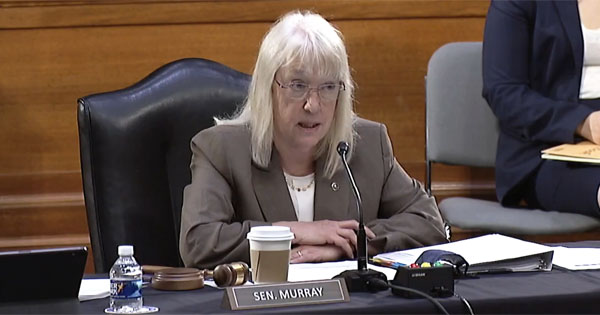 ► Exclusive from the Tri-City Herald — 'Unprecedented.' White House changes Hanford spending request to Congress — The Biden administration has revised its budget request for the Hanford nuclear reservation to boost funding in an unprecedented step by the White House for the site. Sen. Patty Murray (D-Wash.) had repeatedly urged in public and private conversations with the administration that the federal government fully fund environmental cleanup of the 580-square-mile site in Eastern Washington.
► From The Hill — Biden to address major labor conference next week — President Biden next week will travel to Philadelphia to speak at a convention for the AFL-CIO, the largest federation of unions in the country. Biden will deliver remarks on Tuesday at the convention, which takes place every four years. It will be a high-profile event for Biden to emphasize his support for organized labor.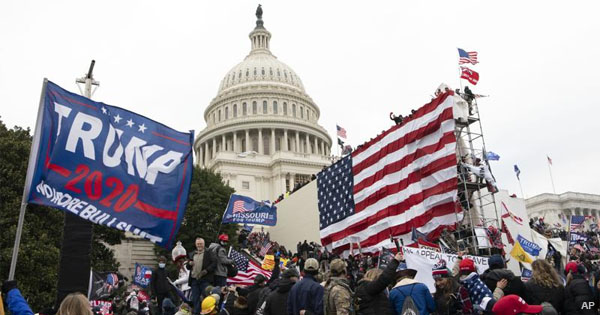 ► From the AP — Jan. 6 Capitol attack committee goes prime time with probe — With never-seen video, new audio and a "mountain of evidence," the House committee investigating the Jan. 6 attack on the U.S. Capitol will attempt to show not only the deadly violence that erupted that day but also the chilling backstory as the defeated president, Donald Trump, tried to overturn Joe Biden's election victory.
► From the NY Times — Jan. 6 hearings will put Trump at the center of plot that resulted in Capitol riot — The House panel investigating the attack will lead off its public sessions with video testimony from people close to the former president, and footage revealing the role of the Proud Boys.
From the Intercept — 'There was a very real fear that we would not make it out': Rep. Pramila Jayapal on her escape from the Capitol riot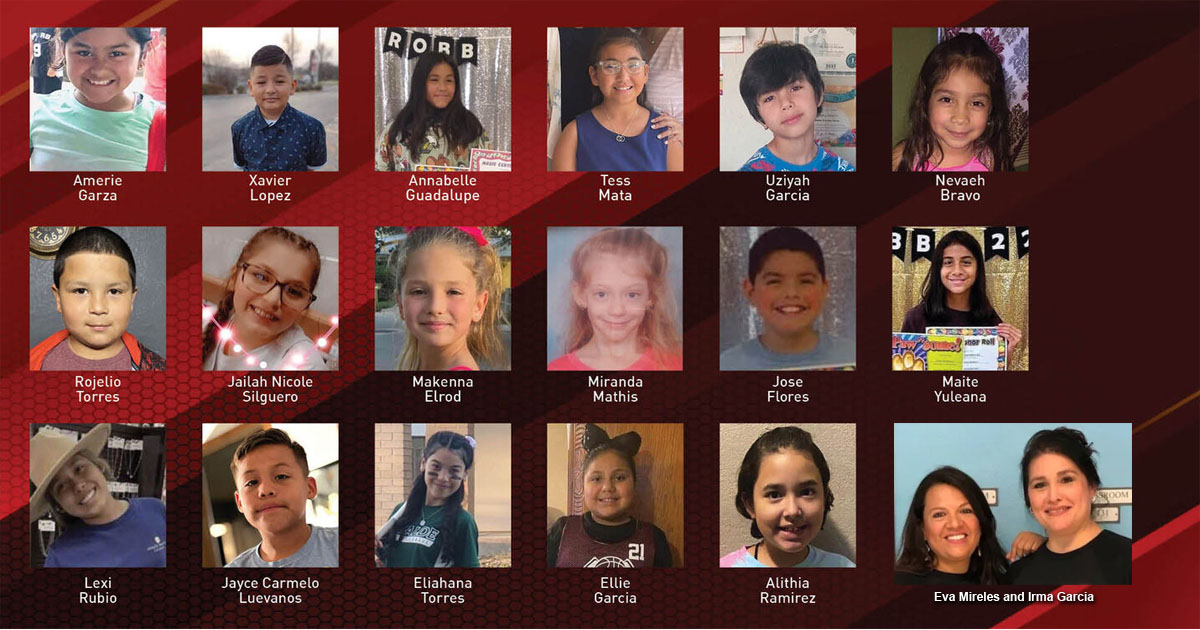 ► From the NY Times — As survivors demand action, House passes gun bill doomed in the Senate — On a day of wrenching testimony from victims of the school shooting in Uvalde, Democrats pushed through a gun control package facing solid Republican opposition and no path in the Senate.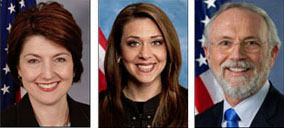 EDITOR'S NOTE — Among other things, this bill would raise the minimum age to purchase a semi-automatic weapon from 18 to 21 (which Washington voters overwhelmingly demanded by initiative) and ban civilians from using high-capacity magazines, which are already the law in Washington state. Every Democratic member of Washington's House delegation voted "yes" and Republican Reps. Cathy McMorris Rodgers, Jaime Herrera Beutler and Dan Newhouse all sided with the National Rifle Association and voted "no."
► From the Washington Post — Congress must find the courage shown by families affected by gun violence — That the families of Uvalde victims came forward to testify so soon after such devastating loss is testament to their courage and selflessness. If only the Republican members of Congress could summon those qualities and stand up to the gun lobby to support sensible gun reforms that have consistent and overwhelming support from the American public.
► From Roll Call — Labor Department urged to forgo retirement plans' climate disclosures — Both supporters and opponents of greater disclosure on climate-related financial risk are urging the Labor Department to complete its current agenda before pursuing additional rules to protect retirement savings and pensions from climate risk.
---
NATIONAL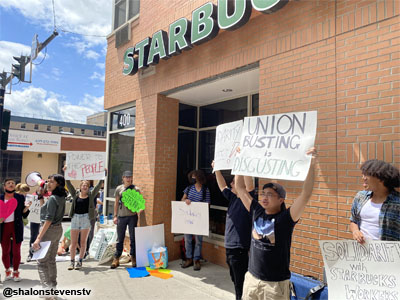 ► From the AP — Workers protest Starbucks' plan to close a unionized store — As tensions rise between Starbucks and baristas who want to unionize, the imminent closure of a store in Ithaca, New York, is taking on outsized significance. Starbucks told workers last Friday it plans to permanently close their store — one of three in Ithaca — on June 10. Starbucks cited facilities issues and staffing problems that have plagued the store. But Workers United, the union that represents Starbucks workers nationwide, says the coffee giant is retaliating against the store for its labor activism.
FROM The Calendar at The Stand — Starbucks Workers United-Cooper Point Village in Olympia invites all to show solidarity by attending a Day of Action protesting the company's unlawful retaliation against workers seeking to unionize. It will begin at 1 p.m. on Saturday, June 11 on the steps of the Legislative Building at the State Capitol. Get details.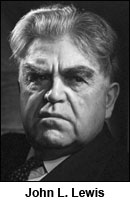 ► From the American Prospect — Labor's John L. Lewis moment (by Steven Greenhouse and Harold Meyerson) — Today's labor leaders and labor unions have a crucial decision to make: Will they remain mere spectators to these efforts, thereby increasing the chances that this very promising moment will peter out? Or will they heed the example of John L. Lewis, and join in solidarity with the most pro-union generation this nation has seen in 80 years? Will they put up the money and resources required to turn this into a watershed moment for labor? This is the first time in decades that America's workers have a real opportunity to increase their power after it has steadily eroded for half a century. If organized labor fails to come in big to help, this may become the last time that workers have that opportunity.
EDITOR'S NOTE — Ready for a voice at work? Get more information about how you can join together with co-workers and negotiate a fair return for your hard work. Or go ahead and contact a union organizer today!
---
INTERNATIONAL
► From Reuters — European airport labour strife, staff shortages disrupt summer travel — Labour strife and staffing shortages have European airports clamouring to find more workers, minimize cancelled flights and reduce headaches for travelers during the busy summer season. Workers at France's Charles De Gaulle airport are striking on Thursday for more pay, with a quarter of flights cancelled. In Italy, crews from budget carriers Ryanair, easyJet and Volotea walked off the job on Wednesday.
---
The Stand posts links to Washington state and national news of interest every weekday morning by 10 a.m.
Short URL: https://www.thestand.org/?p=109022
Posted by
admin
on Jun 9 2022. Filed under
DAILY LINKS
. You can follow any responses to this entry through the
RSS 2.0
. Both comments and pings are currently closed.