WSLC represents | Starbucks strike in Everett | DACA in jeopardy
Wednesday, June 15, 2022
---
AFL-CIO CONVENTION
WSLC OFFICERS REPRESENT!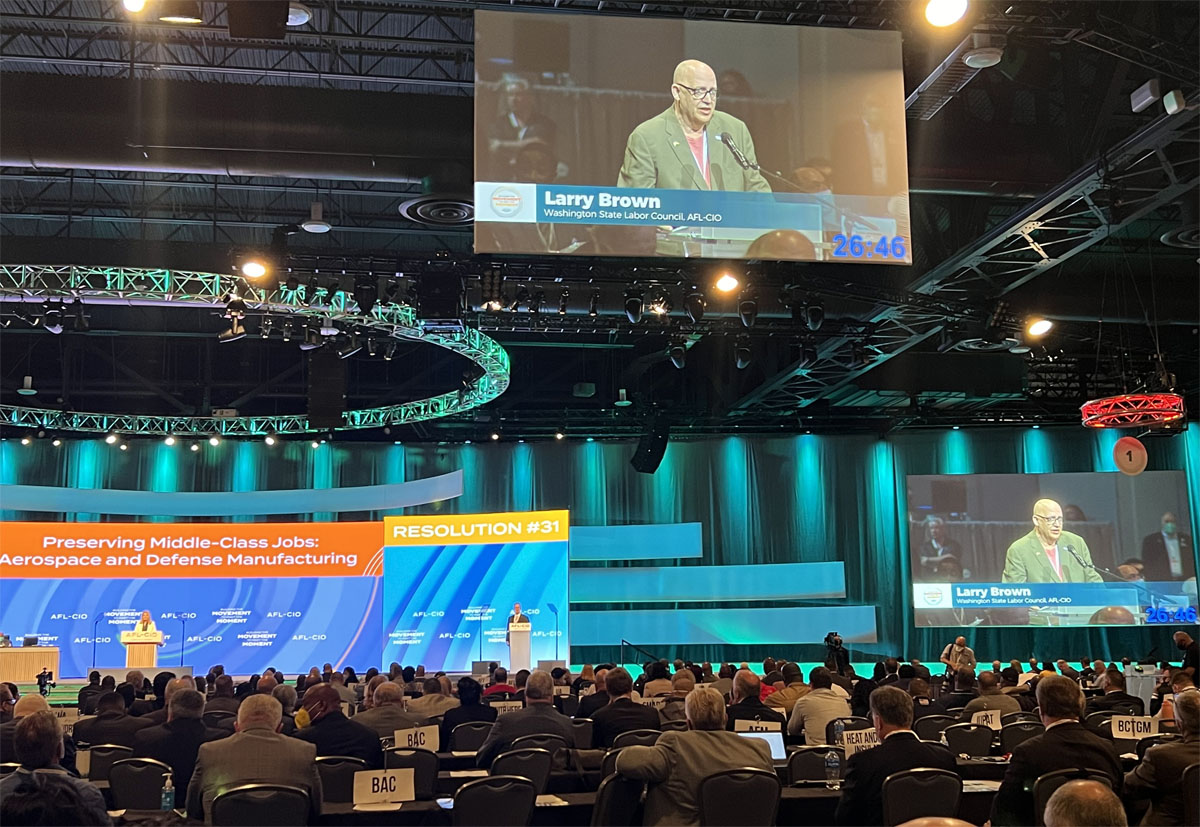 Larry Brown, President of the Washington State Labor Council, AFL-CIO, supports passage of AFL-CIO Resolution #31: Preserving Middle-Class Jobs: Aerospace and Defense Manufacturing at the AFL-CIO Convention in Philadelphia.
► From Reuters — Biden knocks Wall Street, defends economic plans amid recession fears — President Joe Biden blasted Wall Street and Republicans, while making a full-throated defense of his economic plans to thousands of union members in Philadelphia on Tuesday. Often raising his voice to a yell, Biden vowed to continue to pursue billionaires and corporations that his administration says underpay billions of dollars in taxes each year, and to pursue economic policies aimed at shrinking U.S. inequality.
► From the People's World — Labor's 2022 election work to be driven from the bottom up — Organized labor's political campaign this year will be driven from the bottom up, emphasizing issues, as state federations and central labor councils make the key political decisions and then fit candidates into the issue matrix for endorsement decisions. So says AFT President Randi Weingarten, chair of the federation's committee on relations with state feds and CLCs. Weingarten and AFSCME President Lee Saunders are jointly working out that political plan.
The Stand (May 22) — WSLC makes 2022 election endorsements
---
LOCAL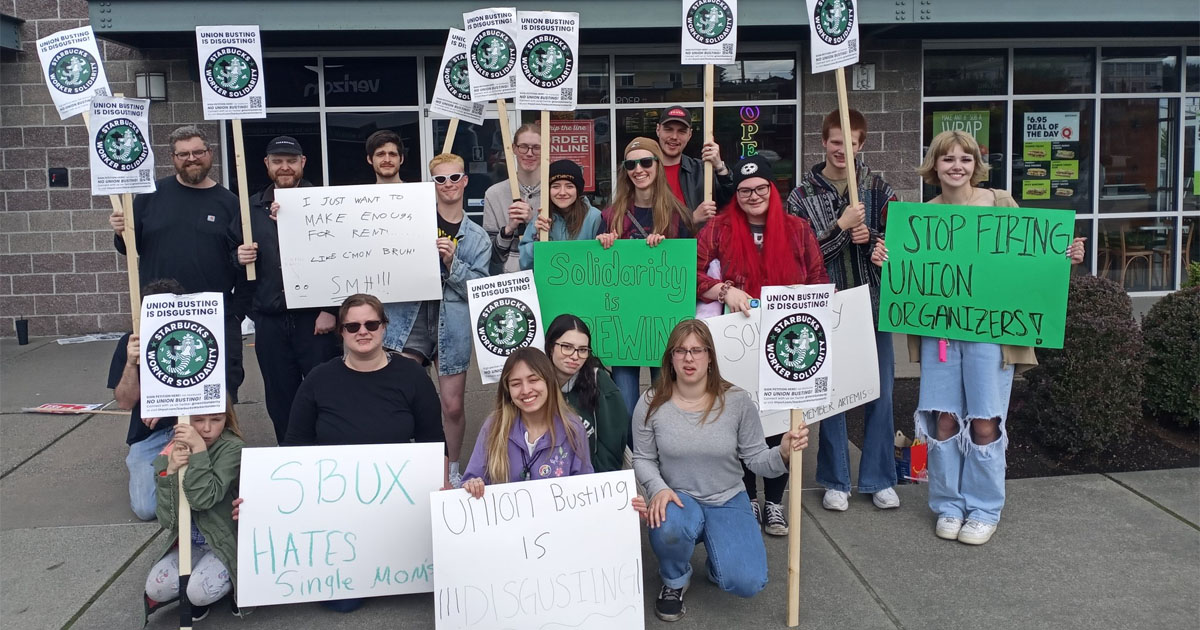 ► Starbucks workers in Everett strike over union-busting — Starbucks workers at the Everett store (37th and Broadway) went on strike Tuesday to protest the firings of two union organizers. They will be picketing again today starting at 9 a.m.
---
AEROSPACE

► From the Seattle Times — Boeing still lags Airbus in jet orders and production, may soon resume 787 deliveries — Monthly data from Airbus and Boeing for May shows the European giant still ahead of its U.S. rival in orders for the year and well ahead in production. On the production side, Airbus has delivered 237 commercial jets this year through May to Boeing's 165 jets. However, Boeing may soon get approval to resume 787 Dreamliner deliveries, which would begin to readjust that imbalance.
---
THIS WASHINGTON

► From the Kitsap Sun — After negotiations with shipbuilder Vigor break down, WSDOT will seek bids for new ferries — Plans for shipbuilder Vigor to launch construction on the next generation of Washington State Ferries vessels have broken down, for now at least, and state officials now say a competitive bidding process will be used to find a company to construct the state's next five ferries in what will be a massive building project that will play out over the next decade.
---
THAT WASHINGTON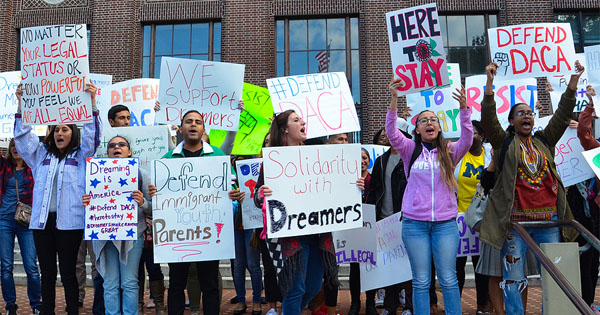 ► From the Washington Post — As DACA immigrant program turns 10, legal challenges persist — The federal program for young immigrants known as "dreamers" turns 10 on Wednesday, facing legal challenges that could end it before Congress decides whether to provide them with a path to U.S. citizenship. The program has offered about 825,000 people a chance to change their lives if they met eligibility requirements that allowed them to apply for renewable two-year work permits, Social Security cards and driver's licenses.
► From the LA Times — No deportation protection. No work permit. On DACA's 10th anniversary, thousands left behind — Ten years after Obama launched the Deferred Action for Childhood Arrivals program, immigrant youths are graduating high school this year with no immigration relief or protection from deportation.
► From The Hill — House looks to beef up security, braces for unions with Legislative Branch bill — House Democratic appropriators are ready to spend more than half a billion extra dollars to fortify security at the Capitol complex and bolster the Capitol Police, while also preparing for a potential wave of congressional staffers trying to unionize.
► From the AP — Biden tells oil refiners: Produce more gas, fewer profits — President Joe Biden on Wednesday called on U.S. oil refiners to produce more gasoline and diesel, saying their profits have tripled during a time of war between Russia and Ukraine as Americans struggle with record high prices at the pump.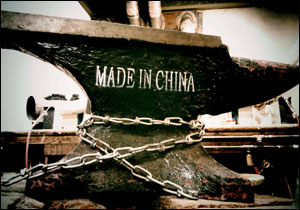 ► From the NY Times — Biden weighs tariff rollback to ease inflation, even a little bit — Any action by the administration to lift the tariffs on China is unlikely to put a large dent in an inflation rate — while the political ramifications could be severe. Some administration economists privately estimate the tariff reductions that Biden is considering would reduce the overall inflation rate by as little as a quarter of a percentage point. Domestic trade groups, labor leaders and populist Democrats like Rep. Tim Ryan (D-Ohio) have pushed Biden to keep the tariffs.
► From The Hill — New shipping legislation targets supply chain bottleneck — Legislation aimed at curbing the power of the container shipping industry, which has seen prices increase tenfold during the pandemic, breezed through the House Monday and could head to the Oval Office for a signature as soon as this week.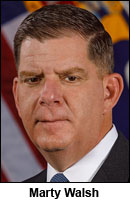 ► From the Washington Post — Americans have gone back to work. Now we can move toward steady growth. (by Marty Walsh and Cecilia Elena Rouse) — Our historic labor market underscores two things: first, that Americans want to work, and second, that the strength of the recovery has positioned our economy well to transition into a kind of steady and stable growth. That means a recovery in which we see employment growth consistent with a low unemployment rate and solid and sustainable real wage increases. This will mean rising living standards for working families and the middle class — a contrast to many years in the decades before the pandemic, when economic growth was too slow and wage gains too minimal to deliver better economic outcomes for working families.
---
ELECTION



► From the Washington Post — New details emerge of Oval Office confrontation three days before Jan. 6 — Jeffrey Clark, a mid-level Justice Department official, wanted Trump to name him attorney general in a plan aimed at potentially overturning the election.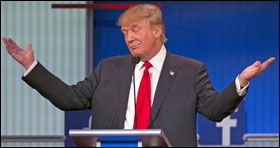 ► From the Seattle Times — WA donors gave $2.7M to Trump 'defense fund' that didn't exist (by Danny Westneat) — The part about the Donald Trump era that I'll never understand is the ease with which he separates his own supporters from their money. And is enabled by fellow Republicans who know better.
► From the NY Times — Far-right Republicans press closer to power over future elections — Midway through primary season, the party has nominated several candidates who deny the 2020 outcome for posts that will have significant sway over the 2024 presidential election.
► From The Hill — GOP commission refuses to certify New Mexico primary vote — New Mexico's secretary of state on Tuesday asked the state Supreme Court to order the Republican-led commission of rural Otero County to certify primary election results after it refused to do so over distrust of Dominion vote-tallying machines.
---
NATIONAL
► From Trains.com — Mediation ends in rail contract negotiations; arbitration offered — The National Mediation Board will end mediation between railroads and their unions over the long-running negotiations for a new national contract, moving the contract process closer to intervention by President Joe Biden. The next step is for the two sides to be offered binding arbitration. But that offer must be accepted by both sides, and union officials say they will not accept.
TODAY at The Stand — Mediation fails in railroad talks; Biden likely to intervene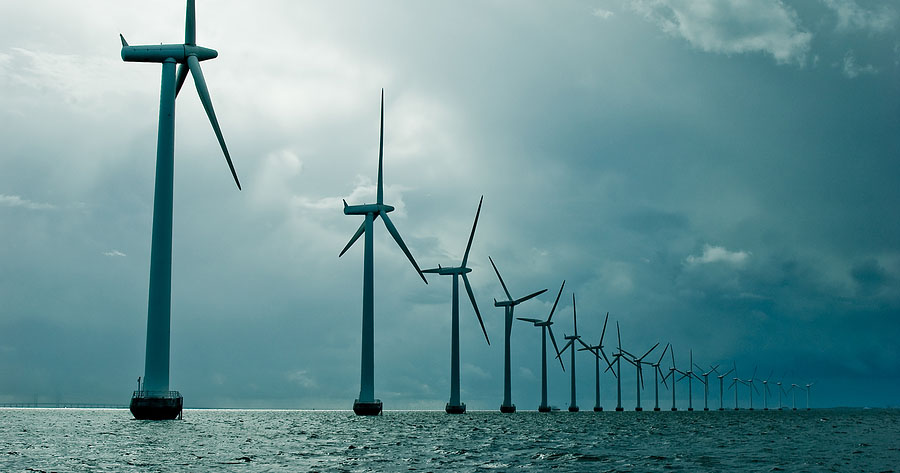 ► From the AFL-CIO — Labor energy partnership publishes white papers on building a domestic union-made offshore wind supply chain — The Labor Energy Partnership on Tuesday published a suite of white papers and a culminating summary report centered around building an equitable, union-made domestic supply chain for U.S. offshore wind. Penned by a range of external authors, these white papers will engage business leaders, government officials, and labor and community organizations to ensure working people benefit from this emerging industry.
► From Bloomberg — Starbucks threatens trans benefits in anti-union push, staff say — Starbucks managers in several states have told baristas that its vaunted transgender-inclusive health-care benefits could go away if they unionize, employees alleged in interviews and a new complaint filed with the NLRB.
@SBWorkersUnited — For context, there were ZERO unionized Starbucks six months ago.
EDITOR'S NOTE — Ready for a voice at work? Get more information about how you can join together with co-workers and negotiate a fair return for your hard work. Or go ahead and contact a union organizer today!
---
The Stand posts links to Washington state and national news of interest every weekday morning by 10 a.m.
Short URL: https://www.thestand.org/?p=109228
Posted by
admin
on Jun 15 2022. Filed under
DAILY LINKS
. You can follow any responses to this entry through the
RSS 2.0
. Both comments and pings are currently closed.