No port strike imminent | Biden backs filibuster | SCOTUS kneecaps EPA
Thursday, June 30, 2022
---
PORT NEGOTIATIONS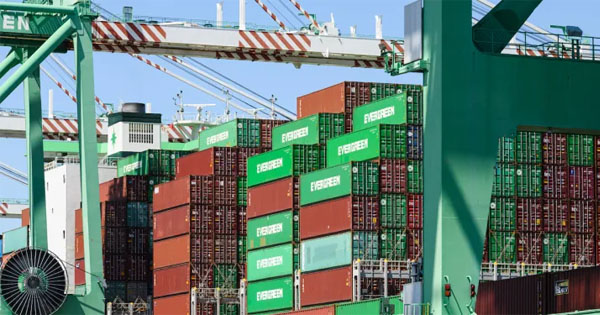 ► From the NW Labor Press — ILWU: No strike imminent at West Coast ports — More than 20,000 West Coast dock workers may be working without a contract shortly. But the ILWU and the Pacific Maritime Association both say they're focused on negotiating, rather than escalating action. Their current contract expires July 1 and they've been bargaining since May. Union and management recently announced they were unlikely to reach agreement before July 1. But despite previous negotiations leading to labor disputes, they said this round hasn't gotten there yet. Their joint statement reads:
"This timing is typical, and cargo operations continue beyond the expiration of the contract. Neither party is preparing for a strike or a lockout, contrary to speculation in news reports. The parties remain focused on and committed to reaching an agreement."
► From the NY Times — As dockworkers near contract's end, many others have a stake — The ports are bustling, but there is a new source of anxiety: the imminent expiration of the union contract for dockworkers along the West Coast. The outcome will be crucial not only for the union dockworkers and port operators, but also for the ecosystem of workers surrounding the ports and for a global supply chain reeling from coronavirus lockdowns and Russia's invasion of Ukraine.
---
LOCAL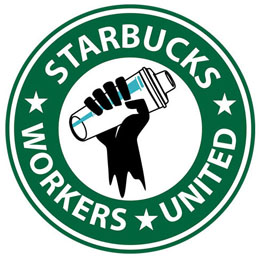 ► From The Stranger — Starbucks 'Heritage District' pushes out workers, employees say — Starbucks workers across Seattle went on strike last weekend to protest the company's decision to create a "heritage district" at three downtown locations. The workers said the decision amounted to "union-busting" and "constructive dismissal," a legal term that describes an employer creating a hostile environment that makes workers quit in response. As unionization efforts continue at Starbucks shops across the country, in the last week of May workers at locations on 1st and Pike, 1st and University, and Pike Place Market received notice that they would have to reapply and re-interview to keep their jobs as the company redistricted the three stores.
► From KOMO — Off-duty Delta Airlines pilots to picket at Sea-Tac airport on Thursday — A group of off-duty Delta Airlines pilots plan to picket on Thursday at Seattle-Tacoma International Airport. The pilots are pushing for better pay and scheduling. Delta pilots say they haven't gotten a raise in more than three years.
► From the NW Labor Press — Providence St. Vincent nurses reject tentative agreement — Nurses at Providence St. Vincent hospital west of Portland shot down management's latest contract offer, moving nearly 1,600 workers closer to a potential strike. The Oregon Nurses Association (ONA) in early June announced its bargaining team reached a tentative agreement with management. Nurses voted on the proposal from June 20 to 23. When ballots were counted, workers had voted down the agreement by a more than 4-1 margin.
---
AEROSPACE

► From the Seattle Times — Boeing will cover travel expenses for medical procedures — Boeing has joined the list of employers who will cover employees' expenses for travel for medical procedures, including abortion.
---
THAT WASHINGTON
► From The Hill — Biden calls for filibuster carveout to protect abortion rights — President Biden on Thursday said the Senate should carve out an exception to the 60-vote filibuster to codify abortion rights after the Supreme Court overturned the precedent set by Roe v. Wade. at a press conference at the NATO summit in Spain, Biden said:
"The most important thing to be clear about is I believe we have to codify Roe v. Wade in the law, and the way to do that is to make sure the Congress votes to do that. And if the filibuster gets in the way, it's like voting rights, it should be we provide an exception for this, requiring an exception to the filibuster for this action to deal with the Supreme Court decision."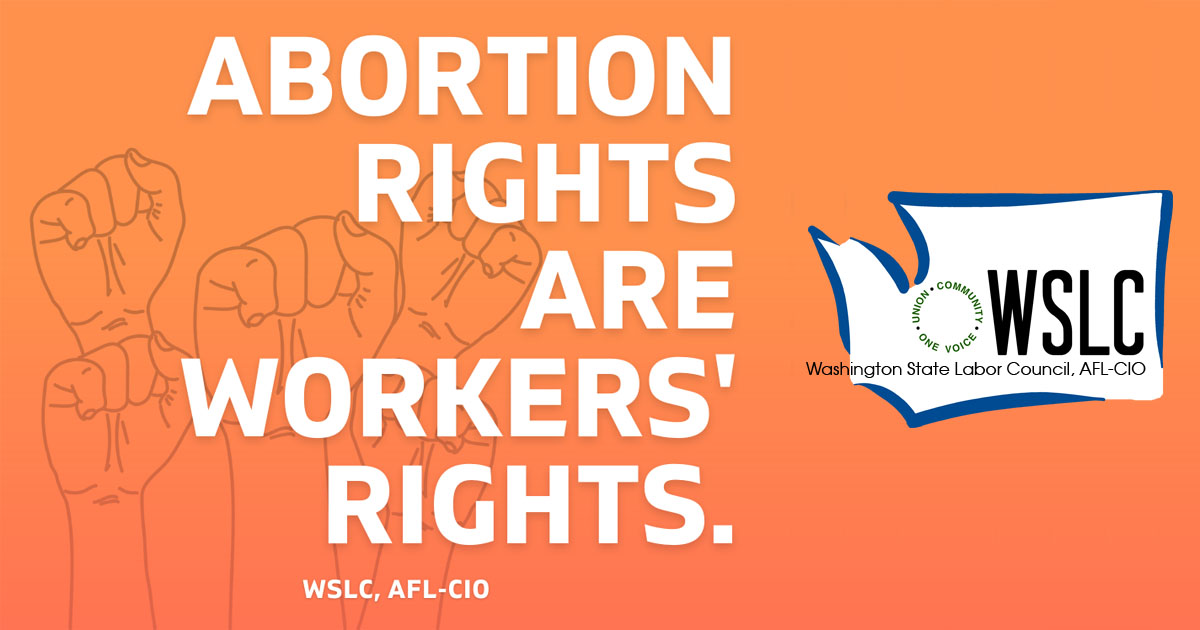 ► From Politico — The fallout at the workplace from the ruling on Roe — The demise of Roe v. Wade is raising alarms among abortion rights advocates that historic gains for lower-income women in the workplace will be in jeopardy. Some economists — including Treasury Secretary Janet Yellen — argue that access to abortion opened up opportunities for many of the most financially vulnerable women to enter the labor force and earn higher wages. They fear that new limits on the practice will not only hurt those people but the overall economy as well at a time when inflation is raging and low workforce participation looms as an obstacle to the recovery.
The Stand (June 24) — WSLC decries overturning of Roe v. Wade
The Stand (June 27) — Amid attacks on abortion rights, unions must fight back (by Shaunie Wheeler James and Cherika Carter)
► From USA Today — Supreme Court rules against EPA effort to regulate power plant emissions in major climate suit — The Supreme Court on Thursday ruled against an Environmental Protection Agency effort to regulate power plant emissions, dealing a blow to the Biden administration in one of the most significant climate cases decided by the high court in more than a decade. Chief Justice John Roberts wrote the opinion for a 6-3 majority. The court's three liberal justices dissented. At the center of the case was a question about whether the EPA had authority to curb carbon emissions from power plants. Simmering just below the surface was a deeper debate over how much authority all federal agencies have to issue regulations absent explicit authorization from Congress – an issue with far-reaching implications.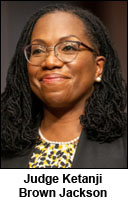 ► From The Hill — Ketanji Brown Jackson to be formally sworn in as Supreme Court justice Thursday — She will be sworn in Thursday to formally become a Supreme Court justice, officially making her the nation's first Black woman to serve in the role. She will fill the seat being vacated by the retiring Justice Stephen Breyer, 83, whose previously announced departure after nearly 28 years on the bench will take effect Thursday at noon.
► From The Hill — Supreme Court rules for Biden in clash over Trump-era 'Remain in Mexico' policy
---
NATIONAL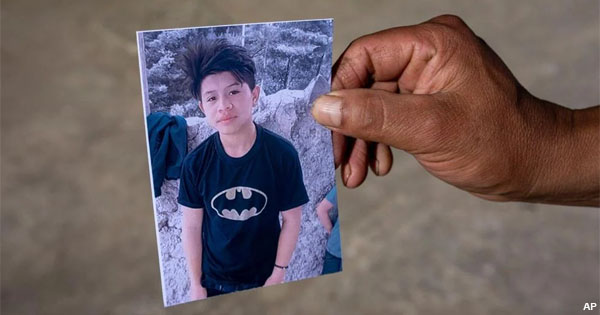 ► From the AP — Migrants in Texas trailer tragedy died seeking better lives — Children set out hoping to earn enough to support their siblings and parents. Young adults who sacrificed to attend college thinking it would lead to success left their country disillusioned. A man already working in the U.S. who returned to visit his wife and children decided to take a cousin on his return to the U.S. As families of the more than 60 people packed into a tractor-trailer and abandoned on Monday in Texas began to confirm their worst fears and talk of their relatives, a common narrative of pursuing a better life took shape from Honduras to Mexico. Fifty-three of those migrants left in the sweltering heat on the outskirts of San Antonio had died as of Wednesday, while others remained hospitalized.
► From the Guardian — 'We want to be able to survive': Atlantic City casino workers to strike over wages — More than 6,000 workers at five major casinos in Atlantic City are set to strike in demand of a new union contract that significantly raises wages for workers, who say they've sacrificed pay in previous contracts and are struggling as the cost of living and inflation has significantly increased.
► From NPR — The barista uprising: Coffee shop workers ignite a union renewal — A barista-led labor movement has grown with stunning speed. Coffee shops are driving a surge in union elections, up 70% from this time last year. Starbucks alone accounts for more than half the growth, but baristas at small businesses are unionizing too, and some of them well before Starbucks.
► From the Washington Post — Ignoring voters, Arizona approves nation's largest school voucher scheme — Despite the nearly 2-to-1 rejection by voters in 2018, the Republican-dominated Arizona legislature has just approved the nation's largest school voucher scheme, one that makes every Arizona student eligible for taxpayer-supplied funds to attend private and religious schools as well for online education, home schooling, tutors, etc.
---
The Stand posts links to Washington state and national news of interest every weekday morning by 10 a.m.
Short URL: https://www.thestand.org/?p=109616
Posted by
David Groves
on Jun 30 2022. Filed under
DAILY LINKS
. You can follow any responses to this entry through the
RSS 2.0
. Both comments and pings are currently closed.