Labor Day: Yesterday, today, tomorrow… | Quiet organizing | 'Ready to strike' at UPS
Tuesday, September 6, 2022
---
LABOR DAY
► From the (Longview) Daily News — Labor Day picnic in Kalama celebrates workers — Union members from southwest Washington's most prominent industries arrived to a cloudless sky Monday in Haydu Park for a Labor Day picnic honoring workers. Shawn Nyman, representative for the Longview chapter of the SEIU 925, said the picnic was open to anyone regardless of union membership. "We're all here for each other," Nyman said.
► From the (Everett) Herald — 'Solidarity is brewing': Starbucks sip-ins mark tide of unionization — Carpenters secured a $10 raise. Baristas and cell phone salespeople won opportunities to bargain. Nurses and teachers had a platform to talk about inequities and safety issues at work. There is, ostensibly, plenty for the local working class to celebrate this year. On Monday, local elected officials, union representatives, laborers and supporters spilled into the Starbucks at 37th Street and Broadway in Everett. Many ordered clear plastic cups of ice water marked "union strong" by a white ticket on the side.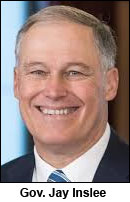 ► From Medium — Washington is a leading state for workers — a long history of state action paved the way (by Gov. Jay Inslee) — Regulatory action and the influence of labor unions, civil liability, and workers over the years have established a culture of safety and wellness for Washington workers. "Washington is leading the way in lifting workers up," says Washington State Labor Council spokesperson David Groves. "Steps the governor has taken to increase access to overtime and establish paid family leave — these steps make Washington a better place to work and a more desirable place to live. It makes a big difference to live in a state where workers are treated well."
The Stand (Sept. 5) — Fair elections are under attack—at work (by WSLC President Larry Brown) — This Labor Day, union-busting by Starbucks and Amazon have made Seattle the epicenter of shameful efforts to undermine workplace democracy. We must hold them accountable.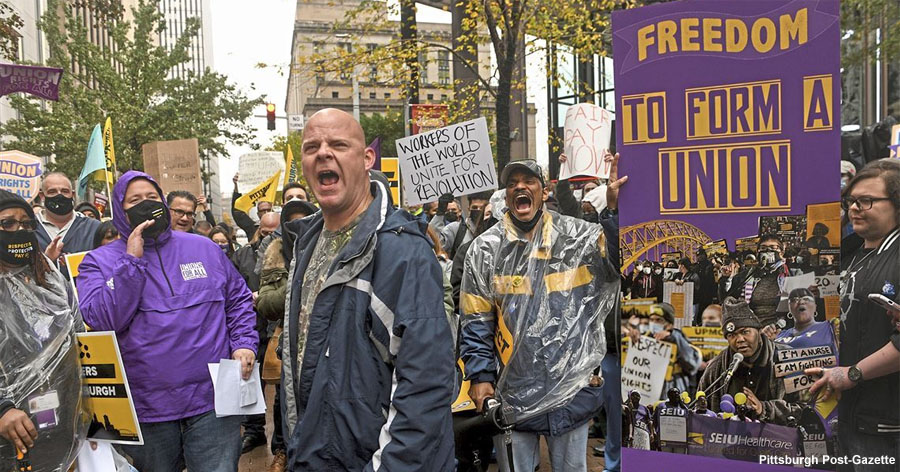 ► From the Pittsburgh Post-Gazette — Once 'essential,' then expendable, American workers are transforming the economy (by AFL-CIO President Liz Shuler) — Our story — the American worker's story — will not be written by billionaires. This Labor Day, working people are writing a new chapter infused with hope for a brighter future. We're no longer tolerating being called "essential" one minute and treated as expendable the next. Whether on a manufacturing shop floor, in a high-rise office, in a corner cafe or Amazon warehouse, workers are transforming our economy.
► From the Guardian — 'Tired of trickle-down economics': Biden calls for expansion of unions in Labor Day speech — Joe Biden used a Labor Day speech in the battleground state of Wisconsin to endorse the expansion of unions, reiterating his election promises to be the "most pro-union president" in American history. The president argued in Milwaukee that a skilled, unionized workforce would help the U.S. regain its place as a world leader in infrastructure and manufacturing.
---
EDUCATION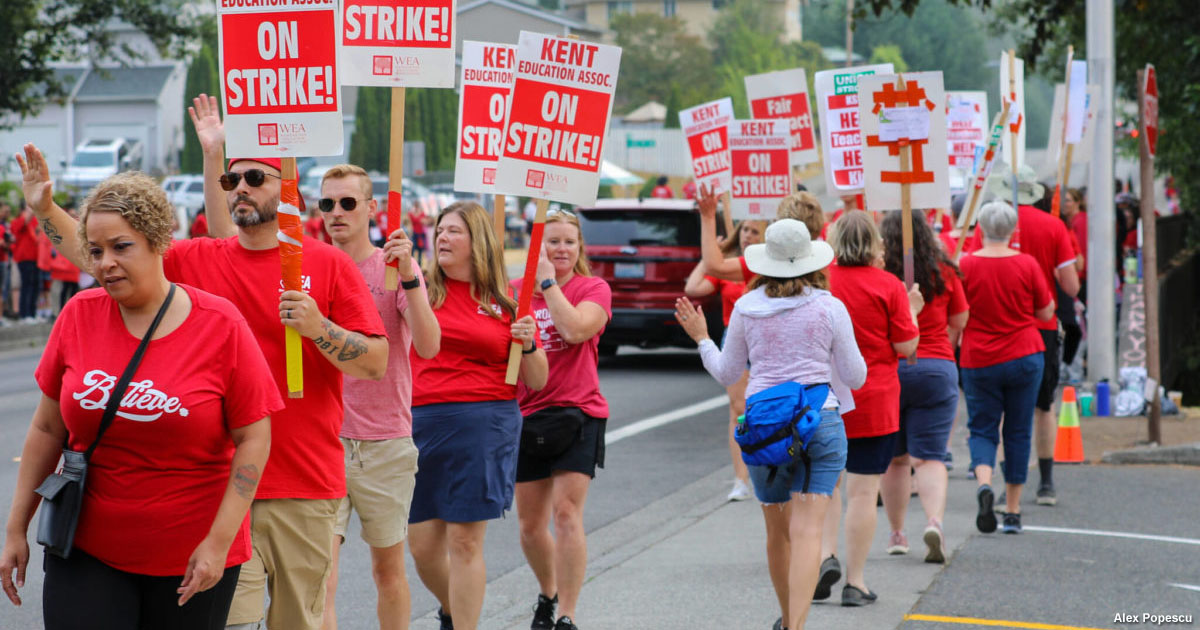 ► From the Kent Reporter — Day 8 of Kent teachers' strike: No school on Tuesday, Sept. 6 — The teachers' strike enters its eighth day on Tuesday, Sept. 6 after a weekend of negotiations between the Kent School District and the teachers' union failed to reach a contract agreement. The union's primary goals are better pay, more mental health services for students and smaller class sizes and caseloads.
TAKE A STAND — Join Kent Education Association educators on the picket lines from 8 a.m. to 2:30 p.m. at all schools. Supporters can send a message to the Kent School Board and superintendent to urge them to reach a fair and equitable agreement with the KEA.
TODAY at The Stand — How you can support local educators seeking fair contracts — Educators in multiple school districts across Washington state are fighting for fair contracts that respect their work and create learning environments where students can thrive. In Kent, teachers are on Day 6 of a strike. In Port Angeles, teachers approved a new contract and averted a strike. Here are updates from those and other districts — and opportunities for you to show your solidarity and support.
► From the Seattle Times — Seattle teachers prepare for a strike as negotiations continue — More than a hundred Seattle educators gathered on Labor Day at Judkins Park, stapling and taping signs to wooden pickets in preparation for a potential strike. On Tuesday, Seattle teachers will find out if they have enough votes to authorize a strike. Then it comes down to whether the Seattle Education Association and Seattle Public Schools can strike a deal before Wednesday, the expected first day of classes.
---
ELECTION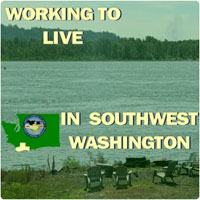 ► From the SWWCLC — Why are so many union members running for office? (Working to Live in SW Washington podcast) — Something to celebrate is the number of union members who are stepping up to run for public office. Two of those union members — Terri Niles and Joe Kear, who are candidates for 17th LD State Representatives — sit down with Shannon and Harold to talk about why they decided to run and how their union membership affects their campaigns.
---
THAT WASHINGTON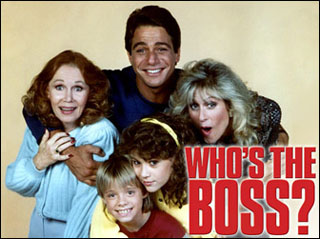 ► From the Law 360 — NLRB proposes new Joint Employer Standard — The National Labor Relations Board issued an anticipated draft rule Tuesday revamping its test for deciding whether linked entities are joint employers under federal labor law, aiming to ease organizing for staffing, franchise and other workers with ties to multiple employers. The board's notice of proposed rulemaking would nix a 2020 rule requiring proof of "direct and immediate" control over workers, instead deeming linked entities to be joint employers if they "share or co-determine" essential job terms, such as wages, benefits and other compensation. Evidence of "reserved" or "indirect" control factor into the new test.  The change will help the agency parse "an economy where employment relationships are increasingly complex," NLRB chair Lauren McFerran said in a statement.
► From Politico — Labor Secretary Walsh on remote work: Flexibility is key — If you are someone who thinks the answer to the future of work is more improvisation, then Walsh is your labor secretary. Somewhere along the way, like many people, it dawned on him that the answer to his early frustration — when do we get back to the way things were? — is most likely never.
---
UNION ORGANIZING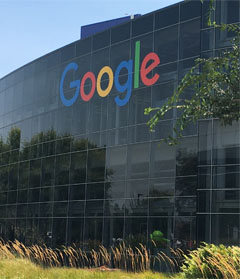 ► From the Washington Post — 4,000 Google cafeteria workers quietly unionized during the pandemic — Google is famous for its cafeterias, which serve its legions of programmers and product managers everything from vegan poke to gourmet tacos — free. But the cooks and servers behind those meals are generally contractors who work for other companies, and do not get the generous perks and benefits reserved for Google employees. So over the past few years, thousands of them have unionized, securing higher wages, retirement benefits and free platinum health care coverage. UNITE HERE, a 300,000-member union of hotel and food service workers, has been steadily working to unionize Silicon Valley cafeteria workers since 2018, experiencing the most success at Google. Workers have unionized at 23 Google offices nationwide, including in Seattle and San Jose.
EDITOR'S NOTE — Are you ready for better wages and benefits at work? Get more information about how you can join together with co-workers and negotiate a fair return for your hard work. Or go ahead and contact a union organizer today!
► From Jacobin — Minor league baseball players may be the next group of workers to unionize — When you think of poorly paid workers, minor league baseball players probably aren't the first group that comes to mind. But minor leaguers suffer paltry compensation — and a drive to unionize them is now officially underway.
BREAKING — The Athletic is reporting this morning:
In just a week-and-a-half's time, more than 50 percent of minor leaguers have returned signed union authorization cards, Major League Baseball Players Association officials told The Athletic. Now, with that majority's support, the MLBPA has taken another significant step: it has asked MLB and the 30 teams to formally recognize the MLBPA as the minor leaguers' collective bargaining representatives, Players Association officials said.
► From the American Prospect — Pro-labor state legislatures aren't pro-labor for their staff — Staffers in both the Massachusetts and California legislatures seek to unionize, but their ostensibly pro-labor bosses have refused to let them.
WSLC Legislative Report (May 2022) — Legislative staffers got sick of being denied bargaining rights — HB 2124 created a labor relations office, a timeline for bargaining, and require interim work for legislation next year to grant legislative staffers bargaining rights in Washington. It passed the House 57-41 and Senate 28-20, and was signed into law by Gov. Jay Inslee.
---
NATIONAL
► From the Guardian — 'We're ready to strike': UPS workers and Teamsters prepare for contract fight — In the new union contract, UPS workers have been pushing for better overtime protections, an elimination of a second tier of delivery drivers who are paid less and provided with less protections for doing the same work, better pay for part-time employees and heat protection. UPS workers and the Teamsters have signaled preparations to strike to win these demands in the next union contract.
► From Jacobin — 115,000 U.S. railworkers could strike in a matter of weeks — In a new survey, the overwhelming majority of railroad workers say they reject a proposed settlement that fails to improve their draconian working conditions. They could strike as soon as September 16.
► From the Guardian — You might think Starbucks is a 'progressive' company. You'd be wrong. (by Hamilton Nolan) — Rarely in modern history have we seen a company that so exquisitely cultivates an image as a caring, progressive employer while actually acting like a bullying, union-busting gangster.
► From the USA Today — 'Full-time work doesn't pay': Why are so many working American families living day-to-day? — More than one-third of U.S. families that work full time year-round do not earn enough to cover a basic family budget, according to a recent report. The situation is even more dire for Black and Hispanic families. More than half cannot afford basic needs, compared to 25% of white families and 23% of Asian and Pacific Islander families. Inequities remain even when controlling for education and occupation.
---
The Stand posts links to Washington state and national news of interest every weekday morning by 10 a.m.
Short URL: https://www.thestand.org/?p=111027
Posted by
David Groves
on Sep 6 2022. Filed under
DAILY LINKS
. You can follow any responses to this entry through the
RSS 2.0
. Both comments and pings are currently closed.