One ends, two begin | Unions: Not quiet | Britain strikes
Wednesday, September 7, 2022
---
EDUCATION

► BREAKING from the Seattle Times — Kent teachers strike could end as union reaches tentative deal — After eight days of missed classes in the Kent School District, the Kent Education Association said it reached a tentative agreement in its strike with the district early Wednesday.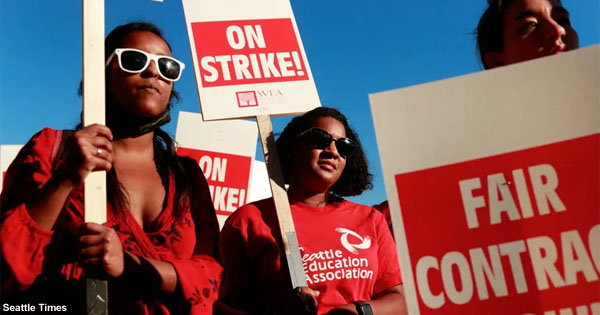 ► From the Seattle Times — Seattle teachers strike, delaying first day of school — Seattle educators are on strike Wednesday after negotiating late into the night Tuesday, with classes canceled in the state's largest school district on what would have been the first school day of the year. Teachers, paraprofessionals and certificated teaching staff "will strike beginning Wednesday morning for a contract that meets student needs," according to a statement sent by the Washington Education Association just after midnight. Picket lines will run from 7:30 a.m. to 3:30 p.m. until educators ratify a contract agreement, WEA said.
► From KING — Eatonville School District delays first day of school as teachers go on strike — The district and the Eatonville Education Association failed to reach an agreement in contract negotiations Tuesday. Educators are planning to picket at various school sites Wednesday. The union claims the district "continues to decline offers to speak about issues educators would like to see addressed, such as class size, staffing and workload."
The Stand (Sept. 6, 2022) — How you can support local educators seeking fair contracts
► From KGW — Ridgefield teachers plan to strike Friday if no deal reached with district — The union that represents Ridgefield teachers and other staff announced that they plan to begin a strike on Friday if they are unable to reach a deal with the Ridgefield School District by the end of a bargaining session scheduled for Wednesday.
► From KOMO — Tumwater Association of Paraprofessionals vote to authorize strike — Paraprofessionals in Tumwater voted to authorize a strike at a meeting on Tuesday if an agreement isn't reached by Sept. 11.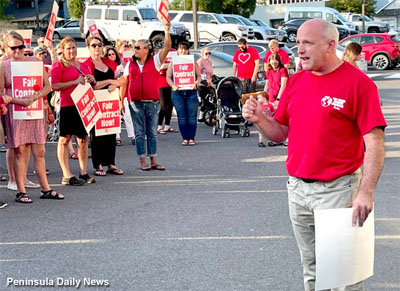 ► From the Peninsula Daily News — Port Angeles School District, union reach agreement; school resumes — The contract is not official until approved by the school board, but among the items on which the district and the Port Angeles Education Association agreed upon are across-the-board raises of 5.5% for PAEA members, who include teachers, counselors, nurses, occupational therapists and psychologists.
► From the (Everett) Herald — School teachers should be paid well for their vital work (letter) — Please don't cause teachers to leave their profession and the job they love because the pay they earn doesn't pay their bills.
► From NPR — A California school district is asking families to rent rooms to teachers — A northern California school district put out the call to families in late August in response to staff losses and sky-high housing costs that have made it difficult for educators to live near where they work.
► From the Guardian — Are U.S. school voucher programs tackling inequality — or making it worse? — With the public school system already struggling, advocates worry that the growing number of private school subsidies will strip public schools of resources. For families that can't afford to close the financial gap for a private school, this could further widen the inequality gap in the American school system and leave vulnerable children shortchanged from the beginning of their lives.
---
LOCAL
---
AEROSPACE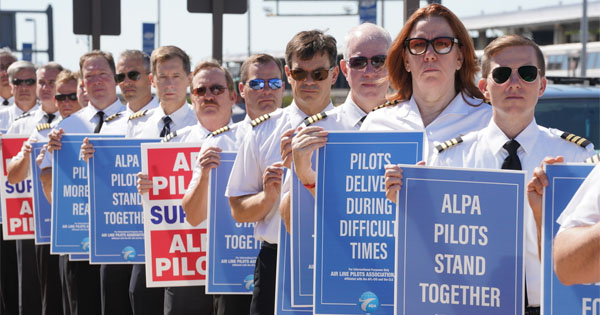 ► From the AFL-CIO — ALPA pilots stand in solidarity at nationwide informational picket — Members of the Air Line Pilots Association held informational pickets at 13 airports across the country on Thursday, sending a strong message to airline management that it's time to address their operational problems and support passengers, pilots and other front-line workers who made extraordinary sacrifices during the pandemic.
► From Reuters — Ryanair CEO voices doubts over Boeing 737 MAX deliveries — Ryanair Chief Executive Michael O'Leary raised further doubts on Wednesday over Boeing's ability to fulfill an order of its 737 MAX aircraft on time and will meet the planemaker in Seattle this month to discuss production problems.
---
THAT WASHINGTON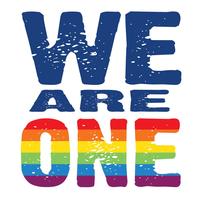 ► From the Washington Post — The Senate must stand together on marriage equality (by Sens. Tammy Baldwin and Susan Collins) — Congress has not enshrined marriage equality for same-sex and interracial marriages into law. That is why we are working to pass the Respect for Marriage Act, bipartisan legislation that is another step forward in the United States to prevent discrimination, promote equality and protect the rights of all Americans.
► From Roll Call — Stopgap funding bill set to dominate September agenda — Lawmakers return to Washington this month to wrestle with a White House request for $47.1 billion in emergency supplemental funds and the need to pass a stopgap spending bill to avoid a partial government shutdown starting Oct. 1.
► From HuffPost — The unemployment insurance system is not ready for the next recession — States are cutting back, and Congress is unlikely to step in even after the pandemic exposed the unemployment system's shortcomings.
► From Axios — Indiana the latest state to confirm it will tax student loan forgiveness — As the Biden administration sets out to implement its sweeping student loan forgiveness plan, some states have indicated that residents could face a state tax on the balances forgiven. Mississippi and North Carolina previously confirmed that forgiven student loans are considered taxable income.
EDITOR'S NOTE — All three are Republican-controlled states.
---
UNION ORGANIZING



► From Jacobin — Trader Joe's workers are unionizing — and the company is union busting — Two Trader Joe's stores have now unionized, raising the question of whether the chain could be the next Starbucks. But the company may at least be following in Starbucks's footsteps in one way — by engaging in illegal union busting.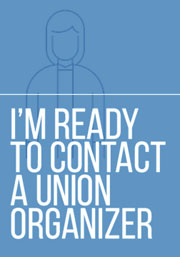 ► From the Guardian — American workers are burned out and tired. There's a solution: unions (by Hamilton Nolan) — There is a bottomless appetite for the latest made-up term ("quiet quitting") for the feeling of being so burned out by your shitty job that you just give up. This tells me, above all, that there are and continue to be a lot of people who are burned out by their shitty jobs, and who feel a tingling dopamine hit of recognition when they hear someone describe that familiar feeling…  Groups of workers, people just as burnt out and fed up as you feel, organized and made unions and fought back against the companies and bosses and faceless investors who only cared about squeezing them for everything they could. (While they were at it, they banned child labor and invented the weekend.) All of these working people did not quit. Nor were they quiet. They knew what was wrong, and they fixed it. Loudly.
EDITOR'S NOTE — Ready to make some noise at work? Get more information about how you can join together with co-workers and negotiate a fair return for your hard work. Or go ahead and contact a union organizer today!
► From The Hill — Forget 'quiet quitting.' Workplaces should focus on 'quiet firing' — While "quiet quitting" is a misnomer—the expression does not refer to employees leaving their job—the meaning of "quiet firing" is a little more on the nose. Quiet firing, also known as constructive dismissal, is not a new practice and refers to when an employer purposely treats workers badly in order to get them to quit and avoid directly laying them off. It's not an unusual tactic, as over 80 percent of respondents say they have either seen or experienced quiet firing, according to a recent poll.
---
NATIONAL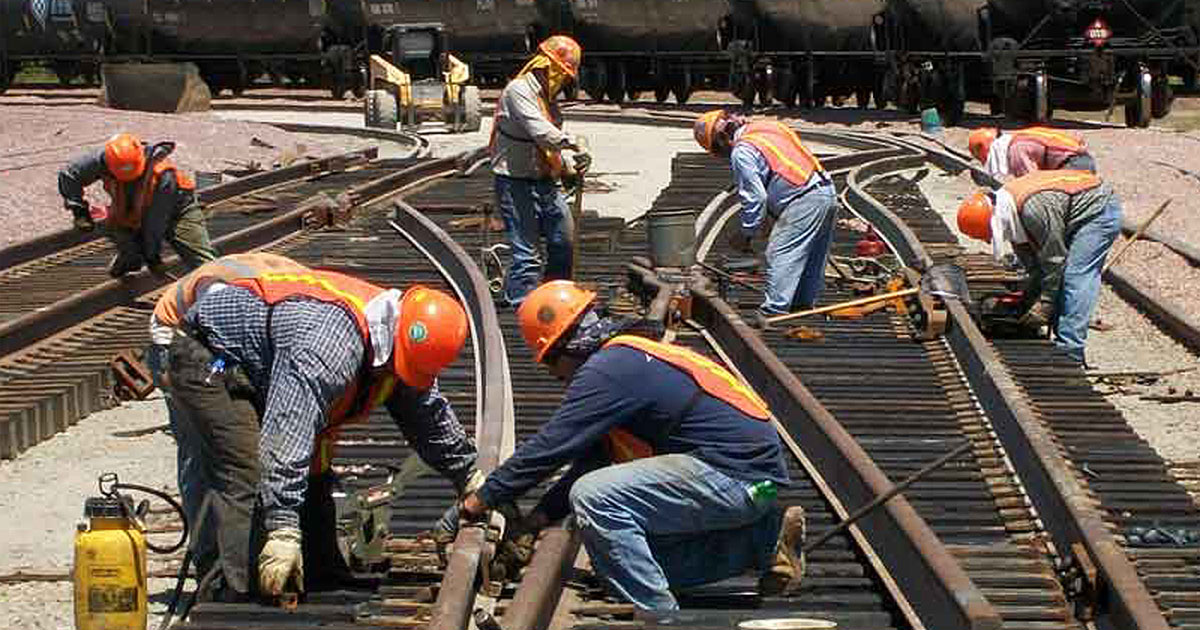 ► From The Hill — Potential rail strike threatens to kneecap U.S. economy ahead of midterms — A potential nationwide freight rail strike is looming, threatening to cripple the U.S. economy ahead of the holiday shopping season and November's midterm elections. Roughly 115,000 rail workers could walk off the job as soon as Sept. 16 if they cannot agree to a new contract with railroads. Five of the 12 unions representing rail workers have reached tentative agreements with railroads to enact the Presidential Emergency Board (PEB) recommendations, which call for 24 percent pay raises, back pay and cash bonuses. But the bulk of railroad workers belong to unions that haven't yet agreed to a deal. It's also unclear whether workers would vote to ratify PEB recommendations that don't address their concerns about punishing hours and rigid schedules that make it difficult to take time off for any reason.
► From Vice — UPS workers share horror stories about driving in heat — Motherboard spoke to eight workers from UPS locations around the country, who said they had experienced extreme heat at work. Motherboard agreed to keep some of the workers anonymous because they feared retaliation.
► From the Guardian — U.S. soccer teams sign equal pay deal after USWNT's victory over Nigeria
► From CNN — New California law could raise fast-food minimum wage to $22 an hour
---
INTERNATIONAL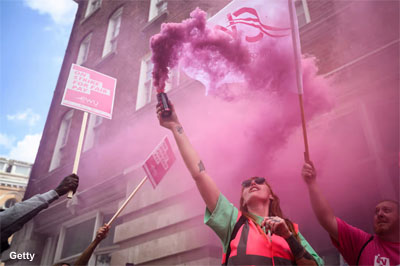 ► From Politico — Welcome to Liz Truss' Britain. Everyone's going on strike. — As Liz Truss gets down to work as Britain's new prime minister, she faces an immediate problem. Half the British workforce appears to be going on strike. Across the country, rail workers, barristers, dockhands, bus drivers, garbage collectors, Amazon employees, and even journalists at the infamously anti-union Daily Express newspaper are walking out over stagnant wages in the face of soaring inflation — not to mention the size of their bosses' pay packets, and the crumbling state of public services.
---
The Stand posts links to Washington state and national news of interest every weekday morning by 10 a.m.
Short URL: https://www.thestand.org/?p=111079
Posted by
David Groves
on Sep 7 2022. Filed under
DAILY LINKS
. You can follow any responses to this entry through the
RSS 2.0
. Both comments and pings are currently closed.