Railway deal | TA in Eatonville | Weyco pickets | Major win at the minors
Thursday, September 15, 2022
---
RAILROAD WORKERS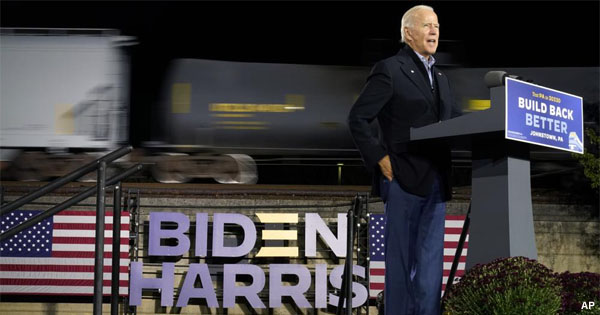 ► From the AP — Biden: Tentative railway labor deal reached, averting strike — President Joe Biden said Thursday that a tentative railway labor agreement has been reached, averting a strike that could have been devastating to the economy. Railroads and union representatives had been in negotiations for 20 hours at the Labor Department on Wednesday to hammer out a deal, as there was a risk of a strike starting on Friday that could have shut down rail lines across the country. Biden made a key phone call to Labor Secretary Marty Walsh at 9 p.m. and told the negotiators to consider the harm to families, farmers and businesses if a shutdown occurred. What resulted from the back and forth was a tentative agreement that will go to union members for a vote after a post-ratification cooling off period of several weeks.
ALSO see statement's on the tentative agreement by the SMART-TD / BLET and the Teamsters union.
► From The Hill — Sanders blocks proposal to force rail unions to accept labor deal — Sen. Bernie Sanders (I-Vt.) on Wednesday blocked a Republican request to force railroad workers and companies to accept the recommendations of a nonpartisan panel to avoid a strike.
EDITOR'S NOTE — As Senate Republicans pushed to impose a new contract on rail workers, Sanders spoke some truth Wednesday on the Senate floor. Take a few minutes to listen to this entire speech. It's worth it.
---
TEACHER STRIKES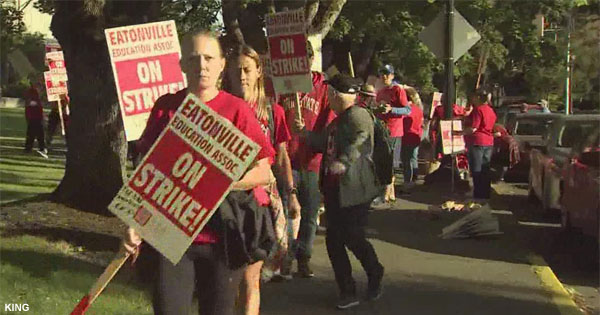 ► From KING 5 — Eatonville teachers, district reach tentative contract agreement — The Eatonville Education Association and the Eatonville School District (ESD) reached a tentative contract agreement Wednesday evening. The agreement must still be ratified to allow a vote by union members before being sent to the school board for formal approval. The first day of school has a tentative start date of Sept. 16 for students in first through 12th grade.
► From the union-busting Columbian — Ridgefield schools to be closed again Thursday, bargaining continues — Schools in Ridgefield will again be closed Thursday, marking the fifth day of a teacher strike amid stalled contract negotiations between the Ridgefield Education Association and the Ridgefield School District. A majority of speakers during the school board meeting's public comment section on Tuesday night expressed support for the teachers union, referencing increased needs for special education students and urging the school board to get more involved in the bargaining process.
TODAY at The Stand — Striking Ridgefield teachers vote 'no confidence' in district leaders
► From KUOW — Seattle kids head back to school as educators ponder contract vote — The start of school is a week later than expected and comes after educators suspended their strike Tuesday afternoon. They still have to vote on whether to accept the new contract with the district. A tentative agreement was reached late on Monday. If educators vote to reject the agreement, it's possible the strike could resume.
---
LOCAL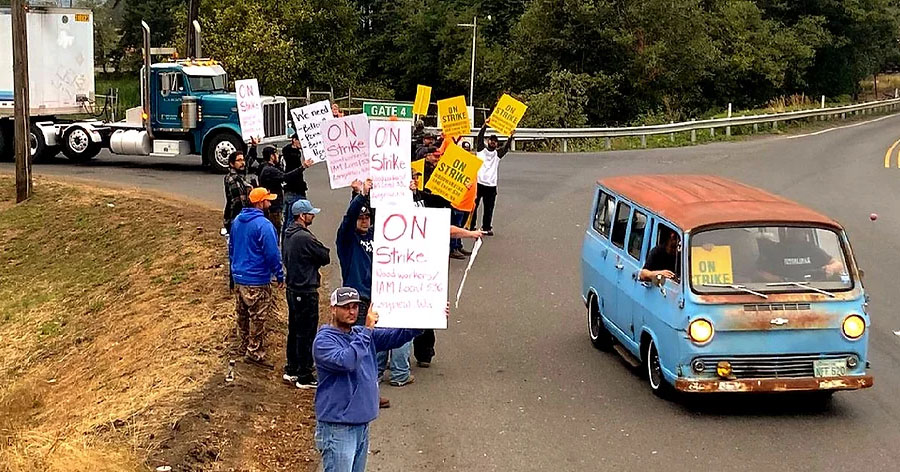 ► From The Stand — IAMAW members on strike at Weyerhaeuser (UPDATED) — IAMAW District W24 reported Wednesday:
"We have notified the company of our rejection, and those issues relative to that rejection, but as of today, have not had additional dates or times scheduled to return to negotiations. The company has told us that they have availability this coming Friday, September 16th, and we are still waiting for that date and time to be confirmed."
Also, here's the list of Weyerhaeuser picket locations: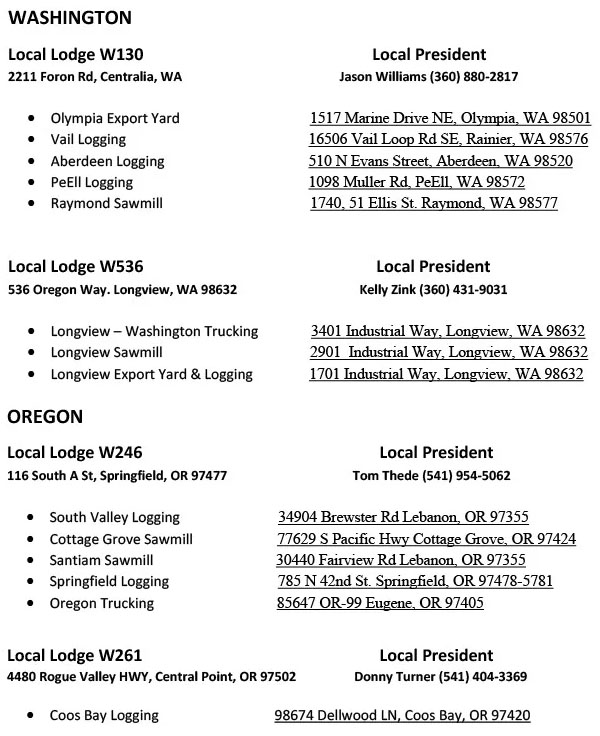 ► From the Bellingham Herald — Employees at this Bellingham retail business forming a union. Here are the details. — Employees at the West Marine store, which sells boat and fishing equipment in Bellingham, informed management on Tuesday that they have unionized with the Industrial Workers of the World (IWW).
---
THIS WASHINGTON



► From the Seattle Times — Jay Inslee continues to raise campaign cash. Will he run for a fourth term? — Since Gov. Jay Inslee won reelection to a third term in 2020, his campaign operation has not wound down, or even hibernated. He has continued to send out regular, urgent-sounding fundraising pitches for a potential fourth-term bid in two years. That does not mean that Inslee, 71, will actually seek an unprecedented fourth term as governor. Still, he is not ruling it out.
---
THAT WASHINGTON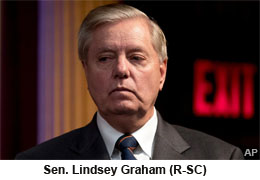 ► From the Washington Post — Graham's 15-week abortion ban gives the endgame away (by Ruth Marcus) — So much for all that talk about the freedom of states to decide on their own abortion rules. Sen. Lindsey O. Graham on Tuesday unveiled legislation that would ban abortion nationwide at 15 weeks. The South Carolina Republican's proposal puts the lie to the notion that the Supreme Court, in overruling Roe v. Wade, merely returned the contentious issue of abortion to state control. Anyone who thinks abortion opponents will be content with a state-by-state patchwork of abortion rules isn't taking the determination of the antiabortion movement seriously enough.

► From the Seattle Times — Congress must protect marriage equality (editorial) — The proposed federal Respect for Marriage Act would enshrine marriage equality, ensuring the rights of same-sex and interracial couples. The legislation passed the U.S. House earlier this year with a large, bipartisan majority that reflects the will of most Americans. The Senate must now follow through.
---
NATIONAL
► From the AP — Minor leaguers form union, 17 days after organizing began — More than 5,500 minor league baseball players formed a union on Wednesday, completing a lightning-fast organization campaign that launched just 17 days earlier in an effort to boost annual salaries as low as $10,400. MLB had agreed Saturday that it would voluntarily accept a union if there was majority support and would not force players to petition the NLRB to hold a representation election.
► From the AFL-CIO — Minor league baseball union a historic victory that strengthens the sport and our movement — AFL-CIO President Liz Shuler:
"Today's overwhelmingly victorious card-check from minor leaguers to be represented by the Major League Baseball Players Association (MLBPA) is a historic win that will benefit the players both on and off the field for generations to come. Minor leaguers have gone more than a century without union representation. In a multibillion-dollar industry, there is no excuse to pay these players below the poverty line. Now, by joining together to use their collective voice at the bargaining table, the minor leaguers will be able to advocate for a union contract that will ensure a future with the good pay and benefits they deserve."
► From The Hill — How inflation is fueling a nationwide labor movement — since the coronavirus pandemic began in 2020, inflation has soared, making decades of wage stagnation all the more painful for workers and consumers. The squeeze on Americans has spurred labor organizing across the U.S. economy.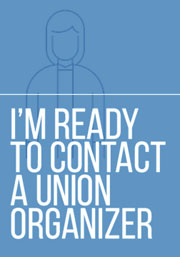 EDITOR'S NOTE — Ready to inflate your paycheck? Get more information about how you can join together with co-workers and negotiate for better wages and working conditions. Or go ahead and contact a union organizer today!
► From KMSP — Minnesota nurses set to return to work after 3-day strike — The Minnesota nurses' strike is coming to an end, with some nurses headed back to work on Wednesday night. Fifteen thousand union nurses in Minnesota walked off the job on Monday for a three-day strike, with many picketing after failing to reach an agreement with hospital executives.
► From the LA Times — SAG-AFTRA members clash over COVID-19 safety measures, vaccine mandates — As the pandemic abates, the ongoing requirements — including vaccine mandates and social distancing rules — have triggered intense discussions inside Hollywood's biggest union over whether and when those rules should be lifted as the film and TV industry looks to return to normal.
► From NPR — Florida flies dozens of migrants to Martha's Vineyard — About 50 migrants arrived by plane in Martha's Vineyard, Mass., Wednesday on a flight paid for by GOP Florida Gov. Ron DeSantis and that originated in San Antonio, Texas. Said one Massachusetts official, "It is an incredibly inhumane and depraved thing to do."
► From the Washington Post — Patagonia founder gives away company: 'Earth is now our only shareholder' — Ownership of the company, founded in 1973 and reportedly valued at about $3 billion, has been transferred to a trust created to protect the firm's values, as well as a nonprofit organization
---
The Stand posts links to Washington state and national news of interest every weekday morning by 10 a.m.
Short URL: https://www.thestand.org/?p=111272
Posted by
admin
on Sep 15 2022. Filed under
DAILY LINKS
. You can follow any responses to this entry through the
RSS 2.0
. Both comments and pings are currently closed.