Weyco strikers 'want a fair contract' | Relief for immigrants | Slow-moving crisis
Wednesday, September 21, 2022
---
LOCAL
Today millworkers, truckers, mechanics & road workers rallied outside #Weyerhaeuser headquarters in #Seattle. @MachinistsUnion says they're calling for improved pay & benefits.

More on strike + statement from company in prior @KING5Seattle coverage: https://t.co/NwECmDXbAU pic.twitter.com/WnBGJ0TgYI

— erica zucco (@ericazucco) September 20, 2022
► From KING — Union members picket outside Weyerhaeuser headquarters in Seattle — Striking union members from across Washington gathered to picket outside Weyerhaeuser corporate headquarters in Seattle's Pioneer Square neighborhood Tuesday morning. The Washington-based company is one of the biggest timberland and wood manufacturing companies in the U.S. Members of the International Association of Machinists and Aerospace Workers (IAMAW) union have been on strike since Sept. 12. The union is calling for better wages to keep up with inflation, maintaining current vacation days, and better health care and retirement benefits. IAMAW District W24 President Brandon Bryant:
"They're asking us to pay for our premiums for health care, that's a cut. We've never paid premiums for health care in 20, 30 years, and so they're asking for cuts in economy after they've made the money they made. We just want a fair contract."
The Stand (Sept. 19) — Weyerhaeuser strike continues; support the picket lines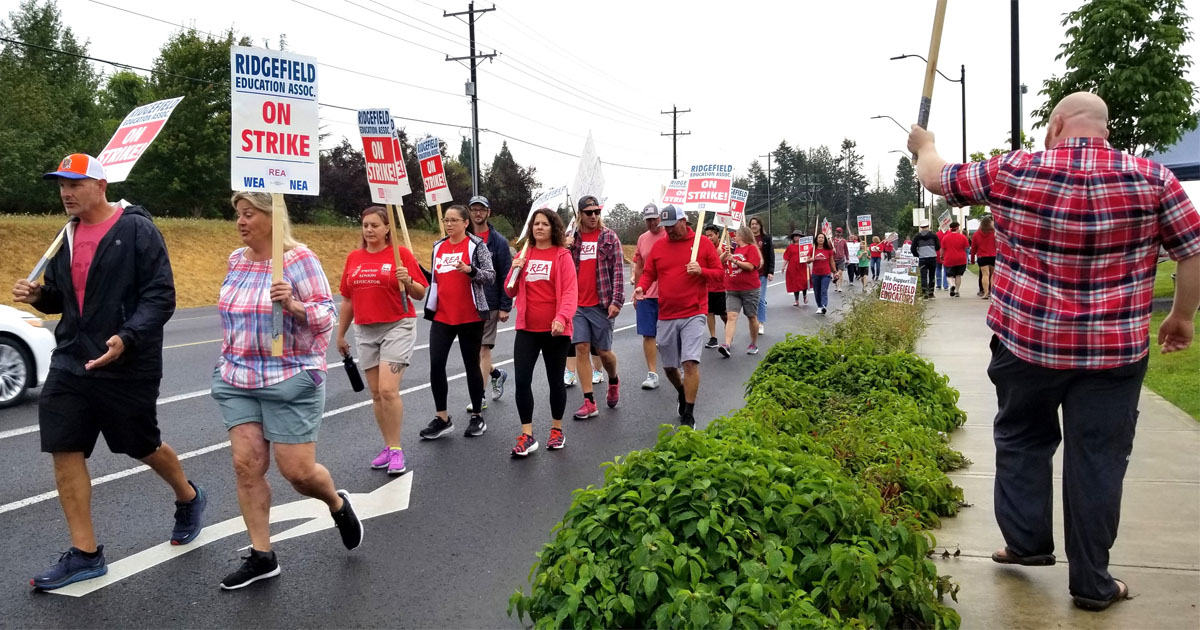 ► From the union-busting Columbian — Ridgefield teachers ratify new contract — Ridgefield teachers ratified a new three-year contract in a union membership meeting Tuesday afternoon. A tentative deal was reached Sunday after months of stalled negotiations snowballed into a six-day teacher strike that closed schools between Sept. 9 and Sept. 16. Schools reopened on Monday. The deal is said to include educator salary increases and improvements to teaching caseloads and class sizes for special education — a top priority for the union throughout negotiations. REA Co-Presidents Kara Breuer and Elizabeth Stamp said:
"Thank you to our incredible Ridgefield families and our community who stuck with us and supported us through this bargain. We should be proud of what we achieved together, and we look forward to continuing conversations with our community."
BREAKING: Starbucks workers in Springfield, Oregon, have voted to unionize.@SBWorkersUnited has now won 23/24 union elections in Oregon. https://t.co/Owmwgi3A9a

— More Perfect Union (@MorePerfectUS) September 20, 2022
EDITOR'S NOTE –In Washington state, workers have voted "Union Yes" in 16 of 17 elections at Starbucks — with the 17th election being rerun after a tie vote and appeals. Petitions for union elections have been filed at three more stores, including one filed today for the Elliott Ave. drive-thru in Seattle.
Are you ready for a voice at work? Get more information about how you can join together with co-workers and negotiate a fair return for your hard work. Or go ahead and contact a union organizer today!
---
THIS WASHINGTON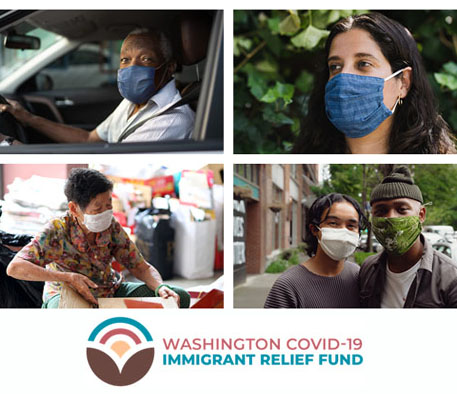 ► From the Seattle Times — Undocumented immigrants can apply for WA COVID-19 relief funds — Undocumented immigrants in Washington affected by COVID-19 can now apply for a new round of financial relief, as part of an unprecedented $340 million fund approved last year by the state legislature. Eligible people can apply to the Washington COVID-19 Immigrant Relief Fund and receive at least $1,000 via check or prepaid card, delivered some time between December and January. Undocumented immigrants affected by the pandemic — including those who lost jobs, had hours cut, contracted the virus, fell behind on housing and utility bills and cared for a family member who tested positive — are eligible. Applications for the fund opened Monday and will be accepted until Nov. 14.
The Stand (Jan. 20, 2021) — Legislators: Immigrant families need income assistance, too
► From the Columbian — L&I proposes workers' compensation rate increase— If adopted, the department said the rate increase would result in employers and employees jointly paying an additional $61 a year, on average, for a full-time employee within a business.
TODAY at The Stand — L&I proposes 4.8% increase in 2023 workers' comp rates — As workers' wages go up, the cost of insuring them goes up as well, since much of the benefits directly paid to workers are tied to how much they are getting paid.
---
AEROSPACE



► From the Seattle Times — Boeing will outsource more corporate jobs to India — Boeing told nonunion corporate staff in an all-hands virtual meeting this month that it will begin outsourcing finance and accounting jobs to Tata Consultancy Services of India. Boeing said Tuesday that about 150 jobs nationwide will be cut in the first batch of layoffs, with more to come next year and thereafter.
► From Bloomberg — Boeing's troubled Air Force tanker hits new delay in fixing cameras — The Air Force's latest schedule for Boeing's troubled KC-46 tanker adds as much as 11 months to start installing an improved version of its flawed camera-based refueling system.
---
RAILROAD WORKERS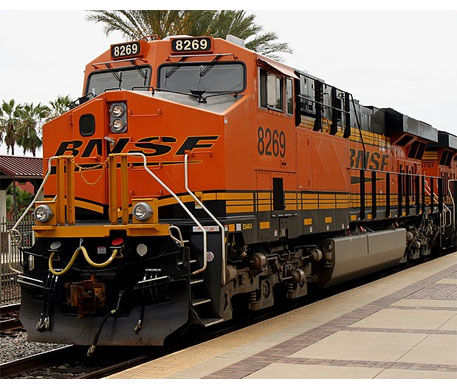 ► From KUOW — A national railroad strike was averted, but remains possible as unions vote this week — The Biden administration helped broker a tentative deal that will affect 120,000 rail workers across the country. While many are celebrating the aversion of a potentially disastrous shutdown, some workers have reservations about the new deal. With a worker vote set for Thursday, rail companies are not out of the tunnel just yet.
► From The Hill — Business groups take aim at chronic rail disruptions after strike threat — Business groups argue that there is more to be done to address poor rail service, which they say has magnified red-hot inflation. Retailers, farmers, carmakers and other rail customers are lobbying Congress to pass legislation that aims to cut down on chronic disruptions.
EDITOR'S NOTE — Some ideas to address poor rail service: stop the layoffs, require minimum crew sizes, require paid sick and family leave for railroad workers.
---
THAT WASHINGTON
► From The Hill — White House releases state-by-state student debt forgiveness estimates — About 90 percent of the expected relief will go to Americans earning less than $75,000 per year, the White House said.
EDITOR'S NOTE — In Washington state, an estimated 697,600 borrowers and 423,800 Pell Grant borrowers are eligible for student debt relief.
► From NPR — Airline made a bid to reduce flight hours required for new pilots. FAA rejects it. — Indianapolis-based Republic Airways had requested the reduction in flight hours for graduates of its flight school as a way to help address a pilot shortage.
---
NATIONAL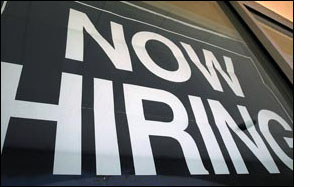 ► From the Washington Post — A slow-moving crisis is paralyzing states and cities (by Catherine Rampell) — A little-noticed, slow-moving crisis has been infecting states, counties and towns across the country, leaving governments unable to fulfill their most basic functions. The cause? A nationwide shortage of public workers. State and local governments are down 647,000 positions on net since February 2020. Roughly half the decline is in education, causing major disruptions as children return to school amid teacher shortages. But the other half is workers missing from virtually every other government function — paramedics, sanitation workers, child-welfare advocates, heavy-equipment operators, you name it… States had stronger own-source tax revenue (during the pandemic downturn), partly because other federal stimulus programs boosted consumer spending. So the question is why state and local governments, flush with cash, are still struggling to hire and retain staff. Part of the answer is the "silver tsunami." Baby boomers are retiring, and the public-sector workforce tends to skew older than the private-sector workforce. The bigger challenge, though, involves pay — and governments' unwillingness to pony up.
TODAY at The Stand — WFSE declares success, reaches TA with state — Washington state employee union hails tentative agreement for general government workers with the "largest compensation package in our union's history."
► From Politico — How AFL-CIO wants to get more Black men and other workers into apprenticeships — The AFL-CIO is teaming up with the Chris Gardner Foundation to launch a new program in Detroit this week aimed at getting more high school students from underserved communities — Black men, among others — into apprenticeship and pre-apprenticeship programs in the building trades or automotive industries.
► From the Philadelphia Inquirer — Home Depot workers in Northeast Philly petition to unionize, in what could be a national first — Workers at a Home Depot store in Northeast Philadelphia have filed paperwork to unionize — launching an unexpected campaign that, if successful, could mark the largest collective bargaining unit to date at any branch of the global home improvement retailer.
► From the NY Times — NFL players union quietly seeks new leadership — The group's executive director, DeMaurice Smith, was nearly ousted from the role after negotiating a contentious 2020 labor deal. Candidates are lining up to replace him as soon as next year.
---
The Stand posts links to Washington state and national news of interest every weekday morning by 10 a.m.
WASHINGTON IS A UNION STATE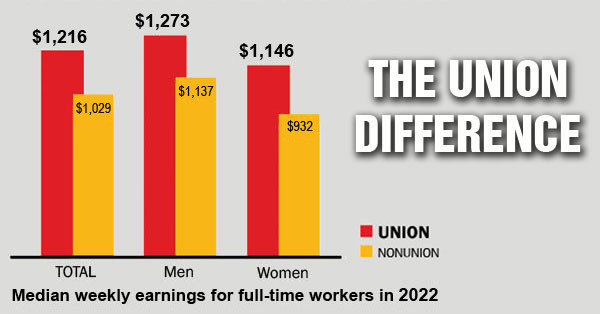 CHECK OUT THE UNION DIFFERENCE in Washington state: higher wages, affordable health and dental care, job and retirement security.
FIND OUT HOW TO JOIN TOGETHER with your co-workers to negotiate for better working conditions and respect on the job. Or go ahead and contact a union organizer today!