267 wins in a year | Mask up, WA | EV workers win union
Monday, December 12, 2022
---
LOCAL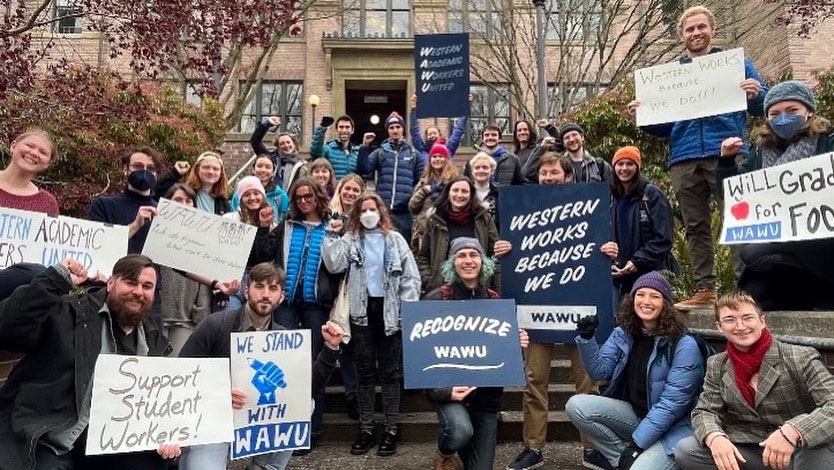 ► From the Cascadia Daily News — Western student employees file to unionize — A supermajority of 700 student employees filling instruction and research roles at Western Washington University have banded together to unionize. On Dec. 2, the group filed for recognition with the Washington Public Employment Relations Commission and submitted a letter of intent to the university.
TODAY at The Stand — WWU academic employees seek to unionize
► From the Seattle Times — Kent judge sides with Albertsons in fight over $4B investor payout — A King County judge on Friday ruled that Albertsons' plans to pay out $4 billion in dividends to shareholders can go forward amid its increasingly contentious merger with another grocery giant, Kroger. The Attorney General's Office expects to appeal the ruling to the state Supreme Court for emergency review. Doing so is likely to prevent Albertsons from paying out the dividend until the higher court rules.
► From the Wenatchee World — Union opens new East Wenatchee training site for electrical workers — The International Brotherhood of Electrical Workers Local 191, which represents electricians from the Wenatchee Valley to Mount Vernon and Bellingham, opened the Wenatchee facility in early October as an alternative to having apprentices drive to the training site in Mount Vernon.
► From the Seattle Times — Agreement reached over Hanford site contractor's alleged hiring discrimination — A Washington company under contract at Richland's Hanford site has agreed to pay over $150,000 in back wages and interest to Hispanic workers the company allegedly refused to hire.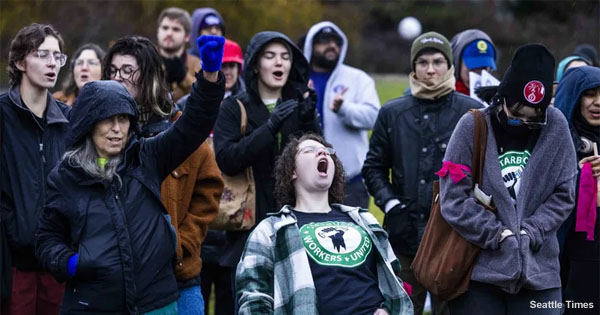 ► From the Seattle Times — At 1st anniversary, Starbucks, union workers face reality check — In Seattle, workers marked the occasion but also protested the closure of the city's first unionized store — a sign of the contentious relationship the union and Starbucks have had over the past year. The negotiations between the corporation and their store ended with a contract Friday, which a Starbucks organizer said included a severance package.
► From Jacobin — In just one year, Starbucks workers have won 267 union elections — A year ago Friday, Starbucks workers in Buffalo, New York, voted to unionize. Since then the campaign has exploded nationwide, with an impressive 267 Starbucks locations covering around 6,951 Starbucks employees now unionized.
EDITOR'S NOTE — Ready for a voice at work? Get more information about how you can join together with co-workers and negotiate a fair return for your hard work. Or go ahead and contact a union organizer today!
---
THIS WASHINGTON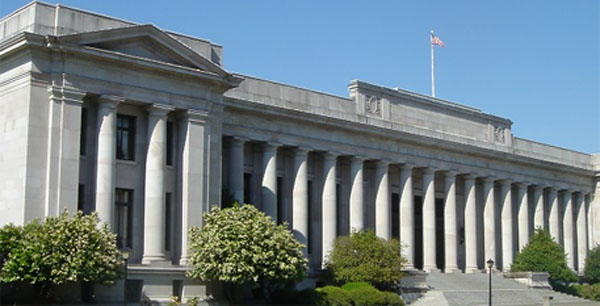 ► From Spokane Public Radio — Washington State Supreme Court overturns Spokane collective bargaining charter amendment — The Washington State Supreme Court has ruled that a charter amendment requiring city of Spokane unions to bargain in public is unconstitutional. The court ruled that only the state has the right to regulate the process:
"We conclude that the legislature intended collective bargaining to operate in a uniform manner statewide, without variation from local laws, based on the intent to create a uniform process of bargaining. Uniformity cannot exist where some cities or counties are allowed to operate under different bargaining rules than others."
TODAY at The Stand — State Supreme Court rejects Spokane 'open bargaining' ordinance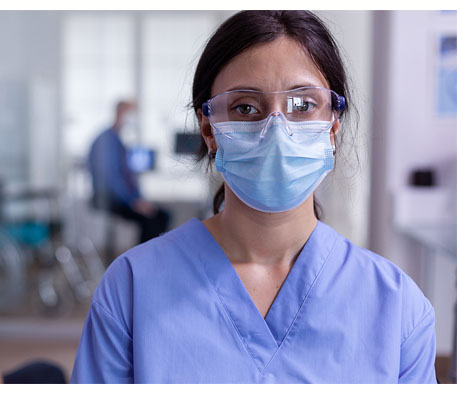 ► From the (Everett) Herald — Dire nursing shortage needs range of efforts, stat! (editorial) — Legislation in this year's session to set nurse-patient ratios passed the state House, but stalled in the Senate. The bill, similar to a California law adopted in 2004, is expected to return for consideration when the session begins in January. Legislation regarding ratios as well as other remedies should see more discussion and investigation by lawmakers. But more immediately, Providence and its nurses should continue their own discussions.
► From the Seattle Times — WA-Oregon Interstate Bridge could cost nearly $3B more than previously estimated — The administrator of the Interstate Bridge Replacement Program said the new projected cost of between $5 billion and $7.5 billion can be attributed to "historically high inflation rates, workforce shortage, material cost increases due to supply chain issues and other market conditions."
► From the Seattle Times — How a billion-dollar corporation exploits Washington's special education system — Northwest School of Innovative Learning's corporate owner, Universal Health Services, has for years skimped on staffing and basic resources while pressuring managers to enroll more students than the staff could handle.
► From Crosscut — Why can't WA rail workers use state sick leave? — The 1936 Railroad Unemployment Insurance Act (RUIA) prevents states and municipalities from providing rail workers with paid sick leave.
---
AEROSPACE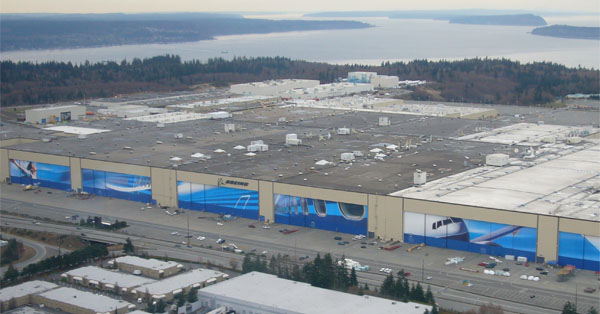 ► From KING — What is the future of Boeing's Everett factory? — Boeing's 747 put Everett on the map in the aviation world. Now that it's gone, there is a huge space left to be filled in the factory. The factory was built specifically for the 747 and has become the largest of its kind in the world. As production ends, what happens to the factory? Boeing said in a statement that there will be no employee reductions as a result of the 747 closeout.
► From the Seattle Times — Boeing lost hundreds of experienced Seattle-area engineers last month — Last month, hundreds of very experienced Seattle-area Boeing engineers walked out the door. They chose to retire early with the realization they'd have a significant cut to their pension payouts if they delayed. The outcome is a local brain drain that will accentuate a looming experience gap at the jetmaker.
► From the Seattle Times — Ditching Russia, Boeing's engineer search intensifies in India, Brazil — To address the deficit caused by the abrupt collapse of the Moscow operation, Boeing is expanding other foreign engineering centers. No location expanded more this year than India, making it now Boeing's largest foreign center. "All these engineering centers have jobs that were at one time jobs in the U.S.," said Bill Dugovich, of the Society of Professional Engineering Employees in Aerospace. "It's always a concern when the company shuns U.S. engineers and moves work elsewhere."
► From Reuters — Air India nears historic order for up to 500 jets — Air India is close to placing landmark orders for as many as 500 jetliners worth tens of billions of dollars from both Airbus and Boeing.
► The (Everett) Herald continues it series on chemical exposure at Boeing:
Boeing knew of 'elevated' miscarriage rate in '80s, but followup fizzled — Company doctors found it "difficult" to link chemicals to worker ailments. A thorough study would've been "inviting liability," an attorney said.
For embattled Boeing doctor's family, a 'posthumous vindication' — Barry Dunphy warned Boeing about its toxic chemicals. The company's reaction changed his demeanor, but not his values, his children say.
---
COVID-19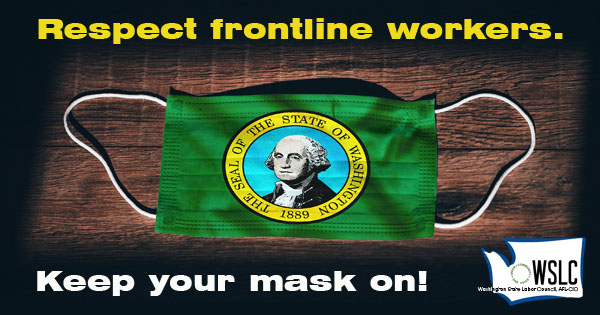 ► From NPR — Authorities are urging indoor masking in major cities as the 'tripledemic' rages — Over the past few weeks, a surge in cases of COVID, the flu and respiratory syncytial virus — known as RSV — has been sickening millions of Americans, overwhelming emergency rooms and even causing a cold medicine shortage.
MORE local coverage from the Bellingham Herald, (Everett) Herald, Seattle Times, and the Tri-City Herald.
► From Politico — 'The situation in the hospitals is grim': States face brutal virus fallout — Nearly 30,000 people currently in the hospital have tested positive for COVID-19, up 30 percent since Thanksgiving.
---
THAT WASHINGTON
► From the NY Times — Biden devotes $36 billion to save union workers' pensions — The money comes from last year's COVID-19 relief package and will avert cuts of up to 60 percent in pensions for 350,000 Teamster truck drivers, warehouse and construction workers and food processors.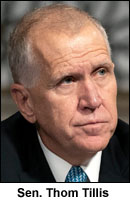 ► From murray.senate.gov — Republican senator blocks effort to pass Pregnant Workers Fairness Act — U.S. Sen. Patty Murray (D-WA) joined Sens. Bob Casey (D-PA) and Bill Cassidy (R-LA) on the Senate floor to seek unanimous consent to pass their Pregnant Workers Fairness Act to protect pregnant workers and ensure they have the basic workplace accommodations they need to have healthy pregnancies. But despite passing the HELP Committee in a 19-2 vote, passing the House in an overwhelming bipartisan vote, and receiving broad support, including from the U.S. Chamber of Commerce, Sen. Thom Tillis (R-NC) objected to an agreement to so much as vote on the legislation.
► From the AFL-CIO — Passage of Respect for Marriage Act long overdue
► From the AFL-CIO — AFL-CIO Sports Council: Welcome home, Brittney Griner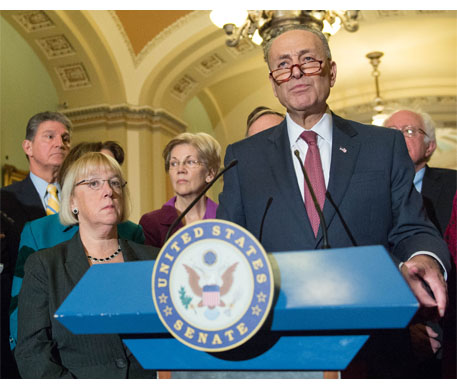 ► From Politico — 'It was all about the United States': Democrats unrepentant as allies fume over trade rules — A congressional backroom deal to favor American factories is spiraling into a full-blown global trade conflict, with European and Asian allies furious at being cut out of lucrative U.S. tax credits for electric vehicles. The European Union, South Korea and Japan are pressing President Joe Biden to weaken America-first manufacturing rules in his signature climate bill ahead of Jan. 1, when only electric vehicles assembled in North America will be eligible for rebates to consumers. The tensions over the provisions in the Inflation Reduction Act show how far Democrats are willing to go to ensure U.S. workers — and not those in China, or even allied nations — reap the benefits of green industries that will be huge drivers of the global economy for decades to come.
The Stand (July 1, 2021) — 'Free trade' died this week – with a whimper
► From Politico — WTO says Trump's steel tariffs violated global trade rules — The Biden administration strongly condemned the decision, which it said was further proof that the WTO dispute settlement system is in need of fundamental reform.
► From the AP — FTC sues to block Microsoft-Activision Blizzard $69B merger — The Federal Trade Commission on Thursday sued to block Microsoft's planned $69 billion takeover of video game company Activision Blizzard, saying it could suppress competitors to Microsoft's Xbox game console and its growing games subscription business.
► From the AFL-CIO — AFL-CIO: Workers deserve seat at the table, calls for Microsoft-Activision Blizzard deal to move forward — AFL-CIO President Liz Shuler:
"Despite this action by the FTC, we're confident a federal judge will side with the Communications Workers of America, the European Commission and countless others who support this deal so that video game workers are finally given the chance to improve their lives and create a stronger company by having a union on the job."
► From Roll Call — Progressive staff groups make a late play for overtime pay — Give congressional aides the same protections as other federal workers, they say.
► From NPR — How Medicare Advantage plans dodged auditors and overcharged taxpayers by millions — A review of 90 government audits reveals that Blue Cross and a number of other health insurers issuing Medicare Advantage plans have tried to sidestep regulations requiring them to document medical conditions the government paid them to treat.
---
NATIONAL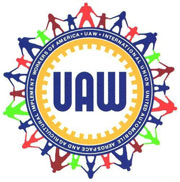 ► From the Washington Post — Autoworkers vote to unionize EV factory in historic win for labor movement — Employees at Ultium Cells, a joint venture of GM and LG Energy Solution in Warren, Ohio, voted 710 to 16 to join UAW, according to the National Labor Relations Board. That gives the powerful union a foothold in the new wave of EV component and assembly plants unleashed by historic clean-energy investments pushed by the Biden administration and Democrats in Congress.
► From the LA Times — UC and striking academic workers agree to mediation amid standoff over wages — The University of California and the union representing tens of thousands of its striking academic workers agreed Friday to ask an independent mediator to intervene in stalled contract negotiations, hoping to reach an agreement to end the month-long walkout that has forced much tumult across the 10-campus system.
► From CNN Business — New York Times journalists stage historic 24-hour strike after management and union fail to reach deal — The NewsGuild of New York said that the walkout was "due to the company's failure to bargain in good faith, reach a fair contract agreement with the workers, and meet their demands."
► From Fast Company — Why 250 book industry workers are on strike at a publishing giant — HarperCollins workers are fighting their boss to change the crushing schedules and low pay that make the industry run.
► From the Fresno Bee — Labor costs point to corporate profit as main inflation driver (by Tobias Burns) — The continued drop in labor costs has economists pointing to private sector profits as a main driver of inflation, undercutting arguments from the Federal Reserve regarding its plan to bring down consumer prices that remain around 40-year highs.
---
The Stand posts links to Washington state and national news of interest every weekday morning by 10 a.m.
Short URL: https://www.thestand.org/?p=113027
Posted by
admin
on Dec 12 2022. Filed under
DAILY LINKS
. You can follow any responses to this entry through the
RSS 2.0
. Both comments and pings are currently closed.