Why we need a capital gains tax | Public > private | Austerity in the UK
Tuesday, December 13, 2022
---
LOCAL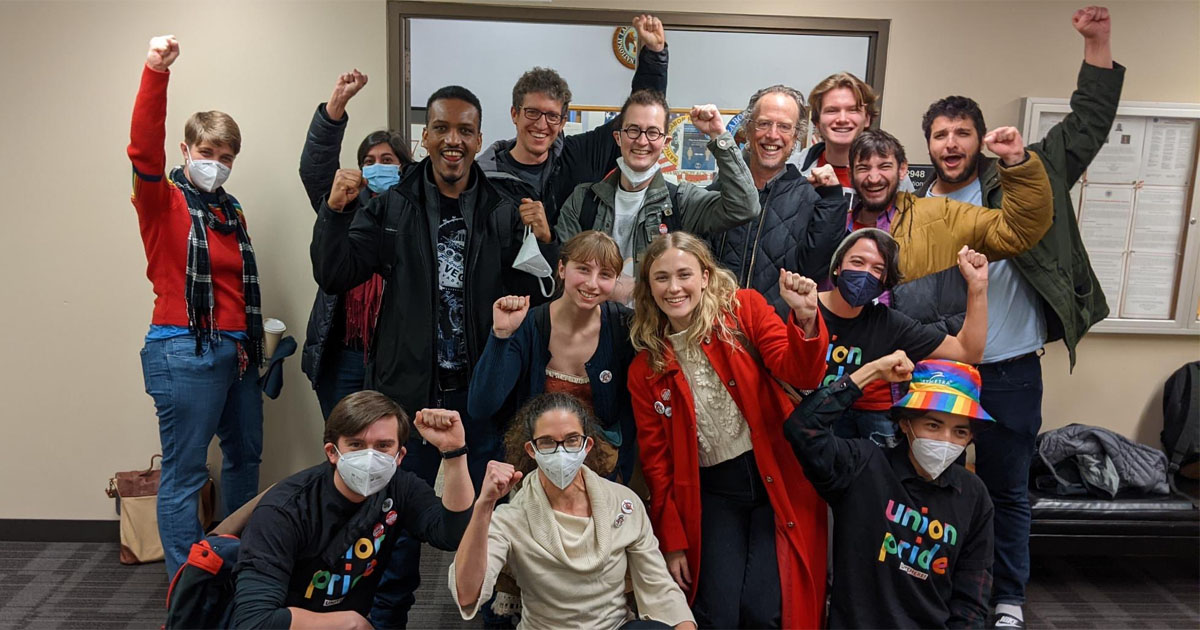 ► From the Seattle Times — Seattle's Homegrown cafe workers vote to unionize — Cafe workers at Seattle-based sandwich maker Homegrown voted to form a union Thursday, with an 84% tally in favor, counted at the National Labor Relations Board office in downtown Seattle. Workers at the company's wholesale division also won an election to unionize in November.
TODAY at The Stand — Homegrown cafe workers vote Union Yes! — Now 2-for-2 on union votes, sandwich workers are ready to bargain fair contracts.
EDITOR'S NOTE — Ready for a voice at work? Get more information about how you can join together with co-workers and negotiate a fair return for your hard work. Or go ahead and contact a union organizer today!
► From KOMO — Bus driver shortage in Pierce County school district keeps some kids out of school — The district is so short on substitute bus drivers, that they've had to cancel 22 bus routes just since Oct. 19.
---
THIS WASHINGTON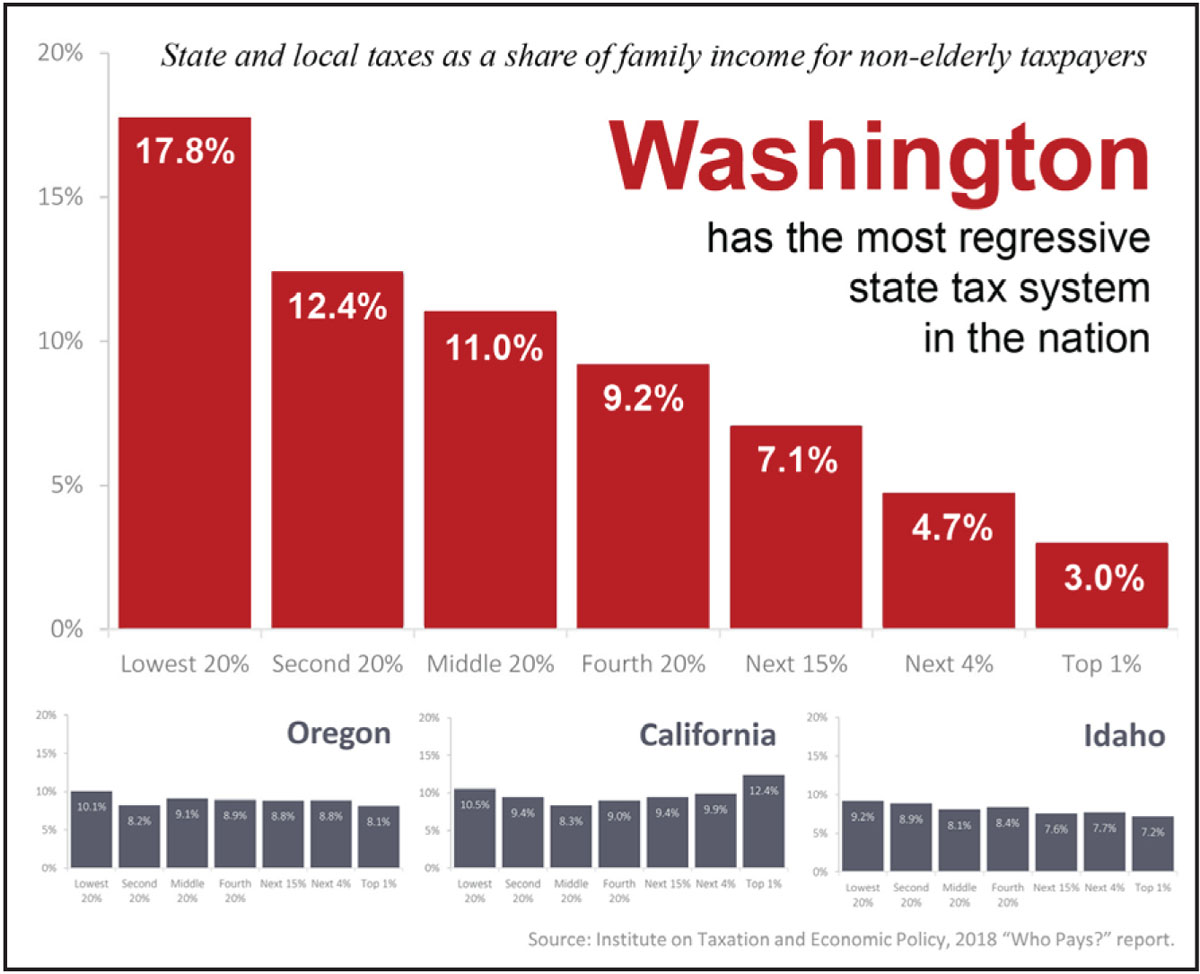 ► From Invest in WA Now — WA capital gains tax is constitutional, and needed, say tax law experts and working families — Tax law experts, rural business leaders, racial justice groups, taxpayers, and working families filed four separate amicus briefs with the Washington Supreme Court on Monday in support of the state's capital gains tax. Together, the amicus briefs address key points about why the state's new capital gains tax on huge stock market windfalls is not only constitutionally valid, but is also a necessary policy solution to advance racial equity and to address the childcare and early learning needs of all of our communities.

► From the (Everett) Herald — New state health insurance tax credit offers enticing premium: $0 — In 2023, some people could pay nothing in monthly premiums for a Cascade Care Savings health plan. It's not too good to be to true, confirmed Ana Howe, managed care regional coordinator for Sea Mar Community Health Center. Their health plan navigators have already signed people up for $0 on the Washington Healthplanfinder, the state's health benefits exchange. The enhanced state tax credits for people earning up to 250% of the federal poverty level is just one of several changes for next year for people who buy health insurance on the exchange. Because of that change alone, Howe emphasized that folks already enrolled in an exchange plan shouldn't auto-renew without exploring their options on Healthplanfinder.
► From The Hill — Biden administration approves Washington state request to offer health insurance to undocumented immigrants — This ACA waiver will expand access to qualified health plans, stand-alone qualified dental plans and a state affordability program to Washington residents regardless of their immigration status. The approval of this waiver is contingent on the state accepting specific terms and conditions. If these requirements are agreed on, then the waiver will go into effect from the beginning of 2024 to the end of 2028.
► From the Tri-City Herald — Big plans for WSU Tri-Cities. Legislature will be asked for $10M for a new energy center. — Gov. Jay Inslee has big plans for Washington State University Tri-Cities in Richland to become a center recognized globally for its innovation in developing clean energy sources and technology. He will ask the state Legislature this year for $10 million to launch the new Institute for Northwest Energy Futures at WSU Tri-Cities.
► From the Seattle Times — WA proposes reforms for special education schools — Washington state education officials are proposing to expand oversight of private schools for students with disabilities, citing a Seattle Times and ProPublica investigation that revealed that the state failed to intervene despite years of complaints about these schools.
---
AEROSPACE



► From the Washington Post — United Airlines inks Boeing deal for 100 jets amid industry optimism — United Airlines announced Tuesday that it will buy 100 Boeing 787 Dreamliners with an option to double the order, the latest sign of optimism for a continued rebound in international travel. The carrier's deal, which it billed as the largest widebody aircraft order by a U.S. carrier, is the most recent example of a turnaround among air carriers nearly three years after the pandemic sapped demand for travel worldwide.
---
THAT WASHINGTON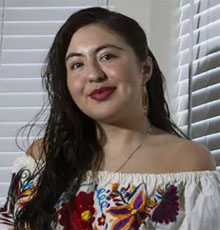 ► From the Seattle Times — WA recipients await DACA future as Congress works for immigration deal — Karen Gámez López's sense of security has waned over the last nine years. The reality of an unstable future in the U.S., a country she's called home since she was 3, has cemented for the 27-year-old as conservative Republican leaders spearhead efforts to end the 2012 Deferred Action for Childhood Arrivals program that offers legal protections and work authorizations to over an estimated 600,000 undocumented individuals. Gámez López, among the roughly 16,000 DACA recipients in Washington, has held that status for nearly a decade. But an initial glimmer of hope has dimmed with every attempt and failure by Congress over the years to pass legislation to provide a pathway to citizenship. "I don't want to live undocumented forever, but the years just go by," she said.
► From Roll Call — Lawmakers said to be on verge of a bipartisan omnibus agreement — The deal, if it comes, would pave the way for final fiscal 2023 appropriations that congressional leaders hope to pass by next week. However, the details of that potential agreement, including how — and if — it would bridge the parties' multibillion-dollar gap on nondefense funding, remain under wraps.
► From the AP — Biden to sign gay marriage bill at White House ceremony
---
NATIONAL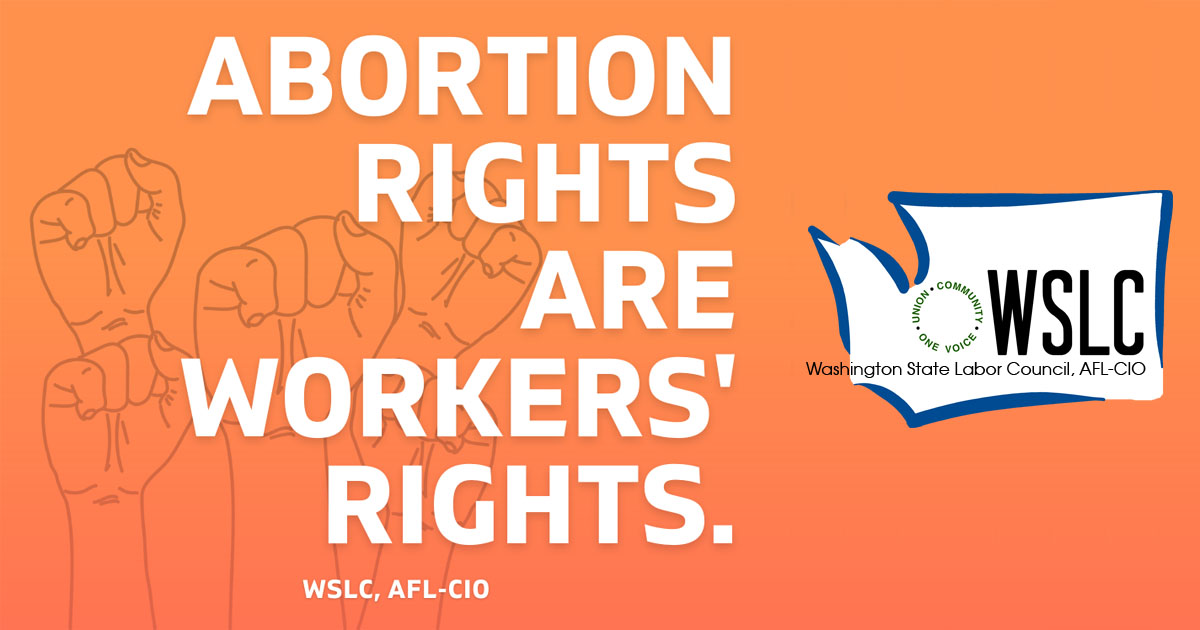 ► From the Guardian — Onslaught of new abortion restrictions looms in reddest of states — In Nebraska, a total abortion ban could be on the horizon. In Florida, the gestational limit for abortions could drop from 15 weeks to 12. Elsewhere, lawmakers have abortion pills in their sights. When Roe v Wade fell, most states were no longer in legislative session, meaning the term during which they usually write and pass bills had ended. In January, state legislatures will reconvene in an entirely new reality, one where conservative lawmakers are no longer constrained by the constitutional right to abortion once assured by Roe.
The Stand (June 24, 2022) — WSLC decries overturning of Roe v. Wade
The Stand (June 27, 2022) — Amid attacks on abortion rights, unions must fight back (by Shaunie Wheeler James and Cherika Carter) — We have the tools to transform protests into concrete actions defending bodily autonomy.
► From the Washington Post — Study: Public schools paid teachers more than private ones in 2020-21 — Public school teachers earned more than their counterparts in private schools in 2020-21, extending a longtime trend linked to licensing requirements and other factors, according to federal data released Tuesday. Full-time teachers in public schools earned about 30 percent more than private school teachers, pulling in an average annual base salary of $61,600, compared with $46,40o, according to the survey from the National Center for Education Statistics.
EDITOR'S NOTE — This article doesn't bother mentioning unionization as one of the "other factors." An estimated 70 percent of U.S. public school teachers are unionized and only a tiny fraction of private school teachers have union representation. Seems relevant.
► From the Sacramento Bee — Sacramento Mayor Steinberg will mediate UC-union talks as some researchers return to work — Sacramento Mayor Darrell Steinberg will mediate negotiations between the University of California and two United Auto Workers bargaining units that represent about 36,000 striking academic workers. The nearly month-long walkout came to a partial end when 12,000 senior-most researchers, also represented by the UAW, voted last week to ratify contracts that boosted their pay by at least 20%. They returned to work on Monday.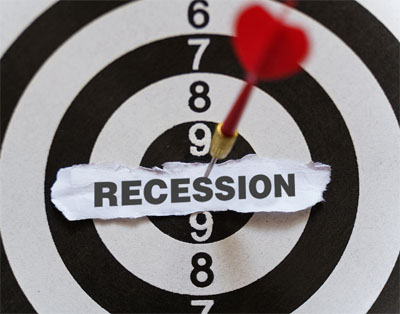 ► From the AP — U.S. inflation slowed sharply to 7.1% over past 12 months — Even with last month's further easing of inflation, the Federal Reserve plans to keep raising interest rates. On Wednesday, the Fed is set to boost its benchmark rate for a seventh time this year, a move that will further raise borrowing costs for consumers and businesses. Economists have warned that in continuing to tighten credit to fight inflation, the Fed is likely to cause a recession next year.
► Two weeks ago, from The Hill — Corporate profits hit record high in third quarter amid 40-year-high inflation — Quarterly profits have surged by more than 80 percent over the last two years, from around $1.2 trillion to more than $2 trillion, adding weight to arguments that the private sector is driving inflation by exploiting consumer expectations to keep prices elevated.
► From Freight Waves — Rail industry must overcome strained labor relations in order to survive — "If railroads want to be serious about addressing these issues that the members so vocally stated were a problem during these past three years, that would be a welcome change. … If they want to start to build employee morale, they should proactively reach out," said Greg Regan, president of the Transportation Trades Department, AFL-CIO. How can the railroads and the unions move on? They can do so through local negotiations and through changing railroad culture. But both endeavors will have challenges.
---
INTERNATIONAL
► From the AP — Rail workers walk off job to start month of UK strikes — Railroad workers across England walked off the job Tuesday, disrupting trains throughout the U.K. and starting what is expected to be a month of strikes by public service workers demanding higher pay as soaring inflation erodes living standards.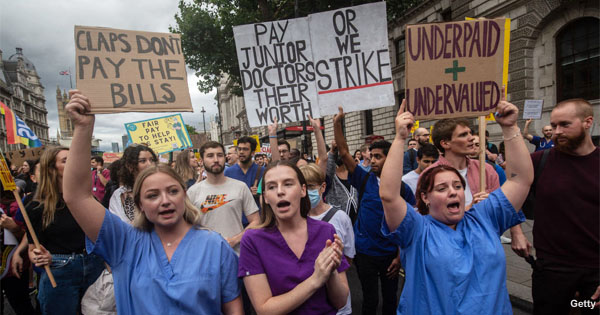 ► From Jacobin — In the UK, public sector workers are striking against austerity — British public sector workers are striking to demand wage increases that keep up with the cost of living. The Tories claim the government can't afford it ― but they had no problem lavishing cash on big business, banks, and landlords during the pandemic.
---
The Stand posts links to Washington state and national news of interest every weekday morning by 10 a.m.
Short URL: https://www.thestand.org/?p=113081
Posted by
David Groves
on Dec 13 2022. Filed under
DAILY LINKS
. You can follow any responses to this entry through the
RSS 2.0
. Both comments and pings are currently closed.