Labor leaders from across Washington elected to serve on the Washington State Labor Council, AFL-CIO Executive Board
SEATTLE (Dec. 8, 2022) — The unions that comprise the Washington State Labor Council, AFL-CIO today elected regional Vice Presidents to a four year term on the WSLC Executive Board. These leaders, representing communities across Washington State, join the historic leadership team of WSLC President-elect April Sims and Secretary Treasurer-elect Cherika Carter, the first Black women to lead a state federation of the AFL-CIO.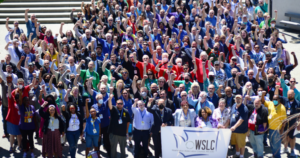 The voice of labor in Washington, the WSLC is the largest labor organization in the state, comprised of more than 600 affiliated local unions and organizations, representing over half a million rank-and-file union members. Sims, Carter and WSLC Vice Presidents will begin their four-year terms on Jan. 5, 2023.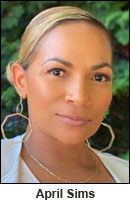 "Enthusiasm for union organizing is the highest it's been in a generation and it is essential that all working people see a place for themselves in our movement," said President-elect April Sims. "This is the power of democracy in organized labor, selecting leaders across race and place to join together to build power for all working people. I am honored by the trust our affiliates have placed in us to do this liberatory work."
Sims and Carter were elected by acclamation in October, along with a number of regional Vice Presidents (see a list of all regional Vice Presidents below). Their election is a historic moment for organized labor; Sims will be the first Black woman to lead any AFL-CIO state federation in the United States and the first woman to lead the WSLC;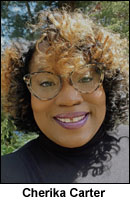 Carter is one of only a few state fed leaders in their thirties, and only the second woman of color to serve as Secretary Treasurer of the WSLC.
"As a member of the most pro-worker generation in decades, I relish the opportunity to lift up the voices of young workers and help shape the modern labor movement now and into the future," said Secretary Treasurer-elect Cherika Carter. "Our solidarity across generations is one of labor's greatest tools for winning for working families." 
"I couldn't be more proud of the inspiring labor leaders our affiliates have selected to steward the best state federation in the US," said current President Larry Brown, who announced his retirement earlier this year.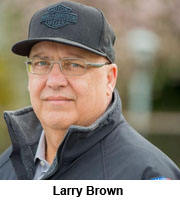 "With April, Cherika and vice presidents from every corner of the state, I am confident that Washington's labor movement is in good hands. It has been a joy and a privilege to work with these talented folks."
Together, the WSLC President, Secretary Treasurer, regional and at-large Vice Presidents and leaders of AFL-CIO constituency groups comprise the WSLC Executive Board, which meets quarterly and establishes the WSLC's policies and priorities of the council between conventions. For more information about the duties and responsibilities of the WSLC executive officers and board, see the WSLC Constitution and By-Laws. 
The below individuals will serve as regional Vice Presidents for the 2023-2026 term:
FIRST REGION
Sean Bagsby, International Brotherhood of Electrical Workers
Katie Garrow, Laborers International Union of North America
Jon Holden, International Association of Machinists and Aerospace Workers
Jane Hopkins, Service Employees International Union
John Scearcy, International Brotherhood of Teamsters

SECOND REGION
Debbie Gath, International Brotherhood of Teamsters
Stacy Martin, Laborers' International Union of North America

THIRD REGION
Clint Bryson, International Brotherhood of Electrical Workers
Mark Riker, Sheet Metal Workers
Diana Winther, International Brotherhood of Electrical Workers


FOURTH REGION
Nick Bumpaous, United Association
Eric Thrift, Laborers International Union of North America
Jessica Wadsworth, Laborers' International Union of North America

FIFTH REGION
Ted Cummings, United Steelworkers
Tina Morrison, American Federation of Musicians
James Tieken, American Federation of State, County and Municipal Employees

SIXTH REGION
Vance Lelli, American Federation of Musicians
Chuck Moe, Laborers International Union of North America
Patty Rose, International Brotherhood of Electrical Workers