Boeing hires and cuts | Optional vaccines | AFL-CIO on digital economy, trade
Tuesday, February 7, 2023
---
AEROSPACE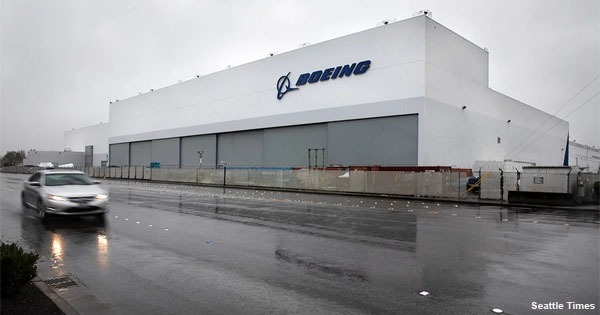 ► From the Seattle Times — Boeing to slash about 2,000 white-collar jobs in finance and HR — At the end of last month, on the same day that Boeing touted plans to hire 10,000 people this year, senior leadership convened virtual meetings internally to break bad news to nonunion staff in human resources and finance. Despite the growth elsewhere, those corporate positions will be slashed through substantial job cuts and layoffs. Boeing is outsourcing about a third of those jobs to Tata Consulting Services in Bengaluru, India.
► From PS Business Journal — Boeing poised to pass Microsoft on list of WA's largest employers — If Boeing hits its hiring targets in 2023, it could move up to the No. 2 spot on the list of Washington's largest employers. The potential change comes amid a reversal of fortunes for the state's tech and aerospace industries.
► From Reuters — Boeing-supplier Spirit burns more cash on supply chain snarls
► From the AP — 2 pilots walk away from Boeing 737 tanker crash in Australia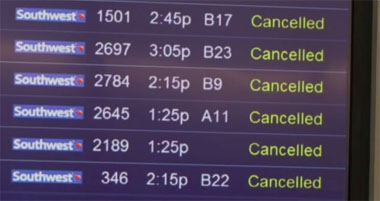 ► From the Washington Post — As Southwest, FAA probes begin, fallout could shape flying for years — The two incidents have triggered multiple federal investigations while revealing the fragile underpinnings of a domestic system that routinely carries 2 million people daily. The aftermath will shape U.S. aviation priorities for years and could usher in new protections aimed at a public increasingly wary of unreliable flights.
► From NPR — An Airline Passengers' Bill of Rights seeks to make flying feel more humane — Sens. Edward Markey (D-Mass.) and Richard Blumenthal (D-Conn.) have introduced a bill that would require airlines to refund tickets and compensate passengers for delays and cancellations caused by the airlines.
---
THIS WASHINGTON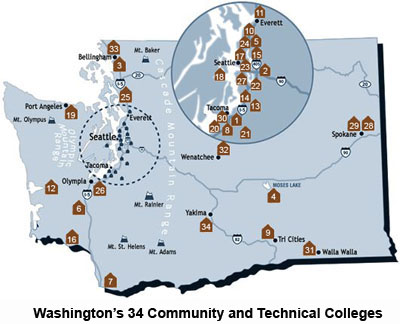 ► From the Seattle Times — Community colleges are among the state's greatest assets (editorial) — Too few Washingtonians are taking advantage of the vast opportunities community colleges can offer. Enrollment is down 20% at the state's community colleges, partly due to the COVID-19 pandemic, but also due to a misconception that a two-year college degree is not financially attainable. Washington provides some of the most generous financial assistance for community colleges in the country. Its Washington College Grant helps working-age students and those from low- and middle income families obtain their educational goals. And graduates of Seattle high schools are eligible for free tuition at community colleges in Seattle under the Seattle Promise.
---
LOCAL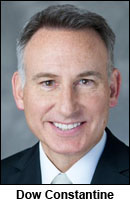 ► From the Seattle Times — Seattle, King County will no longer require COVID vaccinations for employees — King County and the city of Seattle will no longer require proof of vaccination against COVID-19 for employees, ending one of the final pandemic protections at either level of government. In a joint announcement Monday, King County Executive Dow Constantine and Seattle Mayor Bruce Harrell announced that they would end the mandate, originally established in October 2021, citing guidance from Public Health – Seattle and King County.
► From KUOW — Hunger strike suspended at Tacoma ICE facility, but objections remain — Advocates for people detained at the Northwest ICE Processing Center in Tacoma say dozens of detainees have ended a hunger strike — for now. The group La Resistencia says 85 people began refusing food last week to protest what they describe as deteriorating conditions, including sporadic food service and limited access to medical care.
► From Crosscut — A new owner looks to restore Yakima's last major hospital — Tacoma-based Multicare hopes to fund Yakima Valley Memorial Hospital services that are currently unavailable, including open-heart surgery.
► From the Oregonian — Striking Portland workers secured bigger raises during 3-day strike — Workers who launched Portland's first municipal strike in more than two decades are set to secure a bigger bump in pay under a tentative agreement reached with the city over the weekend.
---
THAT WASHINGTON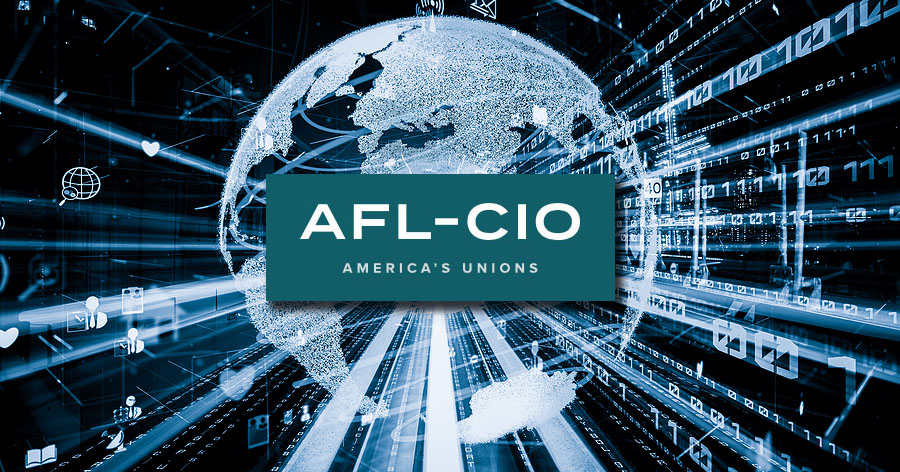 ► From the AFL-CIO — AFL-CIO unveils first-ever policy agenda on digital economy, trade — As the Biden administration continues to remake U.S. trade policy through the lens of producing good-paying jobs and empowering working people across America, the AFL-CIO released its recommendations for creating a worker-centered digital trade agenda today. AFL-CIO President Liz Shuler said:
"The voices of working people must be at the table in shaping the direction of digital trade policy. Corporations shouldn't dictate the rules of the global digital economy with no regard for working people. Their drive to monetize data frequently violates crucial privacy rights and exploits workers. The power of technology can be harnessed to build a fairer digital economy, produce economic growth that is shared by everyone and create life-sustaining opportunities for every working person far into the future."
► From Reuters — Exclusive: AFL-CIO wants bigger say in U.S. digital trade deals for workers — The Biden administration has made digital trade the centerpiece of its trade negotiations, and the AFL-CIO wants a bigger say in how the U.S. Trade Representative's office sets goals in this area, arguing they are too often dictated by big technology companies. USTR Katherine Tai has pledged to create a "worker-centric" trade policy, but the AFL-CIO said digital trade negotiations too often make no mention of labor standards nor the workers who write software or support networks.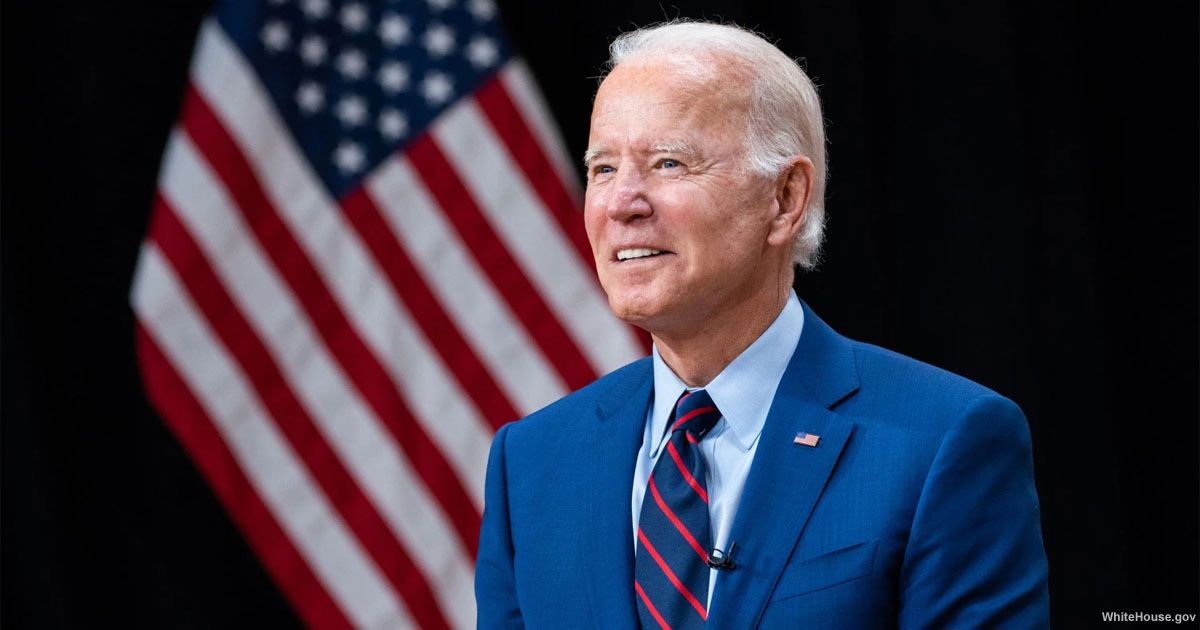 ► From Reuters — The Biden economy: Waning inflation, record jobs, lingering uncertainty — Joe Biden speaks to the nation tonight at a time of record low unemployment, rising wages, and diminishing fears of recession – facts the U.S. president is likely to trumpet as a sign his economic plans are working in the wake of the COVID-19 pandemic. But there are pressing economic issues, most notably the need to lift a statutory debt limit that, in the extreme, could cause the U.S. government to stop paying its bills.
EDITOR'S NOTE — The latter is a "crisis" entirely manufactured by House Republicans who have never hesitated to raise the debt limit or restrain spending under a Republican president.
► From the NY Times — Biden to lay down economic challenge to House Republicans — In his first State of the Union address since the GOP took the lower chamber, the president will call for higher taxes on the wealthy and more social aid to the needy.
► From Vox — Stop treating unemployment as a necessary evil to curb inflation (by Rachel M. Cohen) — Skanda Amarnath, the executive director of the upstart and influential advocacy group Employ America, has been urging economic experts across the political spectrum to rethink their long-held assumptions that bucking inflation necessarily means raising unemployment. He has argued that the cure for inflation — higher unemployment — can be worse than the disease.
---
NATIONAL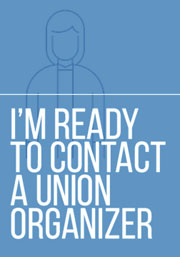 ► From the Boston Globe — Harvard researchers and non-tenure faculty to push for union — After five years of quietly organizing, researchers and lecturers at Harvard University went public Monday with efforts to form a union. Organizers started collecting authorization cards to prompt either voluntary recognition of the union by the university or a formal election by the NLRB. The group, which represents up to 6,000 non-tenure-track workers, aims to raise wages, address job insecurity, and improve working conditions and benefits.
► From the Guardian — California dialysis clinic workers push to unionize over short-staffing and low pay — Employees say they want to improve both working conditions and patient care but "the companies are not doing anything."
EDITOR'S NOTE — Ready to do something? Get more information about how you can join together with co-workers and negotiate for better wages and working conditions. Or go ahead and contact a union organizer today!
► From Vice — How restrictive contracts stifle, control creativity in the video game industry — Noncompete contracts that restrict where people can work are only the start. Companies also own everything you make, and developers are tiring of it.
---
INTERNATIONAL
► From the AP — French protesters hold more strikes over pension changes — Public transportation, schools and electricity, oil and gas supplies were disrupted in France as demonstrators numbering in the tens of thousands took to the streets Tuesday for a third round of nationwide strikes and protests against the government's pension reform plans.
► From the Wall St. Journal — Lawmakers' support for Macron's pension overhaul in France falters — Proposal to raise retirement age has struck a nerve and sparked protest—leading some lawmakers from the president's own party to threaten to vote against the measure.
EDITOR'S NOTE — Strikes work.
---
The Stand posts links to Washington state and national news of interest every weekday morning by 10 a.m.
Short URL: https://www.thestand.org/?p=114205
Posted by
David Groves
on Feb 7 2023. Filed under
DAILY LINKS
. You can follow any responses to this entry through the
RSS 2.0
. Both comments and pings are currently closed.