It's all ACES | Mosqueda's move | NLRB in crisis | Merger disaster
Monday, February 6, 2023
---
AEROSPACE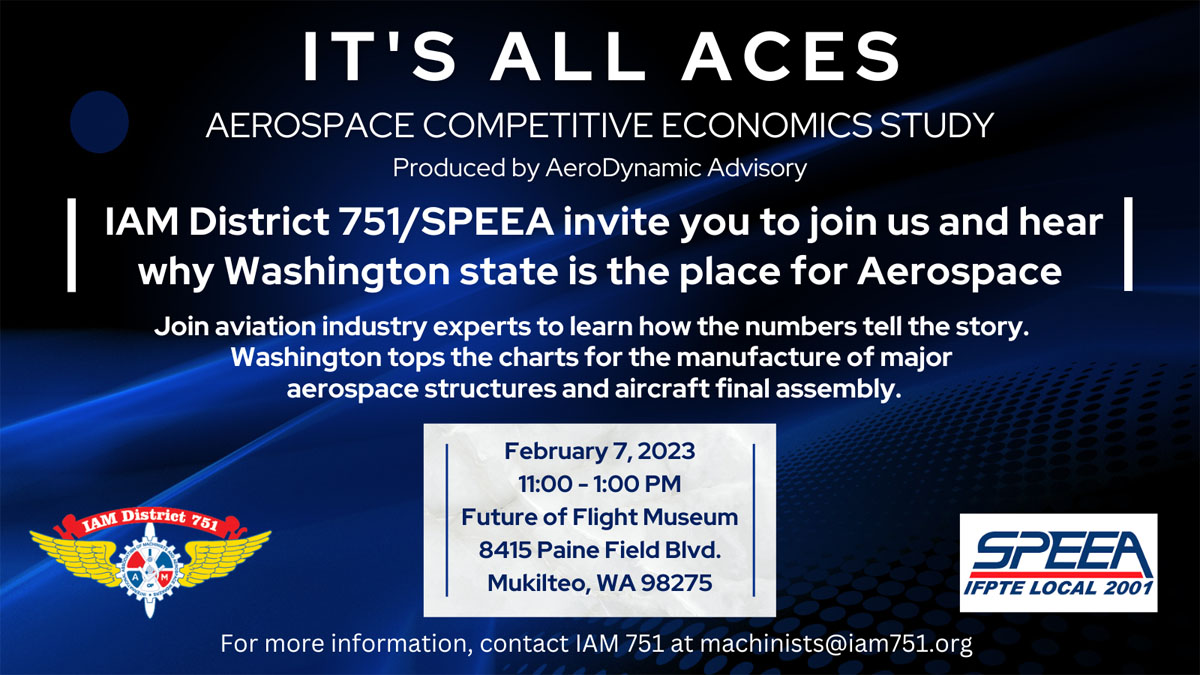 ► From EPICOS — Aerospace analyst panel to discuss release of updated Aerospace Competitive Economics Study — IAMAW District 751 and SPEEA/IFPTE Local 2001 partnered again this past year to bring aerospace analysts and experts together to look at the vitality and competitiveness of the aerospace industry in Washington state and across the nation. The unions are bringing together an esteemed panel of industry and labor experts on Tuesday, Feb. 7 to present the study, provide expert analysis of the results, and offer recommendations for maintaining Washington state's position as the leader in aerospace.
EDITOR'S NOTE — All reporters and interested union members are invited to attend.
---
LOCAL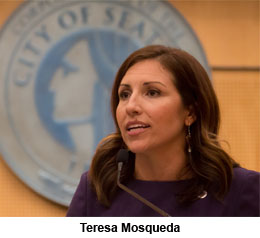 ► From the Stranger — Teresa Mosqueda announces King County Council campaign — Mosqueda announced her campaign for King County Council District 8, the seat Council Member Joe McDermott plans to vacate at the end of his term. She's coming in swinging with nearly 90 endorsements and a bag of legislative accomplishments from her 5+ years on council. If she wins, she'd become the first Latina ever elected to the King County Council, and she'll shake up an already pretty shook-up local political landscape. "I want to see pipelines into construction, child care, public health—and make sure we're investing in good union jobs," she said.
EDITOR'S NOTE — Mosqueda is former Political Director of the Washington State Labor Council, AFL-CIO.
► From KUOW — ICE detainees in Tacoma reportedly on day three of hunger strike — Detainees say they began the strike to demand better food and living conditions, and to be paid for their labor. They say up to 150 people are refusing meals. A spokesperson for the Northwest ICE Processing Center confirmed that chemical agents were used Wednesday in response to a disruption at the facility.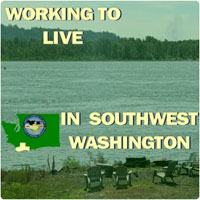 ► From the SW Wash. CLC — How do we celebrate the people who made a difference for working families last year? (podcast) — Cowlitz Wahkiakum CLC President Cameron Wilkinson and Secretary Treasurer Diana Winther and Southwest Washington CLC President Shaun Gundert join Harold to talk about the second annual Southwest Washington Labor Awards on Feb. 25 at the Vancouver Hilton, how this year's ceremony will be different than last year's… and they even manage to make him blush!
The Stand (Jan. 18) — Southwest Washington Labor Awards Feb. 25 in Vancouver — The deadline to submit award nominations is Feb. 13.
---
SOUTH OF THE BORDER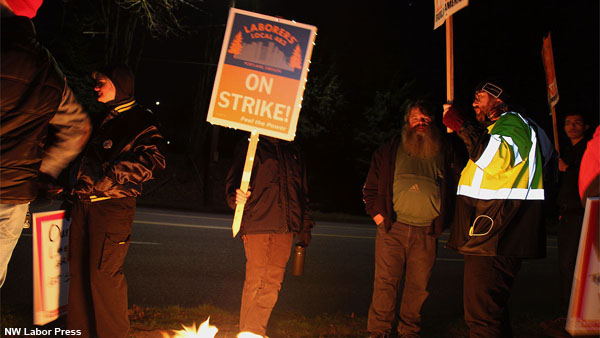 ► From the NW Labor Press — Portland City Laborers begin strike — More than 600 City of Portland workers spanning three bureaus began a strike on Thursday, Feb. 2, after more than 10 months of negotiations with the city. Workers in the Transportation, Parks and Environmental Services stopped work on Thursday at 12:01 a.m.
► From the Oregonian — Portland's first employee strike in decades ends Sunday — The city of Portland and Laborers' Local 483 tentatively reached agreement Sunday to end the union's three-day strike. The terms of the agreement were not immediately available.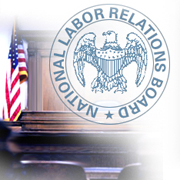 ► From the NW Labor Press — Local NLRB agent tells labor: Agency is in crisis — Congress has been slowly starving the agency of funding and staff. For 20 years, the agency's budget was frozen at $274 million, which meant federally mandated employee raises had to come out of the existing budget—a recipe for steady staff cuts. To cover all of Oregon and Southwest Washington, the NLRB's Jessica Dietz has just eight staff in her office in the federal building in downtown Portland, including three investigators and two attorneys. Last year Congress gave the NLRB a long-overdue increase of $25 million (9%), but now the Republicans are back in charge of the budget-writing House.
► From the NW Labor Press — New Seasons union begins contract negotiations — Now that workers at seven New Seasons Market stores have voted over the past five months to join New Seasons Labor Union, the union's bargaining team has begun meeting with management to negotiate a first contract.
EDITOR'S NOTE — Ready for a voice at work? Get more information about how you can join together with co-workers and negotiate a fair return for your hard work. Or go ahead and contact a union organizer today!
For more great labor news in Oregon and Southwest Washington, subscribe to the Northwest Labor Press!
---
THIS WASHINGTON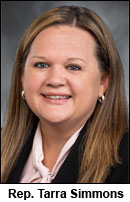 ► From the Seattle Times — Bill would pay WA's incarcerated workers minimum wage — State Rep. Tarra Simmons (D-Bremerton) is sponsoring HB 1024, called the "Real Labor, Real Wages Act," to raise incarcerated workers' wages to the state minimum of $15.74. Simmons, believed to be the first formerly incarcerated person elected to the State Legislature, said when she was in prison she worked graveyard shifts for no more than 42 cents an hour, after various deductions to her paycheck.
► From the Seattle Times — Religious health care restrictions prompt call for WA merger oversight — SB 5241, dubbed the Keep Our Care Act, would authorize Washington's attorney general to launch a public process to review health care mergers, acquisitions and affiliations and determine whether any would diminish access to affordable care, including reproductive health, end-of-life, and gender affirming services. If so, the attorney general could impose conditions or reject transactions altogether.
---
THAT WASHINGTON
► From the Washington Post — Employers added 517,000 jobs in January, astonishing labor market growth — The labor market shattered expectations in January as the economy added 517,000 jobs and the unemployment rate dropped to 3.4 percent, a low not seen since May 1969, according to data released Friday from the Bureau of Labor Statistics.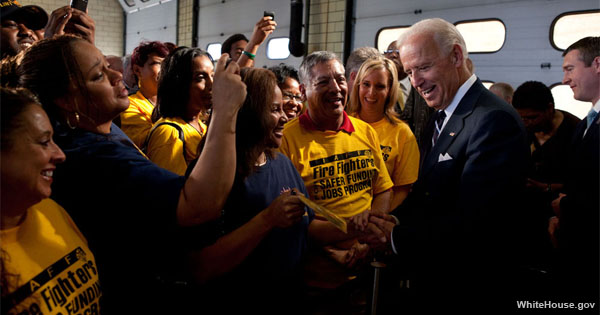 ► From Bloomberg — 100,000 green jobs announced since U.S. adopted climate law, study finds — Between last August, when President Joe Biden's landmark climate bill became law, and the end of January, companies have announced more than 100,000 clean energy jobs in the US, according to an analysis released Monday by the nonprofit advocacy group Climate Power.
► From The Hill — Biden to address divided Congress during State of the Union — President Biden is set to deliver his second State of the Union address Tuesday at 6 p.m. Pacific time to a divided Congress, as the new House GOP majority seeks to stymie his agenda and investigate his family and administration.
► From the Intercept — Big business' plan to block Biden's ban on noncompete agreements — The Chamber has threatened a lawsuit to block the FTC rule. "There is no need to panic," Jackson Lewis, one of the most aggressively anti-union law firms in the country which advises businesses, wrote in a special report on January 10: "It is still early in the process […] if the final rule is issued, there will be significant and substantial legal challenges to it."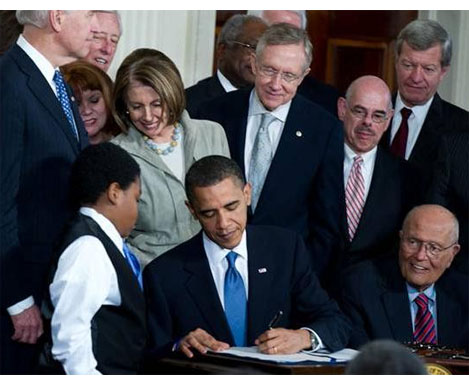 ► From the Washington Post — When Republicans rant about 'socialism,' remember the Affordable Care Act (by Jennifer Rubin) — One of the greatest government success stories in a generation rarely gets much attention. That is the story of the Affordable Care Act. Not only did the ACA survive multiple attempts by Republicans to repeal the law and reduce outreach, but it also managed to drive down uninsured rate to a record low of 8 percent last year. That's in large part because of the Biden administration's competent management of the program and extension of subsidies over united GOP opposition.
► From the People's World — Bernie Sanders to reintroduce the PRO Act into the Senate — Sen. Bernie Sanders (I-Vt.), the new chairman of the Senate Health, Education, Labor and Pensions Committee, will reintroduce the Protect The Right To Organize (PRO) Act. Unfortunately, the Senate filibuster rule and/or the Republican-run House Education and the Workforce (not "Labor") Committee will then kill the bill.
► From The Hill — Five ways a federal debt default could hurt Americans — The Treasury Department said the "extraordinary measures" it has taken are expected to give Congress until at least June to reach a deal to raise the limit. Here are five reasons why the U.S. can't afford to default: 1) recession is almost certain; 2) federal benefits would be in danger; 3) interest rates would spike; 4) inflation could lower but at a steep price; and 5) the stock market would tumble.
---
NATIONAL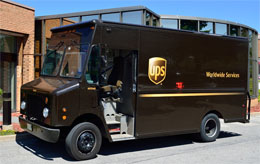 ► From CNBC — UPS and the Teamsters prepare for high-stakes talks with union contract set to expire — With United Parcel Service's labor negotiations approaching, CEO Carol Tomé sounded confident on this week's fourth-quarter earnings call that a "win-win-win" agreement would be reached before the end of July. But Tomé's optimism comes as the Teamsters union, which represents more than 340,000 UPS workers, amps up pressure on the delivery giant.
► From KTVU — Workers allege REI aims to stymie unionizing in Berkeley, Cleveland, NYC — REI in Berkeley allegedly retaliated against workers over the weekend by firing 10 as contract negotiations continue with the company, the workers' union alleged. Two of the 10 fired were bargaining team members. Union workers are trying to negotiate their first union contract at the store in Berkeley. The workers are represented by UFCW Local 5, which announced Wednesday that it has filed three unfair labor practice (ULP) charges against REI.
► From Cleveland.com — REI workers walk out of Orange store amid union fight — Workers at the REI Co-op in Orange went on strike Friday morning, leaving their shift in the middle of a hearing between the retail workers union and the company.
EDITOR'S NOTE — The strike ended Friday afternoon after REI reversed its position and agreed to terms for a union election with the Retail, Wholesale and Department Store Union (RWDSU) to be held in March. Strikes work.
► From Vice — YouTube contract workers are going on strike — A group of YouTube Music contract workers in Austin, Texas, went on strike on Friday afternoon protesting a return-to-office policy that "threatens the livelihoods of workers" who don't live nearby.
► From Times — How a YouTube strike could set a big precedent For workers' rights
► From HuffPost — TikTok bans Medieval Times Union account following trademark complaint — The dinner-theater chain sued its workers' new union for referencing "Medieval Times" in its name. The union said the lawsuit was pure intimidation.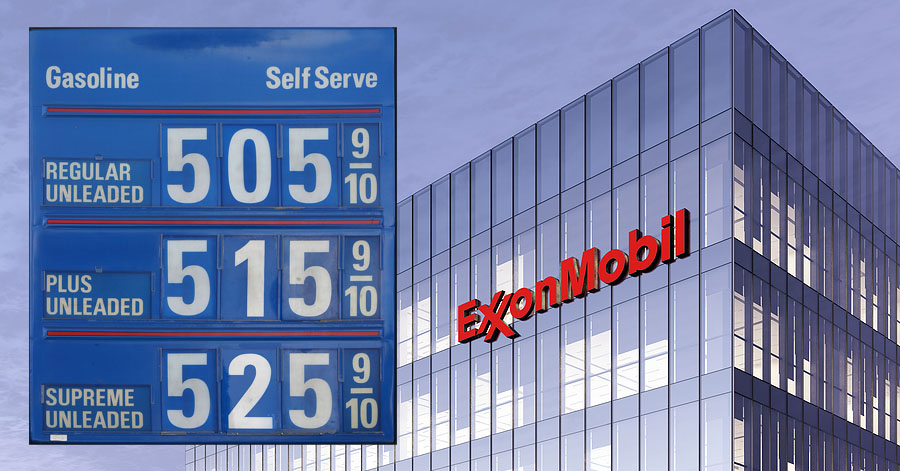 ► From the LA Times — Big Oil reaps record profits while the planet burns. California should curb its greed. (editorial) — The billions in record profits oil companies posted this week bolster the appeal of California Gov. Gavin Newsom's effort to curb oil industry price gouging. Under a proposal he released late last year, the state would set a cap on oil refinery profit margins, penalizing excess profits and returning a percentage of it to consumers.
► From the Washington Post — Restaurants can't find workers because they've found better jobs — Nearly three years since the coronavirus pandemic upended the labor market, restaurants, bars, hotels and casinos remain short-staffed, with nearly 2 million unfilled openings. But these workers didn't disappear. A lot of them who were laid off early in the pandemic, moved to behind-the-scenes office work where they are more likely to have increased flexibility, stability and often better pay.
---
INTERNATIONAL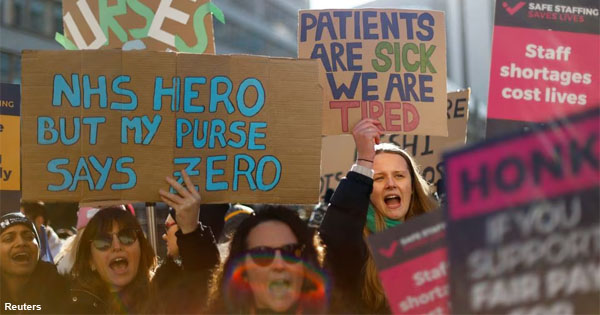 ► From Reuters — British workers stage largest strike in history of health service — Health workers in Britain began their largest strike on Monday, as tens of thousands of nurses and ambulance workers walk out in an escalating pay dispute, putting further strain on the state-run National Health Service (NHS). Nurses and ambulance workers have been striking separately on and off since late last year but Monday's walkout involving both, largely in England, is the biggest in the 75-year history of the NHS.
► From Vox — The labor strikes in Britain are years in the making — Austerity, Brexit, wage stagnation and a cost of living crisis have pushed British workers to the brink.
---
The Stand posts links to Washington state and national news of interest every weekday morning by 10 a.m.
Short URL: https://www.thestand.org/?p=114145
Posted by
admin
on Feb 6 2023. Filed under
DAILY LINKS
. You can follow any responses to this entry through the
RSS 2.0
. Both comments and pings are currently closed.