Honoring Tracey | The last 747 | State GOP vs. transportation
Wednesday, February 1, 2023
---
LOCAL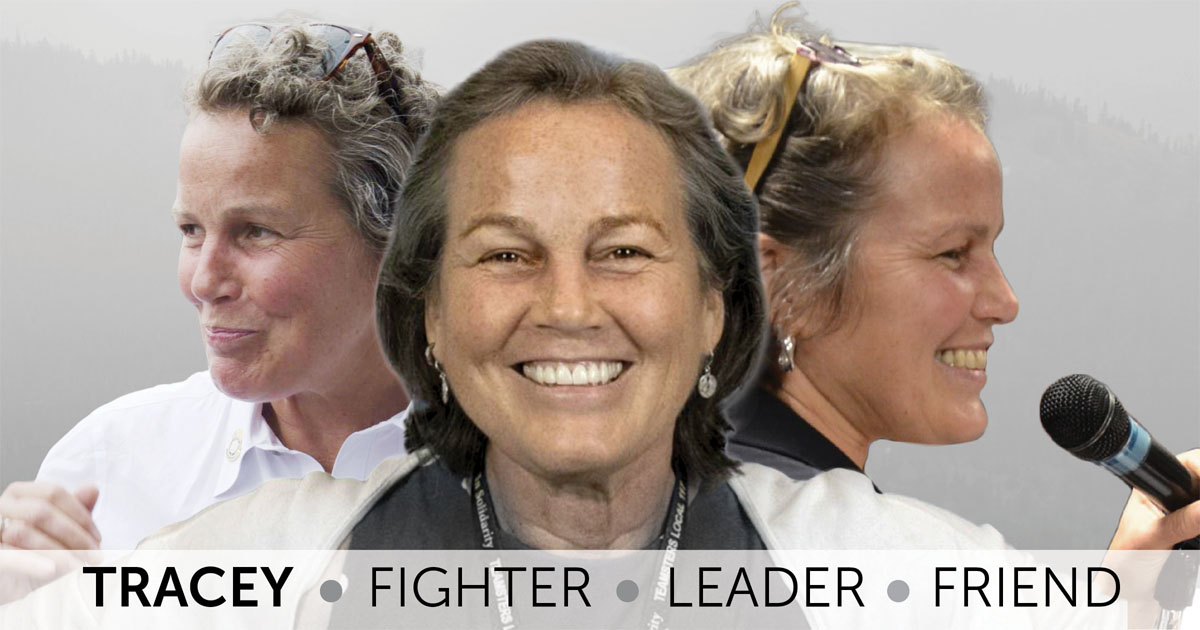 ► From Teamsters 117 — Honoring the life and legacy of Tracey Thompson – leader, fighter, sister, friend (by John Scearcy) — "Look for me, feel my presence," Tracey Thompson invited all members of Teamsters 117. "My body is tired, but my soul is open. I'll be there laughing, loving, and fighting forever and always." Tracey Thompson, former Secretary-Treasurer of Teamsters 117, died peacefully in her home yesterday after demonstrating how wonderfully one can live with cancer for over a decade. Tracey was a dear friend, inspirational mentor, and the fiercest labor leader I have ever known. She was beloved for her compassion, courage, and fortitude. She changed the world for the better, and she never stopped fighting to improve the lives of our members.
---
AEROSPACE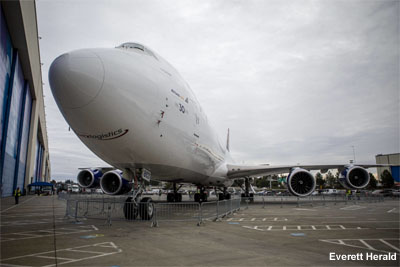 ► From the (Everett) Herald — 'Still jaw-dropping': Last Boeing 747 takes the stage in Everett — The last 747 built — tail number N863GT — rolled out of The Boeing Co.'s assembly factory at Paine Field in December. On Tuesday, thousands of Boeing employees and dignitaries gathered inside the Everett plant to honor the airplane's legacy and deliver the last 747 to the final customer, cargo carrier Atlas Air.
► From the Seattle Times — Boeing bids farewell to its final 747-8 at Everett plant
► From the PS Business Journal — What Boeing's new 737 production line means for its Everett factory — With no new jet program on the horizon, the decision secures additional work at the facility through 2035, said Scott Hamilton, aerospace analyst at Leeham Co. But it won't entirely fill the holes left by the consolidation of final assembly work on the 787 Dreamliner to South Carolina in early 2021 and the discontinuation of the 747. Said IAM District 751 President Jon Holden:
"It's not changing our focus that the future of the Puget Sound does depend on Boeing designing and developing new aircraft. The 737 MAX will be replaced and we want to build the next single-aisle."
The Stand (Jan. 31) — IAM 751 applauds Boeing plan to add 737 MAX line in Everett
---
THIS WASHINGTON




► From the Olympian — Working Families Tax Credit applications to open as lawmakers introduce ideas to expand it — One day ahead of when the Working Families Tax Credit opened for applications in Washington state, lawmakers held public hearings on three different bills to expand the program. In 2021, legislators provided funding for the credit, which will affect approximately 400,000 households in the state. The program is for low-to moderate-income families statewide. If eligible, families can receive a cash refund up to $1,200 annually.
► From the Seattle Times — Conservative advocacy group sues to undo WA transportation package — The organization, the Citizen Action Defense Fund, argued in a filing Tuesday that the bill contains multiple subjects that lack "rational unity" and therefore violates the state constitution. Rob McKenna, a former Republican attorney general of Washington, is listed as a member of the organization's attorney advisory board.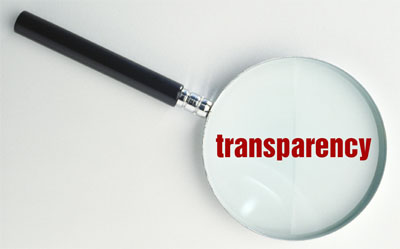 EDITOR'S NOTE — The champions of transparency at "Citizen Action Defense Fund" won't say who funds them, but other prominent state Republicans are also board members, including former state legislators Joe Fain and Paul Graves, former state GOP party boss Diane Tebelius, and corporate-funded Washington Policy Center boss Dann Mead Smith. Washington's business community strongly supported the transportation package, but continues to bankroll these jokers. Go figure.
► From the Seattle Times — State lawmakers of both parties back 13 bills meant to boost housing supply — Whether through easing permitting, zoning or other regulations, a bipartisan group of state lawmakers wants to make it easier to build homes and apartments in Washington. Lawmakers projected unity on the issue Tuesday, holding a group announcement of support for 13 bills meant to increase Washington's housing stock.
► From Crosscut — Can Washington prisons change the culture of corrections? — Officials are trying a new program inspired by Norway to improve quality of life. Gov. Jay Inslee has included $12.7 million in his proposed two-year state budget to hire 52 more Corrections staffers for the Amend program. It's part of a larger push to reshape the culture of how prisons operate and how corrections officers interact with those inside.
---
THAT WASHINGTON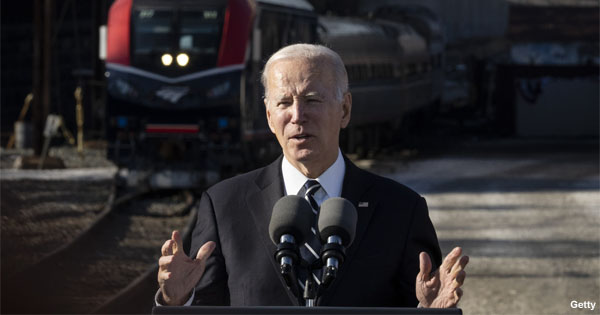 ► From Politico — Billions in rail grants let Biden hail his infrastructure wins — The president's back-to-back appearances near rail lines in Baltimore and New York City are among the first of what the White House hope will be a stream of infrastructure celebrations this year. Greg Regan, president of the AFL-CIO's Transportation Trades Department, praised the administration's insistence that big-ticket projects like the Gateway Tunnel and Baltimore rail tunnels be constructed with collective bargaining agreements between building trade unions and contractors:
"If you're looking at what the administration's done, there's a clear focus on getting money out the door but getting money out the door in the right way."
► From the Seattle Times — DOJ probes Amazon for alleged knowledge of warehouse safety hazards — After years of scrutiny over working conditions inside Amazon's warehouses, federal prosecutors are asking whether Amazon executives knew about safety hazards and misled others about the company's safety record. Attorneys with the Department of Justice's civil division are investigating whether Amazon "engaged in a fraudulent scheme designed to hide the true number of injuries" to its workers, according to a statement from the U.S. Attorney's Office for the Southern District of New York.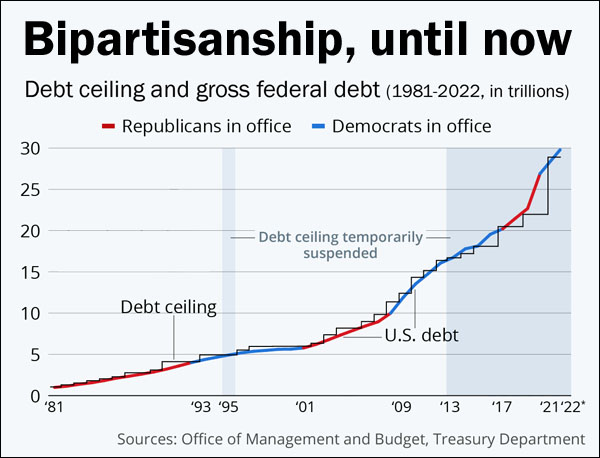 ► From Roll Call — McCarthy, Biden to meet in hopes of avoiding debt limit debacle — The talks are starting today with plenty of time to reach agreement before the Treasury Department's supply of cash and accounting maneuvers runs out, possibly in June.
► From The Hill — House Dems eye discharge petition as escape hatch on debt ceiling — Democratic leaders have already begun talks about tapping a procedural tool, known as a discharge petition, to force a debt-limit hike to the floor without the accompanying cuts McCarthy is demanding.
► From the Washington Post — GOP report shows plan to ramp up focus on disproven election fraud claims — A new internal report prepared by the Republican National Committee proposes creating a permanent infrastructure in every state to ramp up "election integrity" activities in response to perceptions within GOP ranks of widespread fraud and abuse in the way the country selects its leaders.
► From the Washington Post — Haley plans to announce presidential run, as GOP race starts slowly — Nikki Haley, a former United Nations ambassador and governor of South Carolina, is planning to announce that she will run for president.
► From The Hill — Progressives alarmed over Biden's new chief of staff — Beyond steering the coronavirus response, incoming chief of staff Jeff Zients is best known for his career in the private sector, working in a variety of fields from health care to consulting and private equity.
► From The Hill — Lobbying World: Herrera Beutler lands new gig — Former Rep. Jaime Herrera Beutler (R-Wash.) has joined the Children's Hospital Association as a strategic adviser.
---
NATIONAL
► From NPR — It's Black History Month. Here are 3 things to know about the annual celebration — February marks Black History Month, a tradition that got its start in the Jim Crow era and was officially recognized in 1976 as part of the nation's bicentennial celebrations. It aims to honor the contributions that African Americans have made and to recognize their sacrifices.
ALSO see local coverage of Black History Month events from Axios Seattle, the (Tacoma) News Tribune, and the union-busting (Vancouver) Columbian.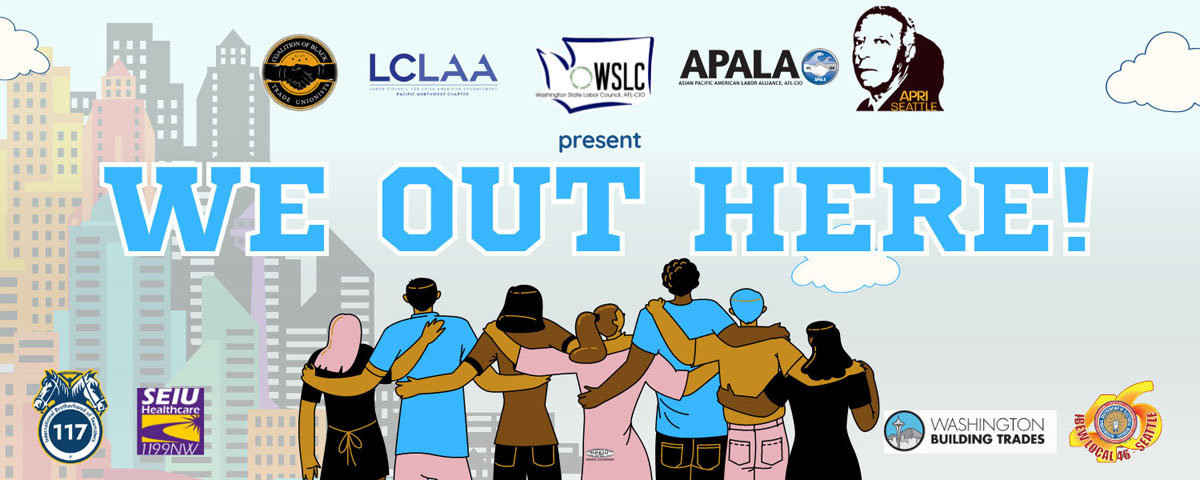 TODAY at The Stand — 'We Out Here!' celebration of diverse leaders will be Feb. 25 — This celebration of diverse labor leadership, in honor of and in solidarity with AFL-CIO Constituency Groups during Black History Month will be held Saturday, Feb. 25 starting at 7 p.m. at the Teamsters Hall, 14675 Interurban Ave. S. in Tukwila. "We Out Here!" will have food and drinks from around the world, music and a dance floor — an evening filled with joy and justice. RSVP here to attend.
► From Politico — Record oil earnings fuel California backlash against industry profits — A boom in oil industry earnings has created an opening for Gov. Gavin Newsom as he pursues a first-in-the-nation cap on industry profits. Five of the country's largest oil companies have just reported record or near-record quarterly earnings.
► From Vox — Alec Baldwin's criminal charges and Rust's chaotic production, explained — Halyna Hutchins's death, as tragic as it is, seems to be the latest culmination of terrible working conditions found not just on set but throughout the industry. The advent of streaming media, the strain of supplying content in a post-pandemic world, and a widespread culture of demanding tireless work for little pay all contribute to the kind of callous disregard for safety and for employees that resulted in the Rust working environment.
EDITOR'S NOTE — Ready for a safer workplace? Get more information about how you can join together with co-workers and negotiate not only a fair return for your hard work, but also for better and safer working conditions. Or go ahead and contact a union organizer today!
---
INTERNATIONAL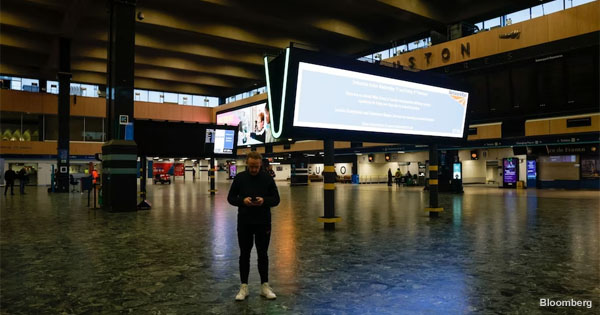 ► From the Washington Post — Britain grinds to a halt as half a million workers go on strike — A long-running dispute over pay and working conditions came to a head on Wednesday, with hundreds of thousands of British workers taking part in what organizers said was the biggest day of industrial action in over a decade.
The #TeacherStrike rally making its way up Regent Street pic.twitter.com/7p4I00g3Ac

— ?? ???? ????? ?? (@MusicLikeDirt) February 1, 2023
► From the NY Times — As Parisians march to fight pension changes, shopkeepers nod and agree — Angry protests over a plan to raise France's retirement age pile uncertainty on small businesses, but most are siding with the demonstrators.
---
The Stand posts links to Washington state and national news of interest every weekday morning by 10 a.m.
WASHINGTON IS A UNION STATE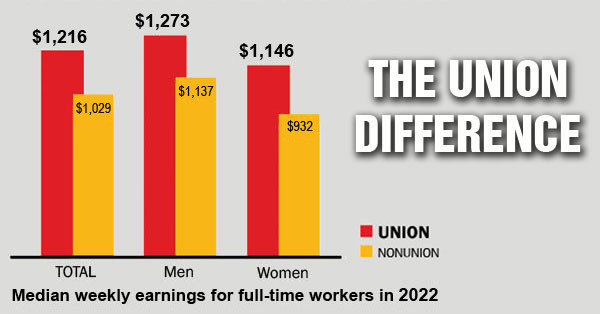 CHECK OUT THE UNION DIFFERENCE in Washington state: higher wages, affordable health and dental care, job and retirement security.
FIND OUT HOW TO JOIN TOGETHER with your co-workers to negotiate for better working conditions and respect on the job. Or go ahead and contact a union organizer today!