Boeing's vision quest | Bono's bad-ass ironworker | Schultz's subpoena?
Thursday, February 9, 2023
---
AEROSPACE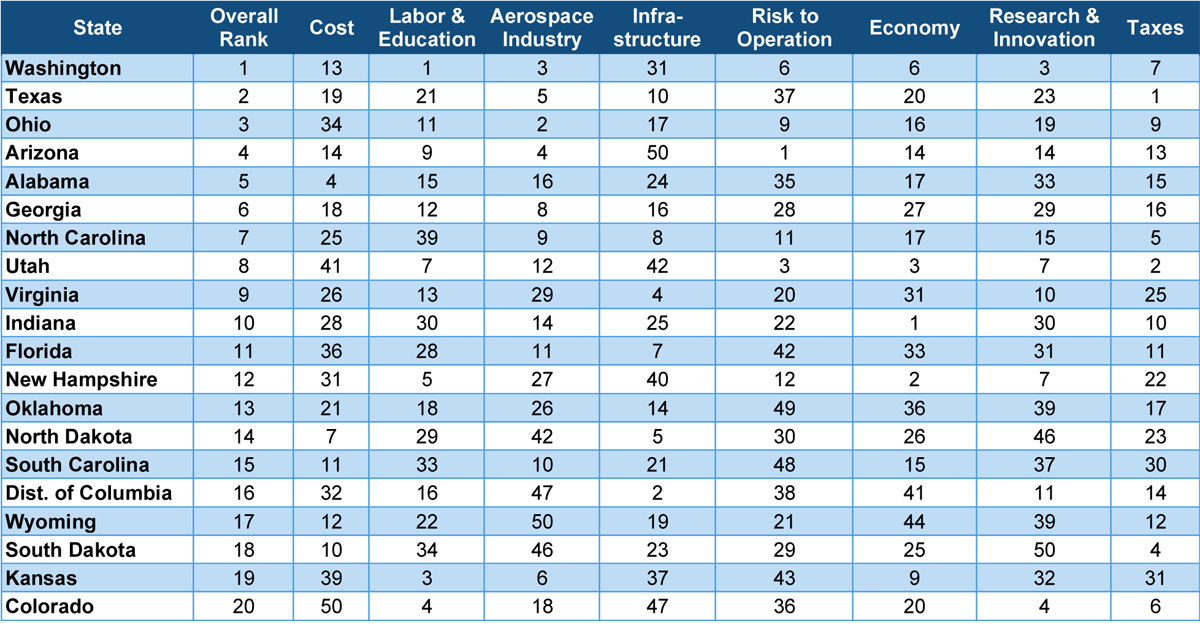 ► From the PS Business Journal — Washington state has No. 1 aerospace business environment, study finds — Washington state retained its dominance in U.S. aerospace production, according to a recent study, fending off encroachment in recent years from Southeastern states that have been "aggressively courting" new investment in the sector. The Puget Sound manufacturing cluster's highly skilled, 78,913-strong workforce and thriving research and development environment helped make it a clear leader in the 2022 economic competitiveness study compiled by AeroDynamic Advisory for the two unions that represent Boeing's engineers and machinists. But Boeing's decision to delay new research and development on a jet to compete with French rival Airbus' A321neo risks ceding some of the region's competitive advantages, top analysts warned Tuesday.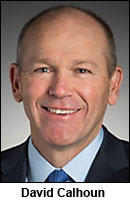 ► From Leeham News — 'What kind of vision is that?' Industry analysts scorch Boeing and CEO Calhoun — Less than a week after Boeing CEO Dave Calhoun stood in the company's Everett factory and vowed to "maintain this leadership culture forever," a panel of top aerospace industry analysts blasted Boeing's corporate culture and criticized Calhoun's leadership, saying he lacks vision, industry knowledge – even charisma. "No new aircraft until 2035," said AeroDynamic Advisory Managing Director Kevin Michaels. "What kind of vision is that?" For Boeing, a decision to wait until the mid 2030s on a new airplane program means that it will have gone 30 years without developing a new clean-sheet aircraft. By the time it gets around to doing it, no one at Boeing will remember how it's done, several panelists said.
► From the PS Business Journal — Aerospace suppliers face cash squeeze amid long waits for payment — Boeing's suppliers say historically long payment schedules are straining their cash flow, leaving them struggling to meet the jet maker's needs as it ramps up production. Contract payment terms stretching out 90 to 120 days have left suppliers with little working capital to address inflationary pressures like labor costs, they said.
---
LOCAL
► From the Seattle Times — After layoffs, ex-Amazon workers wonder about 'Earth's Best Employer' — Like many tech companies, Amazon spent a large part of the last year looking to trim costs. The company started job cuts in November and continued in January. Employees who were part of that wave of layoffs said the news came as a shock — and changed their perception of Amazon as a company that aimed to be, as former CEO Jeff Bezos liked to put it, "Earth's Best Employer." Some impacted employees say the process lacked leadership, empathy and clarity, and most learned Amazon was considering 18,000 layoffs from news reports.
EDITOR'S NOTE — CEOs like Jeff Bezos would never work without an employment contract protecting their rights and interests. Why should you? Get more information about how you can join together with co-workers and negotiate for better wages and working conditions — and get it in writing! Or go ahead and contact a union organizer today!
► From Crosscut — 'Community navigators' bridge the healthcare gap for BIPOC groups — In King County, public health ambassadors with cultural connections help break down patient/provider barriers.
---
THIS WASHINGTON



► From the Seattle Times — Students of color are now the majority in WA public schools — It's a slim majority, at 50.6%, but the growth in recent years has been rapid. Between 2009 and 2022, the percentage of kids identifying with a race other than white increased by nearly 50%.
► From the Olympian — Senate passes legislation to eliminate advisory votes from ballots — Advisory votes could disappear from Washington state ballots under a measure that passed the Washington State Senate on Wednesday.
---
STATE OF THE UNION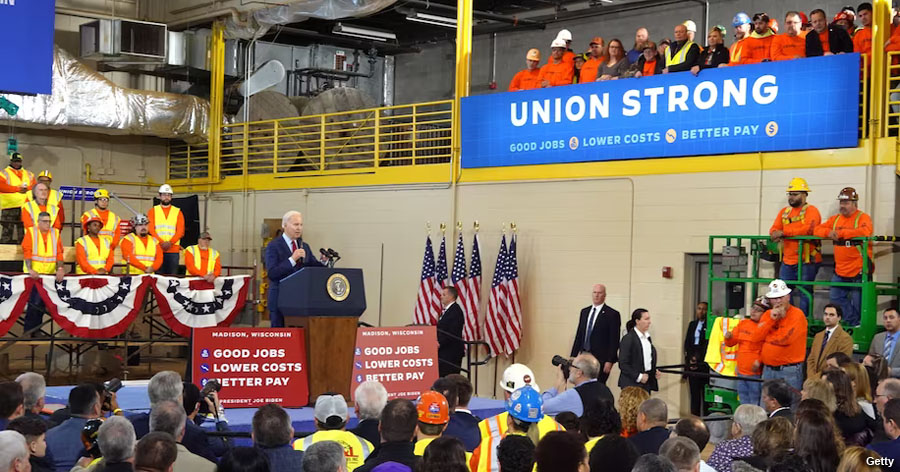 ► From the Washington Post — Biden wants working-class support — but particularly when organized (by Philip Bump) — As he outlined policies aimed at bolstering the working class, Biden wrapped them in a very pointed envelope. There should be more, better jobs — but there should also be more union jobs. Because Biden, long an ally of the labor movement, understands acutely the difference between support from working Americans and organized support from them. Similarly, Biden didn't just argue that the country should "make sure working parents can afford to raise a family with sick days, paid family medical leave, affordable child care." He did so immediately after touting the Protecting the Right to Organize Act, legislation that would make it easier for workers to form unions.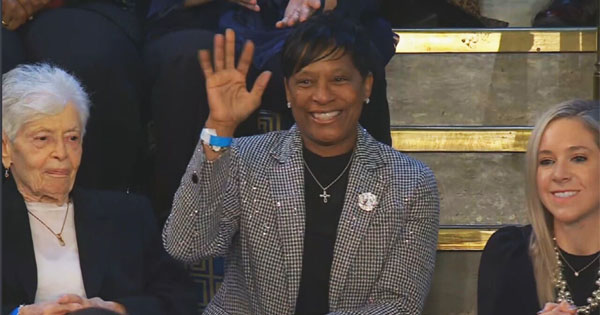 ► From WKRC — Nation riveted by local ironworker highlighted in Biden's State of the Union Address — A local ironworker from Springfield Township, Ohio, has become a national celebrity after President Biden highlighted her during his State of the Union address. The Springfield Township mother-of-three was flown to Washington and was a cornerstone of the President's address. So, who exactly is this woman, and what the last 24 hours have been like for her? … At the White House dinner prior to the State of the Union, Saria says she felt like a celebrity, sitting with Paul Pelosi, the Ukrainian Ambassador, and U2's Bono. "Mr. Bono, he said, 'You're the bad A-S-S ironworker!'" laughed Saria Gwin-Maye, a 30-year member of Ironworkers Local 44. "And I was like, 'Yes sir, I am.' And he said, 'I got to get a picture with you.' And then Mr. Pelosi said, 'I want a picture, too!' I'm like, 'Oh my God!'"
► From the AP — Biden warns of GOP plans for Medicare, Social Security cuts — When President Joe Biden suggested that Republicans want to slash Medicare and Social Security, the GOP howls of protest during his State of the Union address showcased a striking apparent turnaround for the party that built a brand for years trying to do just that. Biden is not about to let Republicans off easily and forget that history.
► From the NY Times — Heckling of Biden reflects a new, coarser normal for House GOP — The repeated outbursts that interrupted the State of the Union address encapsulated the ethos of the new Republican majority, which styles itself after former President Donald J. Trump.
---
THAT WASHINGTON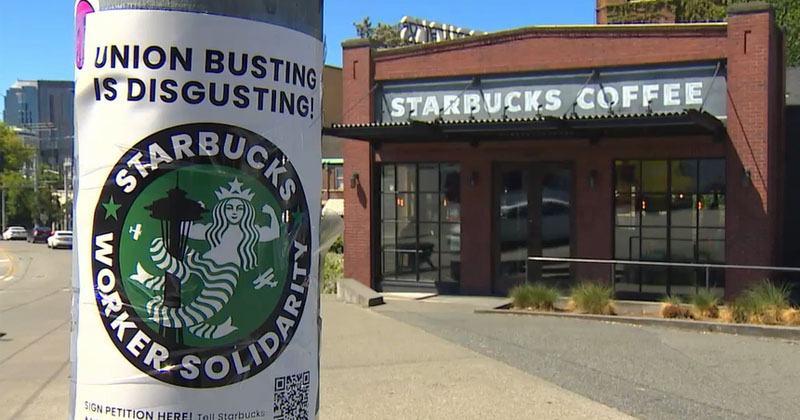 ► From Vice — Starbucks asked a COVID-positive employee to work, then fired him for tweeting about it — But in a filing last week, the National Labor Relations Board said Ben Scott had been fired illegally, in retaliation for attempting to organize his coworkers and for publicly discussing an issue of workplace safety. He is one of more than 100 pro-union Starbucks employees who have claimed the company fired them illegally in retaliation for union organizing.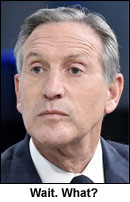 ► From PBS — In new role as labor committee chair, Bernie Sanders says corporations 'should be nervous' — Vermont Sen. Bernie Sanders' first target is Howard Schultz, the interim CEO of Starbucks who has aggressively fought his workers' efforts to unionize. Sanders and the 10 other Democrats on the Senate Health, Education, Labor and Pensions Committee sent a letter to Schultz on Tuesday demanding he testify at a March 9 hearing on his company's compliance with federal labor laws. If Schultz ignores or refuses the request, Sanders said, he's willing to use the committee's subpoena power to force him to appear.
► From CNN — Congressional Asian Pacific American Caucus calls on Biden to tap Julie Su to replace Walsh as Labor Secretary — The Congressional Asian Pacific American Caucus is throwing its support behind Julie Su, the deputy Labor secretary, to replace Labor Secretary Marty Walsh who is soon departing the Biden administration. Rep. Pramila Jayapal (D-Wash.), a member of CAPAC, told CNN on Wednesday that choosing Su to replace Walsh would "fill a gaping hole in the lack of AAPIs at the Cabinet secretary level," and that she had recently "weighed in personally" on the matter, adding:
"Julie is someone who knows how to navigate the DOL. She will ensure that DOL is doing all it can to support and advance workers wages, rights, and benefits on the job."
► From Reuters — Hyundai in talks with U.S. Labor Department over Alabama child labor — Hyundai Motor Co said it is in talks with the U.S. Department of Labor to resolve concerns about child workers in its U.S. supply chain, and the company is taking corrective actions after a Reuters investigation found children as young as 12 working in hazard-laden Alabama factories linked to the automotive giant.
► From Reuters — Southwest, pilot union differ over causes for holiday meltdown — While Southwest has cited weather impacts, the union will single out poor preparation and a failure to modernize technology. The meltdown canceled almost 17,000 flights and is estimated to have cost more than $1 billion. It has also prompted a lawsuit from shareholders and a U.S. Department of Transportation investigation.
EDITOR'S NOTE — Weird how that "historic" weather storm didn't cause other airlines to suffer a complete operational meltdown.
---
NATIONAL
► From the Guardian — Trump judge's ruling could ban abortion pill across the U.S. — A Trump-appointed Texas judge could upend what remains of abortion access across the U.S. as soon as this week if he agrees to a request by far-right groups to reverse the FDA's approval of mifepristone, which has been on the market for decades and accounts for more than half of pregnancy terminations nationwide.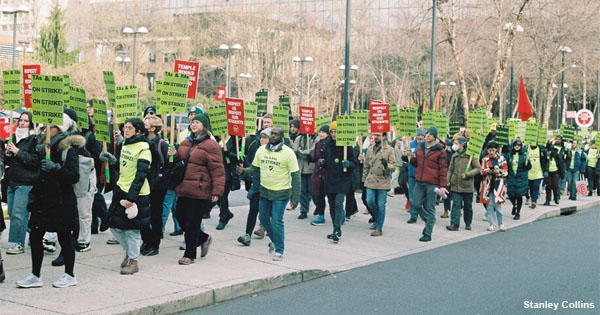 ► From the Washington Post — Temple University withholds tuition assistance for striking grad students — Temple University has withdrawn tuition assistance for more than a hundred of its graduate students who have been on strike for a week, an unprecedented move in the nascent graduate labor movement. "This is needlessly cruel," said Matthew Ford, 36, a lead negotiator for the Temple University Graduate Students' Association (AFT). "It has definitely angered and energized a lot of people." He said the university also has begun stripping students of their health insurance.
BREAKING: Over 200 workers who make NBC News, MSNBC, and the TODAY Show have walked off the job.

The @nbcnewsguild says they're on strike today in response to NBC's illegal firing of union members and refusal to agree to a fair first labor contract after 3 years of negotiations.

— More Perfect Union (@MorePerfectUS) February 9, 2023
► From the Hollywood Reporter — More than 400 Writers Guild members call on MSNBC to reach 'fair contract' with union — Tina Fey, Lilly Wachowski, Adam McKay, David Simon and others are putting pressure on the cable news brand, which has been in contract negotiations with the union for over a year.
► From the LA Daily News — LAX cooks, cashiers and others rally for a higher minimum wage — The employees, represented by UNITE HERE Local 11, say the existing base wage of $18.04 an hour for concession workers not directly employed by LAX would require someone to work 17 hours a day to afford a two-bedroom apartment in Los Angeles.
---
The Stand posts links to Washington state and national news of interest every weekday morning by 10 a.m.
WASHINGTON IS A UNION STATE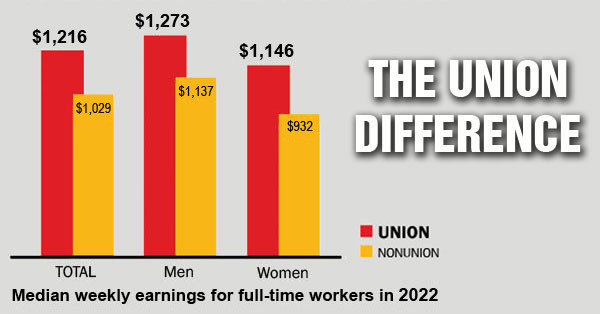 CHECK OUT THE UNION DIFFERENCE in Washington state: higher wages, affordable health and dental care, job and retirement security.
FIND OUT HOW TO JOIN TOGETHER with your co-workers to negotiate for better working conditions and respect on the job. Or go ahead and contact a union organizer today!