Why can't we pay more? | Farmers attack OT pay | Nothing's worryin' me
Friday, February 10, 2023
---
AEROSPACE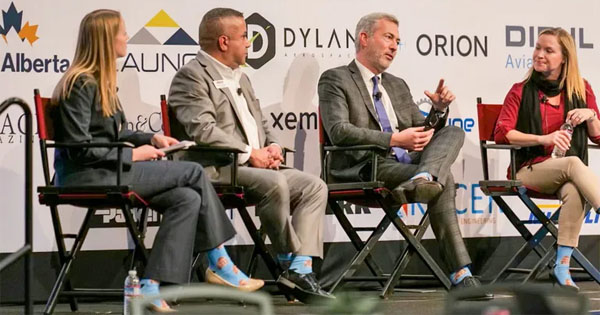 ► From the Seattle Times — Short of workers, WA aerospace industry aims for higher tech, higher wages — At the Pacific Northwest Aerospace Alliance conference this week, the acute shortage of skilled labor as the pandemic wanes was a hot topic. It has constrained production throughout the aerospace supply chain, right up to slowing Boeing jet deliveries. Said Daniele Cagnatel, CEO of Renton-based Sekisui Aerospace:
"When we are competing with retail, when we are competing with, frankly, the Starbucks around the corner or with Walmart, you got to ask yourself the question, why? We are in manufacturing and we are in aerospace. We should be at the top end of the pay scale and we are fighting at the bottom. Forget about $18 or $20 an hour. Why can't we pay $27, $28, $29, $30 an hour to do jobs in aerospace manufacturing?"

EDITOR'S NOTE — Why indeed? The answer may be pressure from Boeing. As this report points out: "At the levels below the crown jewel of Boeing, Washington state's aerospace industry has for years been a relatively low-skilled, low-wage sector pressured by the cost-cutting demanded by Boeing at the top of the food chain."
The answer to that? Get a union! Find out more information about how you can join together with co-workers and negotiate for better wages and working conditions. Or go ahead and contact a union organizer today!
---
LOCAL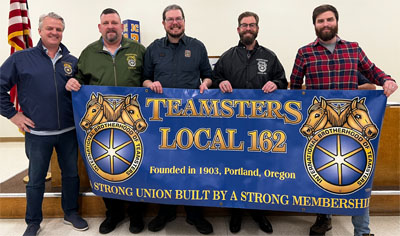 ► From Teamster.org — Widmer Brothers microbrewery workers join Teamsters Local 162 — The 54 newly organized Teamsters work in brewing, packaging, microbiology, and quality assurance in Portland, Ore.. They began organizing when Widmer Brothers was purchased by Anheuser-Busch Inbev, in part because they are not being paid fairly in comparison to the parent company's union breweries. They also have concerns about workplace safety, scheduling issues, and the quality of the health care plan.
► From the Seattle Times — Bellevue picks 3 schools for possible consolidation — The Bellevue School District has chosen Ardmore, Eastgate and Wilburton elementary schools as the three it is recommending be consolidated with other schools, district officials said Thursday.
► From KUOW — Seattle students, teachers rally for more ethnic studies and school counselors — Carrying signs that read "fund counselors, not cops" and "ethnic studies now," a group of more than 30 Seattle students and teachers rallied outside the John Stanford Center Wednesday afternoon.
---
THIS WASHINGTON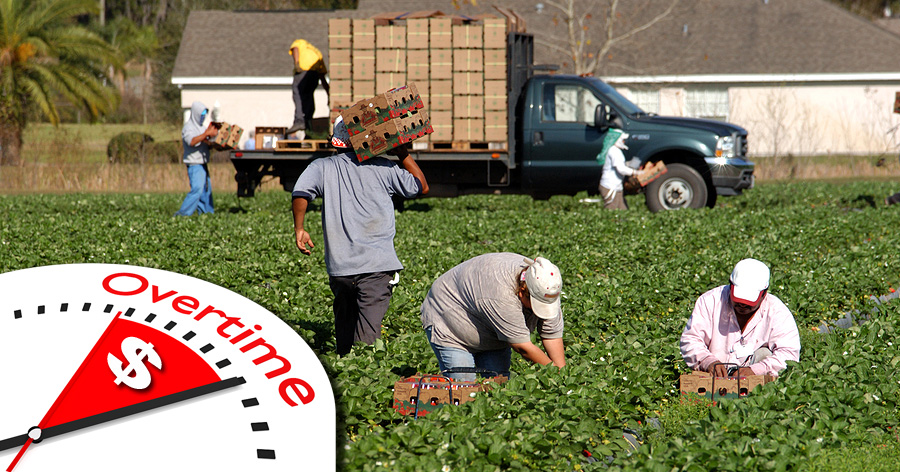 ► From KING — Proposed bill would limit overtime pay for farmworkers in Washington state — State lawmakers heard public testimony Thursday over a bill that would allow employers to choose up to 12 weeks each year when farm workers could work up to 50 hours without getting paid overtime wages. Those who oppose the bill, including farmworkers, Washington State Labor Council, and United Farm Workers, testified Thursday that SB 5476 goes back on the promise lawmakers made to provide equitable compensation to farmworkers, specifically impacting immigrants. Sybill Hyppolite of the WSLC said:
"Overtime pay is a fundamental right that has protected most workers since the New Deal. (In) 2021, we all carefully negotiated the terms of these rights for workers. Employers were given a slow three-year phase-in to full overtime rights for their employees. Workers were given a date certain for the realization of their full rights. This bill backs out of that agreement, a compromise that was favorable to employers."
► From KUOW — Middle housing bill passes major milestone in Olympia — Lawmakers advanced a "middle housing" bill out of a key committee this week. It would basically eliminate single-family zones, so that people can build duplexes, fourplexes, and townhomes instead.
---
THAT WASHINGTON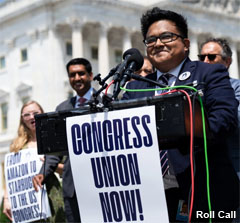 ► From Roll Call — Unionize the Senate, staffers urge — Labor advocates are pushing the Senate to recognize staff unions, in the hopes of kick-starting progress in the chamber now that their House organizing efforts have stalled under Republican control. The Congressional Workers Union sent a letter Thursday to Senate Majority Leader Chuck Schumer, Majority Whip Richard Durbin, and Sens. Amy Klobuchar and Bernie Sanders demanding a vote by the end of the month on a resolution authorizing Senate offices to unionize.
► From Politico — Southwest apologizes to Congress for winter meltdown — "Let me be clear: we messed up," said Southwest COO Andrew Watterson. Casey Murray, president of the union for Southwest's pilots, said the failures on display in December weren't a fluke, but rather had been building for years. He said "warning signs were ignored, poor performance was condoned, excuses were made, processes atrophied, core values were forgotten."
► Meanwhile, from the AP — Pilot shortage puts pressure on airline operations — Airlines have complained about a shortage for several years, but they made it worse during the pandemic by encouraging pilots to take early retirement when air travel collapsed in 2020.
► From CNBC — Rail union battle for paid sick leave is back on the political agenda in Washington, D.C. — In a joint press conference, Sens. Bernie Sanders (I-VT) and Mike Braun (R-Ind.) demanded railroad carriers offer workers at least seven paid sick days. Sanders mentioned the record profits of the railroad carriers and urged the companies to "do the right thing."
---
NATIONAL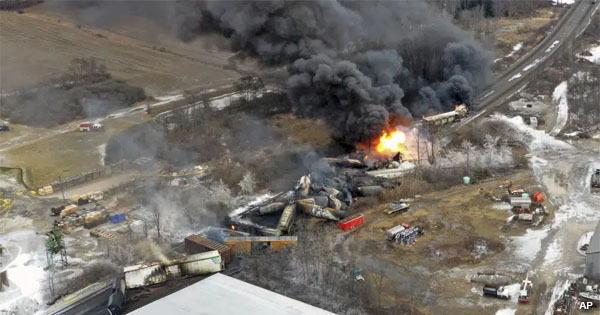 ► From the AP — Fiery Ohio derailment raises railroad safety questions — The fiery derailment of a train carrying toxic chemicals — sending a huge plume of smoke in the air and forcing residents of a small Ohio town to evacuate — has highlighted the potentially disastrous consequences of train accidents and raised questions about railroad safety. Rail unions say the industry has gotten riskier in recent years after widespread job cuts left workers spread thin.
► From the AP — HarperCollins and striking union reach tentative agreement — HarperCollins Publishers and the union representing around 250 striking employees reached a tentative agreement providing increases to entry level salaries. If union members ratify the contract, it will run through the end of 2025 and end a walkout that began nearly three months ago.
► From the Wall St. Journal — Tech layoffs hit H1B visa workers hard — For some laid-off foreign workers living in the U.S. on temporary work visas, if they don't find new employment within 60 days, they must leave the country.
► From the AFL-CIO — WNBA players are latest group of athletes to affiliate with AFL‑CIO — The WNBPA's affiliation is a historic step in the federation's ongoing efforts to advance the rights and freedoms of women and people of color.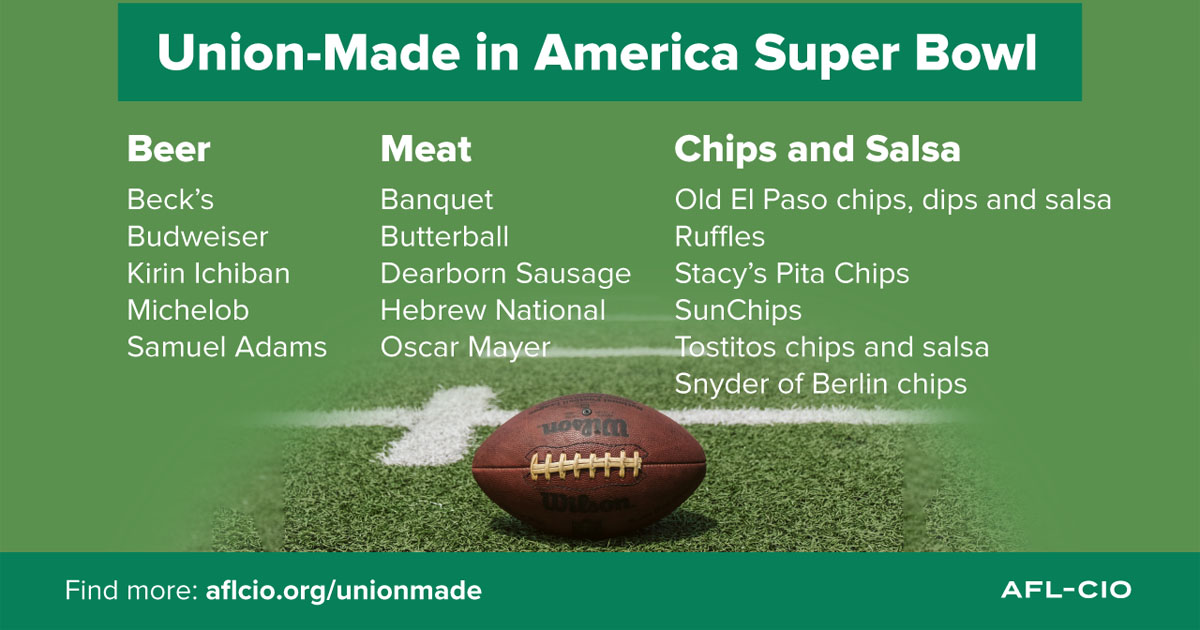 ► From the AFL-CIO — Union-Made in America Super Bowl — On Super Bowl Sunday, some of our larger and faster union brothers—members of the NFL Players Association (NFLPA)—will be battling it out on the gridiron. While the Super Bowl carries a union label, from players to broadcast crews to stadium workers—your Super Bowl party spread can, too, with union-made in America food and drinks.
► From NPR — Former NFL players are suing the league over denied disability benefits — Several of them had their applications for benefits denied on multiple occasions, marred by conflicting reports from doctors with denial rates often exceeding more than 90%, the lawsuit says.
► From the Guardian — NFL cheerleaders have spent years fighting for justice. Why don't we take them seriously? — Dancers have alleged harassment, wage theft and unsafe working conditions. Still they struggle to make their voices heard.
---
T.G.I.F.
► Composer and songwriter Burt Bacharach, whose collaboration with lyricist Hal David generated iconic American songs for decades, died this week at 94. He wrote the following Oscar-winning song for the classic film Butch Cassidy and the Sundance Kid. Here Bacharach performs it with singer Tom Jones and guitarist Big Jim Sullivan. "Because I'm free, nothing's worryin' me."
---
The Stand posts links to Washington state and national news of interest every weekday morning by 10 a.m.
WASHINGTON IS A UNION STATE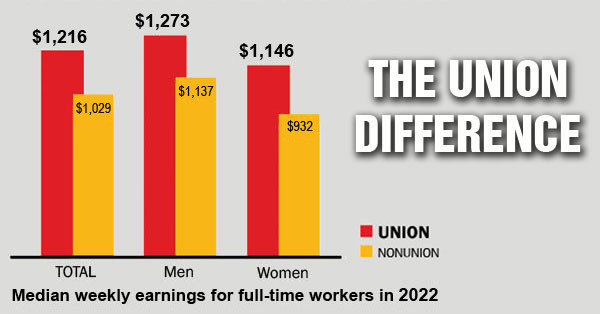 CHECK OUT THE UNION DIFFERENCE in Washington state: higher wages, affordable health and dental care, job and retirement security.
FIND OUT HOW TO JOIN TOGETHER with your co-workers to negotiate for better working conditions and respect on the job. Or go ahead and contact a union organizer today!