Sheriff loses (again) | State budget plans | Who joined unions in 2022
Tuesday, March 28, 2023
---
LOCAL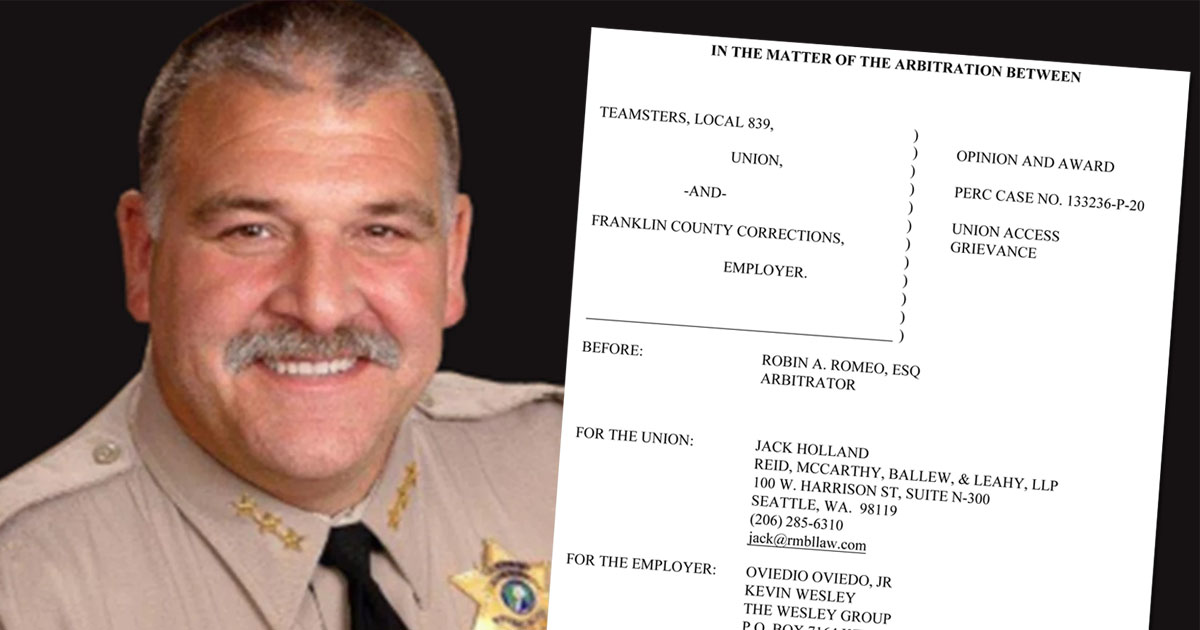 ► From the Tri-City Herald — Union wants open access to Franklin County jail. Sheriff plans to fight court ruling. — The Franklin County sheriff plans to continue fighting despite a judge's ruling that he can't limit when and how union representatives investigate complaints at the jail. Visiting Adams County Superior Court Judge Steven Dixon sided with Teamsters Local 839 in their continuing fight with Franklin County Sheriff Jim Raymond. The judge agreed the county needs to follow a February 2022 decision set out by Arbitrator Robin Romeo. "I feel vindicated we were in the right the whole time, like the arbitrator said we were," said Teamsters Local 839 Secretary-Treasurer Russell Shjerven. Raymond told the Herald that he wants to appeal the ruling.
EDITOR'S NOTE — Your tax dollars at work. This power-hungry sheriff continues to run up legal bills in a losing battle to deny his employees their union representation.
The Stand (March 2, 2022) — Sheriff blocks deputies' access to union reps at county jail
---
THIS WASHINGTON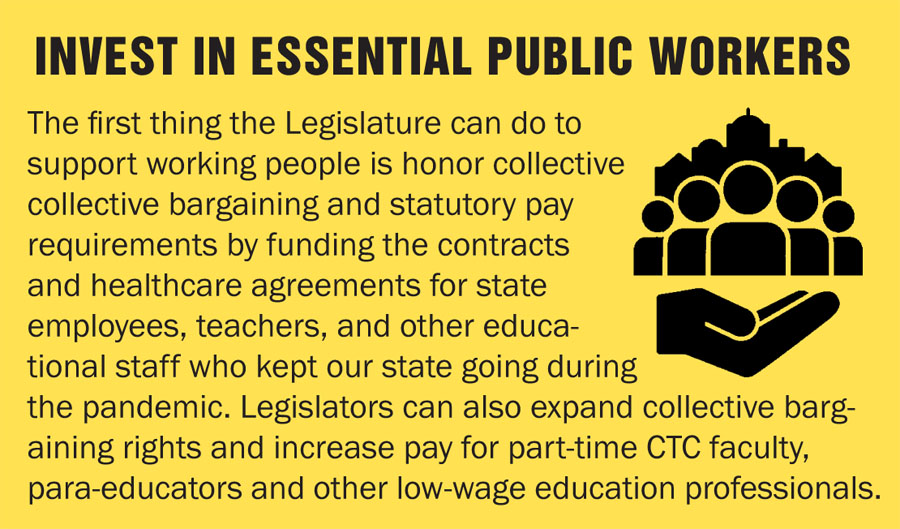 ► From Crosscut — WA's $70B budget proposals boost state worker raises, special ed — Democratic budget writers in the Washington Legislature put billions into raises for state employees and provide more money to pay workers like home-care providers and employees of assisted living facilities, adult-family homes and care facilities. Lawmakers will work with Gov. Jay Inslee's office to negotiate a final agreement before the legislative session ends.
► From KING — No new taxes under state House budget proposal
TODAY at The Stand — Where pro-worker bills stand in Olympia
► From the Olympian — 'Record-breaking' $8.3 billion construction budget proposed by House leaders — Rep. Steve Tharinger (D-Port Townsend), chair of the House Capital Budget Committee, unveiled the details of the capital funding and said that families all over the state are hurt by the housing crisis:
"That's why we worked with lawmakers from both parties to craft this budget with a focus on housing, with $704 million invested in more affordable housing, emergency shelter funding, and home upgrades."
MORE coverage of the House capital budget proposal from the (Spokane) Spokesman-Review and the union-busting (Vancouver) Columbian.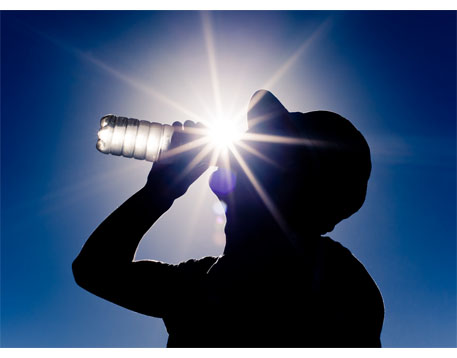 ► From the Yakima H-R — Permanent heat rules for outdoor work could be here this summer — Year-round heat protections with more breaks for all outdoor Washington workers could be in place as soon as June. The state's Department of Labor & Industries released its proposed rules for working in high temperatures on March 21. The proposal outlines temperature thresholds for actions employers must take to protect workers from the heat, as well as paid breaks in hot weather. Notably, the rules will be year-round and permanent, a change from the last several years where seasonal emergency rules were put in place. That stability familiarizes workers and managers with the costs and rights of doing business. It's something that advocates, particularly in agriculture, look forward to.
The Stand (March 27) — L&I proposes permanent rules to protect workers from heat
► From KUOW — Education advocates hope capital gains ruling helps WA schools — Over the next six years, the capital gains tax is expected to raise $2.5 billion of revenue, which has already been earmarked for public education from pre-K to college. Larry Delaney, president of the Washington Education Association, says the new funding created by the wealth tax won't be an overnight fix for districts. Many will still have to make budget cuts.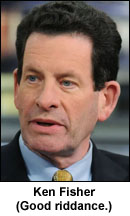 ► From the Seattle Times — Protesting WA's capital gains tax, Fisher Investments says HQ moving to Texas — Wealth-management firm Fisher Investments says it is moving its headquarters from Camas to Texas in protest of a state Supreme Court decision upholding Washington's new capital gains tax. Fisher is a major Clark County employer, but the firm gave no indication it will shift any jobs to Texas. Ken Fisher, the billionaire who started the firm, has said in the past that headquarters designations are irrelevant and he already lives in Dallas. Wealth management firms pulled billions of dollars out of Fisher Investments in 2019 after Ken Fisher made sexist comments during a fireside chat at an investment conference in San Francisco. Attendees said he discussed genitalia, pedophile financier Jeffrey Epstein and compared winning a client's trust to "trying to get into a girl's pants." In prior tweets, Fisher had made sexual jokes and asked if African Americans would have been better off with three more decades of slavery.
► From The Stranger — End Washington's racist 'superpredator' laws (by Judge Theresa Doyle) — I am a retired King County Superior Court judge, writing in support of EHB 1324, which would end the practice of automatically sentencing people to longer prison terms because of crimes they committed as children.
EDITOR'S NOTE — The WSLC supports this legislation.
► From KNKX — Those mailers telling you to call your elected leaders? They may soon tell you who paid for them.
---
STARBUCKS

► From More Perfect Union — Starbucks illegally withheld raises, tips from union workers, NLRB says — Starbucks violated federal labor law when it excluded unionized stores from a new policy that facilitated tipping via credit card, according to a new complaint filed by the NLRB on Monday.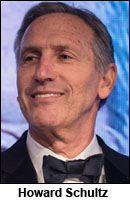 ► From the NY Times — No longer at Starbucks helm, Howard Schultz is the focus at labor hearing — The Capitol Hill appearance, which Schultz had resisted until faced with the possibility of a subpoena, comes the week after he handed the top job to an outside recruit, Laxman Narasimhan. Schultz faces tough questioning on that point from Democrats on the Committee on Health, Education, Labor and Pensions, along with its chairman, Senator Bernie Sanders, who has accused Starbucks of acting illegally to suppress the union campaign.
► From The Hill — Five things to know about Wednesday's Starbucks union-busting hearing — 1) Sanders will grill Schultz over his role in union-busting; 2) courts have found Starbucks guilty of "egregious and widespread" labor violations; 3) a fired Starbucks worker will also testify Wednesday; 4) Schultz resigned early ahead of the hearing; and 5) the panel's top Republican will take aim at the NLRB.
► From the Seattle Times — New Starbucks CEO inherits Schultz-drafted future and labor worries — Laxman Narasimhan faces a critical moment at Starbucks, from unionization efforts to low morale among white-collar employees.
---
MORE UNION BUSTING NEWS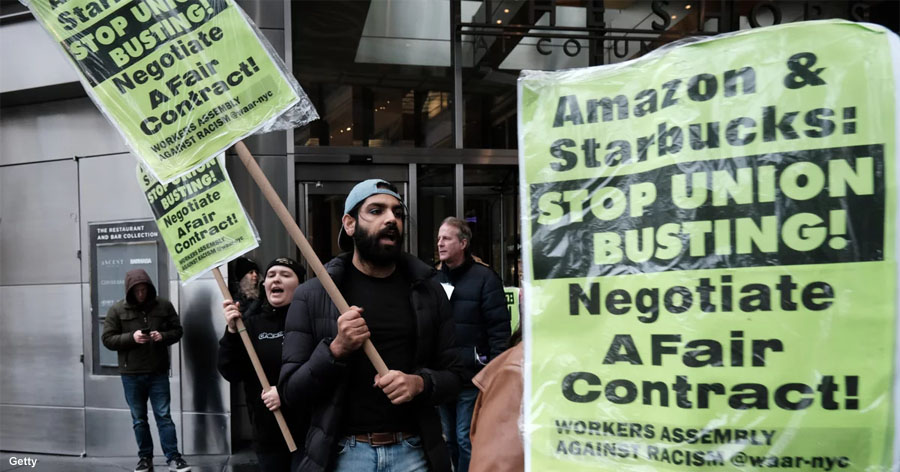 ► MUST-READ from NPR — Unions are having a moment. So why isn't union membership booming? — Just 10% of American workers belonged to a union in 2022, the lowest in Labor Department records going back to 1983, when the rate was 20%. Never mind that 71% of Americans approve of unions, the highest in nearly six decades and up from 48% in 2009, a Gallup poll conducted last summer found. The bottom line is that labor law itself is tilted in favor of employers, say researchers who study labor movements, often making corporate hostility toward unions too hard to overcome. The recent groundswell of public support is far from enough to spark a union comeback.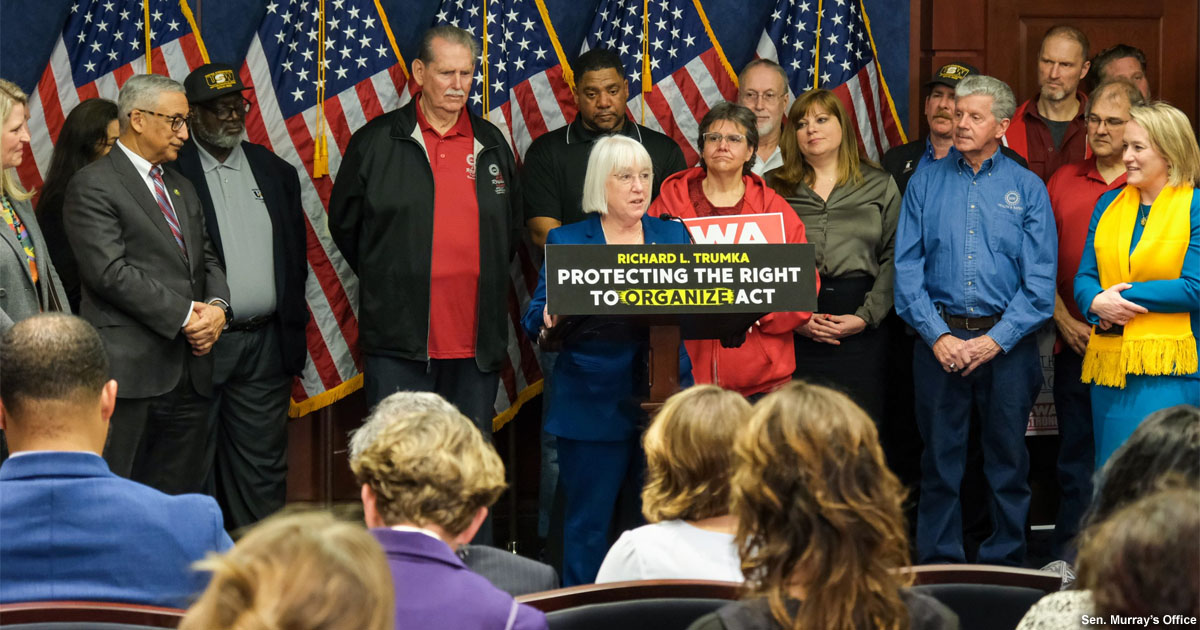 Even where the NLRB has found violations of workers' rights to organize, the board's decisions don't have much financial bite. President Biden and Democratic lawmakers have pushed for passage of the Protecting the Right to Organize Act, known as the PRO Act, to fix some of the weaknesses of current labor law, starting with civil penalties of up to $50,000 for violating workers' rights.
The Stand (March 1) — Richard L. Trumka PRO Act reintroduced in Congress
The Stand (Jan. 19, 2023) — Washington remains the 3rd most unionized state — Washington had 615,000 union members in 2022, representing 18 percent of the state's workforce. Only New York and Hawaii had a higher percentage of union members in their workforces than Washington state.
► Case in point… from the Washington Post — Apple illegally fired five labor activists, union says — Apple fired five union organizers in Kansas City, Mo., in retaliation for union activity, the CWA alleged in charges filed with the NLRB on Monday.
► From CNBC — Chipotle to pay ex-employees $240,000 after closing Maine location that tried to unionize
---
THAT WASHINGTON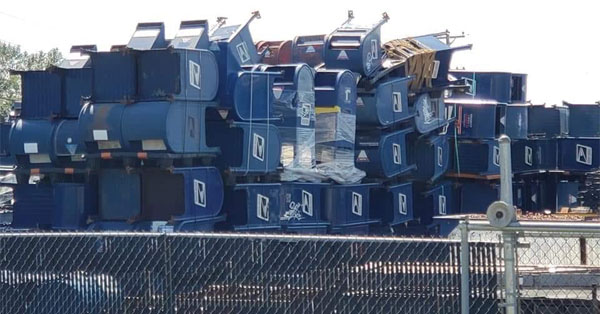 ► From the (Everett) Herald — USPS needs to deliver on mail's timely arrival (editorial) — There have been reports of delayed mail deliveries in Skagit and Whatcom counties in the past year, drawing the attention of Reps. Suzan DelBene and Rick Larsen. Offices for both have been taking calls regularly about delayed service and have twice written letters to the U.S. Postal Service and Postmaster General Louis DeJoy, first in July and again in January, seeking information on the causes of the delays and the actions being taken. The USPS responses point to the agency's "personnel shortages" and difficulties in hiring.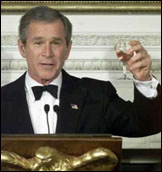 ► From Semafor — Blame tax cuts for Washington's budget woes, new report says — Were it not for tax slashing legislation passed under Presidents George W. Bush and Donald Trump, federal revenues would currently "be on track to keep pace with spending indefinitely," the Center for American Progress finds.
► From the NY Times — 'We're going away': A state's choice to forgo Medicaid funds is killing hospitals — Mississippi is one of 10 states, all with Republican-led legislatures, that continue to reject federal funding to expand health insurance for the poor, intensifying financial pressure on hospitals.
► From the LA Times — Ironic justice: Laws passed to gut Obamacare are now being used to protect abortion rights (by Michael Hiltzik) — In Ohio and Wyoming, judges have blocked antiabortion laws enacted in the wake of the Supreme Court's egregious Dobbs decision by citing partisan laws enacted to undermine the Affordable Care Act in 2011 and 2012. Those anti-Obamacare laws codified their citizens' right to choose their own health insurance and health care.
► From Reuters — Biden FAA nominee who withdrew cites 'cheap and unfounded partisan attacks' — Denver International Airport CEO Phil Washington said in a statement that he had written to Biden on Friday to withdraw:
"I faced cheap and unfounded partisan attacks and procedural obstruction with regard to my military career that would have further lengthened the already delayed confirmation process."
► From the Washington Post — Activist group led by Ginni Thomas received nearly $600,000 in anonymous donations — A little-known conservative activist group led by Virginia "Ginni" Thomas, the wife of Supreme Court Justice Clarence Thomas, collected nearly $600,000 in anonymous donations to wage a cultural battle against the left over three years, a Washington Post investigation found.
---
NATIONAL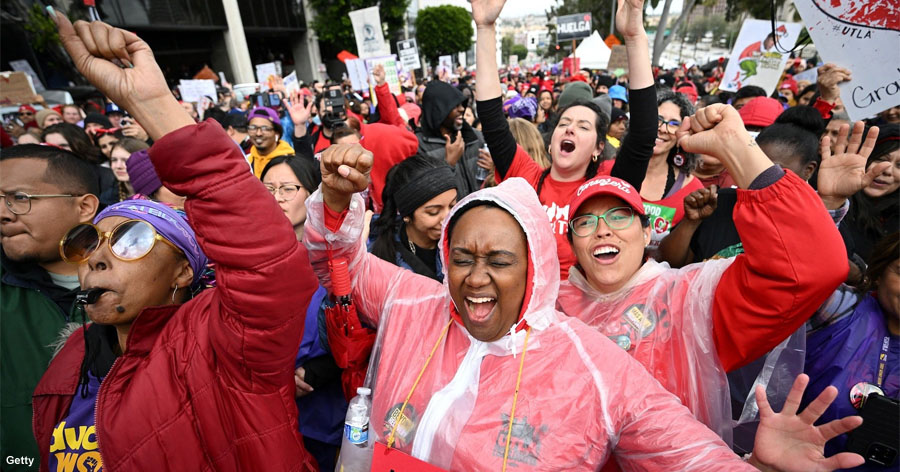 ► From the New Republic — Workers of color made up 100% of union growth in 2022 — There was an increase in 231,000 unionized workers of color last year, while white unionized workers actually decreased by 31,000. Further, of all racial and ethnic groups, Black workers have continued leading unionization rates, at 12.8 percent, higher than the figure of total unionized workers.
EDITOR'S NOTE — Ready for a voice at work? Get more information about how you can join together with co-workers and negotiate a fair return for your hard work. Or go ahead and contact a union organizer today!
---
INTERNATIONAL
► From NPR — 39 migrants dead in a fire at an immigration facility in Mexico — At least 39 migrants are dead following a fire Monday at a processing facility in Ciudad Juarez, Mexico, according to the country's National Migration Institute, just across the border from El Paso, Texas.
► From the Washington Post — French workers ramp up strikes over retirement age, raising pressure on Macron
---
The Stand posts links to Washington state and national news of interest every weekday morning by 10 a.m.
WASHINGTON IS A UNION STATE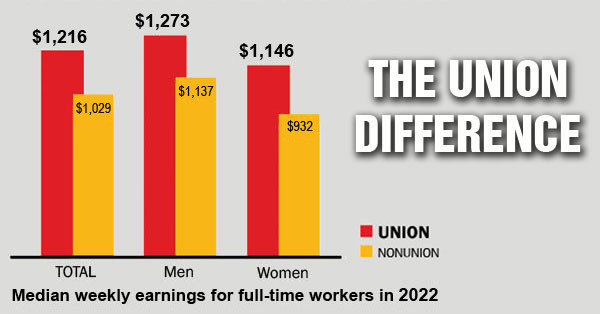 CHECK OUT THE UNION DIFFERENCE in Washington state: higher wages, affordable health and dental care, job and retirement security.
FIND OUT HOW TO JOIN TOGETHER with your co-workers to negotiate for better working conditions and respect on the job. Or go ahead and contact a union organizer today!