Billionaires' union-busting | Boeing taking off? | The cost of dollar stores
Monday, April 3, 2023
---
BILLIONAIRES' UNION-BUSTING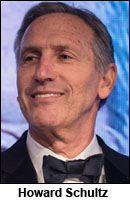 ► From the Buffalo News — Starbucks fires Buffalo-area union leader two days after former CEO is grilled in Congress — Not two days after former CEO Howard Schultz was dragged before a U.S. Senate committee and aggressively questioned before the cameras, the Seattle-based coffee chain fired three of its local employees who were active leaders in the unionization movement. In particular, Starbucks late on Friday fired Lexi Rizzo, a longtime shift supervisor at the company's Genesee Street store in Cheektowaga, who had led the labor campaign at that location that won one of the first unionization votes at a Starbucks store. Starbucks said Rizzo was fired for being late for work too often. The union wasn't buying it. Richard Bensinger, a senior adviser to Starbucks Workers United, said:
"To me, this is payback, and it's vindictive and retaliatory, and just simple mean-spirited."
The Stand (March 29) — WSLC's Sims: Howard Schultz is 'an embarrassment' to Washington — The leader of Washington state's largest labor organization says the former Starbucks CEO's legacy has been "permanently stained" by illegal – and unsuccessful – efforts to prevent his employees from unionizing.
EDITOR'S NOTE — In response to Rizzo's firing, unionized workers went on strike Friday at the Buffalo store and shut it down.
And speaking of Washington state-based union-busting…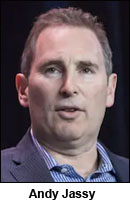 ► From the PS Business Journal — Amazon tripled spending on labor consultants last year amid union push — Amazon ramped up its spending on labor consultants last year as it faced increased unionization efforts, according to a Friday filing with the Department of Labor. The Seattle-based tech giant doled out over $14.2 million in 2022 to several labor consulting firms in "response to large scale union organizing efforts." Amazon has said that "as a company, we don't think unions are the best answer for our employees," a sentiment that CEO Andy Jassy has expressed publicly in interviews. While efforts by large companies to discourage labor organizing aren't uncommon, Amazon's hefty payments to consultants are.
► From Business Insider — Elon Musk broke the law with a tweet about Tesla stock options, court rules — Elon Musk broke federal labor laws when he threatened to strip stock options from employees if they unionized, an appeals court has ruled. The 5th Circuit U.S. Court of Appeals upheld a previous ruling by the National Labor Relations Board (NLRB) that found Musk had made unlawful threats pertaining to employee remuneration.
---
AEROSPACE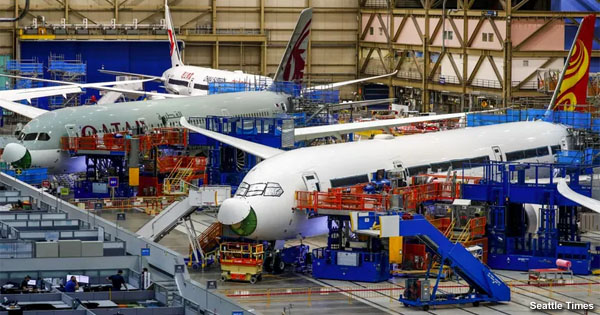 ► From the Seattle Times — After 4 tough years, can Boeing break through the clouds? — After a glitch in February, Boeing is finally delivering again its two most important jets, the 737 MAX and the long-haul 787 Dreamliner. Yes, production rates are low. But, after four years that saw Boeing's business decimated, its reputation sullied and its historic engineering culture tested as never before, demand for jetliners is high and sales of both jets have taken off. Production is slowly rising to meet that demand, and Boeing is hiring 300 to 400 machinists a month to gear up. It recently reopened its third MAX assembly line in Renton and is preparing a fourth in Everett.
► From the Seattle Times — The aerospace industry needs climate-friendly fuel. Can WA help? — Snohomish County and Washington State University have partnered to establish an Everett center to help develop fuels that will allow the commercial aerospace industry to grow as carbon emissions restrictions begin to bite in the decade ahead.
---
THIS WASHINGTON



► From KUOW — Union-led residency program aims to combat WA teacher shortage — Starting next school year, up to 20 aspiring special education teachers will get hands-on, paid classroom experience in the Federal Way, Walla Walla, and Mukilteo school districts through the Washington Education Association's inaugural teacher residency program. WEA says it'll be the first fully union-led teacher preparation program in the nation.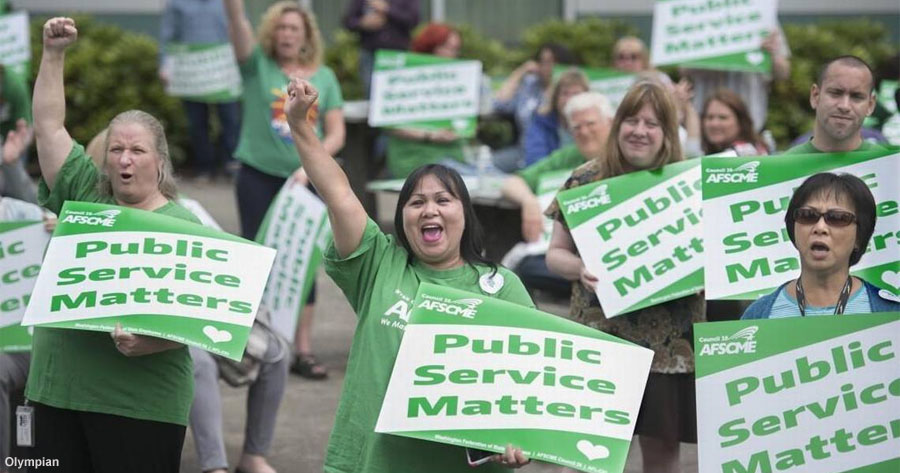 ► From the Seattle Times — What you need to know about WA's proposed $70B budget — Those billions will go to public services from highways to schools, and lawmakers plan to make big investments in housing and mental health care. Raises in public workers' salaries are the biggest driver of new spending, and most public workers are slated to get a pay increase of 3% to 4%. The second-biggest driver is an increase in the amount of money the state pays toward service providers like hospitals and nursing homes, who are also struggling to find workers, said Sen. Christine Rolfes (D-Bainbridge Is.), chair of the Senate Ways and Means Committee.
► From KUOW — Housing funds, public safety on negotiating table in final weeks of WA's legislative session
► From the (Everett) Herald — New stadium can make AquaSox star economic player (editorial) — Because a new stadium would be able to offer more dates for concerts, exhibitions and other events, the potential for added business at the two downtown Everett locations would offer business revenue of between $45 million and $55 million and labor income between $17 million and $21 million from 360 to 440 jobs.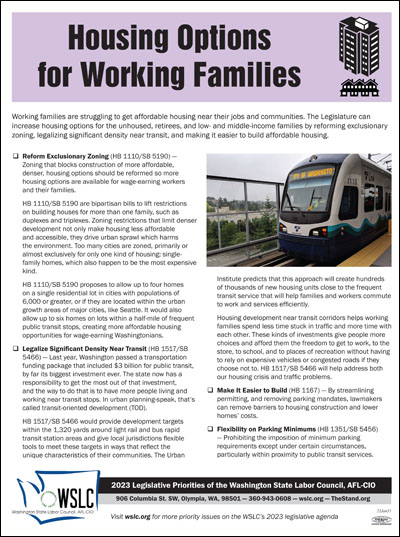 ► From the Seattle Times — WA lawmakers may pass bill to boost dense development near transit — Already passed by the Senate and originally backed by Gov. Jay Inslee, SB 5466 is one of multiple proposals this legislative session aimed at reducing barriers to housing construction.
EDITOR'S NOTE — This bill is among the legislative priorities of the Washington State Labor Council, AFL-CIO: Housing Options for Working Families. The Legislature can increase housing options for the unhoused, retirees, and low- and middle-income families by reforming exclusionary zoning, legalizing significant density near transit, and making it easier to build affordable housing.
► From Dollars & Sense — Essential. but treated as expendable (by Lin Nelson) — As the world heats up—as floods, fires, smoke, and air pollution edge in on our health—there are some who carry the burden more than others. Many who work outdoors are paying the price. Prominent on the high-risk list are agricultural workers, those who work in fields and sheds, taking on some of the most relentless and volatile working conditions so that the rest of us can eat.
The Stand (March 27) — L&I proposes permanent rules to protect workers from heat
---
THAT WASHINGTON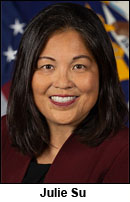 ► From The Hill — Biden's nominee for Labor secretary on shaky ground in Senate — President Biden's nominee to run the Labor Department, Julie Su, is facing an uphill climb toward confirmation as lawmakers prepare for a bruising battle in the coming weeks once the Senate returns from recess. Congress heads into a two-week break with a few moderate Democrats concerned over if she's the right person for the job, leaving her below the threshold of 50 votes needed for confirmation.
► From the Washington Post — Under Biden, U.S. sees unions as key ally in democracy agenda — Thursday marked the last day of the Biden administration's second Summit for Democracy, a sprawling series of in-person and virtual meetings and addresses staged across five continents. A day-long session in Zambia featuring a host of representatives from African trade unions illustrated another shift in U.S. policy thinking: A new focus on the importance of organized labor in the life of democracies, and its role in bolstering them.
---
NATIONAL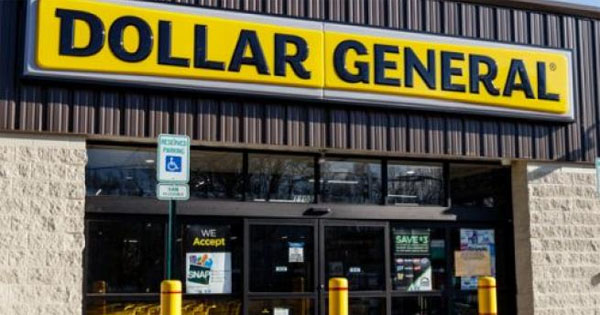 ► From Capith — The dark reality behind Dollar General's success: Exploitation of workers and violation of rights — Dollar General and its investors have realized extraordinary wealth by providing a vital lifeline, but not just one. The company consistently spends more on stock buybacks and executive pay than it does on improving conditions for its frontline workforce. Its stores may as well be portraits of exploitation, from unsafe conditions rooted in understaffing to poverty wages that necessitate government dependency simply to survive. Over $15 million in fines—a pittance for a company of Dollar General's size and one that changes nothing. Willful, repeated safety violations that blockade exits and create hazards continue unabated.
► From the Chicago Tribune — Chicago REI workers file for union election in latest retail organizing effort — Workers at REI's only Chicago location filed for a union election on Friday. The REI staff include about 70 employees who work at the store selling outdoor gear and apparel, handling inventory and repairing products, including bikes and skis. The workers are seeking representation with the Retail, Wholesale and Department Store Union. "Employees at REI Lincoln Park are struggling to pay rent, to buy groceries, because the hours have been so reduced," said Emily Burchett, a sales lead who works in the store's action sports department.
EDITOR'S NOTE — Ready for better wages and working conditions? Get more information about how you can join together with co-workers and negotiate a fair return for your hard work. Or go ahead and contact a union organizer today!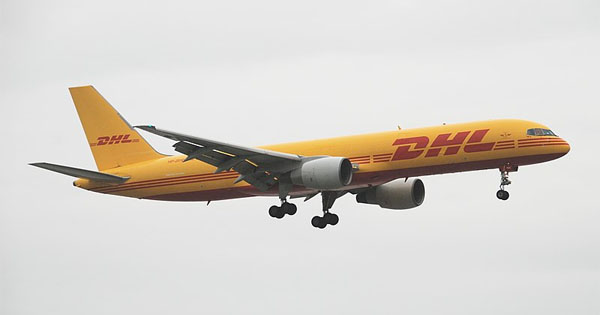 ► From The Guardian — 'Referred to as inmates by managers': DHL workers push to unionize U.S. hub — A former manager at one of DHL's largest facilities (Cincinnati/Northwern Kentucky airport hub) claims fellow managers referred to workers as "inmates" and themselves as "wardens" of a prison in conversations about how to stop a union organizing drive at the site. The revelations come as DHL is at loggerheads with the Teamsters over a union election to represent workers at the site.
► From the Washington Post — Expensive court race will decide future of abortion in Wisconsin — Tuesday's election for a seat on the Wisconsin Supreme Court — the most expensive judicial race in U.S. history — has turned into a caustic, ideological brawl that will determine whether liberals or conservatives control the branch of government that will soon decide the fate of the state's abortion ban.
► From Politico — 'A dangerous force': Chicago mayor's race tests teachers union clout — The Chicago Teachers Union has more at stake in Tuesday's mayoral runoff election than either man running for the office. The CTU has spent more than a decade cultivating a distinct and influential brand of street-fighting, social justice-driven unionism that addresses more than classroom size and teacher pay.
► From the Washington Post — NBA, players union reach tentative 7-year labor deal
► From The Hill — McDonald's to close offices ahead of layoff notices
---
The Stand posts links to Washington state and national news of interest every weekday morning by 10 a.m.
Short URL: https://www.thestand.org/?p=115677
Posted by
David Groves
on Apr 3 2023. Filed under
DAILY LINKS
. You can follow any responses to this entry through the
RSS 2.0
. Both comments and pings are currently closed.