R.I.P., Brother Fowler | Holding the poor hostage | Undercover organizers
Tuesday, April 4, 2023
---
LOCAL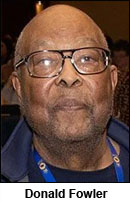 ► From AFGE — AFGE mourns passing of Retiree of the Year Donald Fowler — It is with a heavy heart that we announce the passing of AFGE's long-time union leader, activist, and this year's Retiree of the Year Donald Fowler. Joining AFGE in 1983, Donald worked for the Department of Veterans Affairs in Tacoma and had been active in his local, Local 498, where he served in various capacities including local president. As president of AFGE 11th District VA Council 249, Donald's activism spanned three decades at the local, district, council, and national levels.
EDITOR'S NOTE — Washington State Labor Council President April Sims and Secretary Treasurer Cherika Carter, both of Tacoma, expressed their sincere condolences to Fowler's family and loved ones:
"Donald was a regular and active presence at WSLC conventions and events. His dedication to his co-workers at the Department of Veterans Affairs, his AFGE union, and the greater labor movement in Washington state will be greatly missed. Rest in Power, Brother Fowler."
► From the (Everett) Herald — Plant-based meat alternatives producer to take over Stanwood plant — Canada-based No Meat Factory will bring 150 jobs to the former Twin City Foods plant, five years after nearly 100 employees (Teamsters Local 231) were laid off when the former frozen food plant closed.
► From the (Everett) Herald — Compass Health closing downtown Everett triage center for up to 3 years — In 2022, the center served 254 clients with behavioral health crises and has a staff of 29. It leaves a gap for people seeking behavioral health support.
---
THIS WASHINGTON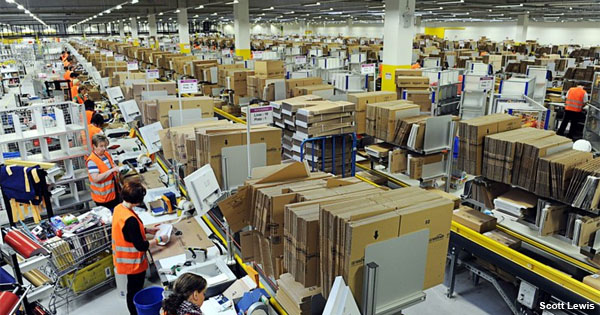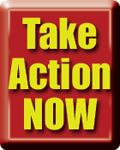 ► ICYMI from The Stand — Urge senators: Support HB 1762 to improve warehouse safety — In the era of e-commerce and prompt home delivery, some warehouse workers' already fast-paced and physically demanding work has been accelerated, leading to unsafe conditions and costly, debilitating injuries. HB 1762, sponsored by Rep. Beth Doglio (D-Olympia), will require companies operating large warehouses to inform workers what their production quotas are and to ensure that their employees do not work through their rest, bathroom or meal breaks to meet those expectations.
TAKE A STAND — The Washington State Labor Council, AFL-CIO is asking union members and other supporters of safe workplaces to send a message to your Washington State Senators in support of HB 1762. Please take two minutes to urge senators to vote "yes" on this important bill.
► From the News Tribune — Here's what House's $13 billion transportation budget means for ferries, SR-167 (by Rep. Jake Fey) — This budget honors our commitment to the people of Washington — a commitment to keeping key projects funded and on schedule, improving our ferry system, restoring fish passages, and a commitment to our promise to combat climate change.
► From the Columbia Basin Herald — Capped: Washington sets permanent price cap at $35 per month for insulin — Last week, Gov. Jay Inslee signed SB 5729, sponsored by Sen. Karen Keiser (D-Des Moines), which ensures that Washingtonians with diabetes will continue to pay no more than $35 a month for insulin.
---
THAT WASHINGTON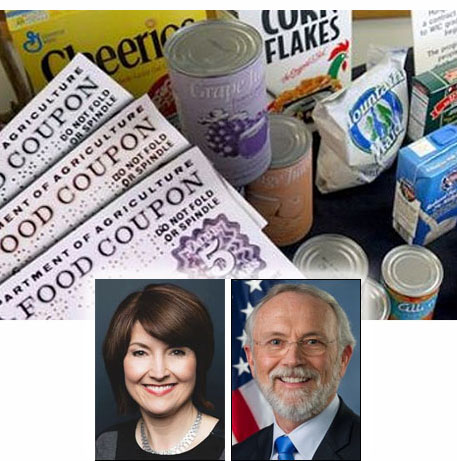 ► From The Hill — House GOP ratchets up focus on tougher work requirements — House Republicans are ratcheting up their focus on toughening work requirements for several government assistance programs as a potential condition of raising the debt ceiling. While the conference is still working out the details, some Republicans have set their sights on programs like SNAP, often referred to as the food stamps program, and Medicaid for potential changes. Sen. Raphael Warnock (D-Ga.) accused Republicans of trying to "hold poor hostage."
► From KXLY — McMorris Rodgers asked difficult questions in town hall — "You talk about freedom? Your party is banning books. You talk about lifting us out of poverty? You are totally captured by corporate interest," a constituent said at a town hall meeting.
► From the NY Times — Noncompete clauses get tighter, and TV newsrooms feel the grip — Job-switching barriers are routine at TV stations, even for workers not on the air. A proposed federal rule would curb the practice across all fields.
EDITOR'S NOTE — In 2019, labor-backed legislation was approved in Washington state that limits the application of noncompete contracts to workers who earn more than $100,000 per year (now adjusted for inflation to $116,593), $250,000 for independent contractors (now $291,483), and limits the length of time they can be in effect. If employers lay off workers and enforce the noncompete, they must continue paying those workers. Musicians and other performers are also protected from long blackout dates before and after shows, which prohibit them from earning a living.
► From Bloomberg — Amazon NLRB case could topple multiple precedents — The National Labor Relations Board's legal arm urged the board to strike down four separate precedents in a pending case against Amazon, including one ruling from the 1940's and another issued less than a year ago. The NLRB general counsel's office targeted the precedents in a March 31 brief challenging parts of an administrative law judge's decision that dismissed several allegations against Amazon related to the company's efforts to resist unionization at facilities in New York.
► From Vox — The most important election of 2023 is for the Wisconsin Supreme Court today — Why the Wisconsin Supreme Court election could have huge national implications.
---
AEROSPACE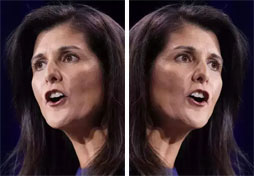 ► From the Wall Street Journal — How Nikki Haley went from friend to foe of government aid for Boeing — As a state legislator and candidate for governor, Haley supported a 2009 economic development package for Boeing valued at as much as $900 million that helped land the 787 Dreamliner production facility in North Charleston, S.C. A few years later, as governor, she signed into law an additional $120 million for Boeing as part of an expansion. After accepting a seat on Boeing's board of directors following her time in the Trump administration, she became an opponent of the company's potential request for government assistance as the possibility of her 2024 presidential bid loomed, abruptly quitting the board and publicly criticizing the idea of government aid. Haley's record on Boeing has led some to portray her as someone prone to reversals and tied to the corporate establishment.
► From the AP — Virgin Orbit seeks bankruptcy protection after mission fail — Richard Branson's Virgin Orbit is filing for Chapter 11 bankruptcy protection after a failed mission this year and increasing difficulty in raising funding for future missions.
---
NATIONAL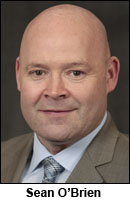 ► From the Boston Herald — Teamsters President Sean O'Brien blasts UPS ahead of contract negotiations: 'We are not afraid' to strike — Teamsters General President Sean O'Brien tore into UPS on Sunday as he pumped up delivery drivers and other workers in Boston ahead of national contract negotiations. O'Brien and other Teamsters officials rallied union workers in Charlestown while they gear up for the start of national negotiations impacting more than 340,000 package delivery drivers and warehouse logistics workers across the country. O'Brien said:
"We have 15 days before we go sit across the table from this white collar crime syndicate known as United Parcel Service… We are not going to take and accept what UPS gives us. We're going to demand, take and punish if they don't give us what we want moving forward."
► From the AFL-CIO — Liz Shuler to speak at Care Workers Can't Wait summit, amplify call for greater investment — The AFL-CIO president will stand in solidarity with hundreds of care workers at the first-ever Care Workers Can't Wait Summit, slated for April 18-19 in Washington, D.C. Hundreds of care workers and caregivers will gather to raise their collective voice and demand greater investment in the care workforce.
► From ESPN — MLB owners unanimously ratify CBA with minor league players — Major League Baseball owners voted unanimously to ratify the new collective bargaining agreement with minor league players, formalizing the landmark agreement that will more than double player salaries.
EDITOR'S NOTE — Ready to hit a double? Get more information about how you can join together with co-workers and negotiate a fair return for your hard work. Or go ahead and contact a union organizer today!
► From WTTW — Chicago State University faculty, staff begin strike — The strike began Monday after nearly a year of negotiations have failed to lead to a new labor agreement.
► From the Hollywood Reporter — Actors' Equity issues strike threat for Broadway national tours — The union for actors and stage managers has been negotiating with The Broadway League for higher wages and per diems since mid-January.
► From the USA Today — 7 CDC workers fell ill investigating train derailment in East Palestine, Ohio — In the days following the train derailment, a group of investigators fell ill while looking into the chemical exposure of residents.
► From Vice — Uber claws back double pay from drivers after April Fools glitch — On April 1, some Uber Eats drivers received a message that at first glance could have seemed like an April Fool's Day prank: rates they were already paid for their rides the previous day were too high, the company said, and the difference was being subtracted from their account.
► From CNBC — Google to cut down on employee laptops, services and staplers for 'multi-year' savings — Google's finance chief Ruth Porat recently said in a rare companywide email that the company is making cuts to employee services, including fitness classes, staplers, tape and the frequency of laptop replacements for employees. The company said in January that it was eliminating 12,000 jobs, representing about 6% of its workforce.
► From Reuters — Google workers in London stage walkout over job cuts
---
TODAY'S MUST-READ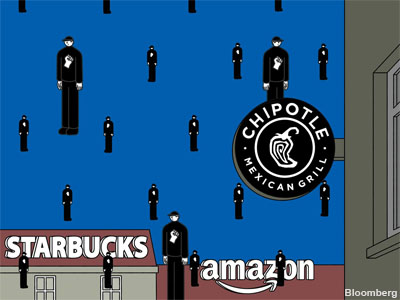 ► From Bloomberg — The undercover organizers behind America's union wins — Through interviews and exclusive visits to undercover training sessions over the past year, Bloomberg Businessweek got an unparalleled look at the revival of American salting, which has been around for a century. Until now, salts have been the mostly secret ingredient in a once-in-a-generation wave of union organizing that's spread from Starbucks and Amazon to other Fortune 500 companies in the COVID-19 era. At least 10 undercover activists, including Westlake, landed jobs at Starbucks cafes in the Buffalo area, where they quietly laid the groundwork for the first successful organizing campaign among the company's US employees in decades. That victory inspired hundreds more successful union votes at Starbucks and other companies. Early on, a group of six salts made up half the organizing committee for the Amazon Labor Union that won an election at an 8,000-person warehouse in the Staten Island borough of New York last spring.
---
The Stand posts links to Washington state and national news of interest every weekday morning by 10 a.m.
WASHINGTON IS A UNION STATE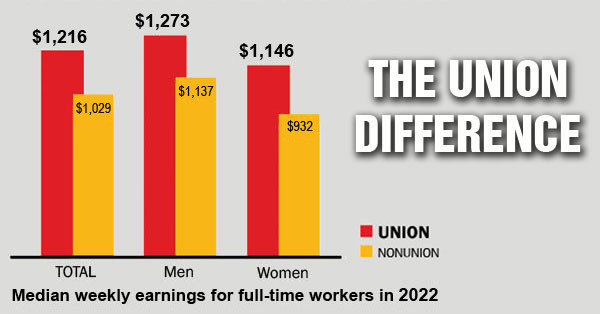 CHECK OUT THE UNION DIFFERENCE in Washington state: higher wages, affordable health and dental care, job and retirement security.
FIND OUT HOW TO JOIN TOGETHER with your co-workers to negotiate for better working conditions and respect on the job. Or go ahead and contact a union organizer today!