Brand awareness | Slow down in work zones | Longer trains runnin'
Wednesday, April 5, 2023
---
LOCAL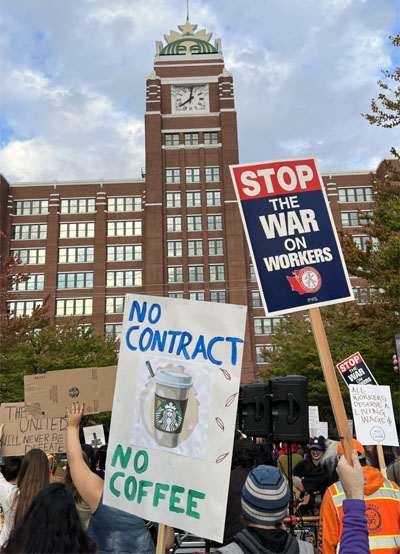 ► From the Seattle Times — Starbucks investors approve bid to review labor practices — Starbucks shareholders approved a proposition for the board of directors to conduct a third-party assessment of how the company treats its workforce. The Seattle-based coffee giant, which has been facing congressional and legal scrutiny for similar concerns, previously opposed the proposition and announced it would do its own assessment. In a 418-386 vote last week, shareholders pushed for their proposed independent assessment of Starbucks' labor rights practices. The company's response to the unionization drive, investors argued in the proposition, could hurt its positive brand reputation.
EDITOR'S NOTE — Ya' think?
The Stand (March 29) — WSLC's April Sims: Howard Schultz is 'an embarrassment' to Washington state
► From the CNBC — Starbucks union pressures board members with billboards, posters – and a butter sculpture — Starbucks Workers United is deploying a butter sculpture, brass band, billboard and movie posters to put pressure on the coffee chain's board to accept the union. Nearly 300 company-owned Starbucks cafes have voted to unionize under Workers United, according to NLRB data. The company has yet to agree on a contract with any unionized stores, and baristas have accused management of dragging their feet and not negotiating in good faith.
EDITOR'S NOTE — Ready for a voice at work? Get more information about how you can join together with co-workers and negotiate a fair return for your hard work. Or go ahead and contact a union organizer today!
► From KNKX — Organizers hope Renton will be next to adopt a $19 minimum wage — Every week organizers with Raise the Wage Renton stand outside grocery stores collecting signatures. They hope to collect the 9,000 signatures needed to put a $19 minimum wage proposal on the November ballot. Seattle, SeaTac and Tukwila already have a minimum wage that sits at about $19 an hour. With adjustments for inflation, Washington state's minimum wage is currently $15.74.
► From the PSBJ — Virginia Mason Franciscan Health makes job cuts — Virginia Mason Franciscan Health has laid off administrative staff, the Tacoma-based health care provider confirmed Tuesday. The job cuts affected less than 2% of its workforce, or roughly 300-plus employees.
► From the PSBJ — Group14 begins construction on Moses Lake factory campus — Woodinville-based battery technology company Group14 Technologies is moving forward with plans to build a 1 million-square-foot factory campus in Moses Lake. Group14 plans to hire 200 employees at Moses Lake, and the construction will require more than 400 workers.
► From the News Tribune — Local school district tells 40 staff members they will see reductions in hours and pay — Peninsula School District officials have identified which staff positions will face cuts next school year to address a projected $12 million budget deficit.
---
THIS WASHINGTON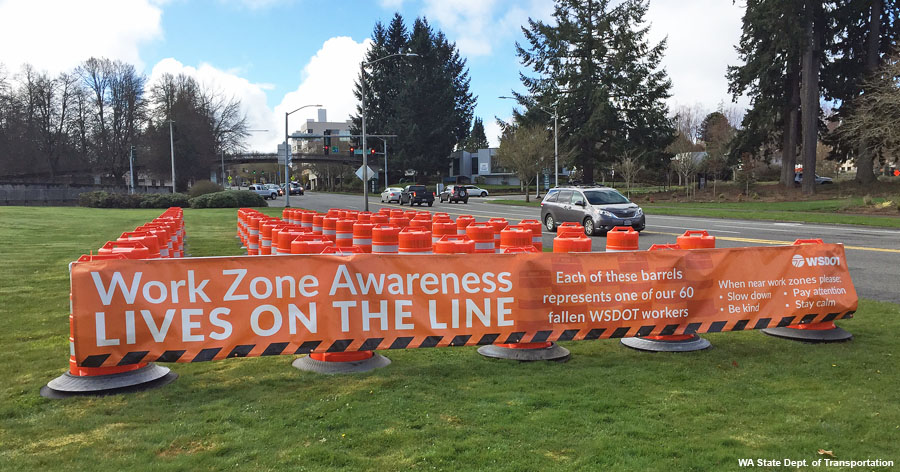 ► From KIMA — WSDOT holds memorial honoring road workers who have been injured or killed on the job — Almost 500 people are injured in work zones every year in Washington State, and officials say drivers are to blame. Since 1950, there have been 60 Washington State Department of Transportation employees who have lost their lives due to reckless drivers. Each year in the Spring, one traffic cone for each death is placed outside of WSDOT headquarters in Olympia to honor the fallen workers. Last year, there were 6 fatal work zone crashes in the state… SB 5272, which was signed into law Tuesday by Gov. Jay Inslee, will allow state patrol to set up automated speed cameras in highway work zone areas.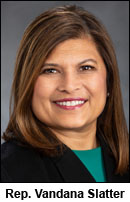 ► From the Seattle Times — Fully fund WA community colleges to solve worker shortages (by Sabrina Tinsley, Louise Chernin and Rep. Vandana Slatter) — These institutions across the state are our community's colleges. They pave a path to social and economic empowerment, and a just and equitable society that welcomes everyone. They are engines for workforce and economic growth, advancing the entire region and honing its competitiveness. They are beacons of hope that strengthen our economy and build equity and self-sufficiency.
YESTERDAY at The Stand — Call on Legislature to fully fund CTCs — Community and technical college (CTC) faculty and staff, students and community members from across Washington will rally in Seattle, Lynnwood and Tacoma and converge on the State Capitol for a Day of Action on Tuesday, April 11 to call on the State Legislature to prioritize student success by fully funding our CTCs.
► From the Seattle Times — WA doesn't fully fund special education. That could change soon — Disability rights activists have long opposed Washington's way of funding special education, saying it pressures districts to shortchange services in order to save on spending. In this year's legislative session, a yearslong proposal to change the system has come further than it has before.
► From NPR — Washington state stockpiles thousands of abortion pills — State officials have stocked up on a key abortion drug in preparation for the possibility that it could become much more difficult to access nationwide, pending the outcome of a federal lawsuit brought by anti-abortion-rights groups.
---
ELECTIONS



► From the Washington Post — Democratic-backed judge wins Wisconsin Supreme Court race ahead of abortion case — Milwaukee County Judge Janet Protasiewicz's victory gives liberals a majority on a body that will likely consider the state's abortion ban, its gerrymandered legislative districts and its voting rules for 2024.
► From HuffPost — Brandon Johnson, progressive union organizer, elected mayor of Chicago — Overcoming a major fundraising gap and public polling that predicted his defeat, Brandon Johnson, a Cook County commissioner and organizer for the Chicago Teachers Union, won a hotly contested race for mayor of Chicago.
---
THAT WASHINGTON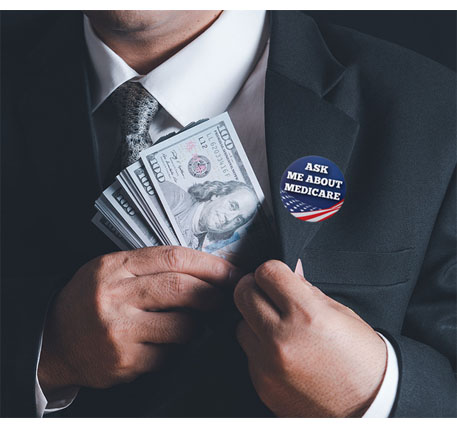 ► From The Hill — Regulators crack down on Medicare Advantage charges — The Centers for Medicare and Medicaid Services (CMS) has finalized plans to reduce overpayments to private Medicare Advantage insurers after a months-long lobbying campaign from the industry opposing the changes. Under the complex changes, set to roll out over the course of the next three years, CMS will enact what it calls "commonsense updates" to its payment model. The health insurance industry has lobbied against these changes, running ad campaigns claiming the federal government is cutting Medicare funding.

TODAY at The Stand — Traditional Medicare: The promise is in peril (by Lisa Dekker) — The privatization of Medicare has inevitably led to the maximization of profits, often through fraudulent practices, and has placed the entire Medicare program in jeopardy. We need to take the profit incentive and privatization out of Medicare and replace it with an expanded public, non-profit traditional Medicare system with expanded benefits and lower individual costs.
► From The Hill — Working poor face an assault as COVID-19 emergency ends (by Mark Mellman) — The working poor, who always face grave difficulties, are being subjected to a whole series of serious blows as the emergency draws to a close.
► From the AP — Trump charged with 34 felony counts in hush money scheme
---
NATIONAL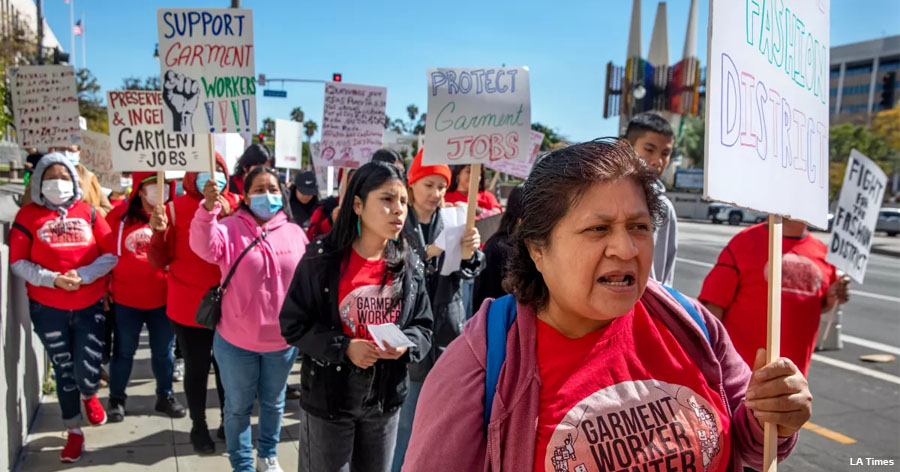 ► From the LA Times — Garment workers in SoCal are paid 'as little as $1.58 per hour,' Labor Department says — The U.S. Labor Department said it randomly surveyed more than 50 garment-sewing contractors and manufacturers in Southern California and found that 80% violated the Fair Labor Standards Act. The contractors and manufacturers included in the Southern California Garment Survey produced items for a wide range of retailers, including Bombshell Sportswear, Dillard's, Lulus, Neiman Marcus, Nordstrom, Socialite, Stitch Fix and Von Maur.
► From Inside Higher Ed — A strike begins at Chicago State — Chicago State University faculty members and academic support professionals began striking Monday, and more walkouts are set to begin this week and next in Illinois.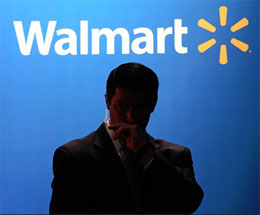 ► From Reuters — Walmart aims for 65% of stores to be automation serviced by 2026 — Walmart on Tuesday said it expects about 65% of its stores to be serviced by automation by the end of its fiscal year 2026, just days after revealing plans to lay off more than 2,000 people at facilities that fulfill online orders.
EDITOR'S NOTE — A favorite conservative trope is that unionization, higher minimum wages, or any type of business regulation kills jobs because raising labor costs promotes automation. The truth is, even poverty-wage nonunion companies like Walmart — in fact, especially those low-road companies — are always striving to cuts costs by eliminating jobs.
► From the AP — Union alleges neglect in South Carolina safety inspections — The South Carolina agency tasked with ensuring occupational safety is accused of racial discrimination by failing to routinely inspect disproportionately Black workplaces in a federal complaint backed by a new union that seeks to boost labor organizing across the South.
► From NPR — Laid off on leave: Yes, it's legal and it's hitting some workers hard — With the recent wave of layoffs in tech, media and elsewhere, stories of people laid off while on medical or parental leave are proliferating.
► From the LA Times — America's decline in life expectancy speaks volumes about our problems (by Michael Hiltzik) — After decades of increasing longevity, Americans are facing shorter life spans than their predecessors and their rich-country peers. In states where Republicans set the agenda, it's even worse.
---
TODAY'S MUST-READ
► From ProPublica — The true dangers of long trains — The corporations that run trains have recently adopted a moneymaking strategy to move cargo faster than ever, with fewer workers, on trains that are consistently longer than at any time in history. Driven by the efficiency goals of precision scheduled railroading, companies are forgoing long-held safety precautions, such as assembling trains to distribute weight and risk or taking the proper time to inspect them, ProPublica found. Instead, their rushed workers are stringing together trains that stretch for 2 or even 3 miles, sometimes without regard for the delicate physics of keeping heavy, often combustible tanker cars from jumping off the tracks.
---
The Stand posts links to Washington state and national news of interest every weekday morning by 10 a.m.
Short URL: https://www.thestand.org/?p=115777
Posted by
David Groves
on Apr 5 2023. Filed under
DAILY LINKS
. You can follow any responses to this entry through the
RSS 2.0
. Both comments and pings are currently closed.