WFSE celebrates | The inflation playbook is broken | Obama gets a job
Friday, April 28, 2023
---
THIS WASHINGTON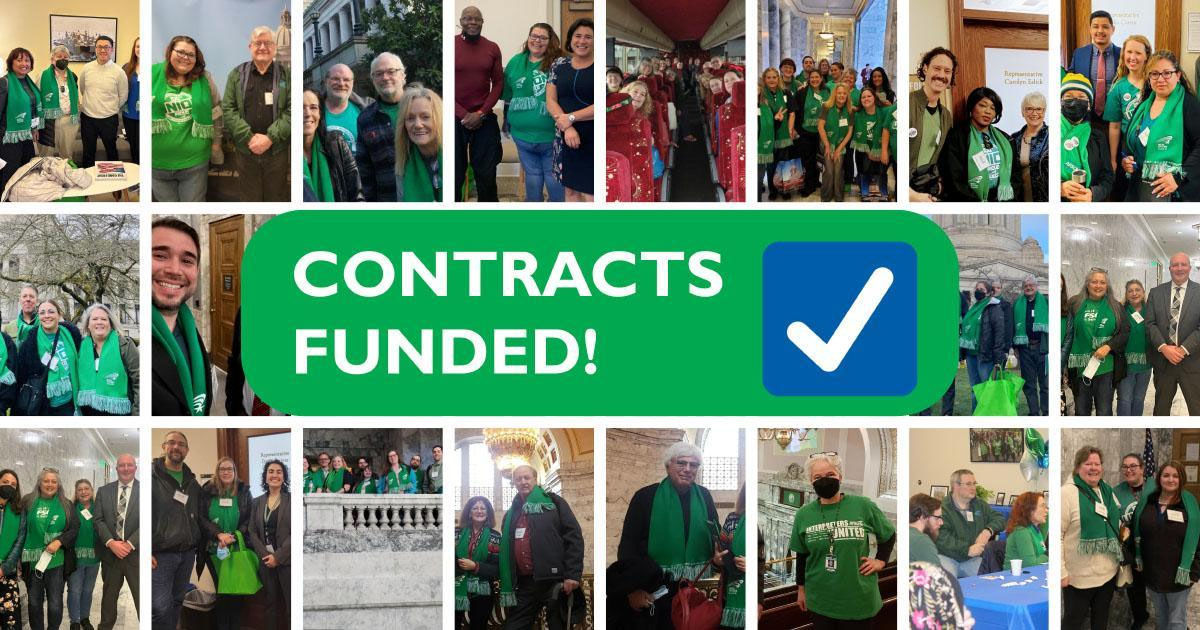 ► From WFSE — Victory! All contracts funded in historic legislative session — Washington Federation of State Employees/AFSCME Council 28 members made history during the 2023 session. Together, we convinced the legislature to fund record-setting contracts that will make our workplaces safer, improve recruitment and retention, address significant pay disparities, and improve access to vital services for all Washingtonians. All the gains in WFSE-negotiated collective bargaining agreements for 2023-25 are now official.
► From the Spokesman-Review — Inslee signs into law bills to boost abortion access while protecting providers and patients — Abortion patients and providers in Washington are protected from out-of-state prosecution by a collection of bills signed into law Thursday that also expands abortion access.
---
LOCAL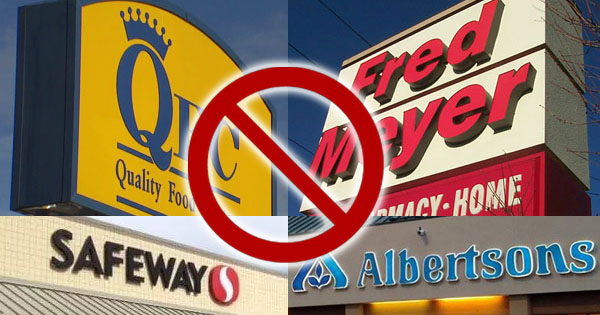 ► From the PS Business Journal — Could Kroger sell stores to Amazon? — Kroger almost certainly will need to sell stores in order to get regulatory approval to complete its $24.6 billion acquisition of Albertsons. Now it seems a likely buyer could be one of its biggest rivals. Seattle-based retail behemoth Amazon is in a position to snap up some of the estimated 250-plus stores downtown Cincinnati-based Kroger will likely sell, a new report says.
EDITOR'S NOTE — More bad news for grocery workers, who currently have union contracts that protect their wages and working conditions. Amazon is notorious for its illegal suppression of employees' freedom to join together in unions.
PREVIOUSLY at The Stand:
State, national actions oppose Kroger-Albertsons merger (April 5)
Grocery unions decry proposed Kroger-Albertsons merger (Oct. 14, 2022)
► Meanwhile, from the Seattle Times — Amazon profits jumped to $3.2B as it shed workers at the start of 2023 — Amazon reported stronger-than-expected revenue and profits, bringing its stock up in after-hours trading.
---
AEROSPACE



► From Reuters — Travel demand strong, but U.S. carriers fret over aircraft delivery delays — U.S. carriers expect strong profit in the current quarter as travel spending remains strong, but delays in aircraft deliveries and staffing shortages are hampering their efforts to fully capitalize on consumer demand. American Airlines CEO Robert Isom said:
"I communicate very frequently with the Boeing senior management team," he said. "And we need them to get their act together."
---
INFLATION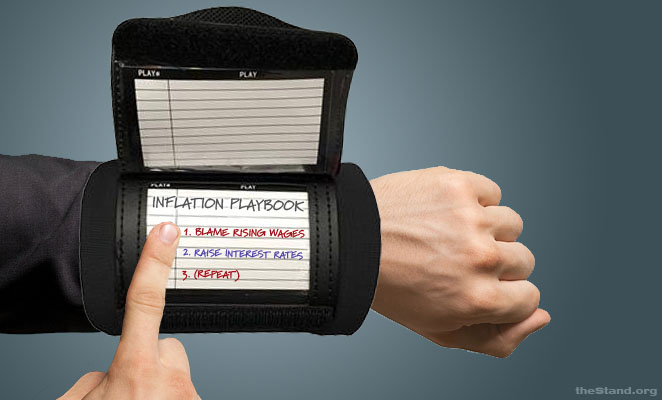 ► From the Wall Street Journal — Wage gains pick up as Fed considers rate decision — Wage growth stayed elevated to start the year and inflation remained high last month, likely keeping policy makers on track to raise rates.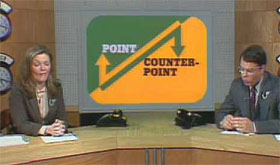 ► From Reuters — Among some at Fed, argument grows for patience on wage costs — As the U.S. economy reopened from the pandemic in 2021 and companies cottoned on to the pricing power at hand from supply shortages and consumers' eagerness to spend, corporate profits spiked, claiming the highest share of national income in 60 years. Profits would claim more than 15.5 cents on the dollar that year and the next, a full 2 cents higher than the average of 13.5 cents from 2010 to 2019. That surge is now driving debate inside the U.S. Federal Reserve about how much weight to give ongoing wage increases as policymakers assess the path of inflation.
► From Bloomberg — Exxon, Chevron profits are booming as if oil was $145 a barrel — Exxon Mobil Corp. and Chevron Corp are reaping profits not seen since oil topped $145 a barrel in 2008 — almost twice the current price.
► From the NY Times — Higher food prices bring bigger profits, but consumers start to resist — Some of the biggest packaged food companies raised their prices last quarter and their profits rose, but some customers were starting to cut back or trade down.
► From USA Today — How immigrants are driving labor force growth, easing worker shortages and inflation — Immigrants are powering growth in the U.S. labor force, helping ease longstanding worker shortages and a historic inflation spike.
---
THAT WASHINGTON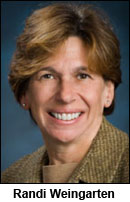 ► From the NY Times Magazine — How Randi Weingarten landed at the heart of America's political fights — When the former secretary of state and CIA director Mike Pompeo, a man who had dealt firsthand with autocrats like Vladimir Putin and Xi Jinping, described Randi Weingarten as "the most dangerous person in the world" last November, it seemed as though he couldn't possibly be serious. Weingarten is 65 and just over five feet tall. She is Jewish and openly gay — she's married to a rabbi — and lives in Upper Manhattan. She is the longtime president of the American Federation of Teachers. Pompeo had nevertheless put his finger on something: The pandemic and the ongoing culture wars over race and gender had shifted America's educational landscape, and with it the political landscape.
TODAY at The Stand — AFT's Weingarten sets pandemic record straight; GOP attacks fall flat — American Federation of Teachers President Randi Weingarten delivered a stirring defense of the nation's educators at a hearing of the House Select Subcommittee on the Coronavirus Pandemic on Wednesday.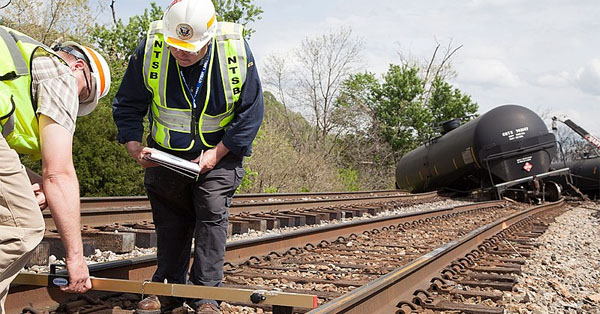 ► From the AP — Railroads warned about the problems long trains can cause — Federal regulators are warning railroads that the long trains they favor can cause all kinds of problems and contribute to derailments, so they want the railroads to ensure their training and operating procedures account for that.
► Meanwhile from the AP — Freight train with hazardous materials derails into Mississippi River in Wisconsin — A freight train derailed along the Mississippi River in southwestern Wisconsin Thursday, possibly injuring one crew member and sending two cars into the water, officials said.
The Stand (April 24) — Rail unions: No more stock buybacks until safety improves
► From The Hill — Veterans sound alarm on McCarthy budget cuts — Veterans are blasting the debt ceiling legislation passed by the Republican-controlled House this week, warning it will cut key programs and services for the nation's retired service members.
EDITOR'S NOTE — Washington Republican Reps. Cathy McMorris Rodgers and Dan Newhouse both voted for the cuts. Had either one of them voted "no," the measure would have failed to pass.
The Stand (April 27) — GOP holds economy hostage in effort to slash jobs, programs — AFL-CIO: McCarthy's reckless debt ceiling plan, which passed the House 217-215 on Wednesday, is an affront to working people.
► From Vox — What comes next in the debt ceiling showdown — As the United States inches closer to default, Republicans' passage of the legislation sets up the next phase of this stalemate and raises questions about whether Democrats will put forth a counter at some point. As of yet, Biden hasn't budged on the matter, and urged lawmakers to separate discussions of the debt ceiling from those of future spending.
► From the Wall Street Journal — Tech companies are colluding to cheat H1-B visa lottery, U.S. says — Visa applicants are entered in the H-1B lottery multiple times to boost their chances, federal agency says in notice to employers.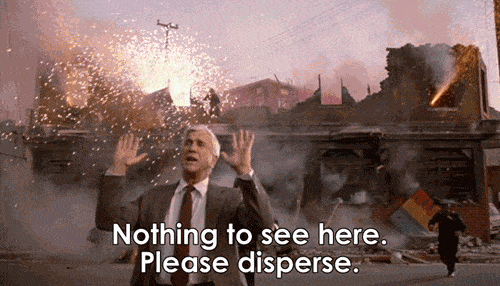 ► From the NY Times — The polite disdain of John Roberts finds a target (by Jamelle Bouie) — It is with real chutzpah that Chief Justice John Roberts has claimed judicial independence in order to circumvent a congressional investigation into judicial independence… (The exchange) illustrates a key reality of American politics in this moment: that our Supreme Court does not exist in the constitutional order as much as it looms over it, a robed tribunal of self-styled philosopher-kings, accountable to no one but themselves.
► Meanwhile, from Jacobin — Clarence Thomas helped kill eviction bans that threatened Harlan Crow's business — While billionaire real estate mogul Harlan Crow was lavishing Supreme Court justice Clarence Thomas with luxury gifts, Thomas voted to strike down federal tenant protections that might hurt the profits of Crow's company.
---
NATIONAL
► From HuffPost — Barack Obama takes on a regular job in new Netflix docuseries about America's workforce — Narrated by Obama, the limited series "Working: What We Do All Day" chronicles his visits to three American workplaces as he explores what having a "good" job really means in today's climate. (Watch the trailer.)
► From the Washington Post — Conservative dissenters block abortion limits in Nebraska, South Carolina — The failure of strict new abortion laws to advance in two conservative-dominated legislatures on the same day this week signaled a mounting fear among some Republicans that abortion bans could lead to political backlash.
► From the LA Times — California bill would boost teacher salaries by 50% over 7 years — State Assemblymember Al Muratsuchi's proposal is an effort to close staffing shortages in California schools.
---
T.G.I.F.
► In honor of Workers Memorial Day, let's raise our collective voices to win stronger safety and health protections in our workplaces and stronger job safety and health laws.
---
The Stand posts links to Washington state and national news of interest every weekday morning by 10 a.m.
Short URL: https://www.thestand.org/?p=116552
Posted by
David Groves
on Apr 28 2023. Filed under
DAILY LINKS
. You can follow any responses to this entry through the
RSS 2.0
. Both comments and pings are currently closed.