Hurdles for farm workers | Decisions, decisions | It's May Day and we're 12
Monday, May 1, 2023
---
LOCAL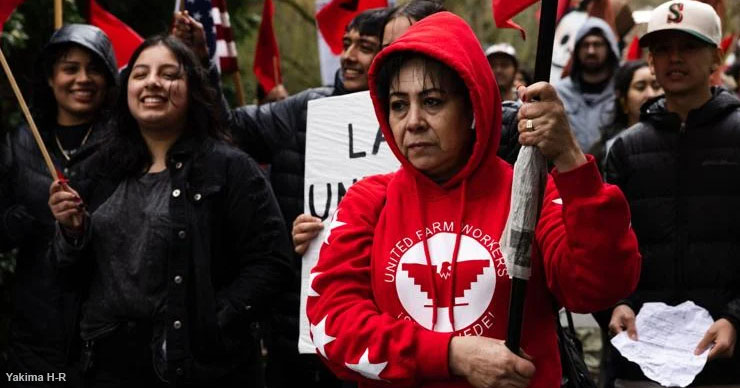 ► From the Yakima H-R — Efforts to unionize agricultural workers in WA face long-standing hurdles — Numerous challenges loom over farmworker efforts to unionize, from national labor law exclusions to power imbalances in workplaces. When workers do undertake the difficult task of organizing, they often face long, risky unionization campaigns dependent on public support and economic pressure. Mushroom farm workers and community members have rallied from Sunnyside to Seattle to gain support and recognition. No federal law compels owners to recognize farmworker unions, and business owners rarely do so.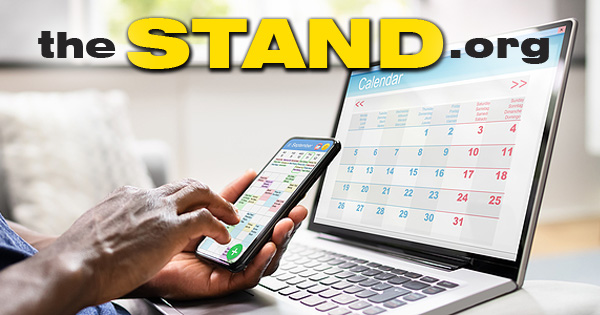 FROM The Calendar at The Stand — Farm Worker Ministry Northwest invites all union and community members to a Community Forum to learn how to support mushroom workers in Washington who are struggling to form a union. Co-sponsored by Faith Action Network, this forum will be Saturday, May 6 from 10 a.m. to noon at Gethsemane Lutheran Church, 911 Stewart St. in Seattle. Get details.
► From the Sunnyside Sun — Rallies continue as mushroom farm workers look towards unionization — With signs held high and voices ringing loud, members of United Farm Workers joined by the workers of Windmill Farms and supporters rallied down Midvale Road on April 18. The group's demands were clear; workers were seeking a right to unionize.
The Stand (April 18) — UFW's Romero in Sunnyside to support mushroom workers
► From the Skagit Valley Herald — Annual Farmworker March aims to bring local issues to light — The rain held off on Sunday as more than 300 farmworkers and their allies gathered at Edgewater Park in Mount Vernon for the annual Farmworker March.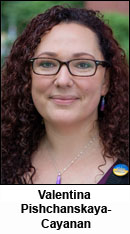 ► From the union-busting Columbian — Clark College's proposed cuts drawing backlash — One proposed cut to Clark College's 2023-24 budget has received noticeable backlash, including written statements from a faculty union leader and verbal opposition at the most recent board of trustees meeting. According to staff, the student affairs department is proposing to cut Valentina Pishchanskaya-Cayanan, a tenured mental health counselor and former Ukrainian refugee. The proposition prompted concern from staff and community members, who argue that the need for student mental health supports has grown in recent years, particularly among students from marginalized communities.
The Stand (April 25) — Union opposes Clark College plan to cut Ukrainian counselor
► From the Seattle Times — Metro Transit managers' English-only directive devalues employees (editorial) — For two managers to unilaterally create a "policy" that diminishes employees' ethnicity contributes to an environment that allows unacceptable managerial practice.
---
THAT WASHINGTON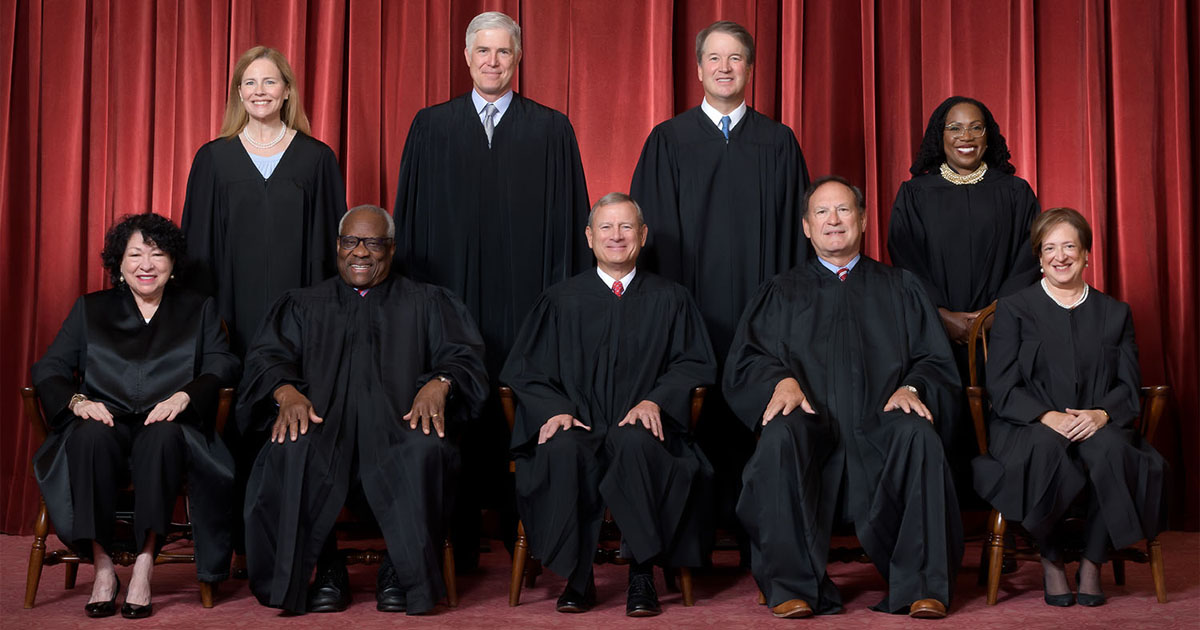 ► From Roll Call — Supreme Court, done with arguments, turns to decisions — The justices have released opinions at a slow rate this term, and many of the most consequential cases remain for the last two months.
EDITOR'S NOTE — Those looming decisions include Glacier Northwest v. Teamsters Local 174 concerning the right to strike. The case threatens to upend a more than 60-year-old rule protecting unions from lawsuits when workers exercise their federally protected right to strike. Opinions are typically released on Tuesday and Wednesday mornings, but unlike some other courts, the Supreme Court doesn't announce in advance which cases will be decided on a particular day. So normally, no one knows which opinions will be released on a given day (except perhaps Harlan Crow). So stay tuned.
► From the Washington Post — Worker pay is rising, complicating the Fed's path — Americans are continuing to snag higher salaries and better benefits, a welcome development for workers but one that complicates the road ahead for the Federal Reserve in its fight against inflation.
EDITOR'S NOTE — A headline you're not likely to see: "Record corporate profits are are complicating the Fed's path."
---
NATIONAL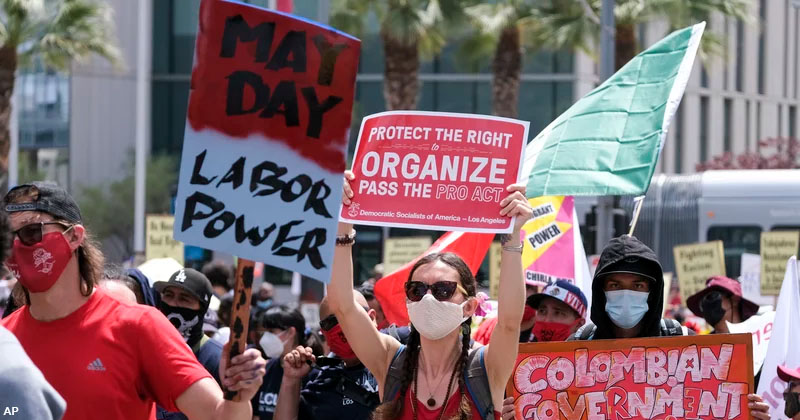 ► From NPR — What is May Day? For the most part, the opposite of capitalism — May Day, celebrated by workers across the globe as International Labor Day, falls on May 1. But you'd be forgiven if that's news to you. While the day traces its origins to an American laborers' fight for a shorter work day, the U.S. does not officially recognize International Labor Day. Like other countries that mark Labor Days on different dates, the U.S. and Canada celebrate their Labor Day in September. U.S. resistance to celebrate International Labor Day — also called International Workers' Day — in May stems from a resistance to emboldening worldwide working-class unity, historians say.
EDITOR'S NOTE — May Day is also The Stand's birthday! Today is our 12th. Let us know how we're doing.
► From the AP — May Day: World's workers rally, France sees pension anger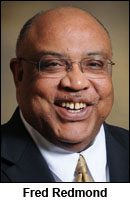 ► From Word in Black — The fight for justice is a global one (by Fred Redmond) — International Workers' Day is an opportunity for workers in the United States to recommit ourselves to solidarity among all working people. And a reminder that we can only vanquish oppression in all its forms when we stand together and speak out and march forward for the economic rights and dignities that all working people deserve.
► From The Guardian — Hollywood writers and studios hold talks as strike deadline looms — Negotiators for Hollywood writers and film and television studios are engaged in 11th-hour talks in an effort to avert a strike that would disrupt TV production across an industry grappling with seismic changes. The Writers Guild of America (WGA) could call a work stoppage as early as Tuesday if it cannot reach a deal with companies such as Walt Disney and Netflix.
► From Reuters — American Airlines pilots vote to authorize strike — A union representing American Airlines Group Inc pilots said on Monday its members had approved a strike mandate ahead of the busy summer travel season, although the chances of an actual labor disruption remain slim.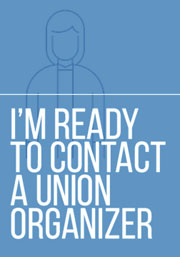 ► From the NY Times — They want to change the world. They would also like a raise. — As workers at private companies like Starbucks and Amazon start to organize across the country, so too are nonprofit employees, from adjunct professors to environmental activists. Yet inside mission-based organizations, union negotiations can be particularly awkward.
EDITOR'S NOTE — Awkward schmawkward. Are you ready for a voice at work? Get more information about how you can join together with co-workers and negotiate a fair return for your hard work. Or go ahead and contact a union organizer today!
► From Axios — Push to unionize tech industry makes advances — A pair of developments this week shows how the push to unionize tech workers has expanded beyond warehouse and retail staff to employees who sit closer to the tech industry's product and engineering hearts.
► From Jacobin — The Teamsters organized some Amazon delivery workers. What happens next is complicated. — Did the Teamsters just successfully negotiate the first tentative agreement for Amazon workers anywhere in America? The fact that the workers are subcontracted means the answer to that question isn't cut and dry.
► From Jacobin — Food delivery workers' labor conditions are abysmal — Earning less than minimum wage, suffering constant harassment and assault, even being ordered to continue delivering food after suffering a concussion on the job: food delivery drivers are toiling under incredibly brutal working conditions.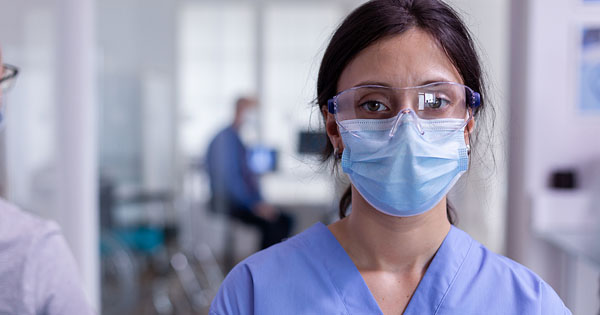 ► From Reuters — One-third of U.S. nurses plan to quit profession, report finds — Almost a third of the nurses in the United States are considering leaving their profession after the COVID-19 pandemic left them overwhelmed and fatigued, according to a survey. The survey of over 18,000 nurses, conducted by AMN Healthcare Services in January, showed on Monday that 30% of the participants are looking to quit their career, up 7 percentage points over 2021, when the pandemic-triggered wave of resignations began.
► From Bloomberg — Workers' well-being tops agenda at annual shareholder meetings — From Amazon to Walmart, investors have filed more than 140 shareholder resolutions this year, pressing companies to address employee-related issues ranging from paid leave and health and safety to abortion access, benefits and labor rights. Shareholders and companies have reached agreements on about a third of the requests. Most of the rest will go to a vote.
► From the Washington Post — Moderna's billionaire CEO reaped nearly $400 million last year. He also got a raise. — Vaccine-maker faces pushback over executive pay as CEO pledges to donate proceeds of stock sales to charity.
EDITOR'S NOTE — You know, so he doesn't have to pay any taxes.
---
The Stand posts links to Washington state and national news of interest every weekday morning by 10 a.m.
Short URL: https://www.thestand.org/?p=116602
Posted by
David Groves
on May 1 2023. Filed under
DAILY LINKS
. You can follow any responses to this entry through the
RSS 2.0
. Both comments and pings are currently closed.