Schools face cuts | Why Julie Su matters | Apprentices need child care
Wednesday, May 3, 2023
---
THIS WASHINGTON



► From the Seattle Times — WA schools are cutting their budgets. What do you want to know about education funding? — School districts in Washington and across the country are making sharp budget cuts this spring as they face financial shortfalls caused by the end of COVID-19 rescue funds and declining enrollment. Some of the items on the chopping block are beloved programs, including music and the arts. Teaching positions will be cut in some districts, and in others, schools will close. School finance is a complex subject, and not all districts are choosing to balance their budgets in the same way.
► From the Seattle Times — Inslee calls WA Legislature special session to address drug possession — Inslee is calling a special, 30-day session of the Legislature for May 16 so that lawmakers can try again to replace a stopgap measure that expires July 1, he said.
► From the Seattle Times — Jay Inslee sees greener pastures ahead — Inslee on why he decided not to run for a fourth term:
"There comes a time to pass the torch, and to everything there is a season, and for a variety of reasons, I decided it was the right season. But I've got another year and a half to put the pedal to the metal. My dad was a track coach, and he always said run through the tape, so I'll be running through the tape."
► From KUOW — Washington Republicans believe governor's race is winnable — Their party hasn't won a gubernatorial race here since 1980. Nevertheless, Caleb Heimlich, who chairs the state GOP, is upbeat about Republican chances in 2024. He said he's heard a few names floated including state Sen. John Braun (R-Centralia), Rep. Jim Walsh (R-Aberdeen), and former 3rd District Congresswoman Jaime Herrera Butler.
---
THAT WASHINGTON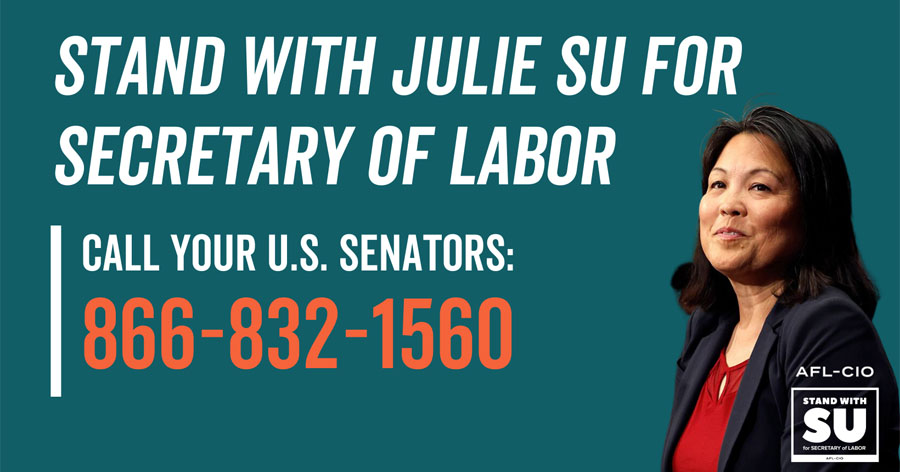 ► From the Arizona Daily Star — Why Julie Su's nomination as Secretary of Labor matters to Asian-Pacific Americans and beyond (by Fred Yamashita) — Su is endorsed by a range of business groups and labor leaders from the AFL-CIO and NABTU to LiUNA and the United Mineworkers. She has garnered all the right support and all the expected corporate opposition, who are more concerned for their profits rather than the people who keep our country running. Across the country, working people are contacting Senators to ensure Su is our next Secretary of Labor. Her experience and commitment to workers' rights make her the best candidate to ensure that all workers, regardless of their job classification, receive the basic labor protections we are entitled to.
TAKE A STAND — Sign the petition and make the call urging Senators to confirm Julie Su's nomination.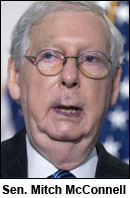 ► From Roll Call — Senate, for now, defers to Biden and McCarthy on debt talks — Even after Treasury Secretary Janet Yellen said that the government may be unable to pay its bills on time as soon as June 1 — several senators said that leaves enough time to find agreement and brushed off any need for a short-term patch.
► From the AP — Overhaul of Supreme Court ethics runs into GOP opposition — Senate Democrats promised Tuesday to pursue stronger ethics rules for the Supreme Court in the wake of reports that Justice Clarence Thomas participated in luxury vacations and a real estate deal with a top GOP donor. Republicans made clear they strongly oppose the effort.
► From Semafor — U.S. House questions Nike and Adidas about possible ties to forced labor in China — U.S. lawmakers are probing Adidas, Nike, and Chinese-owned platforms Shein and Temu for possible links to China's western Xinjiang region, where Chinese Communist Party officials have been accused of abusing the rights of Uyghurs and other Muslim minorities.
► From the NY Times — Facing conflicting signals, Fed is expected to raise interest rates — Rate decision will be announced at 11 a.m. Pacific time.
EDITOR'S NOTE — When in doubt, screw working people.
---
NATIONAL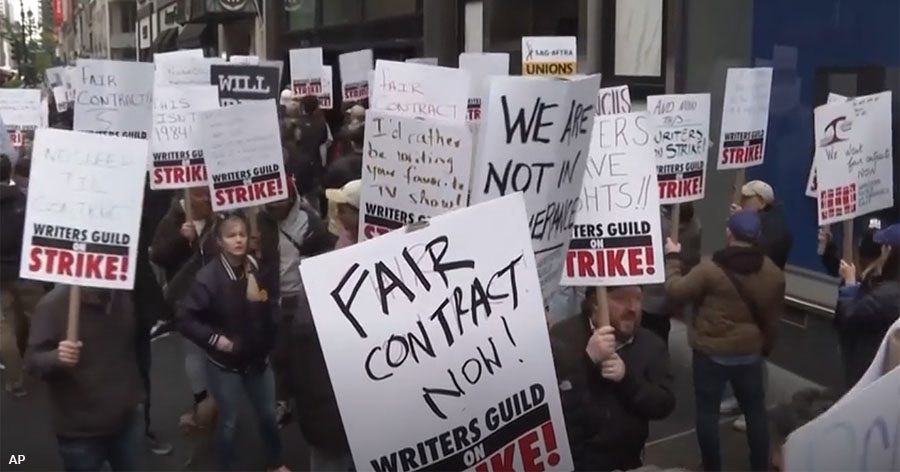 ► From the AP — Writers strike looks to be a long fight, as Hollywood braces — Hollywood writers picketing to preserve pay and job security outside major studios and streamers braced for a long fight at the outset of a strike that immediately forced late-night shows into hiatus, put other productions on pause and had the entire industry slowing its roll.
► From the AFL-CIO — AFL-CIO stands in strong solidarity with WGAE and WGAW members on strike — AFL-CIO President Liz Shuler:
"Writers are the lifeblood of film, television and other entertainment, and they deserve a fair contract that ensures these vital jobs pay family-supporting wages and include decent benefits like health care and retirement. Producers make billions in profits off the words that bring the magic of film and television to life for audiences in the United States and around the world. It's deeply disappointing that Alliance of Motion Picture and Television Producers (AMPTP) isn't bargaining in good faith to deliver a fair contract. We call on the producers to immediately reach an agreement with the WGAE and the WGAW that respects the vital work the writers do to entertain millions of people every single day."
► From the LA Times — Streamers profited when 'the idiot box' became art. They forgot writers made it that way (by Mary McNamara) — Streaming exists only because television became a wonder of the modern world. And that happened because it drew some of the most talented, visionary writers and offered them a chance to tell the best stories they could. That will not continue if studios and streaming platforms expect established writers to work as spec script-writing freelancers, while offering spec script-writing freelancers no chance of becoming established writers.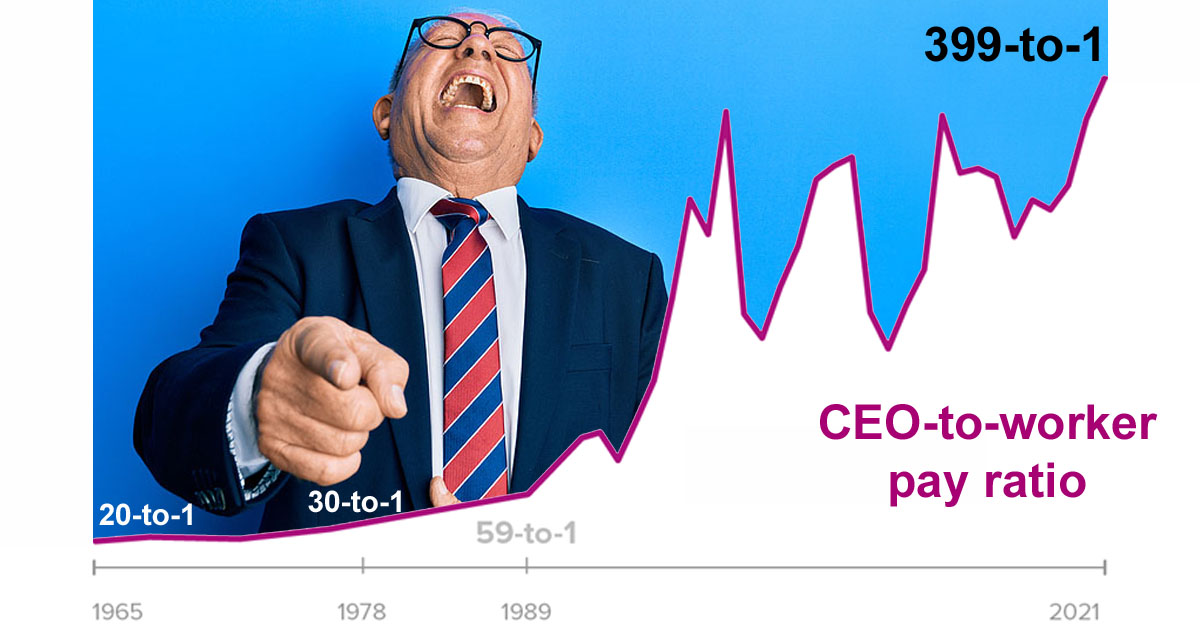 ► From Reuters — Top U.S. CEO pay rose 7.7% last year, outpacing inflation, study finds — Median pay for top U.S. CEOs rose 7.7% last year to a record $22.3 million, a new study found, as big stock awards helped the group stay ahead of inflation while U.S. workers' pay fell behind.
The Stand (Oct. 5, 2022) — CEO-to-worker pay ratio hits all-time high
► From Vox — The Republican push to weaken child labor laws, explained — These new bills are partly a reaction to the competitive labor market and struggles businesses have been facing to fill open positions. But they're also rooted in longstanding conservative opposition to workplace regulation, and some labor advocates worry they're just the opening salvo to a broader attack on government safety rules.
► From Vice — Effective altruists want to engineer people to sleep less so they can work more — The idea is this: by hardwiring humans to sleep less, it will increase our waking hours and thus effective life span. Increasing the amount of time humans are awake, some argue, will allow us to be more productive — after all, if we have more waking hours in the day, we can get more done.
---
TODAY'S MUST-READ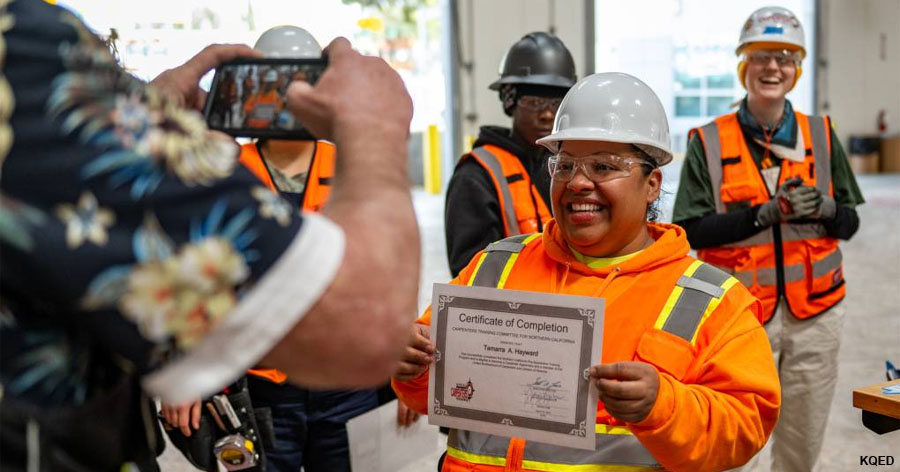 ► From KQED — The construction industry wants to hire more women, but child care 'barriers' are getting in the way — When an aunt, who is a longtime carpenter, suggested she pursue a career in construction, Tamarra Hayward jumped at the chance and signed up for a pre-apprenticeship — a boot camp-like program that teaches the basics of carpentry before a four-year apprenticeship… The construction industry needs hundreds of thousands of skilled workers to replace older workers who are retiring, and to meet the rising demand for new construction. But only 3.5% of people enrolled in construction apprenticeships are women, and access to child care is keeping many of them from joining the trades.
EDITOR'S NOTE — This year, the Washington State Legislature approved two bills (SB 5088 and HB 1525) expand access to child care assistance for those enrolled in state-registered apprenticeships.
---
The Stand posts links to Washington state and national news of interest every weekday morning by 10 a.m.
Short URL: https://www.thestand.org/?p=116700
Posted by
David Groves
on May 3 2023. Filed under
DAILY LINKS
. You can follow any responses to this entry through the
RSS 2.0
. Both comments and pings are currently closed.