Clean energy revolution | Delta deal raises stakes | Writers have some notes
Thursday, May 4, 2023
---
THIS WASHINGTON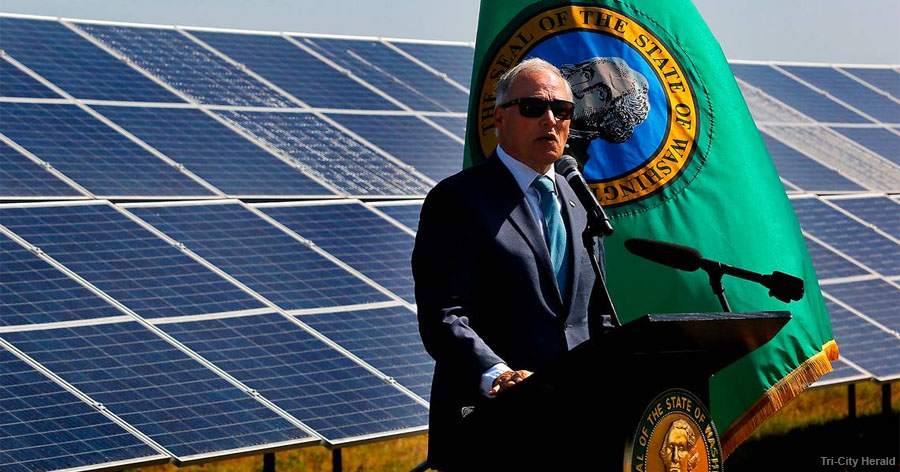 ► From the Tri-City Herald — 'Clean energy revolution.' Gov. Jay Inslee signs 7 energy bills into law in Tri-Cities — The bills he signed Wednesday against a backdrop of Energy Northwest's Horn Rapids solar center panels that supply energy to Richland will boost local economies and businesses and provide jobs, Inslee said. The Tri-Cities already employs more than 5,000 in energy-related fields, including the Northwest's only operating nuclear power plant.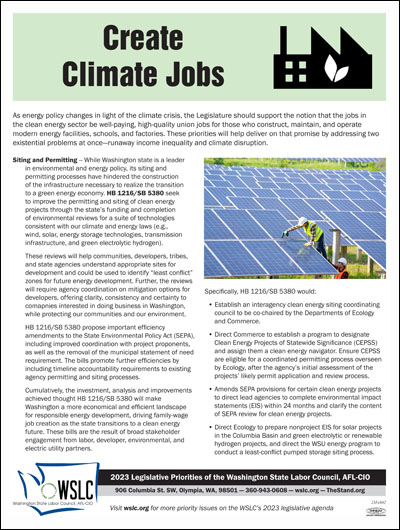 EDITOR'S NOTE — The bills Inslee signed into law Wednesday included the labor-supported HB 1216, which builds on improvements to energy facility siting and permitting processes made in 2022. As our state's energy strategy evolves, these processes must also adapt to ensure timely, predictable reviews without denying impacted communities substantive opportunities for input.
► From the Stranger — Sen. Patty Kuderer announces run for Insurance Commissioner — State Sen. Patty Kuderer (D-Bellevue) announced her campaign for Washington state Insurance Commissioner. If voters elect her, she'll replace Mike Kreidler, who said Monday he wouldn't seek reelection.
► From Crosscut — WA passed a 'Voting Rights Act 2.0' bill. Here's what's in it — The new law, which has already been applied to a case in Yakima, expands voter protections — but not without criticism.
---
LOCAL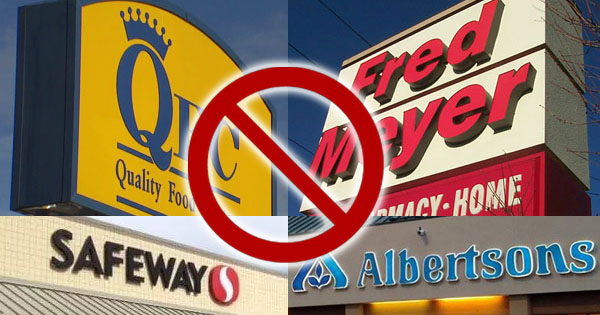 ► "Exclusive" from the Wall Street Journal — Biggest grocery union opposes Kroger-Albertsons deal — UFCW International plans to raise concerns with antitrust officials about potential divestitures and stores' future viability. The national body that oversees all local UFCW groups hadn't previously taken a stance on the deal. Some local union chapters representing Kroger and Albertsons employees have urged regulators to oppose the merger, saying it would hurt workers, shoppers and the food-supply chain. UFCW President Marc Perrone said the union has been working with external experts to help assess the potential impact of the deal on workers and communities.
EDITOR'S NOTE — Multiple unions in Washington state — including UFCW 367 in the South Puget Sound, UFCW 3000 across Washington state, and Teamsters 38 in Everett — expressed their strong opposition to the proposed merger shortly after it was announced last fall.
The Stand (Oct. 14, 2022) — Grocery unions decry proposed Kroger-Albertsons merger
► From Real Change — Glo's Cafe workers get a union, making history — On April 19, the workers at Glo's Cafe, a beloved Capitol Hill breakfast spot, formed a union with Restaurant Workers United (RWU). Pay is low, and while some servers and bartenders make a killing with tips, their colleagues in the dish pit are not doing well.
EDITOR'S NOTE — Ready for better pay and working conditions? Get more information about how you can join together with co-workers and negotiate a fair return for your hard work. Or go ahead and contact a union organizer today!
---
THAT WASHINGTON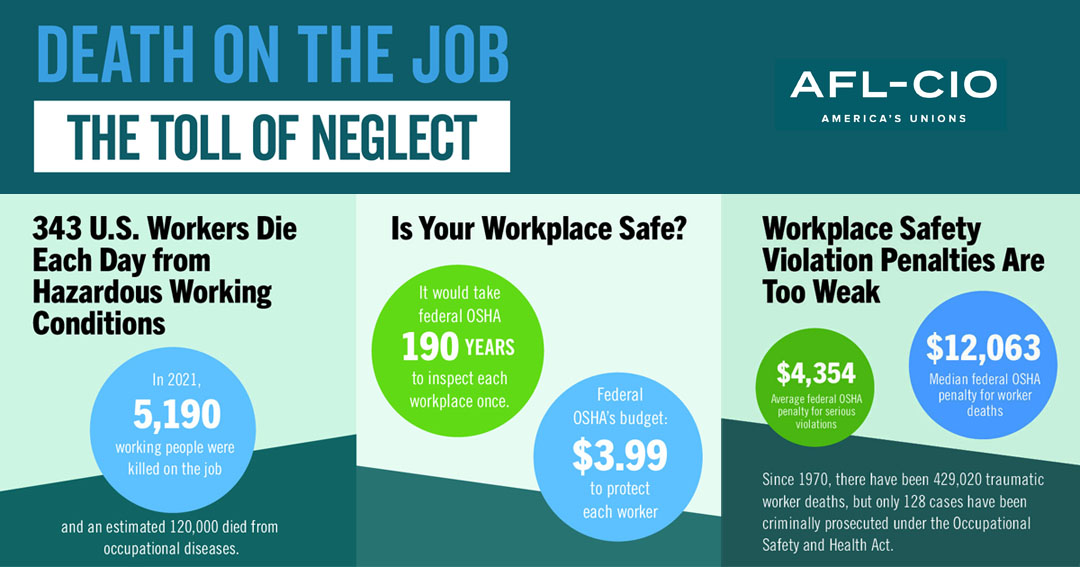 ► From Salon — "Unconscionable": Uncle Sam spends just $3.99 on job safety as Black and Latino worker deaths soar — Despite decades of progress in worker safety since the creation of the federal OSHA in 1970, there's troubling evidence of deadly backsliding particularly for the nation's Black and Latino workers, according to a comprehensive analysis from the AFL-CIO. In 2021, the fatality rate for Black workers spiked from 3.5 to 4.0 per 100,000 workers with more than 650 dying on the job, the most in nearly two decades, according to the AFL-CIO's 32nd annual report, Death on the Job: The Toll of Neglect.
The Stand (April 26) — Death on the Job: 'Americans should be alarmed, outraged'
► From the Washington Post — Biden, Congress running out of workdays to strike a debt ceiling deal — They may have just six working days to figure out a solution — without which the nation risks falling short on its financial obligations. President Biden has invited House and Senate leaders of both parties to the White House on May 9 to discuss the debt ceiling.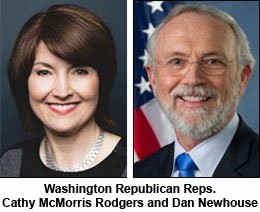 The Stand (April 27) — GOP holds economy hostage in effort to slash jobs, programs — Washington Republican Reps. Cathy McMorris Rodgers and Dan Newhouse both voted to approve the "Limit, Save, Grow Act" while all eight Democratic representatives voted no.
► From Reuters — Congress gears up for immigration reform as Title 42 ends — A fresh push for bipartisan immigration reforms, coupled with enhanced border security, is emerging in the U.S. Congress, as thousands of migrants amass across the border in Mexico with the end of Title 42 controls next week.
► From Politico — Auto union withholds support for Biden, citing electric vehicles — The president of the influential United Auto Workers said the group is seeking better pay and benefits for its workers at electric vehicle facilities.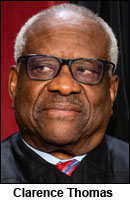 ► From the Washington Post — GOP donor paid private school tuition for Justice Thomas's grandnephew, report says — The same Texas billionaire who treated Supreme Court Justice Clarence Thomas to lavish vacations paid private boarding school tuition for Thomas's grandnephew, a boy the justice has said he raised as a son, according to a new report that said Thomas did not disclose the payments.

► From The Hill — Democrats eye funding cuts as leverage against Supreme Court — Some Democrats want to add language to the annual appropriations bill funding the Supreme Court to direct its justices to adopt more stringent and transparent ethics rules and procedures for enforcing those rules.
---
AEROSPACE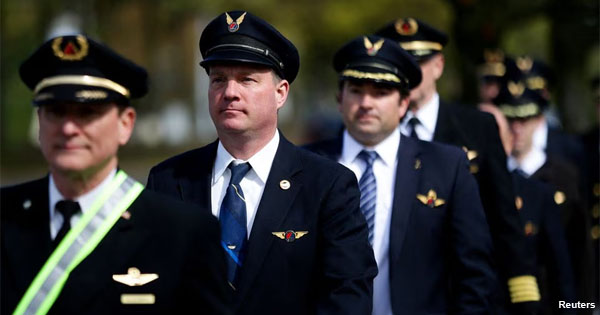 ► From Reuters — Analysis: Delta's pilot deal turns up the heat on rival airlines' union negotiations — Delta Air Lines' industry-changing pilot contract that offers $7 billion in higher pay and benefits is putting pressure on rival carriers to hand out similar deals ahead of a busy summer travel season. Any proposal that falls short of Delta's deal will likely have no takers among the unions, but airline executives say even matching that contract could balloon operating costs at a time when a worsening economy has clouded travel outlook.
► From Reuters — Biden administration OKs boost in Chinese airline flights to U.S. — The United States will allow Chinese airlines to increase U.S. passenger services to 12 weekly round-trips, the Transportation Department said on Wednesday, equal to the number of flights Beijing has permitted for American carriers.
---
NATIONAL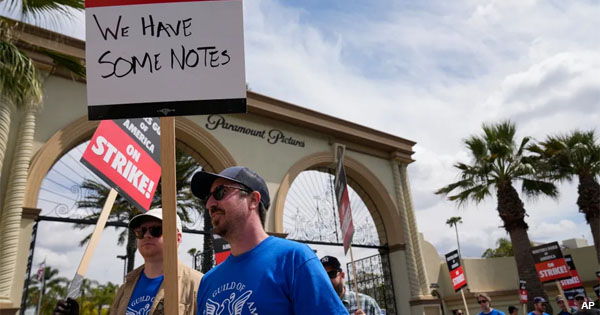 ► From Deadline — WGA plans rallies for May 15 in L.A. and New York — There's no telling how long the Writers Guild of America strike will last, but guild leaders expect it to still be going by May 15, when they're planning to stage massive rallies on both coasts. The last writers strike, in 2007-08 lasted 100 days, and the one before that, in 1988, lasted 153 days.
► From the LA Times — Why Hollywood writers strike won't end soon. Here are six sticking points — Writers went on strike but what were the issues that led to the fallout with the studios and streamers?
► From HuffPost — Why the writers' strike has huge stakes for TV and film — and beyond — The volume of streaming content is at the heart of why the 11,500 film and TV members of the Writers Guild of America, West and East, are on strike. The structural inequities exacerbated by the shift to streaming are a large part of why the strike matters — way beyond the short-term effects of, say, if your favorite shows will be available.
► From The Hill — Thousands of Oakland teachers go on strike — Around 3,000 teachers from the Oakland Education Association are on strike as they struggle to finalize a contract negotiation with the Oakland Unified School District. The union says the school has not negotiated "in good faith" and authorized a strike with no current end date.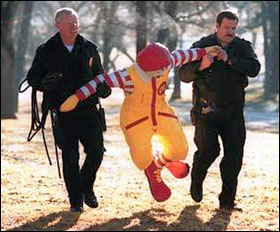 ► From Cleveland.com — Labor investigation fines McDonald's franchise operators that used 305 child workers, including two 10-year-olds — Three McDonald's franchise operators in Kentucky were assessed $212,544 in civil penalties by the U.S. Department of Labor after an investigation found they employed more than 300 children, including two 10-year-olds, without pay until as late as 2 a.m.
► From The Hill — Montana governor signs multiple anti-abortion measures
► From the AP — Shell posts $9.6 billion profit even as energy prices slide
---
The Stand posts links to Washington state and national news of interest every weekday morning by 10 a.m.
WASHINGTON IS A UNION STATE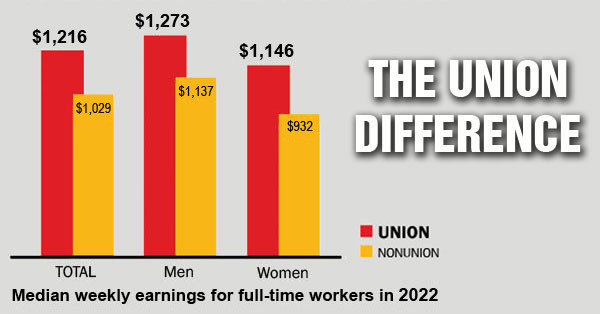 CHECK OUT THE UNION DIFFERENCE in Washington state: higher wages, affordable health and dental care, job and retirement security.
FIND OUT HOW TO JOIN TOGETHER with your co-workers to negotiate for better working conditions and respect on the job. Or go ahead and contact a union organizer today!