Catch the wave | Helping Hanford workers | Hollywood crew need support
Monday, July 24, 2023
---
WSLC CONVENTION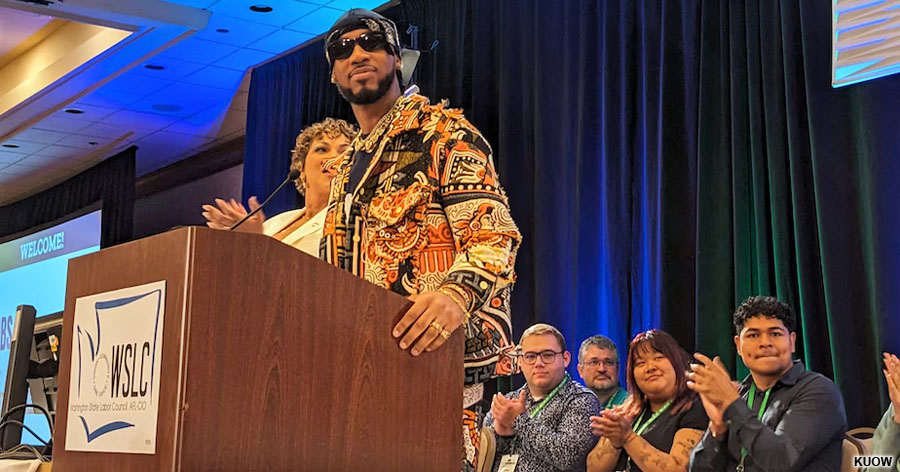 ► From KUOW — Organizers, politicians predict 'massive wave of enthusiasm' will revive labor movement — The bigger story at the Washington State Labor Council convention was the labor movement's revival, driven by a more diverse generation of workers and activists. April Sims, the new president of the WSLC, said:
"If you look at the way the laws are backed against workers, low union density isn't a shock when the punishment for illegal union busting by companies like Starbucks and Amazon is merely fines that don't make a dent in their multibillion-dollar profits. Yet at the same time, there is a massive wave of enthusiasm for collective action and organized labor sweeping this country."
TODAY at The Stand — WSLC Convention: Solidarity is the solution
► From the Seattle Times — 'The only enemy is Amazon': Chris Smalls talks Bezos, unions during WA visit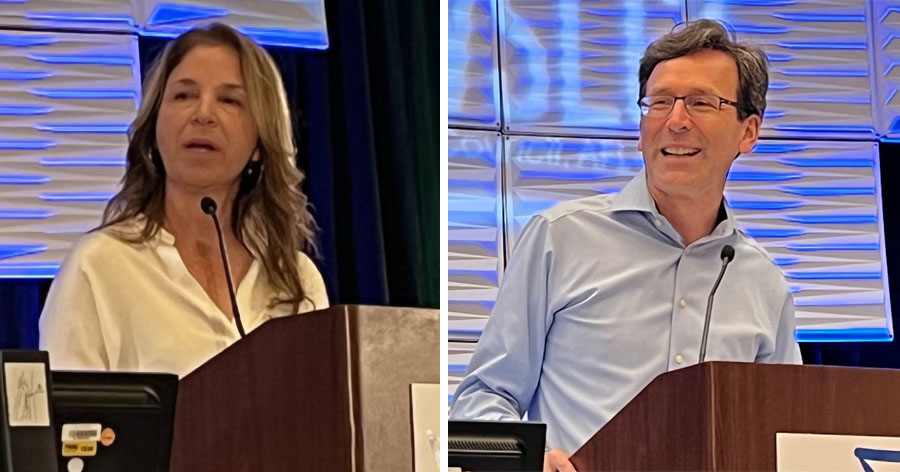 ► From the Washington State Standard — AG Ferguson makes his case to be Washington's next governor — Ferguson, who is in his third term, is the presumptive front-runner at this stage in the 2024 race to succeed Gov. Jay Inslee, who is not seeking re-election. Tuesday's appearance in front of an estimated 400 attendees at the Washington State Labor Council convention marked one of his first public speeches as a candidate since entering the campaign in May.
► From the Washington State Standard — Franz opens up about her childhood kidnapping, how it drives her public service — Lands Commissioner Hilary Franz, a Democrat running to succeed Gov. Jay Inslee in 2024, revealed the episode Wednesday during a speech at the Washington State Labor Council convention, as she outlined why she wants to be governor.
---
LOCAL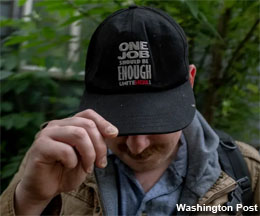 ► From the Washington Post via the Seattle Times — In Big Tech layoffs, cooks and janitors are hit hardest — For years, tech giants like Facebook and Google have been known for generous perks like free food and massages, outfitting their sprawling campuses in Silicon Valley and beyond to attract the best engineering talent and keep them in the office as long as possible. Many of those services — plus others, from janitorial tasks to content moderation and engineering — are provided by an army of largely invisible contractors, like Doug Lawson of Seattle, who are employed by outside firms and don't receive the same benefits or compensation as direct employees. Now, amid steep tech layoffs and cutbacks, due in large part to weaker spending on digital ads, those workers are some of the most vulnerable.
► From KIRO — Kirkland firefighters mourn loss of battalion chief and wife — Kirkland firefighters said they are mourning the loss of their battalion chief Bill Hoover and his wife, Kristy, after they were killed in a car crash on Friday. Hoover was a long-time board member of the Kirkland Firefighters IAFF Local 2545.
► From the Walla Walla U-B — Walla Walla County commissioners, deputies' union reach verbal deal about pay raises — A lengthy contract negotiation between the union that represents Walla Walla County sheriff's deputies and county leaders concerning pay increases appears headed to a resolution.
---
THIS WASHINGTON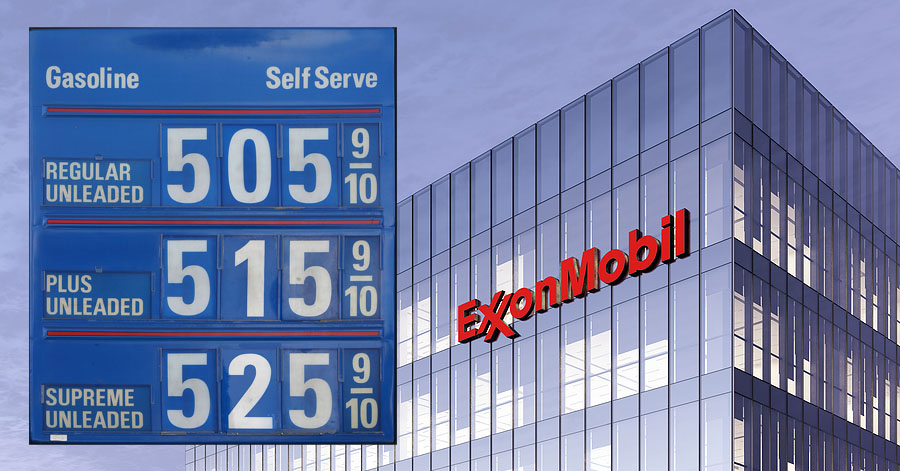 ► From Medium — Inslee and legislators say it's time for "radical transparency" as Big Oil rakes in excessive profits — Gov. Jay Inslee, legislative leaders, and representatives of labor and health care announced Friday that the time has come for Washington state to tackle Big Oil's record-breaking, excessive profits. Following "monster profits" in 2022, several oil and gas giants have posted even higher Q1 profits for 2023. Their profits are rolling in at the same time communities everywhere grapple with record heat waves, deadly flooding, drought, wildfires and pollution-related medical conditions that average people and state governments are expected to pay for on top of sky-high fuel prices.
► From the NW Labor Press — Unions reach deals with state of Oregon — Two unions that represent nearly 30,000 Oregon state workers — SEIU Local 503 and Oregon AFSCME — reached tentative agreements this month that would provide a cumulative 13% raise over two years.
---
THAT WASHINGTON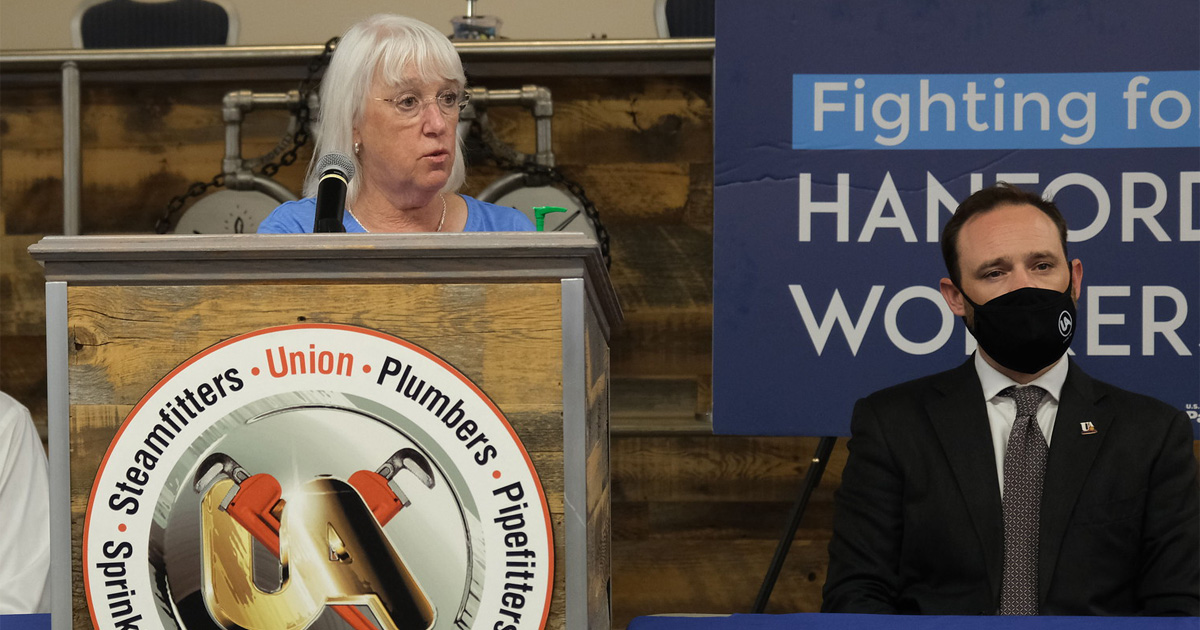 ► From the Tri-City Herald — Changes proposed to help past, present Hanford site workers exposed to toxic metal — Chances look good that more Hanford site workers will get timely medical help after being unknowingly exposed to a toxic metal at the nuclear reservation. Sen. Patty Murray (D-Wash.) succeeded in getting an amendment included in the National Defense Authorization Act that would update now-burdensome proof of illness requirements for nuclear weapons complex workers to help them to receive early care and federal benefits.
► From the Seattle Times — Feds propose $2B in PNW energy grid upgrades to meet rising demand — The Pacific Northwest's need for more — and renewable — electricity is increasing, and Bonneville Power Administration officials say the grid needs billions of dollars' of work to keep those higher energy loads flowing across the region. That work includes replacing, upgrading or building a total of more than 275 miles of transmission lines throughout Washington and Oregon.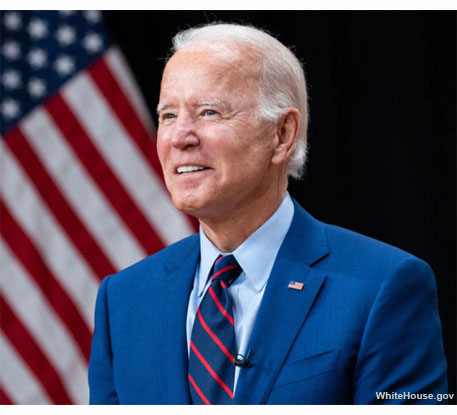 ► From Politico — 'This is a problem': Biden faces looming strikes that could rock economy — Within a matter of months, or even weeks, Biden could find himself dealing with multiple major workers' strikes that threaten to rock the economy ahead of the presidential election. Taken alone, the UAW-automakers and UPS-Teamsters standoffs presents complications for the White House. Taken together, it is a profoundly difficult test for the president: whether to side with a constituency that's been a bedrock throughout his career or lean on them right as he's set to face off against Donald Trump, who is gunning for the UAW endorsement after winning the backing of many rank-and-file union members seven years ago.
► From the LA Times — Biden's Labor nominee is staying put, but the Californian may not help with Hollywood strikes — President Biden appears to have accepted the fate of his secretary of Labor nominee Julie Su, who will continue to serve as acting secretary even though her confirmation bid is all but doomed in the Senate. But the White House, which has praised Su as a preeminent dealmaker, especially when it comes to California labor issues, has been reluctant to have her intervene in the Hollywood strikes.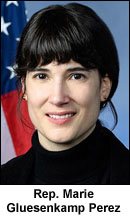 ► From the Seattle Times — For one WA Democrat, the price of bucking her party is a flood of bad reviews — Dean's Car Care, an auto repair shop in Portland, used to regularly rack up five stars and gushing accolades on Yelp and Google Reviews for its reliable and friendly service. That was then, before the owner, Marie Gluesenkamp Pérez, was elected to Congress last year as a Democrat, and became one of only a small number of lawmakers in her party who periodically crosses over to vote with Republicans. These days, Gluesenkamp Pérez has become the target of vicious online trolling from the left. Progressives from around the country are review-bombing the establishment with posts expressing their ire at the first-term member of Congress.
► From Politico — House Republicans start their funding rumble with shutdown looming — House GOP leaders are hustling to build enough support to pass two of their easier annual spending bills among the broader group of a dozen proposals — most of them dogged by unpopular spending cuts, billions of dollars in rescinded cash and controversial attempts to make policy using the federal purse.
► From Reuters — Aviation bill upping pilot retirement age to 67 passed by House
---
NATIONAL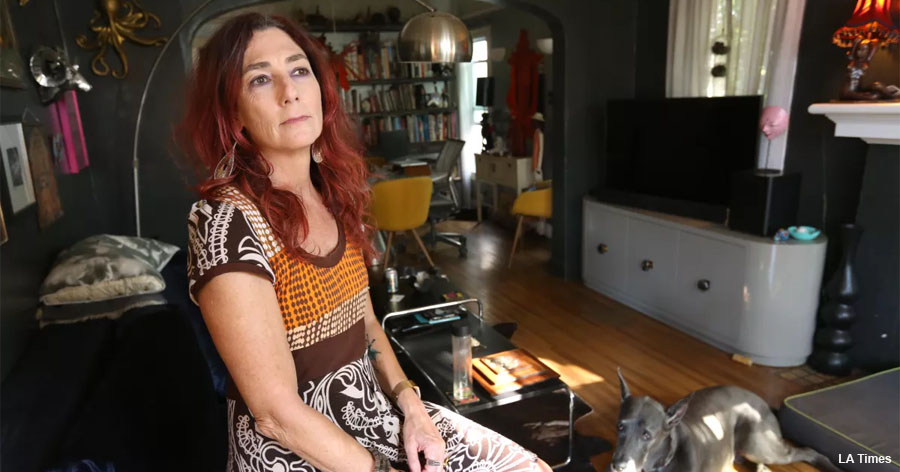 ► From the LA Times — Not just writers and actors: crew workers struggle through Hollywood's summer of strikes — Set decorator Andi Brittan is among the tens of thousands of film and TV workers caught in the crosshairs as the battle between Hollywood studios and writers and actors over streaming pay, working conditions, artificial intelligence and other issues has ground Hollywood to a halt. Despite the personal financial hardship, Brittan refuses to cross a picket line. "I feel like this is a fight worth fighting for," Brittan said. "It's not just for the writers, it's for all of us."
TAKE A STAND — Want to help support struggling entertainment workers so they can strike/honor picket lines? Make a contribution to the Entertainment Community Fund. This fund supports all workers in the entertainment industries and gives living expense grants to those in need. All who are affected by the this work stoppage — including those members of IATSE, DGA, Editors Guild, and members of all of the entertainment unions and guilds — and eligible for assistance through the fund.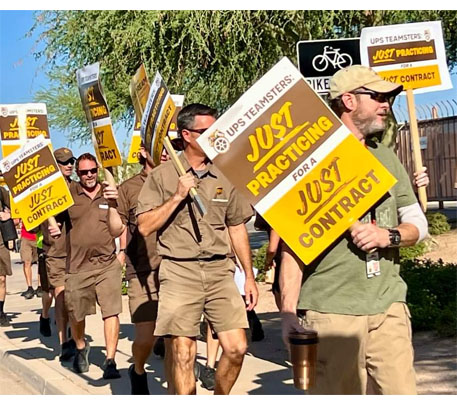 ► From CNN — 'We've organized, strategized, now it's time to pulverize,' says Teamsters union president ahead of looming UPS strike — Ahead of a looming UPS nationwide strike, Teamsters union President Sean O'Brien said during a rally speech in Atlanta Saturday, "We've organized, strategized, now it's time to pulverize." He said 95% of the contract has been negotiated, and "now we're down to economics, and UPS knows they need to pay our members, especially the part-timers." asked what happens if a deal is not reached by July 31, O'Brien said they would withhold their labor on August 1 at 12:01 a.m.
► From the Philadelphia Inquirer — 'Hot Labor Summer' hits Philadelphia as strikes and pickets pop up across the region — An ongoing wave of high-profile union activity — a "Hot Labor Summer" as some might say, using a catchphrase coined by California labor leaders — was visible across Philadelphia this week. Picketing events across the city included striking television and film actors and writers and UPS workers continuing threats of a strike as their contract expiration nears.
► From the LA Times — Hotel workers kick off third wave of strikes in Hollywood, Pasadena — Hundreds of hotel workers in Hollywood and Pasadena walked out Friday morning, kicking off a third wave of rolling strikes to hit Southern California this summer.
► From the Washington Post — A 16-year-old worker died at a poultry plant. Federal probes are underway. — A 16-year-old Guatemalan boy died last week after his body became ensnared in the machinery he was hired to clean at a poultry processing plant in Hattiesburg, Miss., prompting two federal investigations. His death comes just two weeks after another 16-year-old boy died following a workplace-related incident at a Wisconsin sawmill. AFL-CIO President Liz Shuler:
"How many more children must die? We've said it before and we'll say it again: Any lawmaker who wants to undermine child labor laws, in 2023, is a disgrace."

► From the AP — Dollar General violated worker rights and federal law amid union efforts, labor judge rules
---
The Stand posts links to Washington state and national news of interest every weekday morning by 10 a.m.
Short URL: https://www.thestand.org/?p=118410
Posted by
David Groves
on Jul 24 2023. Filed under
DAILY LINKS
. You can follow any responses to this entry through the
RSS 2.0
. Both comments and pings are currently closed.