Pay up, Alaska | Amazon vs. L&I | Trades decry GOP cuts | The Persuaders
Tuesday, July 25, 2023
---
LOCAL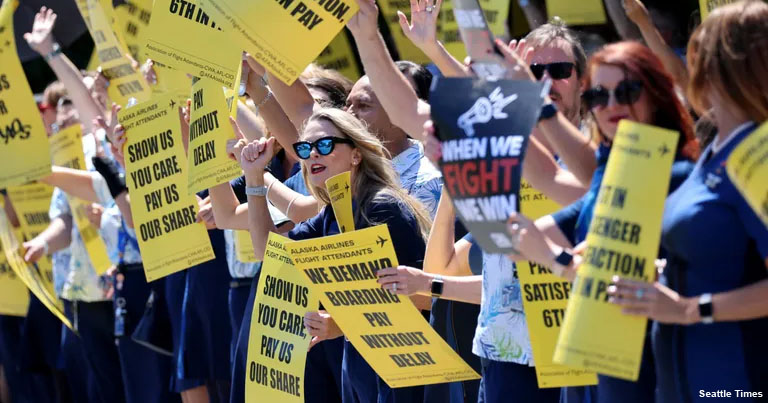 ► From the Seattle Times — Here's why Alaska Airlines flight attendants were picketing at Sea-Tac Airport — Anyone passing Sea-Tac Airport last Wednesday likely saw lines of uniformed Alaska Airlines flight attendants waving yellow signs on a picket line. The flight attendants, represented by the Association of Flight Attendants-CWA, are currently in contract negotiations with the airline, which last fall inked a contract with its pilots that saw their wages rise by as much as 23%. In negotiations since September, the flight attendants are seeking pay increases as well as changes to dozens of work rules governing everything from rest periods to uniform stipends.
► A related story from the Seattle Times — Alaska Air reports big profit thanks to high airfares and full planes — Alaska Air Group on Tuesday reported a profit of $240 million or $1.86 per share in the second quarter, up 75% from the same quarter a year ago. With fares high and demand for air travel soaring, Delta, United and American earlier this month reported profits of $1.8 billion, $1.1 billion and $1.3 billion, respectively.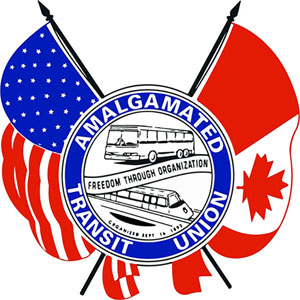 ► From the Seattle Times — King County Metro reaches tentative agreement with union as staff shortages persist — If approved by ATU Local 587's roughly 4,200 members — and ratified by the Metropolitan King County Council — the three-year agreement would represent at least a 15.2% raise over the time period that could go up to 17.1% depending on inflation and the cost of living, said Ken Price, ATU Local 587's president. That's an uptick from the last contract, which saw a roughly 10% raise over three years.
EDITOR'S NOTE — Ready for a real raise? Get more information about how you can join together with co-workers and negotiate a fair return for your hard work. Or go ahead and contact a union organizer today!
► From WSNA — April Sims — Community Partner Award — The WSLC president wins the Washington State Nurses Association Award presented to a community or consumer partner who has contributed to promoting health and a positive image of nurses through advocacy and/or improvements in healthcare safety and quality.
---
AEROSPACE

► From Reuters — Boeing investors to scrutinize cost of new Spirit AeroSystems labor deal — Boeing executives will face hard questions from investors about whether a recent labor deal reached by Spirit AeroSystems could raise aircraft production costs when the U.S. planemaker releases its second-quarter financial results on Wednesday.
► From Fox 2 — $1.8B expansion plan by Boeing would add 500 St. Louis area jobs — Boeing is Missouri's largest manufacturer, and now the aerospace giant plans on expanding its footprint in St. Louis County. A plan to invest nearly $2 billion would create 500 jobs. Tax breaks related to the expansion would need to be approved.
---
THIS WASHINGTON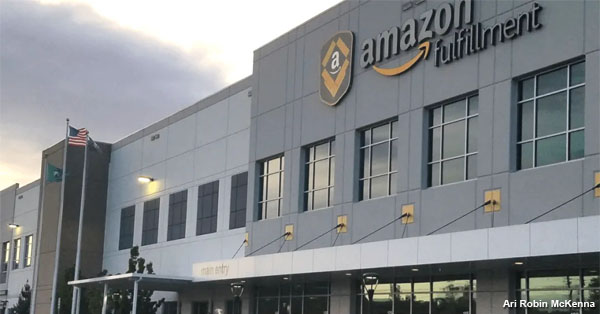 ► From the Seattle Times — Trial pits Amazon against WA in warehouse worker safety showdown — Amazon and workplace safety regulators from the e-commerce giant's home state on Monday kicked off what's expected to be a weekslong trial that may well determine the future of work at Amazon's warehouses. Regulators with the state Department of Labor and Industries have fined Amazon four times since 2021, alleging that inspections of three of its warehouses showed workers were at a high risk of injury due to repetitive motions and, in some cases, a fast pace of work. Amazon appealed all four citations.
► From the Seattle Times — WA small businesses see opportunities in handing ownership to workers — There are around three dozen worker-owned businesses in Washington, active in just about every sector of the economy — from retail to consulting services to senior living. And with a new Washington employee-ownership law, which became effective Sunday, experts expect that number to increase.
---
THAT WASHINGTON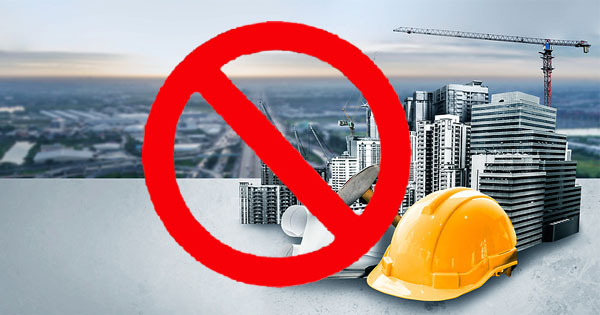 ► From the People's World — Laborers, Transportation Trades blast Republicans' infrastructure cuts — If the House's ruling Republicans have their way, in the transportation money bill they're considering before Congress skedaddles out of town for its August recess, not only would the repair of the collapsed I-95 bridge in Philadelphia not have been finished so fast, it might not have even begun. That's because the measure cuts highway repair and replacement funds so much that the new projects last year's infrastructure and jobs measure OKs would be brought to a halt, or not start at all.
► From Politico — Biden's leaving Julie Su at Labor — and already biz groups are challenging her authority — A trade group that has opposed Julie Su's nomination to lead the Labor Department is demanding the Biden administration refrain from issuing a high-profile rule on gig workers until a Senate-confirmed secretary heads the department.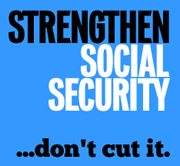 ► From the Washington Post — Trump's GOP rivals open door to cutting Social Security for younger people — Three of Donald Trump's rivals for the 2024 GOP presidential nomination are pushing for cuts to Social Security benefits that would affect younger Americans. Florida Gov. Ron DeSantis (R) said Social Security will need to be revamped — but not for people who are near or in retirement. Former vice president Mike Pence and former South Carolina governor Nikki Haley have taken similar positions.
EDITOR'S NOTE — All three also support cutting taxes even further for corporations and the wealthiest Americans.
► From the Grio — The fate of our freedom is tied to our courts, so we must demand reform (by Fred Redmond and Rakim Brooks) — Unfortunately, over the last decade, as conservatives have gained power on the Supreme Court, we've seen it increasingly wield that power against working people and people of color. Our collective future hangs in the balance with each damaging decision. So we must take action to Support Court reforms that get progress moving back in the right direction.
The Stand (June 21) — Supreme Court's ethical lapses are a call to action
---
NATIONAL
►BREAKING from The Stand — Teamsters announce historic contract at UPS — Today, the Teamsters reached the most historic tentative agreement for workers in the history of UPS, protecting and rewarding more than 340,000 UPS Teamsters nationwide. The overwhelmingly lucrative contract raises wages for all workers, creates more full-time jobs, and includes dozens of workplace protections and improvements. The UPS Teamsters National Negotiating Committee unanimously endorsed the five-year tentative agreement.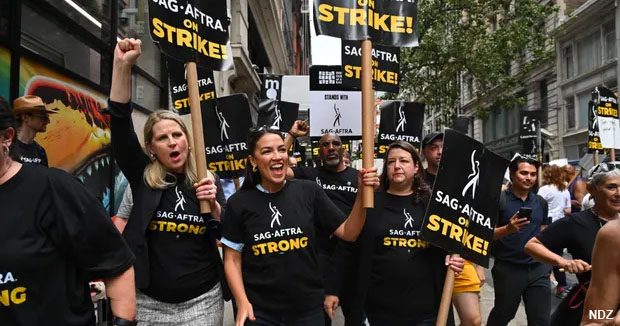 ► From The Guardian — AOC joins Hollywood picket line in New York: 'Solidarity is stronger than greed' — Alexandria Ocasio-Cortez joined the picket line of film and television actors and writers represented by SAG-AFTRA and WGA in front of Netflix's New York City office on Monday. "How many private jets does David Zaslav need? For real. How many private jets do the CEOs need?" Ocasio-Cortez said on the picket line, referring to the CEO of Warner Bros Discovery, who received a $246.6 million compensation package in 2021. AFL-CIO President Liz Shuler also attended the picket line.
► From the LA Times — The 'Barbenheimer' effect should scare the studios into ending the strike (by Mary McNamara) — PG-13 "Barbie" grossed $155 million in the United States and Canada while the R-rated "Oppenheimer" earned $80-plus million. Together, they helped make this the highest-grossing weekend since the start of the COVID-19 pandemic and the fourth-highest ever. Ever. Yeah, that's the time you want to have caused a full-on work stoppage — right slap in the middle of a record-breaking week at the box office. How many future "Barbenheimer" weekends are the studios willing to sacrifice by their recalcitrance?
► From The Hill — More than a third of rural Americans skip needed care because of cost: study — A new study found that 36 percent of rural Americans did not get the care they needed due to costs, which is more than double the rate for rural residents in six of the other countries the study looked at. Less than 10 percent of rural residents in the United Kingdom, Norway and Sweden reported that they did not get medical care due to costs.
---
TODAY'S MUST-READ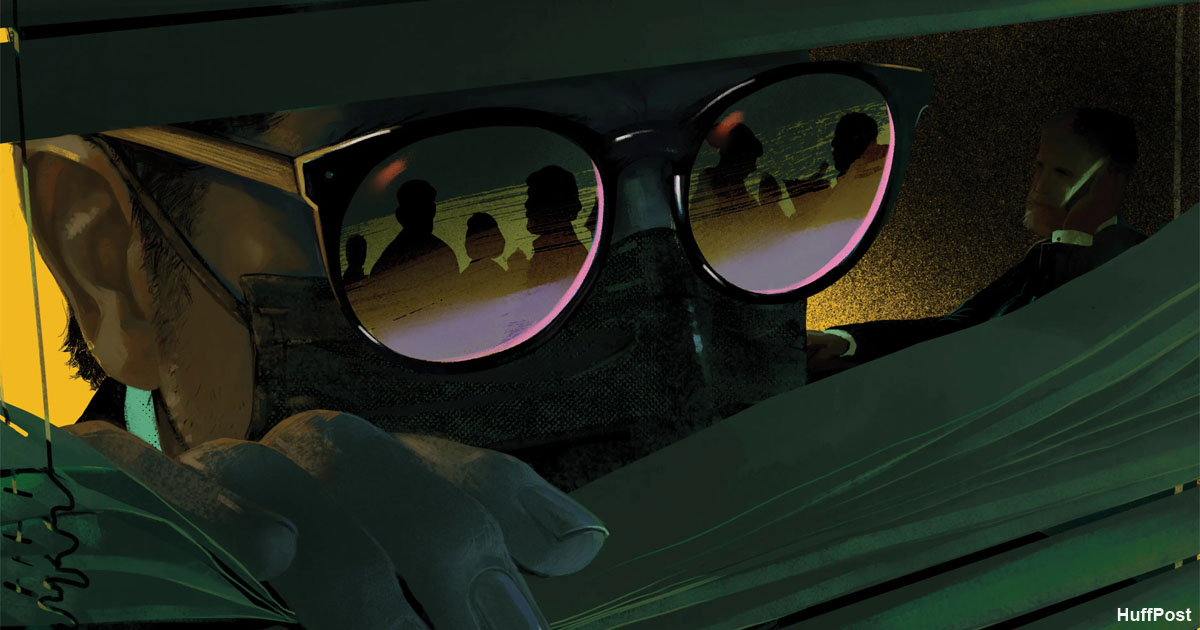 ► From HuffPost — THE PERSUADERS (a new 5-part series on union-busters) — Part 1: Workers wanted a union. Then the mysterious men showed up. — Early last year, the president of a small manufacturing company in Missouri received a cold call from a man who went by the name of Jack Black. Workers at the company, called Motor Appliance Corp., or MAC, had just asked to hold a union election. Jack Black specialized in "union avoidance." He wanted to offer his services. Jack Black's firm has brought in millions of dollars over the years by providing employers with "persuaders," or, to use unions' less charitable term, "union busters" — consultants who try to convince workers not to organize. Persuader work is big business these days. The number of union elections in the U.S. has surged amid an organizing wave over the last two years. Employers are now paying upwards of $3,000 a day, plus expenses, for each persuader. Amazon alone dished out more than $14 million to consultants last year.
EDITOR'S NOTE — Make sure you also check out
www.laborlab.us
, which tracks where union busters are active in Washington state and throughout the nation.
---
The Stand posts links to Washington state and national news of interest every weekday morning by 10 a.m.
Short URL: https://www.thestand.org/?p=118460
Posted by
David Groves
on Jul 25 2023. Filed under
DAILY LINKS
. You can follow any responses to this entry through the
RSS 2.0
. Both comments and pings are currently closed.