Boeing steps it up | UPS 'blinked' | Farmworker advocate Jose Martinez
Wednesday, July 26, 2023
---
LOCAL
► From WFSE at the WSLC Convention…
The Stand (July 24) — WSLC Convention: Solidarity is the solution
The Stand (May 16) — Tacoma Art Museum board opts for more union-busting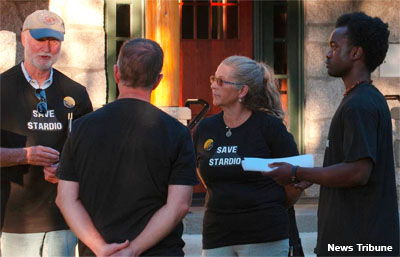 ► From the News Tribune — Coworkers ask PenMet to rehire employee who alleges racial discrimination led to firing — More than 15 Peninsula Metropolitan Park District employees and supporters attended the district board meeting July 18 to protest the firing of a park employee. They argue 23-year-old Stardio Wilson was unjustly fired in June from his position as a grounds specialist, where he did maintenance work along with opening and closing parks. Teamsters Local 313 is in the process of bargaining a union contract with PenMet grounds specialists. The union filed an unfair labor practice complaint against PenMet with the Washington State PERC regarding Wilson's termination.
---
AEROSPACE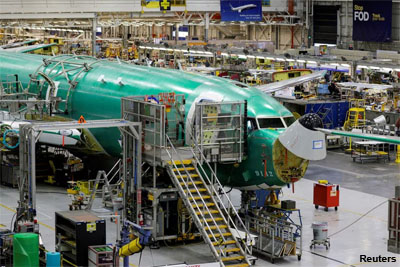 ► From Reuters — Boeing boosts monthly 737 production as results beat estimates — Boeing said on Wednesday it was lifting production of its bestselling 737 narrow-body jet, a sign the planemaker was recovering from a supplier error that had scuttled its plans for an early ramp-up.
► From Bloomberg — Boeing jumps on cash generation as jet deliveries surge — Boeing Co. generated $2.58 billion in free cash flow in the second quarter, far exceeding expectations as a flurry of jet deliveries and customer deposits helped overcome the financial strain from supplier glitches. In a sign its aircraft production is stabilizing after years of turmoil, Boeing is starting to raise output of its 737 jetliners to a 38-jet monthly rate.
► From the Seattle Times — Despite defense-side charges, Boeing reports smaller loss than expected — In a message to employees Tuesday, Calhoun praised the resilience of the workforce in pushing through the continued challenges this year.
---
THIS WASHINGTON



► From the Seattle Times — With referendum failure, WA just dodged a bullet of hype and hate (by Danny Westneat) — Had a referendum to repeal a new law helping runaway trans kids made the ballot, Washington politics would have been poisoned for the rest of the year.
---
THAT WASHINGTON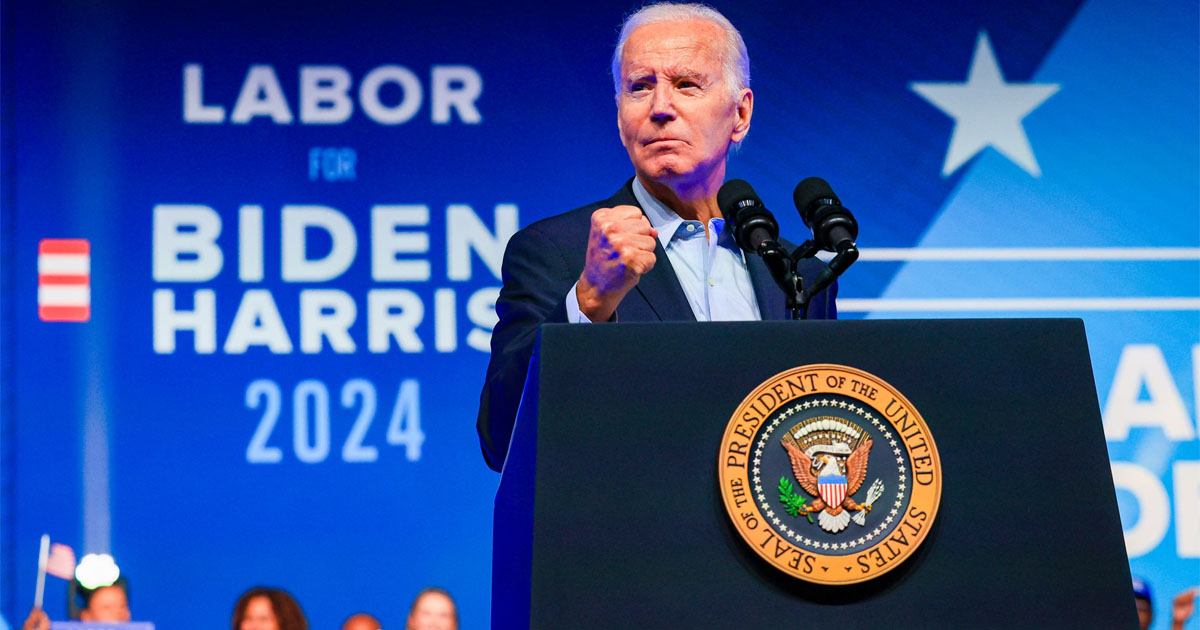 ► From the Washington Post — As inflation falls, GOP may have to rethink attacks on Biden economy — Inflation has eased to 3 percent on an annual basis, down from 9 percent last year, and workers' earnings are beginning to outpace rising costs. Economists' fears of an imminent recession have abated as well, and Biden administration officials are eager to tout the billions of dollars in private investment unleashed from legislation on semiconductors and clean energy that they pushed through Congress.
The Stand (June 16) — AFL-CIO votes to endorse President Biden for re-election
► From Politico — FTC readies lawsuit that could break up Amazon — The Federal Trade Commission is finalizing its long-awaited antitrust lawsuit against Amazon, a move that could ultimately break up parts of the company. The FTC has been investigating the company on a number of fronts, and the coming case would be one of the most aggressive and high-profile moves in the Biden administration's rocky effort to tame the power of tech giants.
► From the Tri- City Herald — WA site once dedicated to powering nuclear weapons may soon generate clean energy — The DOE is proposing leasing some never-used land at the Hanford nuclear reservation site in Eastern Washington for clean energy production. Developments could include solar, wind, nuclear energy, hydroelectric, geothermal, clean hydrogen, and fossil resources that meet clean energy requirements through carbon capture and storage, DOE said on Tuesday.
► From The Hill — What to know about the legal battle against Medicare drug price negotiations — As of last week, there are now five organizations — three pharmaceutical companies and two trade groups — suing the federal government over the Medicare Drug Price Negotiation Program established through the Inflation Reduction Act.
---
NATIONAL
► From Bloomberg — 'They blinked': UPS phone call led to $30 billion Teamsters win — Sean O'Brien was rallying a crowd of union members in Los Angeles last week to prepare them for a possible UPS strike, when the tides turned with a single phone call. Moments after the Teamsters leader stepped off the stage, a UPS representative reached out to say the company wanted to resume negotiations that had fallen apart on July 5. O'Brien asked for a new proposal by email, and decided it was enough to restart talks. The two sides met Tuesday morning in Washington. Within hours, a deal was done. O'Brien said:
"We put a lot of pressure on them in the media, we put a lot of pressure on them in the street and we weren't going to reach out to them. They blinked."
The Stand (July 25) — Teamsters announce historic contract at UPS — Deal results in higher wages, more jobs, equal pay, A/C, MLK Day, and part-time rewards.
► From the LA Times — Southern California's hotel worker strike rolls to new spots. Here's what's at stake — An ongoing strike by Southern California hotel workers enveloped the Beverly Hilton, longtime host of the annual Golden Globe Awards, and the upscale Waldorf Astoria in Beverly Hills early Monday morning. It marks the latest escalation of a heated labor dispute between thousands of cooks, housekeepers, dishwashers, servers, bellmen, and front desk agents represented by Unite Here Local 11 and some 60 hotels in Los Angeles and Orange counties.
► From NPR — Autoworker union not giving Biden an easy ride in 2024 as contract talks pick up speed — With a newly elected union president and a new round of contract negotiations just underway, the United Auto Workers union is sending a message that the status quo isn't acceptable — either at the bargaining table or in politics.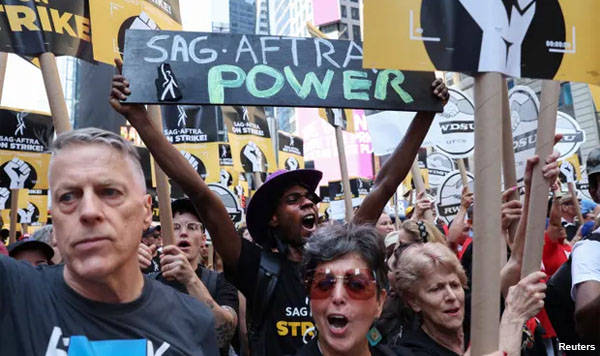 ► From The Guardian — 'It feels like it's strike summer': U.S. unions flex muscles across industries — It's been a fast and furious few weeks for labor. First, 3,000 workers went on strike at 150 Starbucks, then 6,000 Los Angeles hotel workers walked out, and now 11,500 Hollywood writers and 160,000 television and movie actors have gone on strike. Not only that, 340,000 UPS workers seemed ready to walk out on Aug. 1, and the United Auto Workers (UAW) union is threatening to strike one or more Detroit automakers later this summer. "It feels like it's strike summer," said Kent Wong, director of the UCLA Labor Center. "There's tremendous energy within the labor movement, and there's tremendous energy on the strike lines."
► From Reuters — Bryan Cranston calls out Bob Iger at striking actors' rally — Emmy-winning "Breaking Bad" actor Bryan Cranston rallied a crowd of striking Hollywood actors on Tuesday with comments directed at Walt Disney Co. Chief Executive Bob Iger. "We will not have you take away our right to work and earn a decent living," Cranston said. "And lastly, and most importantly, we will not allow you to take away our dignity."
► From Reuters — Starbucks illegally fired NYC supervisor over union activities, judge rules — Starbucks violated U.S. labor law by firing a Manhattan store supervisor who had organized workers to join a union, a federal labor board judge ruled on Monday. The NLRB established "striking and strong evidence of animus" behind Starbucks' termination of Rhythm Heaton as a shift supervisor at its Astor Place store, NLRB Administrative Law Judge Benjamin Green wrote.
► From McClatchy — Child labor violations involving 388 minors at McDonald's uncovered since May, feds say — Federal officials found more child labor violations at McDonald's restaurants after recently announcing 305 minors — including two 10-year-olds — were working at franchise locations illegally.
---
TODAY'S MUST-READ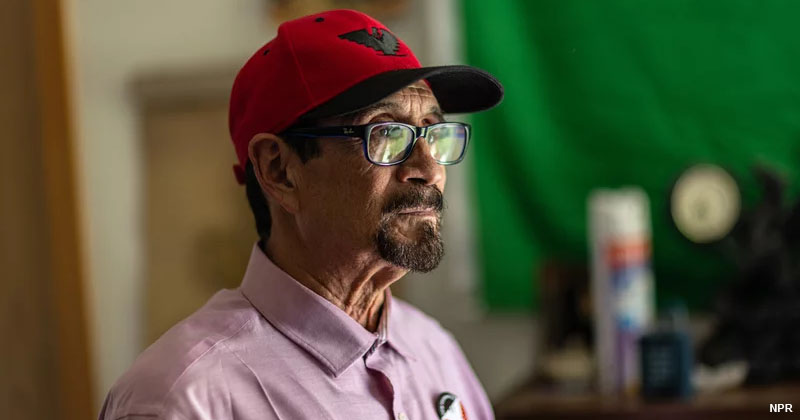 ► From NPR — They put food on our tables but live in the shadows. This man is fighting to be seen. — When people think of farmworkers, often they think of migrant workers and labor organizers like Cesar Chavez and Dolores Huerta. Now, they may add another name to those creating major changes in the farming workplace: Jose Martinez. Over the past decade, Martinez has been central to two flagship lawsuits creating policy changes in Washington state — making him one of the leaders in providing overtime to farmworkers and settling a civil rights case in favor of workers. And recently, he has taken his fight to Washington, D.C., where he has pushed for an expansion of legal status and protections for farmworkers.
---
The Stand posts links to Washington state and national news of interest every weekday morning by 10 a.m.
Short URL: https://www.thestand.org/?p=118512
Posted by
David Groves
on Jul 26 2023. Filed under
DAILY LINKS
. You can follow any responses to this entry through the
RSS 2.0
. Both comments and pings are currently closed.