Community: Keep Larch open | Construction pay boost | Hot labor summer in L.A.
Wednesday, August 9, 2023
---
THIS WASHINGTON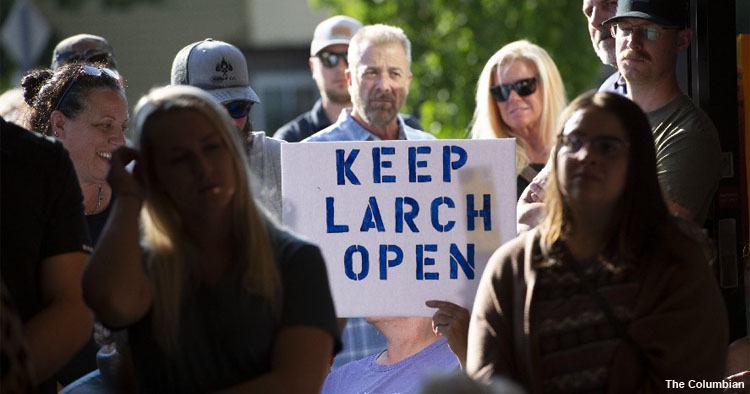 ► From the union-busting Columbian — Battle Ground urges state to keep Larch Corrections Center operating — The city of Battle Ground on Monday joined a growing list of local governments opposed to the planned closure of Larch Corrections Center near Yacolt. The Battle Ground City Council unanimously approved a resolution that "strongly urges" the state Department of Corrections to reverse its decision. Corrections announced in June it will close the minimum-security prison by October.
The Stand (July 26) — Larch is a shining success. Don't close it. (by John Scearcy)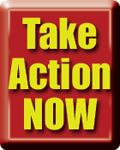 TAKE A STAND — Please send a message to Olympia and the DOC: Keep Larch open! Keep local communities together! Also, Teamsters who provide services at Larch have set up an online petition at Change.org calling on the DOC to keep Larch open. Please sign it to keep Larch open!
► From the Washington State Standard — State ferry system may face budget gap even with fare hike — A citizen panel is expected this week to approve two rounds of price increases. A new report says the move will raise less than expected, leaving the door open to a third hike.
► From the Tri-City Herald — 2 Amazon centers have yet to open in Pasco. Is a safety dispute in Western WA to blame? — Amazon remains committed to opening its two idle fulfillment centers warehouses in east Pasco, but the Seattle e-commerce giant still can't say when that will happen. In a statement, Amazon said the L&I dispute over workplace safety has nothing to do with the launch timelines for the Pasco centers.
EDITOR'S NOTE — This story is a nothing-burger with a sensational headline.
► From the Olympian — Washington state to shut down online benefits portals, statewide call centers for IT upgrade
---
LOCAL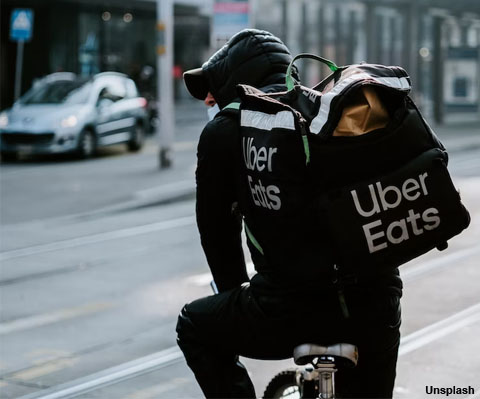 ► From KUOW — Seattle becomes first in U.S. to protect gig workers from sudden 'deactivation' — The Seattle City Council passed legislation Tuesday that would protect gig workers from being suddenly kicked off apps like Instacart or DoorDash. It's the first gig worker protection measure of its kind in the entire country.
The Stand (Aug. 7) — UW study: Widespread racial bias in Uber, Lyft driver terminations — But 80% of terminated Uber and Lyft drivers reinstated after receiving union representation under nation's first just-cause protections.
► From Crosscut — Forget banning books — a rural WA county may close its library — After a fight over LGBTQ+ young-adult titles, a November ballot measure will decide the fate of the only library in Columbia County.
The Stand (Aug. 8) — Sno-Isle Libraries employees win union recognition with AFSCME
► From the Yakima H-R — 'Near-perfect growing conditions' help boost WA apple crop — The Washington State Tree Fruit Association estimates a statewide crop of just over 134 million standard 40-pound boxes of fresh apples, a 28.8% increase over last year.
► From the Tri-City Herald — After 20+ years radioactive waste melting plant in Eastern WA takes key step forward — Glass has been melted inside the world's largest radioactive waste melter at the Hanford nuclear reservation site for the first time, more than 20 years after construction on the vitrification plant began.
► From KOMO — Train derails in Aberdeen, road expected to remain closed for several days — Aberdeen police said there were no injuries in the derailment.
---
AEROSPACE

► From Reuters — Boeing deliveries fall in July amid 737 supply chain hurdles — Boeing delivered fewer airplanes in July than its European rival Airbus, as the U.S. planemaker continued to work through logistics and supply chain disruptions affecting its bestselling 737 narrowbody jet.
► From the Seattle Times — FAA warns of safety hazard from overheating engine housing on Boeing MAX jets during anti-icing
► From the Wall Street Journal — Blue Origin plots launch of its mega rocket. Next year. Maybe. — Many in the space industry view Jeff Bezos' company as a counterbalance to Elon Musk-led SpaceX. They also wonder why Blue Origin isn't further along.
---
THAT WASHINGTON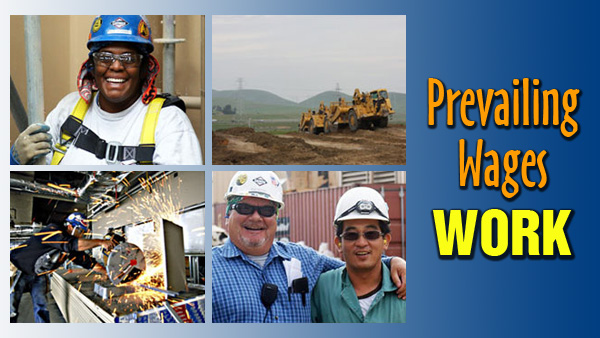 ► From Politico — Construction workers to see pay boost under wage-rule rewrite — The Biden administration on Tuesday rolled out an overhaul of pay standards for construction workers on federally funded projects — including green energy infrastructure — that could mean millions in fatter paychecks. Vice President Kamala Harris traveled to an apprenticeship training center in Pennsylvania to announce the revamp of the so-called Davis-Bacon rules, a 1931 law that mandated the "prevailing wage" rate be applied to federal projects.
► From the AFL-CIO — Biden administration's wage boost for construction workers is a win for working people — AFL-CIO President Liz Shuler:
"This rule will guarantee that workers in new and existing jobs, emerging infrastructure, and clean energy sectors are paid fairly. Every job created through these historic investments should be a good family-supporting job. That's how we rebuild America from the bottom up and middle out. We'll continue to partner with the Biden–Harris administration to transform our economy through a workers first agenda that lifts up families and communities across the nation."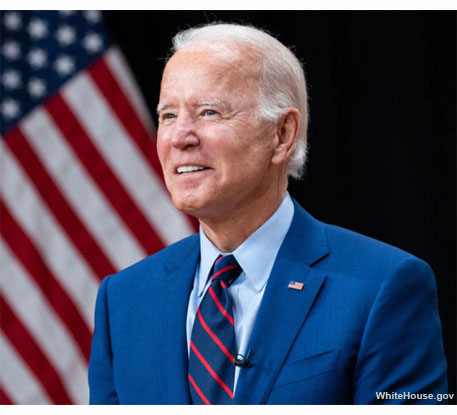 ► From the AP — Biden is pitching his economic policies as a key to a manufacturing jobs revival — On Wednesday, President Joe Biden will make the case in a New Mexico speech that his policies of financial and tax incentives have revived U.S. manufacturing. His claim is supported by a rise in construction spending on new factories.
► From The Hill — Battle brewing over Biden's nursing home staffing requirements — A major fight is brewing between the Biden administration and the powerful nursing home industry over a proposed minimum staffing requirement for the nation's 15,500 nursing homes. President Biden last year announced a slate of nursing home reforms and vowed staffing minimums would be among them. The new rules are still under review and could be released any day.
---
NATIONAL
► From Bloomberg — Everyone wants to work at UPS after union scores $170,000 driver pay — Online jobs board Indeed saw a more than 50% increase in searches with "UPS" or "United Parcel Service" in the job title the week after the deal announcement. "We have seen strong interest in UPS jobs as a result of media coverage of the tentative agreement with the Teamsters," a UPS spokesman said.
EDITOR'S NOTE — Or, you could raise wages where YOU work. Get more information about how you can join together with co-workers and negotiate for better wages and working conditions. Or go ahead and contact a union organizer today!
► MUST-READ from the LA Times — This 'hot labor summer' is unifying Los Angeles in a way few could have imagined (by Gustavo Arellano) — L.A. has seen consequential labor actions before — the Justice for Janitor campaigns of the 1990s, the supermarket strikes of the early 2000s, the last WGA one. Union members are so ubiquitous 'round town that the colors of their T-shirts — Unite Here red, SEIU purple, SAG-AFTRA black — are as much a part of the city's palette as Dodger blue and USC cardinal and gold. But what's happening now feels different. There's a level of cross-union support across radically different workplaces, along with a knowledge of one another's respective struggles, that I've never seen, or frankly ever thought possible.
► From Vox — Why thousands of LA service workers are on strike — In the Los Angeles service worker strike — which includes sanitation workers, airport employees, traffic officers, and engineers — a core issue centers on hundreds of vacancies that have long gone unfilled. Union workers say they've had to shoulder added tasks due to those staffing shortages, and that has left people extremely overworked and forced to take on recurring overtime.
► From Reuters — 100-day strike: Hollywood writers frustrated as talks languish — The strike began on May 2 after negotiations between the Writers Guild of America and the major studios reached an impasse over compensation, minimum staffing of writers' rooms and residual payments in the streaming era, among other issues.
► From the LA Times — 'We can't pay our rent.' Actors on the picket line reveal harsh reality of trying to make it in Hollywood — While the most well-known actors live in multi-million-dollar houses in Malibu and Bel-Air, for the far larger group of non-famous — or at least not-yet-famous — ones, it has become harder than ever in the streaming era to make it into the middle class, let alone stay there. That's especially true in a city as expensive as Los Angeles.
► From the AP — Sony's profits drop as it warns of the impact from U.S. movie strikes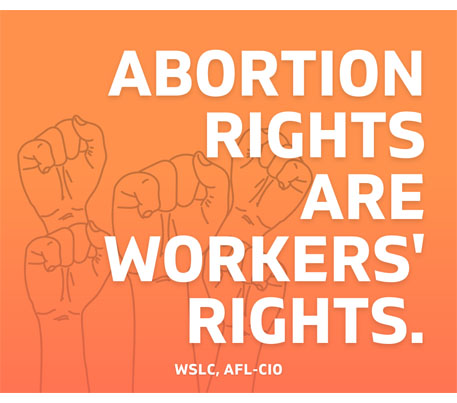 ► From the Washington Post — Ohio voters reject higher bar for altering constitution, a win for abortion rights supporters — Ohio voters rejected a measure Tuesday that would have made it more difficult to amend the state constitution ahead of a November vote to ensure access to abortion. With about 88% of votes counted Tuesday night, 56.5% voted against the proposal, while 43.5% supported it.

► From the NY Times — Ohio vote shows abortion's potency to reshape elections — The Dobbs ruling has turned a coalition of liberal, swing and moderate Republican voters into a political force. Even in August in Ohio.
► From the NY Times — Guggenheim Museum staff ratifies union contract — The contract will provide an average salary increase of 11 percent, similar to what other museum workers across the country have obtained during the industry's multiyear union push.
The Stand (May 16) — Tacoma Art Museum board opts for more union-busting
► From Reuters — Teamsters union pushes for US bankruptcy reform after Yellow's collapse — The International Brotherhood of Teamsters on Tuesday called for changes to U.S. bankruptcy laws following the Chapter 11 filing of freight trucking company Yellow Corp, saying that workers must not be "left behind" when big businesses fail.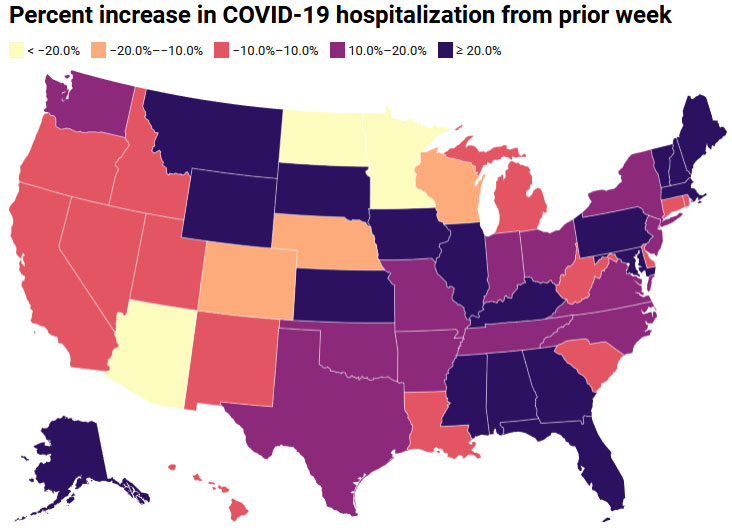 ► From The Hill — COVID hospitalizations jump again: Maps show where it's worst — For the second week in a row, the number of people being admitted to the hospital with COVID-19 rose significantly, by more than 12%. In about two dozen states, the surge in hospitalizations is far more than 12%. Alabama, Alaska, Florida, Georgia, Illinois, Iowa, Kansas, Kentucky, Maine, Maryland, Massachusetts, Mississippi, Montana, New Hampshire, Pennsylvania, South Dakota, Vermont and Wyoming all saw more than a 20% increase in new COVID hospitalizations.
► From the Washington Post — Florida schools drop AP Psychology after state says it violates the law — Large school districts across Florida are dropping plans to offer Advanced Placement psychology, heeding a warning from state officials that the course's discussion of sexual orientation and gender identity violates state law.
► From the USA Today — DeSantis suspends another democratically elected state attorney in Florida
---
The Stand posts links to Washington state and national news of interest every weekday morning by 10 a.m.
Short URL: https://www.thestand.org/?p=118839
Posted by
admin
on Aug 9 2023. Filed under
DAILY LINKS
. You can follow any responses to this entry through the
RSS 2.0
. Both comments and pings are currently closed.