Kamala's coming | AFGE's 'best contract' | Ohio labor makes a difference
Thursday, August 10, 2023
---
LOCAL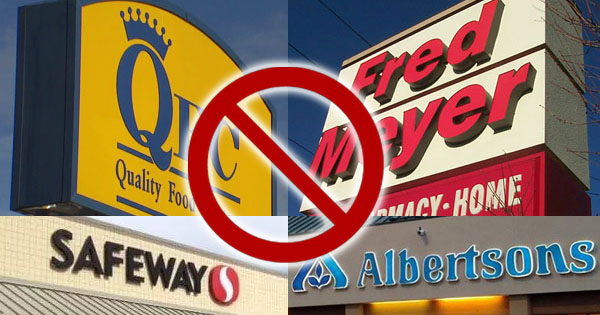 ► From the P.S. Business Journal — Judge dismisses consumer antitrust lawsuit regarding Kroger-Albertsons deal — A lawsuit filed in California aimed at halting Kroger Co.'s planned $24.6 billion acquisition of Albertsons Cos. based on antitrust issues has been dismissed. U.S. District Judge Vince Chhabria threw out the lawsuit, which was the first private legal challenge to the acquisition, in a court ruling last week. The case was brought too early, with many of the merger's details not yet available, Chhabria said.
The Stand (July 27) — Urge FTC to block Kroger-Albertsons merger — UFCW 367 calls on the community to contact the FTC, voice concerns over proposed megamerger.
TAKE A STAND — Anyone hoping to voice their concerns about their opposition to the Kroger-Albertsons megamerger can email the FTC here. Please take a moment to send the FTC a message that this proposed megamerger spells disaster for consumers and essential workers everywhere.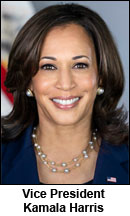 ► From the Seattle Times — Vice President Kamala Harris to visit Seattle for speech, fundraiser — Vice President Kamala Harris plans to visit Seattle on Tuesday to deliver a speech touting the Biden administration's actions on climate and headline a high-priced political fundraiser. Harris' visit will come before the anniversary of President Joe Biden signing into law the Inflation Reduction Act, a landmark measure that made the largest federal investment in history — some $375 billion over a decade — to promote clean-energy manufacturing and fight climate change.
The Stand (June 29) — 'Biden is making good on his promises to workers' — Washington's Building Trades unions gather in Seattle, spotlight job creation under Biden Administration.
► From the Cascadia Daily News — Family Care Network to drop insurer, could strand PeaceHealth employees — PeaceHealth employees who receive medical care from Family Care Network must scramble to find another provider by the end of the year, after learning that FCN will no longer accept their insurance.
► From the Wenatchee World — Confluence Health CEO talks staffing, finances and future of Wenatchee's hospital system — The new nurse staffing bill passed in the legislature and I was wondering if you had any additional comments about it? Confluence CEO Dr. Andrew Jones: We're very happy to work with our union partners to come up with the right answers to this.
► From KXLY — Firefighters 7th District begins 'Ride of Honor' for fallen Spokane Valley firefighter — The Spokane Valley Fire Department (SVFD) and the SVFD Honor Guard participated in a ceremony Wednesday with the Firefighters 7th District Motorcycle Group honoring fallen SVFD firefighter Dan Patterson. The Washington State Fallen Firefighter ceremony is being held in North Bend on Sunday, August 13, honoring the firefighter line of duty deaths that occurred in 2022. 
---
THIS WASHINGTON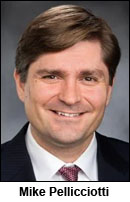 ► From the Yakima H-R — Retirement town hall meeting planned in Yakima on Aug. 17 — A town hall meeting discussing the "Future of Retirement Security" is scheduled from 5:30-7 p.m. Thursday, Aug. 17, in Room F at the Yakima Convention & Event Center. The event will be hosted by Mike Pellicciotti, Washington state treasurer, and will feature a panel of experts — including WSLC President April Sims — exploring ideas for long-term retirement security and taking questions from the audience.
EDITOR'S NOTE — These town hall meetings are also scheduled in Everett on Aug. 22 and Steilacoom on Aug. 28. Check The Stand's Calendar for details.
► From the Seattle Times — Early signs suggest WA could see a late-summer COVID wave — Some signs of a late-summer COVID-19 wave are beginning to emerge in Washington after months of low transmission levels. But researchers and public health officials aren't too worried yet.
► From the Seattle Times — Don't get your next COVID booster quite yet — An uptick in COVID-19 cases and the fast-approaching new school year have many people wondering when they should get their next booster. The short answer, according to experts: not quite yet — you will be a lot better off if you wait another month or two.
► From the Washington State Standard — The latest flare-up over Washington's heat pump rules — A mandate to install electric heat pumps, rather than natural gas, in new homes may be replaced with incentives for builders to make the choice themselves.
---
THAT WASHINGTON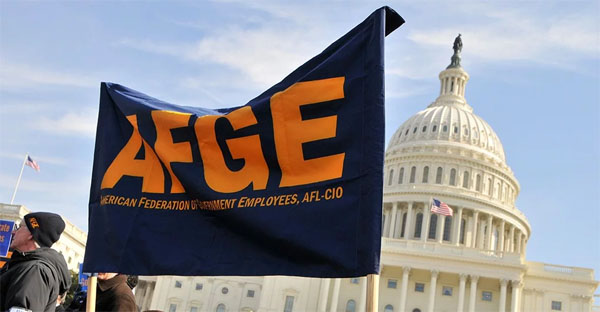 ► From Government Executive — VA, AFGE celebrate 'best union contract' in federal government — After six years of often acrimonious negotiations, the Veterans Affairs Department and the American Federation of Government Employees, the nation's largest federal employee union, on Tuesday signed a new collective bargaining agreement. AFGE President Everett Kelley said:
"This is the very best union contract in the entire federal government, thanks to many of you here in this room. The 304,000 VA workers [we] represent have all of you to thank . . . We have a good contract, but now it's up to us to make it work. We have to be a shining light for the rest of the agencies throughout the government."
► From the Federal News Network — How AFGE's new contract improves the lives of 300,000 VA employees, the veterans we serve (by Alma Lee)
The Stand (July 28) — Take action: Tell Congress to oppose misguided VA firing bill
TAKE A STAND — Please take a moment to send a letter to your congressional representatives urging them to protect the job security and workplace rights of existing VA employees, and uphold the quality of care our veterans receive.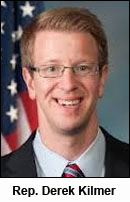 ► From the Peninsula Daily News — Rep. Derek Kilmer warns of possible shutdown — Kilmer, who emphasized bipartisanship throughout his remarks, said some far-right Republicans in the U.S. House of Representatives have walked back spending agreements reached earlier this year in a bill to increase the debt limit. "We've got to get serious and pass bills that aren't designed to make a political statement but are designed to become law, and right now that's not happening in the House," he said.
► From Politico — House GOP weighs shutdown escape hatch: A deal with Dems — By Sept. 30, House GOP leaders have to pass a major bipartisan spending deal or a short-term patch to keep the government open, with both options requiring cooperation from McCarthy's hardliners. But those recalcitrant conservatives are signaling they'll be loath to support either solution, almost certainly putting the onus on House Minority Leader Hakeem Jeffries and his Democrats to help avert disaster.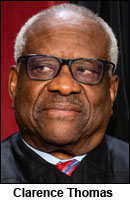 ► From ProPublica — Clarence Thomas' 38 vacations: The other billionaires who have treated the Supreme Court justice to luxury travel — The fullest accounting yet shows how Thomas has secretly reaped the benefits from a network of wealthy and well-connected patrons that is far more extensive than previously understood.
► From the LA Times — Workers are keeling over from extreme heat while Big Business battles safety regulations (by Michael Hiltzik) — In his July 27 announcement, Biden referred to a heat-safety rulemaking procedure launched in 2021 by the federal OSHA. But there lies the rub, because Big Business lobbies have done everything in their power to challenge the OSHA process and ensure that whatever standard finally emerges will be shot through with loopholes and diluted into insignificance… Is there any relief for the working man or woman from the heat? The record shows that government is a thin reed to lean on — but also that one remedy for heat-related injury and illness is unionization. A study published earlier this year by researchers at the universities of Connecticut and North Carolina found that in 2017 through 2020, more than 80% of exertion-related worker fatalities (a category that includes heat-related deaths) were among nonunionized workers.
---
NATIONAL
► From the AP — At least 36 killed on Maui as fires burn through Hawaii and thousands race to escape — Wildfires, whipped by strong winds from Hurricane Dora passing far to the south, took the island of Maui by surprise, leaving behind burned-out cars on once busy streets and smoking piles of rubble where historic buildings had stood.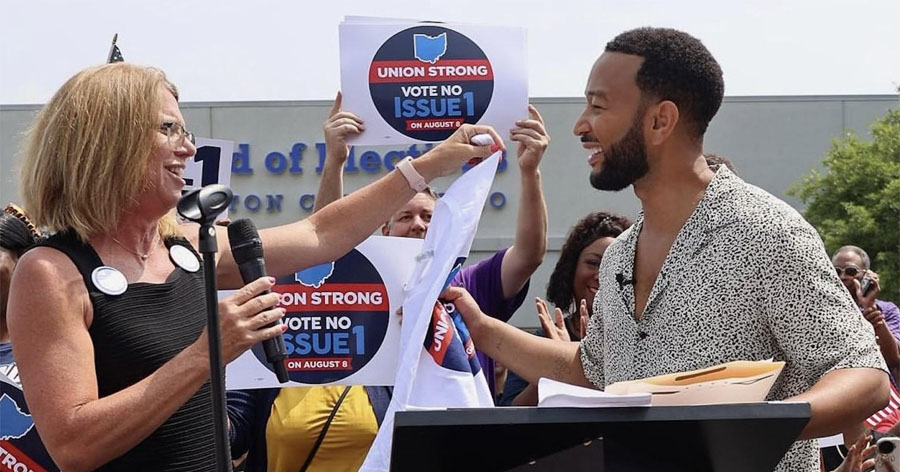 ► From the AFL-CIO — Ohio labor drives victory against attack on democracy — On Tuesday, Ohio voters overwhelmingly rejected Issue 1, a measure put forth by extremist Republicans in the state Legislature to make it harder for citizen-driven initiatives to amend the Ohio Constitution. The Plain Dealer, Cleveland's major newspaper, called the Ohio AFL-CIO labor campaign "the backbone of the 'No on Issue 1' campaign" and with good reason.
► From NPR — Hollywood strikes' economic impacts are hitting far beyond LA — Hollywood writers have been striking for three months, and a month ago actors joined them. Together they've been filling up picket lines outside the major studios in Hollywood. But the strikes aren't only having an impact in California. The industry says it employs more than 1.7 million people outside that state, and pays them $158 billion a year in wages.
► From the Hollywood Reporter — Writers Guild East leader says this 100-day strike is different: Studios more 'obstinate' now — As picketers gathered in front of Netflix and Warner Bros. Discovery locations, outgoing WGA East president Michael Winship said the AMPTP is different than in 2007-2008: "It's just gonna take a little while longer."
► From CNN — Striking hotel workers file complaint over alleged violence on picket line — Striking hotel workers in Southern California filed a complaint on Monday with the NLRB alleging that the hotels were "committing and/or condoning violence" after a fight on the picket line, UNITE HERE Local 11 announced.
► From the AP — Las Vegas food service workers demanding better pay and benefits are set to rally on the Strip — The Culinary Workers Union said that servers, dishwashers, cooks and bartenders who work at T-Mobile Arena have been locked in contract negotiations for nearly a year with their employer, Levy Premium Food Service.
► From the People's World — Google subcontractor fires 66% of staff for unionizing — Accenture PLC fired more than two-thirds of its Google Help staffers—80 of the 119—for their unionizing efforts with Alphabet Workers Union-CWA> The union promptly filed a labor law-breaking complaint of illegal retaliation with the NLRB.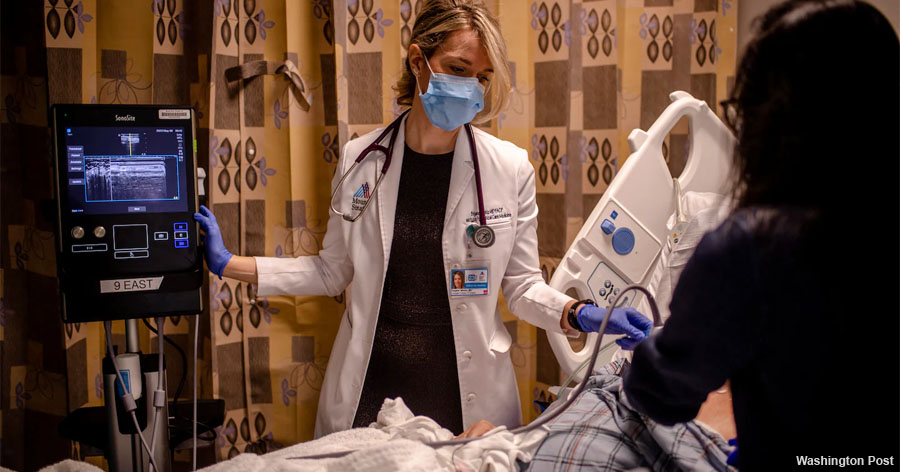 ► From the Washington Post — Hospital bosses love AI. Doctors and nurses are worried. — Mount Sinai is among a group of elite hospitals pouring hundreds of millions of dollars into AI software and education, turning their institutions into laboratories for this technology. But the advances are triggering tension among front-line workers, many of whom fear the technology comes at a strong cost to humans. They worry about the technology making wrong diagnoses, revealing sensitive patient data and becoming an excuse for insurance and hospital administrators to cut staff in the name of innovation and efficiency. Most of all, they say software can't do the work of a human doctor or nurse.
► From The Hill — Seniors' medical debt soars to $54 billion in unpaid bills — Seniors face more than $50 billion in unpaid medical bills, many of which they shouldn't have to pay, according to a federal watchdog report. Nearly 4 million seniors reported unpaid medical bills in 2020, even though 98 percent of them had insurance, the report found.
---
TODAY'S MUST-READ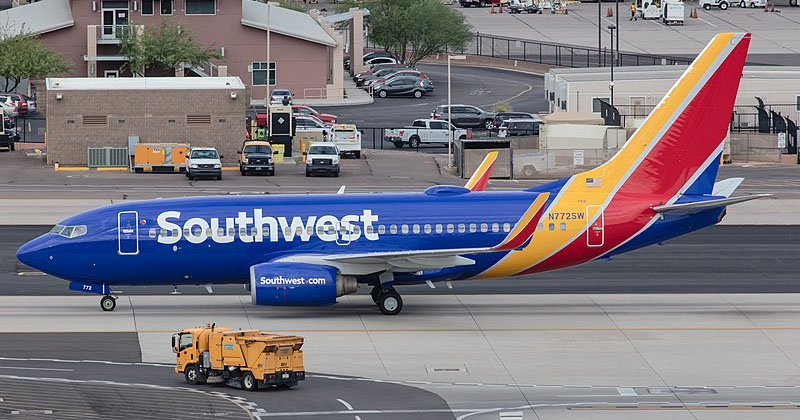 ► From the Washington Post — A Trump judge sends Southwest Airlines to right-wing reeducation camp (by Ruth Markus) — Another day, another extremist ruling by another extremist Trump judge, and this decision — from Texas, no surprise — is straight out of "The Handmaid's Tale." The judge held lawyers for Southwest Airlines in contempt of court for their actions in a religious-discrimination case brought by a former flight attendant and ordered them to undergo "religious liberty training." And not just any instruction, but training conducted by the Alliance Defending Freedom (ADF), a conservative group that litigates against same-sex marriage, transgender rights and abortion rights. The issue arises from a lawsuit filed by Charlene Carter, a flight attendant for more than 20 years and a longtime antagonist of the Southwest flight attendants union, who is being represented by the National Right-to-Work Foundation.

---
The Stand posts links to Washington state and national news of interest every weekday morning by 10 a.m.
Short URL: https://www.thestand.org/?p=118895
Posted by
David Groves
on Aug 10 2023. Filed under
DAILY LINKS
. You can follow any responses to this entry through the
RSS 2.0
. Both comments and pings are currently closed.