Merger bad for all (except CEOs) | Camas rally today | Theft Depot
Thursday, August 31, 2023
---
GROCERY MERGER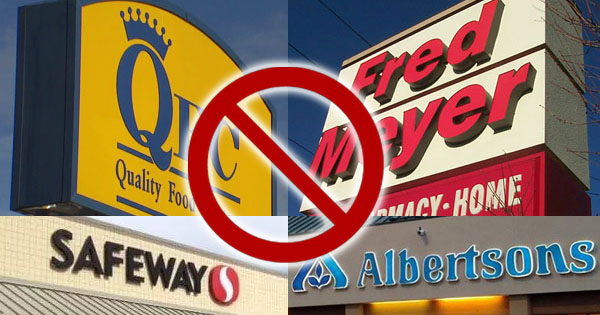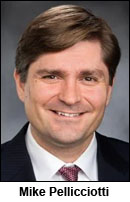 ► From the (Everett) Herald — Grocery chains merger would hit workers, shoppers (editorial) — An effort to block the proposed merger of Kroger and Albertsons two of the nation's largest grocery store chains was joined last week by State Treasurer Mike Pellicciotti. It's a needed boost to the issue's visibility and adds more voices against further consolidation of scores of supermarkets, affecting millions of shoppers in Washington state and the larger Northwest… The purpose of state and federal antitrust law is to foster healthy competition among companies while protecting the interests of consumers from monopolies that can unfairly control prices and supply. After more than two years of high inflation, much of it landing on consumers at the grocery store, protection from reduced competition — and its higher prices and reduced accessibility to daily goods and services — must be assured.
The Stand (July 27) — Urge FTC to block Kroger-Albertsons merger — UFCW 367 calls on the community to contact the FTC, and voice concerns over proposed megamerger.
TAKE A STAND — Anyone hoping to voice their concerns about their opposition to the Kroger-Albertsons megamerger can email the FTC here. Please take a moment to send the FTC a message that this proposed megamerger spells disaster for consumers and essential workers everywhere. Only corporate executives and investors would benefit.
► From the New Republic — Biden's best path to a pro-worker economy runs through the Federal Trade Commission — The agency has taken significant steps to move beyond its anti-worker past. With a little push, it can play a big role in helping labor win.
---
LOCAL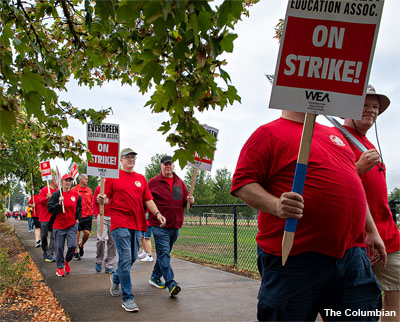 ► From the union-busting Columbian — Evergreen teachers the second to strike this year in Clark County; Camas still on picket lines — The Evergreen Education Association began its districtwide strike Wednesday, delaying the first day of the 2023-2024 school year amid stalled contract negotiations with Evergreen Public Schools. Schools in the district will be closed again Thursday as the strike continues. The union — the largest in the region, with 1,500 members — joined Camas as the second school district in Clark County on strike. Wednesday was Camas' third day on strike; union leaders said there's been no notable progress in bargaining since this past weekend. Battle Ground Public Schools opened for its first day of school despite unresolved contract issues with its own teachers union.
FROM The Calendar at The Stand — There will be a Rally for Great Camas Schools in support of striking educators in the Camas Education Association starting at 1 p.m. on Thursday, Aug. 31 at Crown Park, 120 NE 17th Ave in Camas. Get details.
► From KUOW — Teacher strikes delay first day of school for 30k students in southwest WA — "It's horribly sickening to be sitting here and not back in the classroom," said Beth Baker, a kindergarten teacher in Camas. "I want to be in the classroom. I want my children in the classroom … but not at the cost of their experience and not at the cost of fairness and equity."
► From the Washington State Standard — Classes delayed for 30,000 students as more teachers strike in southwest Washington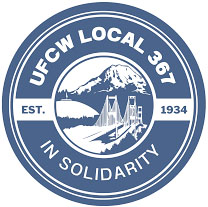 ► From the News Tribune — Judge issues ruling in ballot fight between Tacoma, renters group — In a win for renters' rights advocates and UFCW 367, a Pierce County Superior Court judge ruled Wednesday that the city of Tacoma won't be allowed to place a measure on the November ballot as an alternative to a citizen's initiative that would amend the rental housing code.
► From the Tri-City Herald — Benton district's 1st woman firefighter sues for sex discrimination. Then she was fired — Samantha Ward's civil lawsuit lays out a string of claims that her gender kept her from promotions, made her the target of ridicule and at one point prompted a threat from a co-worker.
► From the Stranger — King County Correctional Officers are sick of overtime — A new analysis shows that federal medical protections now prevent 60% of corrections officers from working overtime. Meanwhile, a worker shortage requires the county's two adult jails to rely on mandatory overtime shifts to keep the facilities staffed.
► From KXLY — Carla Peperzak Middle School students forced to walk with bus driver shortage — Frustrated parents joined Spokane Public Schools officials Wednesday night to try and find which walking routes are safe enough for their kids to take.
---
AEROSPACE

► From Reuters — Boeing suspends South Carolina operations due to Hurricane Idalia — Boeing directed second and third-shift workers not to report to work on Wednesday, but plans to resume to resume normal operations beginning 8 a.m. on Thursday, the company said.
---
THAT WASHINGTON

► From NPR — Millions of additional salaried workers could get overtime pay under Biden proposal — Millions of salaried workers would be newly eligible for overtime pay under a proposal unveiled by the Biden administration Wednesday, but the draft rule is likely to face pushback from business groups that blocked a similar effort under former President Obama. The proposed rule would raise the threshold under which workers are automatically eligible for overtime pay to about $55,000 a year, from the current level of about $35,000.
► From the AFL-CIO — Proposed overtime rule would make a difference in the lives of working people — AFL-CIO President Liz Shuler:
"The new rule ensures workers who make less than $55,068 automatically are eligible for overtime, and this threshold is indexed to wage growth going forward. This is one more example of the Biden administration delivering on its promises to prioritize the needs of working people"
EDITOR'S NOTE — In Washington state, the 2023 minimum salary for exempt employees working for small employers (1-50 employees) is already $1,101.80/week or $57,293.60/year. For large employers (51 or more employees), the threshold $1,259.20/week or $65,478.40/year. If you make less than those thresholds and aren't being paid overtime, you can file a worker rights complaint online.
► From SHRM — OSHA proposal would expand authorized participants in worksite inspections — Under the proposed rule, released on Aug. 29, employees may authorize an employee or a nonemployee third party, if the OSHA compliance officer determines the third party is reasonably necessary to conduct an effective and thorough inspection. The third party would need the inspector's permission, but not the employer's permission.
► From the AFL-CIO — Proposed OSHA rule will make workplaces safer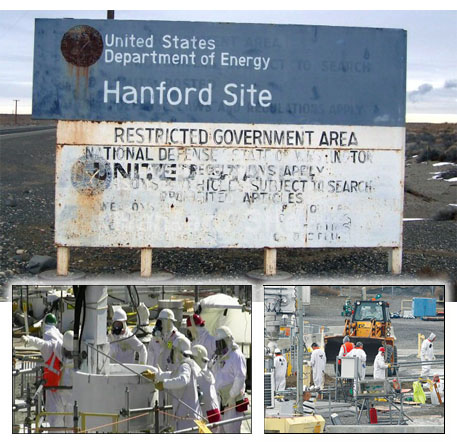 ► From Vox — America's Trumpiest court just put itself in charge of nuclear safety — Judge James Ho is not a nuclear scientist, an expert in energy policy, an atomic engineer, or anyone else with any specialized knowledge whatsoever on how to store and dispose of nuclear waste. Nevertheless, Ho and two of his far-right colleagues on the United States Court of Appeals for the Fifth Circuit just put themselves in charge of much of America's nuclear safety regime — invalidating the power of actual nuclear policy regulators to decide how to deal with nuclear waste in the process.
► From The Hill — Looming auto strike puts Biden's labor loyalty to the test — A potential strike at the big three automakers in mid-September is about to show whether the "summer of strikes" can carry its momentum into this autumn. United Auto Workers (UAW) are set to strike Sept. 14 if they don't reach a deal with Ford, GM and Stellantis, and their endorsement for Biden could prove to be a seal of authenticity on the administration's pro-labor self-styling.
► From The Hill — McConnell freezes for 2nd time while taking questions
---
NATIONAL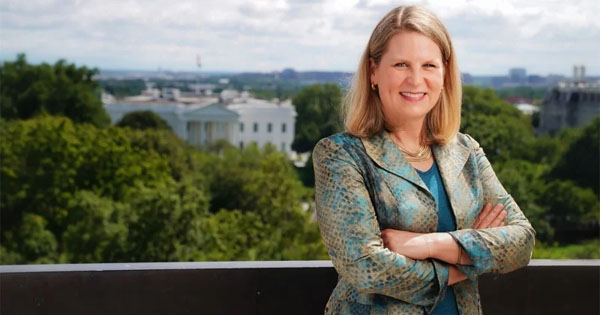 ► From the Washington State Standard — Labor leader Shuler touts union support as possible auto strikes loom — Support for unions is growing amid shifting working conditions and labor disputes around the country, according to Liz Shuler, the president of the largest labor group in the country. In Shuler's comments Tuesday at the AFL-CIO's first State of the Unions event in Washington, she cited polling that showed support for unions cut across party lines. The AFL-CIO commissioned a poll by GBAO, a Democratic polling and research firm, that found 91% of Democratic respondents and 52% of Republicans approved of unions, with even higher numbers supporting the right to strike.
The Stand (Aug. 30) — AFL-CIO's 2023 State of the Unions: Strong — Shuler, Redmond highlight record public support, unprecedented activism and organizing this Labor Day.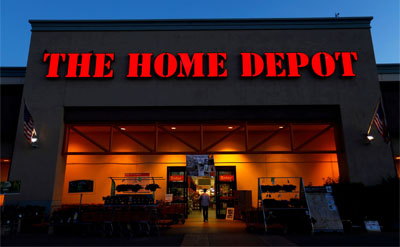 ► From the LA Times — Businesses keep complaining about shoplifting, but wage theft is a bigger crime (by Michael Hiltzik) — Former Home Depot Chief Executive Bob Nardelli went on Fox Business the other day to warn that a surge in shoplifting by organized gangs showed that America was descending into "a lawless society." Back in June, Nardelli's former company settled a class-action lawsuit with workers alleging widespread wage theft for $72.5 million… If you're a big business, your exaggerated complaints get heard at the highest levels. If you're a working man or woman being nickel-and-dimed by unscrupulous employers, you're on your own.
► From NPR — Political scientists confront real world politics dealing with hotel workers strike — The American Political Science Association, or APSA, is holding its annual meeting in Los Angeles this weekend, despite calls from striking hotel workers for conferences to stay away from the city. About 6,000 people were expected to attend.
► From Reuters — American Airlines flight attendants vote to authorize strike — American Airlines' flight attendants voted to authorize a strike if the company refuses to agree to "reasonable" contract terms, the Association of Professional Flight Attendants said on Wednesday.
► From the Guardian — 'I already work two jobs': Graduates with kids grapple with student debt — As the end of the student debt payment pause looms, many parents say they cannot afford to prioritize paying their loans back.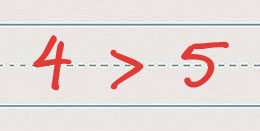 ► From the NPR — Most workers want a 4-day work week. Here's what might make employers come around — The case for the four-day work week is mounting, but most employers remain unconvinced. That could change as companies grapple with the rising cost of labor and a shortage of workers. A recent study found 81% of people surveyed said they support shaving a day off the work week. Those workers have more than the desire for long weekends backing them up. Study after study shows shifting to a four-day work week can maintain – and often improve – productivity levels. The pandemic was also an opportunity for white-collar workers to prove they could do their jobs with flexible schedules.
---
INTERNATIONAL
► From Reuters — Workers stage Japan's first strike in decades over department store sale — Some 900 workers at the flagship Seibu store in the bustling district of Ikebukuro are protesting the sale of Sogo & Seibu, a unit of Japanese retail giant Seven & i, to U.S. fund Fortress Investment Group. They are seeking job and business continuity guarantees.
---
The Stand posts links to Washington state and national news of interest every weekday morning by 10 a.m.
Short URL: https://www.thestand.org/?p=119454
Posted by
David Groves
on Aug 31 2023. Filed under
DAILY LINKS
. You can follow any responses to this entry through the
RSS 2.0
. Both comments and pings are currently closed.