No progress in teacher strikes | No megamerger | We're No. 1 (again)
Wednesday, September 6, 2023
---
LOCAL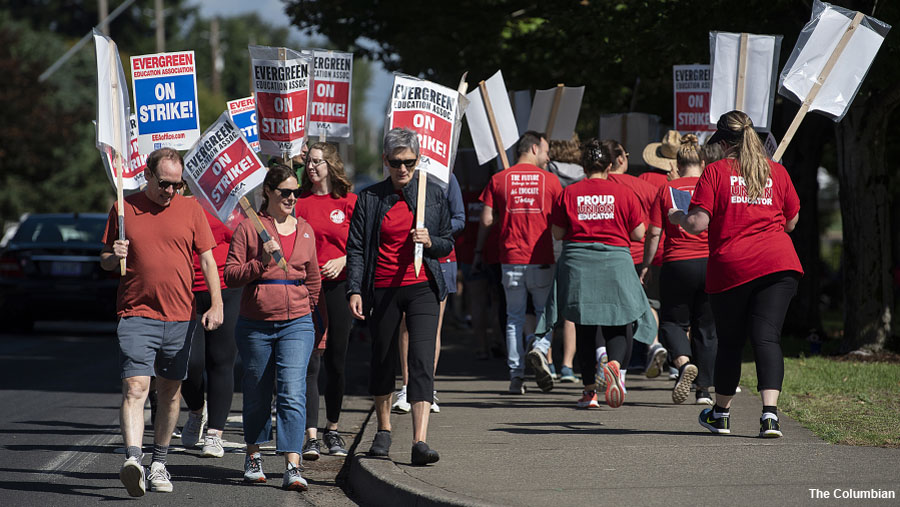 ► From the union-busting Columbian — Evergreen, Camas teachers' strikes enter week two — A lack of progress at the bargaining table over the holiday weekend brought Evergreen and Camas teachers back to the picket line Tuesday, beginning the second week of teacher strikes in each district. Schools are closed again in both districts today. Battle Ground Public Schools, while still bargaining with its own teachers union for a deal, remains open. Evergreen Education Association President Kristie Peak said Tuesday that bargaining sessions on Sunday and Monday yielded little to no progress toward a tentative agreement.
EDITOR'S NOTE — Meanwhile, as the Camas Education Association members' strike for smaller classes and resource equity enters its sixth day, parents will gather outside the district headquarters at Zellerbach Administration Center, 841 NE 22nd Ave. in Camas, at 11:30 a.m. today to talk about their students and their support of the strike.
TAKE A STAND — All union members and community supporters are invited to join educators from the Evergreen and Camas school districts on the picket lines at all public school sites from 9 a.m. to 3 p.m. Also, send a message of support for the teachers to the Evergreen School Board and the Camas School Board telling them your support the teachers.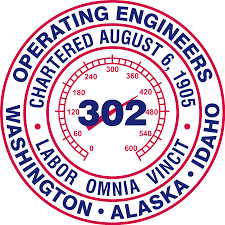 ► From the Seattle Times — School starts Wednesday in Seattle after district, workers reach tentative deal — School is starting Wednesday after Seattle Public Schools announced a tentative contract agreement Tuesday night with more than 600 custodians, cafeteria workers, gardeners, alarm monitors and security workers. IUOE Local 302's contract with the district had expired Aug. 31.
► From the PS Business Journal — Polyclinic, Everett Clinic parent company lays off WA employees — The job cuts follow layoffs at a number of Seattle-area hospitals in the last year, as the health care industry faces stagnant revenues and rising operational costs.
---
THIS WASHINGTON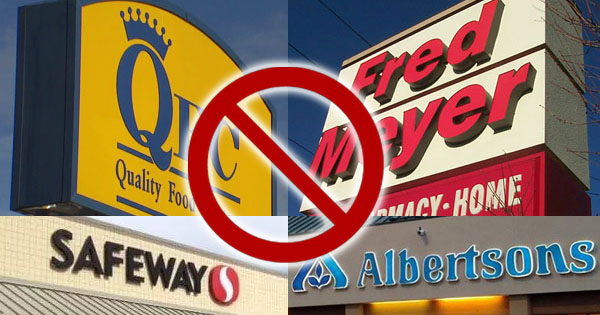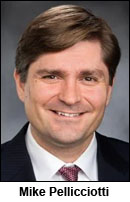 ► From the union-busting Columbian — Grocery chain merger wouldn't help consumers (editorial) — The Federal Trade Commission should heed the advice of Washington's Mike Pellicciotti and six fellow state treasurers in opposing a merger of the Kroger and Albertsons grocery chains. As Pellicciotti wrote: "The tradeoff of narrow, short-term corporate profits at the expense of long-term impacts to wages and consumer costs only furthers the unsustainable imbalance of economic power."
The Stand (July 27) — Urge FTC to block Kroger-Albertsons merger — UFCW 367 calls on the community to contact the FTC, and voice concerns over proposed megamerger.
TAKE A STAND — Anyone hoping to voice their concerns about their opposition to the Kroger-Albertsons megamerger can email the FTC here. Please take a moment to send the FTC a message that this proposed megamerger spells disaster for consumers and essential workers everywhere. Only corporate executives and investors would benefit.
► From the Washington State Standard — Union sues to stop state purchase of psychiatric hospital until labor dispute is resolved — The Cascade Behavioral Health workers' contract (SEIU Healthcare 1199NW) calls for any "successor" taking over the business to rehire employees. The state says it's not subject to the requirements.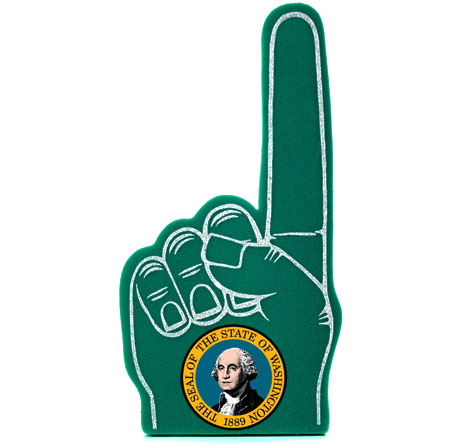 ► From MyElisting — Here are the country's most productive states — At its essence, productivity measures value addition per unit. This could be per worker, per hour worked, or based on costs involved. The recent rankings of U.S. states incorporate several factors, from real value added, worker output, and output per worker to unit labor costs and other factors. Using data from the U.S. Bureau of Statistics, our report offers a detailed examination of the performance of states in various productivity metrics, emphasizing their progress from 2017 to 2022. The state with the highest productivity? Washington.
"Washington's final rank of 1 is attributed to high rankings in labor productivity, worker output, and output per worker. The state ranked 1st in both labor productivity and output per worker. Real value added is strong with a ranking of 2, and GDP per capita stands at 3rd."
► From the Cascadia Daily News — State will keep fiscal tabs on three cash-starved Washington school districts — La Conner, Mount Baker and Marysville districts are all dealing with budget shortfalls and trying to regain their financial footing.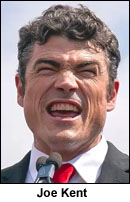 ► From the (Centralia) Chronicle — Attorney for Joe Kent threatens legal action against The Chronicle for 2022 town hall coverage — Owners, editor stand by reporting on candidate's interaction with self-described "Christian nationalist." The article reported that Kent appeared to agree with an audience member who suggests the U.S. completely restrict immigration for 20 years because of the "demographic replacement that's happening."
► From the Tri-City Herald — Idahoans by the hundreds are seeking abortions in neighboring states
---
NATIONAL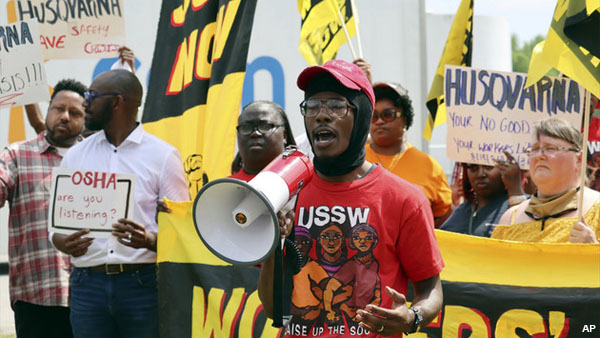 ► From Politico — Unions seek gains in hostile territory: 'If you change the South, you change America' — Unions and their allies are ramping up efforts to convert an extraordinarily challenging demographic: low-wage workers in the anti-union South. They're trying unorthodox approaches that they hope can reverse decades of organizing failures. That includes organizing employees across different workplaces, wooing workers to join labor groups without traditional shop-by-shop elections and in some cases, taking direct strike action on employers.
EDITOR'S NOTE — Ready for a voice at work? Get more information about how you can join together with co-workers and negotiate a fair return for your hard work. Or go ahead and contact a union organizer today!
► From the Michigan Advance — Thousands attend annual Detroit Labor Day rally, vow to fight for better wages, conditions — During the first Detroit Labor Day rally since 2019, thousands of union members and their supporters vowed to continue to support American workers and their collective bargaining efforts. National AFL-CIO President Liz Shuler participated in the effort. The event comes as the UAW approaches a Sept. 14 contract deadline with the Detroit Three: Ford, General Motors and Stellantis.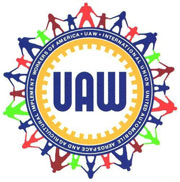 ► From Reuters — GM exec says UAW demands 'would threaten… manufacturing momentum' — GM's global head of manufacturing, Gerald Johnson, said in a video statement released on Tuesday the demands received from the UAW have "significant costs attached that would threaten our ability to maintain our manufacturing momentum."
EDITOR'S NOTE — Ford, General Motors and Stellantis made a combined $21 billion in profits in just the first six months of this year. After agreeing to concessions in previous contracts when the industry was struggling, UAW members want to share in the wealth they are creating. UAW members are thinking big. The Big Three can afford it.
► From Cardinal News — Virginia Tech graduate students and staff are launching labor unions — Two unions to represent graduate assistants, faculty and staff are going public Tuesday after three years of underground organizing around issues like wages and job security.
► From Vice — Video game workers are now voting whether to strike over AI, wages — SAG-AFTRA says video game companies have not addressed adequate on-set protections or proper regulations on using artificial intelligence.
---
The Stand posts links to Washington state and national news of interest every weekday morning by 10 a.m.
Short URL: https://www.thestand.org/?p=119558
Posted by
admin
on Sep 6 2023. Filed under
DAILY LINKS
. You can follow any responses to this entry through the
RSS 2.0
. Both comments and pings are currently closed.