Deal and no deal | Divest this | Why UAW wants a 46% raise
Thursday, September 7, 2023
---
LOCAL
► From KGW — Camas teachers, district reach tentative agreement while Evergreen teachers strike continues — After six days on the picket line, the Camas Education Association have come to a tentative agreement with the Camas School District late Wednesday night. This covers 450 CEA members. Union members will still need to vote to ratify the agreement. If rejected, teachers will go back to the picket lines. Classes are still canceled for Thursday. In the Evergreen School District, the largest in Southwest Washington, the strike continues — no deal has been reached. Teachers remain off the job and school is canceled for Thursday there too.
TODAY at The Stand — Camas educators reach TA; strike may end
► From KOMO — Gov. Inslee wants kids in school, urges both Evergreen and Camas to reach an agreement — "We're just hopeful that the parties continue to talk to one another. Obviously, we want to have kids in school. We encourage both parties to have honest discussions as rapidly as possible so we can keep schools going."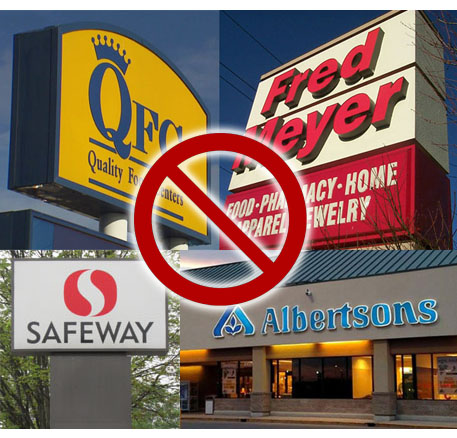 ► From the USA Today — Kroger, Albertsons plan to sell over 400 stores to C&S Wholesale for nearly $2 billion — Kroger and Albertsons supermarkets are in talks to sell more than 400 stores to C&S Wholesale Grocers for nearly $2 billion as part of their proposed $25 billion merger. The divestiture is part of a move to mollify antitrust regulators at the Federal Trade Commission.
EDITOR'S NOTE — Recall that when Safeway merged with Albertsons in 2014, they appeased the FTC by "divesting" from hundreds of stores, selling them to Bellingham-based Haggen. It only took about a year for Haggen to go bankrupt, costing thousands of jobs. Albertsons bought back some of the stores at a steep discount. So what was the point? That merger was bad for competition, bad for consumers, and bad for workers — the same as Kroger's pending megamerger would be.
The Stand (July 27) — Urge FTC to block Kroger-Albertsons merger — UFCW 367 calls on the community to contact the FTC, and voice concerns over proposed megamerger.
TAKE A STAND — Anyone hoping to voice their concerns about their opposition to the Kroger-Albertsons megamerger can email the FTC here. Please take a moment to send the FTC a message that this proposed megamerger spells disaster for consumers and essential workers everywhere. Only corporate executives and investors would benefit.
► From Crosscut — King County Council considers increasing minimum wage to $19/hour — The legislation, introduced by Councilmember Girmay Zahilay, would make the rate for unincorporated parts of King County among the nation's highest.
---
THIS WASHINGTON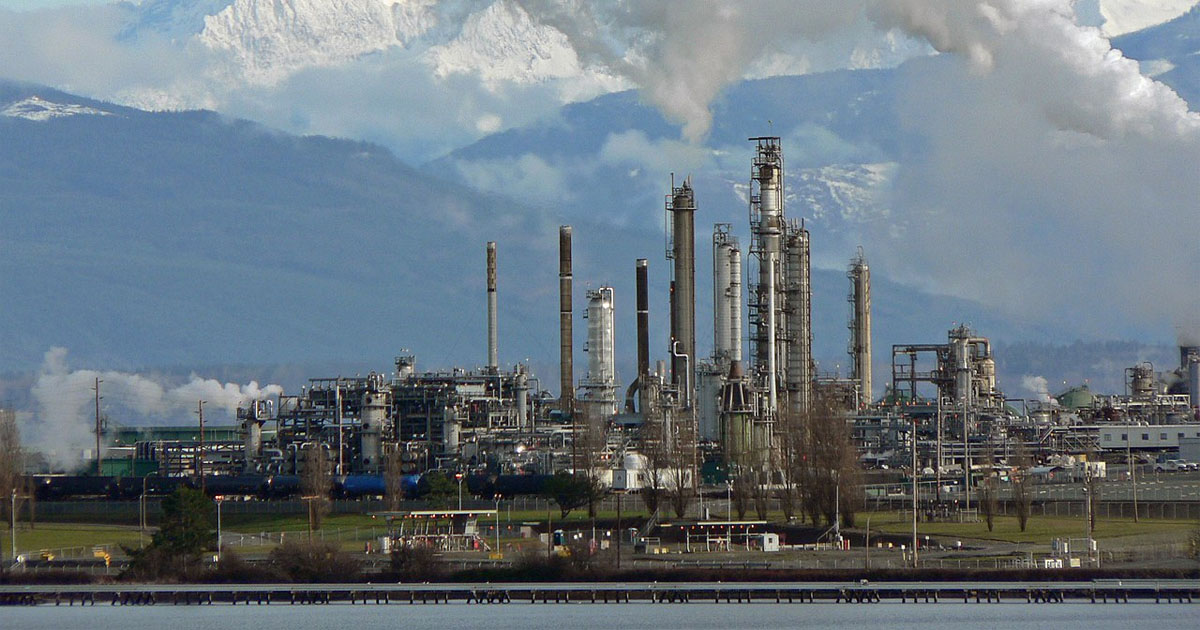 ► From the Washington State Standard — Out of the smokestack, into the state budget — Washington's cap-and-trade auctions are pulling in money faster than expected, spurring new ideas for spending, along with calls to rework the program to ease costs for consumers. The cap-and-trade program has brought in $1.3 billion so far. At this pace, the state will have a billion more than expected by next year.
---
AEROSPACE

► From Reuters — Boeing will meet 737 delivery goal despite new production problem, CFO says — Boeing is set to meet targets to deliver at least 400 narrowbody 737s this year, Boeing CFO Brian West said on Thursday, despite a recently discovered production flaw that has slowed deliveries of its bestselling 737 MAX.
---
THAT WASHINGTON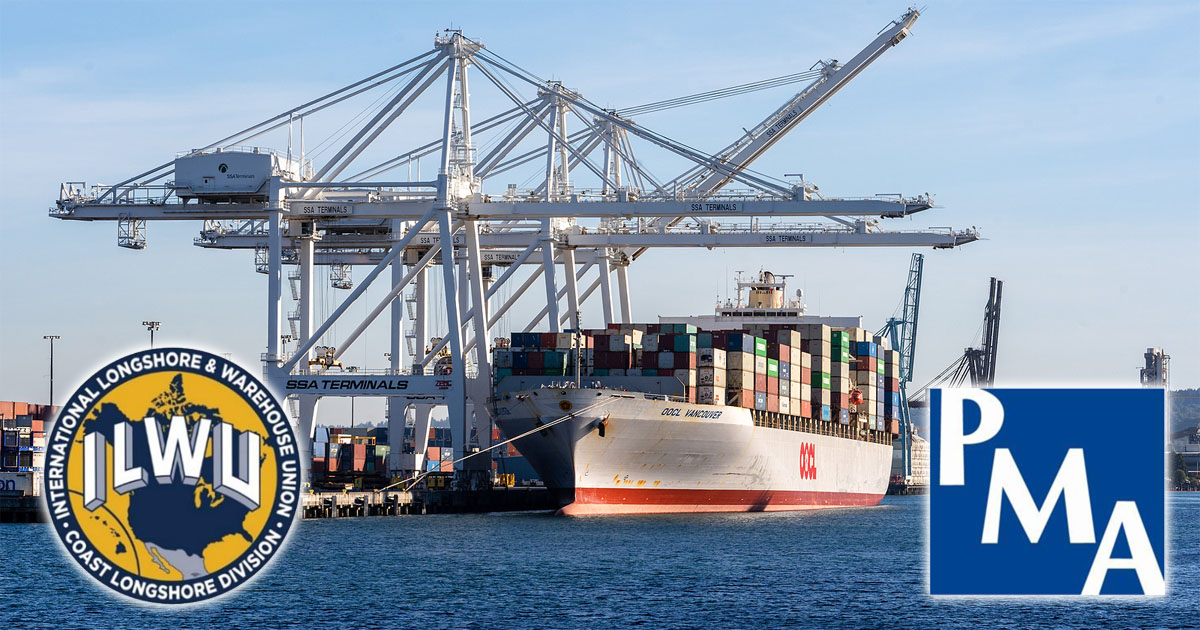 ► From The Hill — Biden hails West Coast ports union deal as potential auto strike looms — The ILWU and the Pacific Maritime Association finalized a new contract covering the West Coast ports last week after a year of negotiations that involved the Biden administration. The new six-year contract includes pay raises for 22,000 workers on 29 ports. President Biden said:
"I'm really happy this day arrived; it's a big deal for management, for labor, as well as the United States of America. To invest in American workers, who are the backbone of the country, makes sense to me. Labor contracts we celebrate today prove that."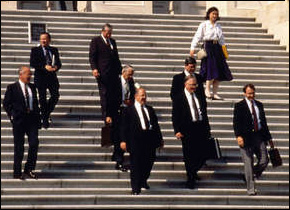 ► From the NY Times — New corporate minimum tax ushers in confusion and a lobbying blitz — The new corporate minimum tax was one of the most significant changes to the U.S. tax code in decades. Its logic rested on the idea that rich companies should not be able to find loopholes and other accounting maneuvers in order to pay lower tax rates than their workers. But making the tax operational has become a mammoth challenge for the Biden administration, which has faced intense lobbying from industries that could be on the hook for billions of dollars in new taxes.
► From HR Dive — U.S. Senate confirms Gwynne Wilcox to Dem-controlled NLRB — The U.S. Senate on Wednesday voted 51-48 in favor of the confirmation of Gwynne Wilcox to a second term. Wilcox is one of three Democratic members of the five-member NLRB. President Joe Biden has yet to name a nominee for the open Republican seat on the board.
► From Politico — McConnell publicly vows to 'finish' term afte- …
---
NATIONAL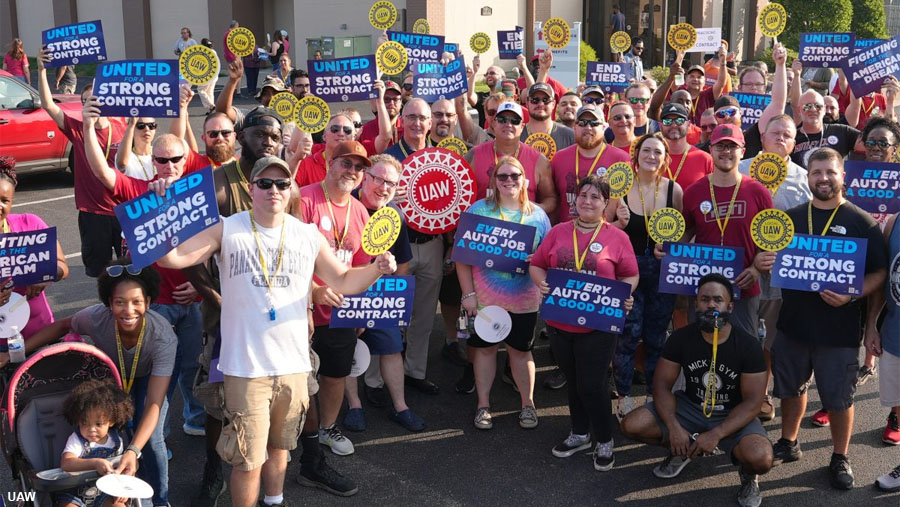 ► From NPR — Here's why you shouldn't be surprised auto workers are asking for a 46% pay raise — UAW, which represents 150,000 workers at General Motors, Stellantis and Ford, is not alone in asking for big pay raises over the course of their contract. In recent months, workers across industries have fought for — and, in a handful of cases, won — around 50% wage increases over the next four to five years, as they call out years of stagnant wages and robust company profits. These bold union demands, bolstered by a tight labor market and frustration throughout the COVID-19 pandemic, are paying off in some sectors with raises that significantly exceed the expected rate of inflation.
EDITOR'S NOTE — Ready for a raise that significantly exceeds the expected rate of inflation ? Get more information about how you can join together with co-workers and negotiate a fair return for your hard work. Or go ahead and contact a union organizer today!
► From Reuters — UAW makes contract counteroffer to Ford; Stellantis to make offer — The UAW union on Wednesday made a labor contract counterproposal on economic issues to Ford, while Chrysler parent company Stellantis planned its counteroffer this week. Last week, Ford said it had offered a 9% wage increase through 2027, much less than the 46% wage hike being sought by the union.
► From Reuters — Ford raises pay for 8,000 UAW workers in line with 2019 contract — Ford said about 8,000 U.S. workers represented by UAW will get an average $4.33 an hour in additional pay under provisions of the current contract agreed in 2019. The union has rejected Ford's recent wage increase proposals as inadequate.
► From the AP — UAW chief: Union to strike any Detroit automaker that hasn't reached deal as contracts end next week — UAW President Shawn Fain warned Wednesday that the union plans to go on strike against any Detroit automaker that hasn't reached a new agreement by the time contracts expire next week. "That's the plan," he said.
► From NBC News — More workers striking in 2023 than the previous three decades — Experts say the pandemic was a turning point that led many workers to demand more for their rights.
► From the Washington Post — Tom Fontana is furious. And thinks you should be, too. — The TV industry that Tom Fontana started in more than 40 years ago, when the networks ruled the airwaves, is nothing like the TV industry of 2023, where the streaming revolution has sputtered, executives talk of handing over writing duties to artificial intelligence, and both writers and actors unions have been on a combined strike since July 14. Fontana's townhouse seems like a monument to a career that might no longer be possible.
► From Deadline — SAG-AFTRA says dual strikes against video games, film/TV industry 'makes sense' as key issues 'mirror' each other — SAG-AFTRA has been on strike against film and scripted TV productions since July 14, and voting to authorize a strike against 10 major video game companies signed to the guild's Interactive Media Agreement (IMA) began Tuesday. The guild's first and only strike against the gaming companies lasted 183 days in 2016-17.
► From Vice — Popular union-busting tactic banned in New York in 'major victory' — New York has banned captive audience meetings, a popular union-busting tactic used by companies during organizing periods to disseminate anti-union information. Governor Kathy Hochul signed the bill on Wednesday morning, making the state the fifth in the U.S. to make such meetings illegal.
EDITOR'S NOTE — Washington state legislators considered legislation banning captive-audience meetings this year: SB 5417, The Employee Free Choice Act sponsored by Sen. Karen Keiser (D-Des Moines). Although it failed to advance from the Senate, it will be back.
► From the Wall Street Journal — Walmart cuts starting pay for some new hires
EDITOR'S NOTE — Get a union!
---
The Stand posts links to Washington state and national news of interest every weekday morning by 10 a.m.
Short URL: https://www.thestand.org/?p=119598
Posted by
admin
on Sep 7 2023. Filed under
DAILY LINKS
. You can follow any responses to this entry through the
RSS 2.0
. Both comments and pings are currently closed.