One contract, one threat | Tainted transit | Beatles make it better
Friday, September 8, 2023
---
LOCAL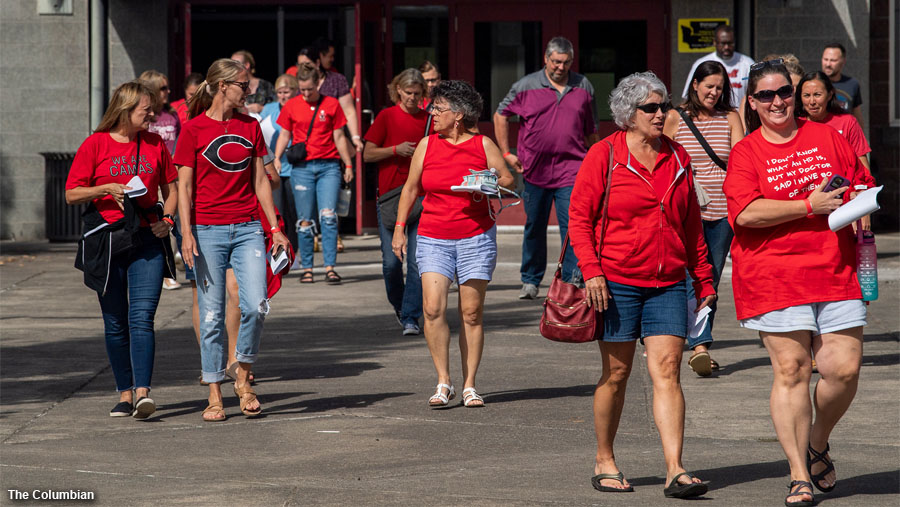 ► From the union-busting Columbian — Camas teachers approve new contract; school starts Friday — The Camas Education Association overwhelmingly voted to ratify a tentative agreement on a new three-year contract with the Camas School District on Thursday afternoon, concluding a strike that started Aug. 28 and closed schools for six days. Teachers in Evergreen Public Schools remained on strike Thursday for a sixth straight day. Unlike Camas, the union has not yet reached a tentative agreement with the district as of Thursday afternoon and schools will be closed for a seventh day Friday.
► From KGW — Paychecks for striking Evergreen teachers could be delayed, district says — The union representing striking teachers said that Superintendent John Boyd had threatened to withhold pay unless they returned to work on Monday.
TODAY at The Stand — Camas educators ratify deal to end strike — Strike continues in Vancouver; school district threatens teachers' pay.
EDITOR'S NOTE — Evergreen Education Association members are picketing Friday morning at al schools from 9 to 11:30 a.m. After a lunch break and time to travel, they will reassemble into one large picket line at Evergreen Public Schools HQ, 13501 NE 28th St. in Vancouver) at a 1 p.m. picket and rally. The EEA demonstration follows a planned 11:30 a.m. demonstration by Evergreen Parents Support Red for Ed, a 1,300-member community organization formed this week.

► From the Washington State Standard — Lawmakers react to southwest Washington teacher strikes — What separates Democratic and Republican lawmakers on the issue is simple: Republicans like Sens. Lynda Wilson and Brad Hawkins believe teachers should never go on strike. Democrats like Sen. Lisa Wellman and Rep. Monica Stonier (who is on strike as an educator in Evergreen Public Schools — and voted for the strike) see strikes as one of the few options teachers have to make their voices heard. Stonier said:
"We have to use our organizing as a strategy to advocate for what we know kids need."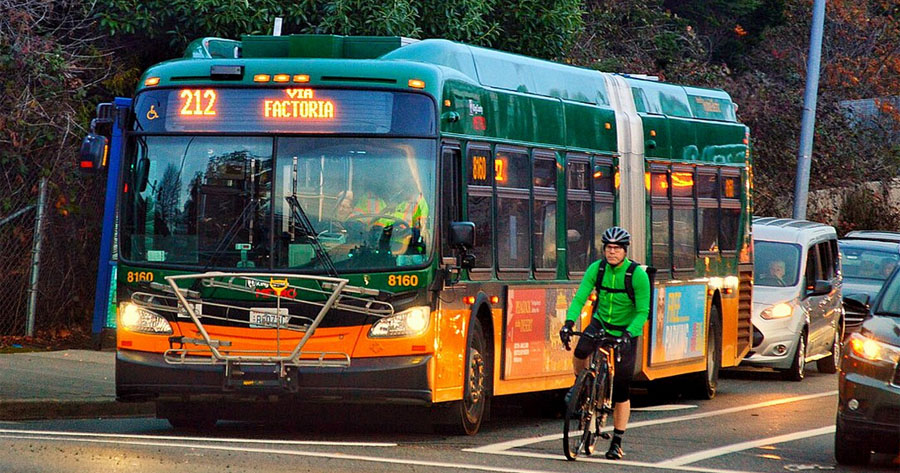 ► From the Seattle Times — Drug smoke wafts through transit but not at toxic levels, UW study says — Airborne fentanyl residues were found in a quarter of Seattle and Portland light-rail transit vehicles tested this spring, while methamphetamine appeared in them all, said a University of Washington study. However, the amounts were too low to pose a risk to riders or to trigger acute illness or make a transit operator "high," health officials said. "It's everywhere," said Cory Rigtrup, vice president of ATU Local 587. The union issued an immediate bulletin to workers who clean buses and trains, reminding them to wear full personal protective equipment, including gloves, when cleaning air filters or wiping surfaces. The big unanswered question, Rigtrup said, is the effect of prolonged exposure to whatever chemicals linger in drug vapors.
► From the (Everett) Herald — Traces of meth, fentanyl exposure common on Puget Sound, Everett buses
---
AEROSPACE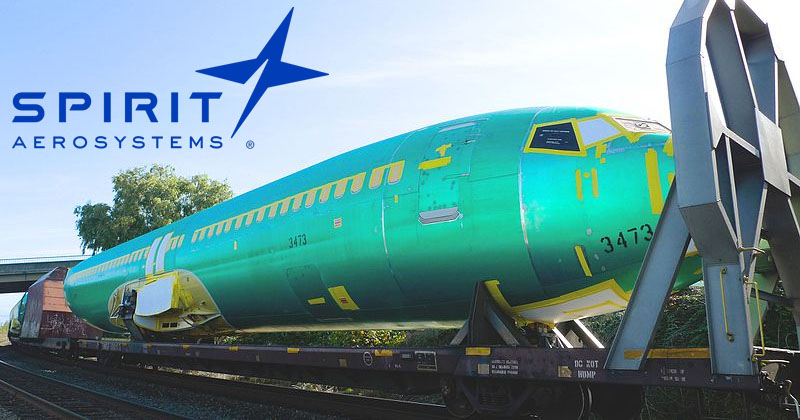 ► From Reuters — Spirit AeroSystems CEO says Boeing, Airbus contracts 'not sustainable' — Spirit AeroSystems, a major supplier of parts for jetliners, has asked Boeing and Airbus to absorb more of the financial pain caused by inflation that makes its contracts "not sustainable," Spirit CEO Tom Gentile said on Thursday. In the first half of the year, Spirit took about $215 million in charges on the Boeing 787 Dreamliner and Airbus A220 and A350 programs, due to wage inflation, parts shortages and greater regulatory scrutiny, he said.
► From the Seattle Times — Boeing and top supplier under pressure as defect cuts jet deliveries, profits — Quality lapses and financial shortfalls at Spirit AeroSystems of Wichita, Kan., are hitting Boeing's two most important jet programs — the short-haul narrowbody 737 MAX and the long-haul widebody 787 Dreamliner.
---
THIS WASHINGTON



► From the Seattle Times — WA Supreme Court sides with state in suit over school building costs — The Washington Supreme Court has ruled against the Wahkiakum School District, a tiny southwest Washington school system that waged a legal battle to get the state to pay for the costs of basic school construction. The court ruled that school districts and the state must continue to share the costs of basic school construction.
► From Crosscut — Federal affirmative action ruling may impact WA cap-and-trade — Allocating funds from the carbon plan to minority communities most affected by pollution could draw legal battles based on the new SCOTUS decision.
---
THAT WASHINGTON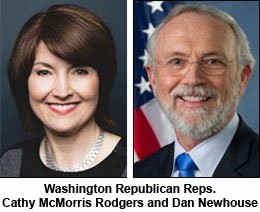 ► From The Hill — Senate GOP throws cold water on House shutdown talk — House conservatives' threats of a government shutdown are getting a chilly reception from Senate Republicans as they try to temper expectations for what GOP priorities they can achieve amid a looming deadline. The House has just 11 legislative days to pass a stopgap measure to prevent a shutdown, but some hardline conservatives have been embracing the prospect as they look to dial up pressure in spending talks — prompting pushback from Republicans in the upper chamber.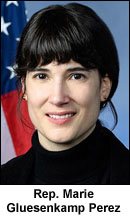 ► From the union-busting Columbian — Rep. Perez's independence is refreshing (editorial) — Rep. Marie Gluesenkamp Perez's (D-Wash., 3rd) independence is refreshing, particularly for a first-term representative. So is her sense of duty to her district rather than party orthodoxy.
► From Politico — Kavanaugh predicts 'concrete steps soon' to address Supreme Court ethics concerns — Public trust in the court is at a 50-year low following a series of divisive rulings, including the overturning of Roe v. Wade federal abortion protections last year.
---
NATIONAL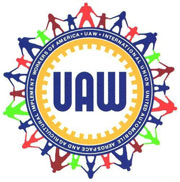 ► From the Washington Post — Time is running out to avert UAW autoworkers' strike as deadline looms — Detroit's big automakers are running out of time to avert a strike as contract talks with the United Auto Workers remain tense, just one week before the current contract expires. The union has made the most progress in negotiations with Ford but has said it remains unsatisfied with the company's proposals. GM said Thursday that it submitted a new offer to the union that includes a 10 percent wage increase for most employees and a 20 percent increase, to $20 an hour, for temporary workers, but the UAW immediately called the proposal "insulting."
► From Morningstar — More than 53,000 Las Vegas hotel workers will vote this month on a potential strike — More than 53,000 Las Vegas hospitality workers will vote Sept. 26 on whether to go on strike if no contract agreements are reached, two of their unions announced Thursday. If Vegas hospitality workers went on strike, they would outnumber the L.A. hotel workers who have been on rolling strikes since July.
► From the Guardian — U.S. school bus drivers strike amid low pay and staff shortages — Driver shortages and lagging compensation have incited several strikes as huge school bus driver strike in New York City looms.
► From Variety — WGA and SAG-AFTRA push for unemployment benefits for striking workers — In California, workers currently do not receive unemployment pay when they are on strike. But state lawmakers are working on a bill, SB 799, that would extend benefits to workers who have been on strike for at least two weeks.
► From the NY Times — Warner Bros. suspends deals with top show creators — The move, which affected star writers like Mindy Kaling and J.J. Abrams, is an escalation of the standoff between Hollywood studios and the Writers Guild of America.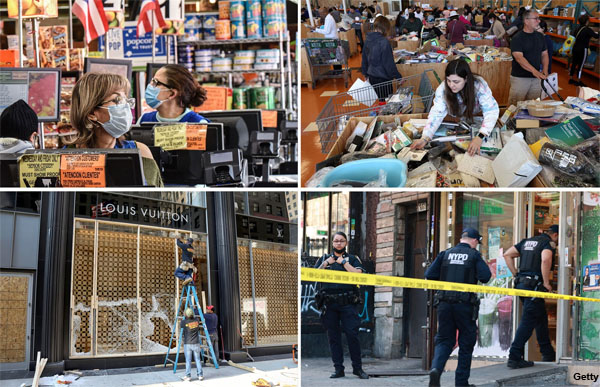 ► From Bloomberg — U.S. retail workers are fed up and quitting at record rates — To be a U.S. retail worker in 2023 means fielding an onslaught of growing American anxieties about everything from high prices to politics. Increasingly, some workers say the job isn't worth the wages. Low pay, erratic schedules and monotonous tasks have long been a challenge for the nearly 8 million Americans working in retail, but the pandemic years have added a host of taxing new duties. Employees must cope with an uptick in shoplifting and customer orneriness. They manage online orders and run up and down the aisles to unlock items as quotidian as toothpaste.
EDITOR'S NOTE — Ready for a raise and a voice in your working conditions? Get more information about how you can join together with co-workers and negotiate a fair return for your hard work. Or go ahead and contact a union organizer today!
► From Vox — Why so many people are paying to get their paychecks — Meet wage access apps — or payday loans by another name.
---
T.G.I.F.
► It was 55 years ago today that, after a yearlong absence from television amid signs of internal band strife/discord, The Beatles reappeared in the UK performing "Hey Jude" on Frost On Sunday. (A month later, it aired in the U.S. on The Smothers Brothers Comedy Hour.) It wasn't a completely live performance. The Fab Four sang along to the studio vocals, evading a Musicians Union ban on outright miming/lip-synching of songs on TV. But they hired a 36-piece orchestra of Union musicians for the event, so… no worries. The song spent nine weeks at No. 1 in the United States — the longest run at the top of the American charts for a Beatles' single. Enjoy.
---
The Stand posts links to Washington state and national news of interest every weekday morning by 10 a.m.
Short URL: https://www.thestand.org/?p=119630
Posted by
admin
on Sep 8 2023. Filed under
DAILY LINKS
. You can follow any responses to this entry through the
RSS 2.0
. Both comments and pings are currently closed.