Exchange reward, Hilton contract, our 'metrosexual black Abe Lincoln'…
---
HEALTH CARE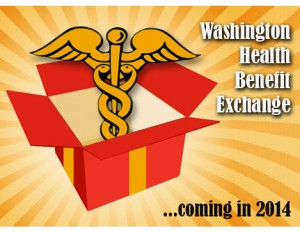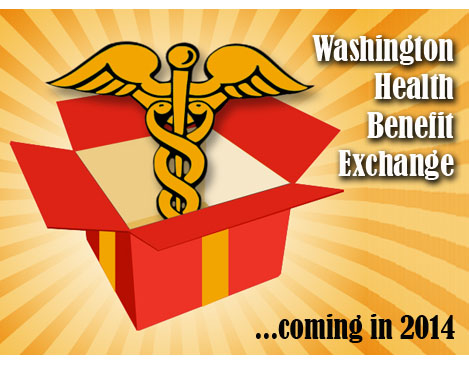 ► In today's Spokesman-Review — State awarded $128 million for Health Benefits Exchange — Washington will receive a financial reward for forging ahead with one element of federal health care reform this spring while many other states were holding back. The U.S. Health and Human Services Department said Wednesday it will award Washington a $128 million grant to set up its Health Benefit Exchange, a place where small businesses and individuals can shop for health care coverage and compare different plans about as easily as they can shop online for airline tickets on Expedia or Priceline. Gov. Chris Gregoire said the grant is a sign Washington is "a leader in the nation in this field."
ALSO sat wslc.org — Consumers win with Health Exchange
► At Politico — Health care reform: GOP preps plan for ruling on law — If the law is upheld, Republicans will take to the floor to try to tear out its most controversial pieces, such as the individual mandate and requirements that employers provide insurance or face fines. If the law is partially or fully overturned they'll draw up bills to keep the popular, consumer-friendly portions in place — like allowing adult children to remain on parents' health care plans until age 26, and forcing insurance companies to provide coverage for people with pre-existing conditions.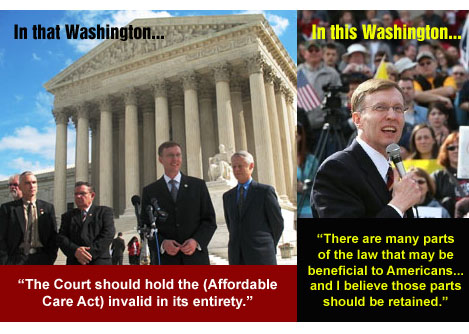 EDITOR'S NOTE — Don't hold your breath about retaining the "popular" parts of the law. That's just spin in anticipation of a public backlash. Many Republicans, including some of their leaders, have already said they strongly oppose forcing insurers to cover pre-existing conditions. That's why this lawsuit — pushed by Republican gubernatorial wannabe Rob McKenna — asks the Supreme Court to take away ALL provisions of the law. These right-wingers want "market forces" (read: insurance companies) to control how/whether Americans can afford medical treatment.
---
LOCAL
► In today's Columbian — Downtown Vancouver Hilton seals new deal with workers — A new labor agreement has been reached between management and workers at the Hilton Vancouver Washington, although a UNITE HERE Local 9 representative says more improvement is needed. The hotel said the deal covering 116 workers at the hotel "provides for regular wage increases and expands eligibility for health benefits."
► At Crosscut — Ring the alarm: Hanford's lack of a nuclear safety culture — An ominous pattern is emerging at the Hanford nuclear reservation. In the last seven months two veteran managers have filed complaints with the U.S. Department of Labor alleging that too many safety shortcuts are being taken in the creation of a complex to deal with Hanford's nuclear waste. The two join an existing federal lawsuit by a third high-ranking manager.
ALSO at The Stand — House Republicans threaten nuclear workers' safety
► In today's Seattle Times — T-Mobile says fewer jobs being cut overall — The layoff happening now involves 900 job cuts nationally. But today the company said it is also planning to add 550 new jobs through the rest of 2012, so the net reduction at year-end will be 350. The Puget Sound region could end up gaining jobs.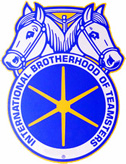 ► At Teamsters117.org — Recycle, yard waste drivers vote to authorize strike — Teamster recycle drivers from Allied Waste/Republic and Waste Management unanimously voted to authorize a strike over the weekend. "If Republic is as committed to recycling and a green future as it says, why are they paying me and other recycling drivers $9 an hour less than the garbage drivers? Next they'll use this to drive down the wages of the garbage drivers," said Shop Steward Roderick Holmes, a 14-year residential yard waste driver who works out of Allied Waste's Bellevue yard.
► At IAM 751's blog — Company honors Machinists for safety, excellence — Eleven Machinists Union members who work for Republic Services in Klickitat County were honored recently by their company for excellence on the job.
---
UNEMPLOYMENT
► In today's Seattle Times — State unemployment rate falls to 8.1% — The state's unemployment rate fell even though the state's economy lost 300 net jobs: The private sector added about 2,000 jobs, but the public sector shed about 2,300. Government has lost 5,600 jobs over the past 12 months, primarily in state government.
► In today's (Everett) Herald — Hundreds line up for aerospace job fair — Nearly 300 people showed up during the first hour of a job fair held Wednesday at the Washington Aerospace Training and Research Center near Paine Field.
---
OREGON NEWS
► In the NW Labor Press — Columbia Pacific Building Trades signs deal for coal terminal — The Columbia Pacific Building Trades Council and Kinder Morgan signed a memorandum of understanding May 4 guaranteeing that a proposed multi-million-dollar coal export terminal at Port Westward Industrial Park will be built with local union labor under a project labor agreement (PLA).
► In the NW Labor Press — One-day strike by TriMet Lift operators leads to agreement — A one-day strike by TriMet Lift drivers on May 9 has resulted in tentative contracts following marathon bargaining sessions May 10-11.
---
ELECTION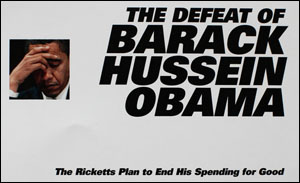 ► In today's NY Times — GOP SuperPAC weighs hard-line attack on Obama— A group of high-profile Republican strategists is working with conservative billionaire Joe Ricketts on a proposal to mount one of the most provocative campaigns of the "super PAC" era and attack President Obama in ways that Republicans have so far shied away from. The plan: try to resurrect the president's link to the Rev. Jeremiah Wright, whose race-related sermons made him a highly charged figure in the 2008 campaign. In anticipation of a backlash for race-baiting, they'll hire an "extremely literate conservative African-American" as spokesman who can argue that Obama misled the nation by presenting himself as what the proposal calls a "metrosexual, black Abe Lincoln."
EDITOR'S NOTE — Um… WTF?
► From AP — Kucinich won't run in Washington, is leaving Congress — In an email to supporters, he wrote that he's decided "that, at this time, I can best serve from outside the Congress."
---
NATIONAL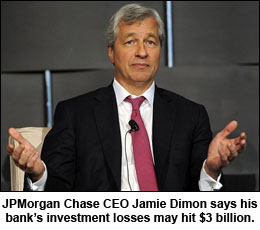 ► In today's NY Times — JP Morgan's trading loss is said to rise at least 50% — The trading losses suffered by JPMorgan Chase have surged in recent days, surpassing the bank's initial $2 billion estimate by at least $1 billion, according to people with knowledge of the losses.
► In today's NY Times — JPMorphing (editorial) — Without a strong Volcker Rule, taxpayers — via deposit insurance and bailouts — will continue to be on the hook for risky trades that boost bankers' pay when things go well but that can wreak havoc on the financial system and broader economy when they blow up.
► In today's Washington Post — Lawmakers finds bipartisan ground on behalf of federal workforce (Joe Davidson column) — In the Senate, a committee passed legislation allowing same-sex spouses of federal workers to receive employment benefits. In the House, subcommittee members on a panel often riven with partisanship took testimony on the Hatch Act and everyone agreed it needs fixing.
► At AFL-CIO Now — Bank foreclosure settlement money should be used to help homeowners — To be sure, state budgets are under pressure because of the economic recession caused by the Wall Street financial crisis. But a failure to use the settlement money to help struggling homeowners is shortsighted.
---
The Stand posts links to Washington state and national news of interest every weekday morning by 9 a.m. These links are functional at the date of posting, but sometimes expire.
Short URL: https://www.thestand.org/?p=13641
Posted by
David Groves
on May 17 2012. Filed under
DAILY LINKS
. You can follow any responses to this entry through the
RSS 2.0
. Both comments and pings are currently closed.